Tuesday night, Twitter user _zolarmoon shared an incredibly intense story on Twitter about a trip she once took to Florida with a woman she met at Hooters.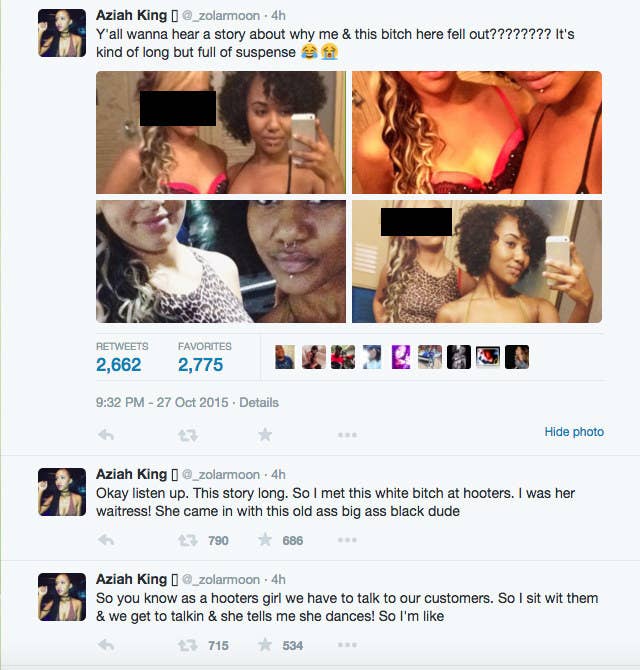 _zolarmoon deleted her story, though you can still read it here. For all the attention it is getting, though, it is unclear how true the story is. _zolarmoon did not respond to BuzzFeed's request for comment.
The story details a trip that _zolarmoon took to Florida that involves prostitution, kidnapping, and a possible murder. It was told via over a hundred tweets, all of which were deleted.
Since the story first went live, though, almost all of the characters in it have become worldwide trending topics on Twitter.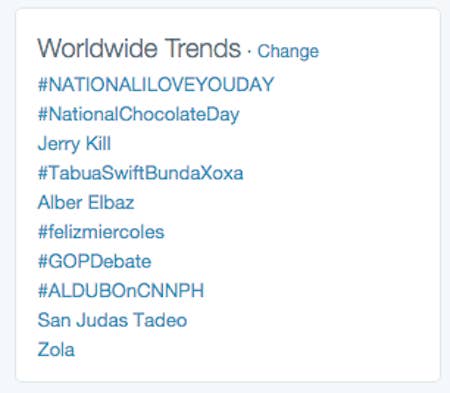 The reactions have been all over the place. With some applauding the characters in the story.
With others being just completely horrified.
People started tweeting that it should be made into a movie.
And then people started sharing the dream casts for the #TheStory.
The story has also sparked a debate about the outing of the characters in it. _zolarmoon included the photos and names of people in her tweets without their consent.
And then there are those who just simply don't believe it, pointing out its inconsistencies.
But perhaps, in the end, it doesn't matter, because it's not like the internet really cares about whether it's real or not. It is just going to freak out.