And it was amazing. Look at him pointing at that light rain weather pattern with his creepy bone hand.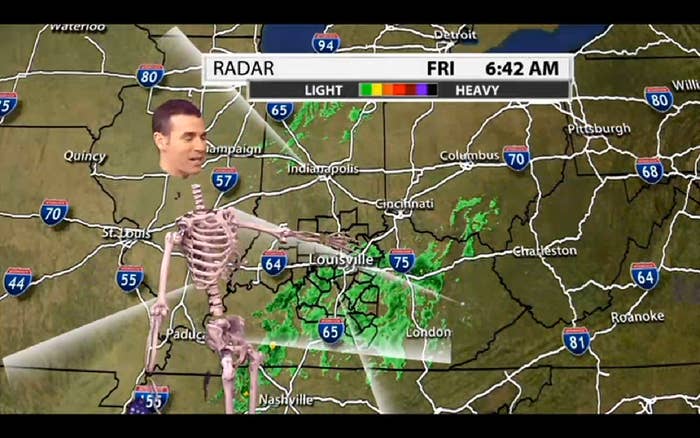 At one point, another anchor came up and put candy into his ribs.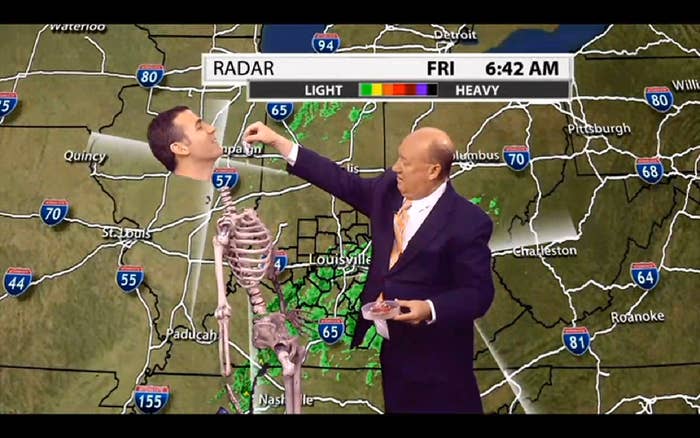 At first it looked like Redfield was like, "Are we really going to do this?"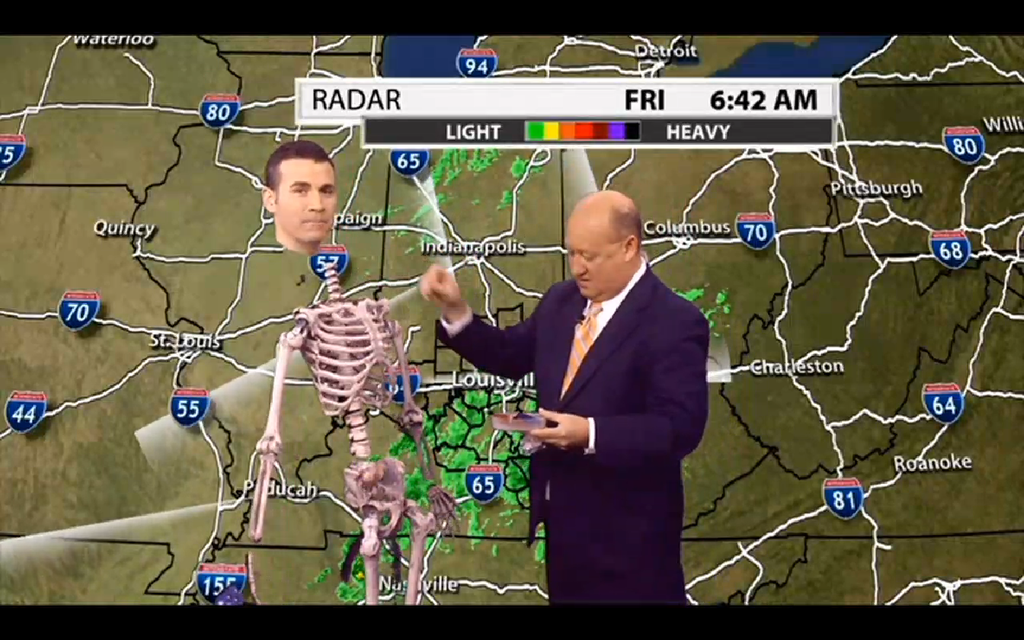 But then he was like, "Nah, it's chill, I'm a cool skeleton, go for it."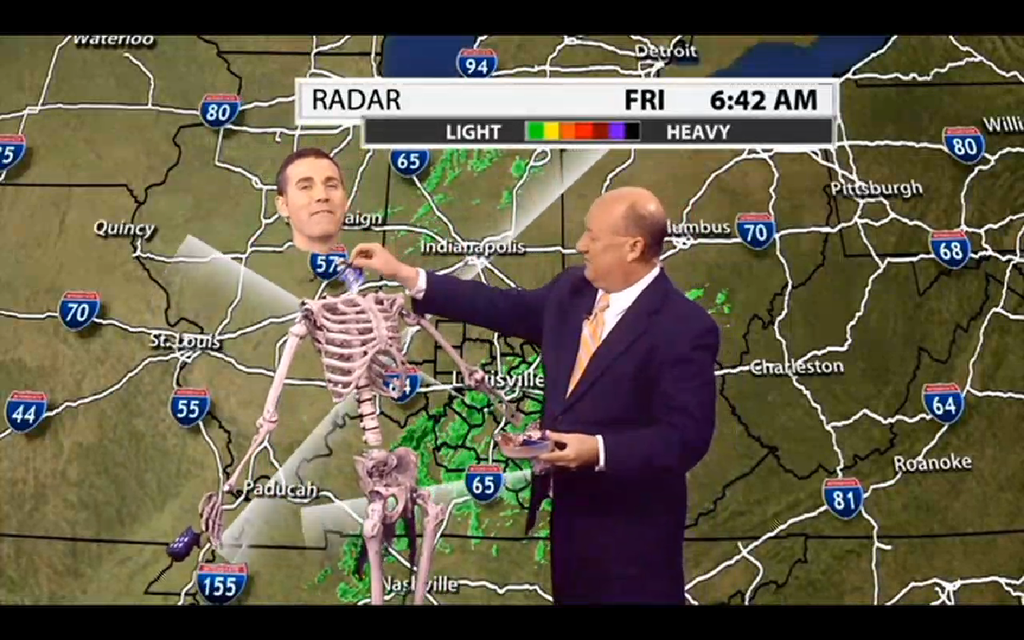 In case you were wondering, it looks like Redfield is wearing a green morphsuit with a skeleton sewn on to it.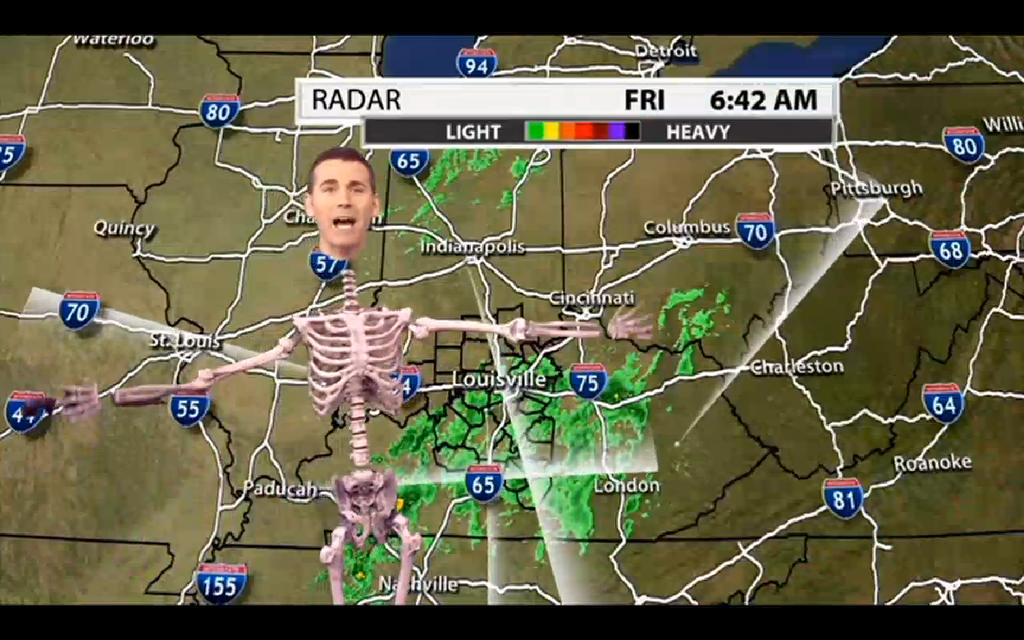 He's not actually a skeleton man.