Right, OK, so, in front of the Olympic media center and the Alpensia Ski Jumping Center in Pyeongchang, South Korea, there are three very unusual statues.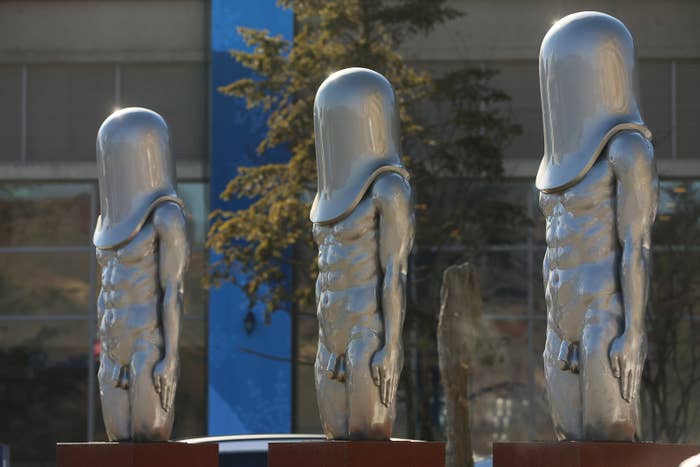 They're called "Bullet Man" and they were installed in Pyeongchang in 2009. According to local media, they're meant to symbolize "the human desire for a cool body, wealth, honor with a concrete image."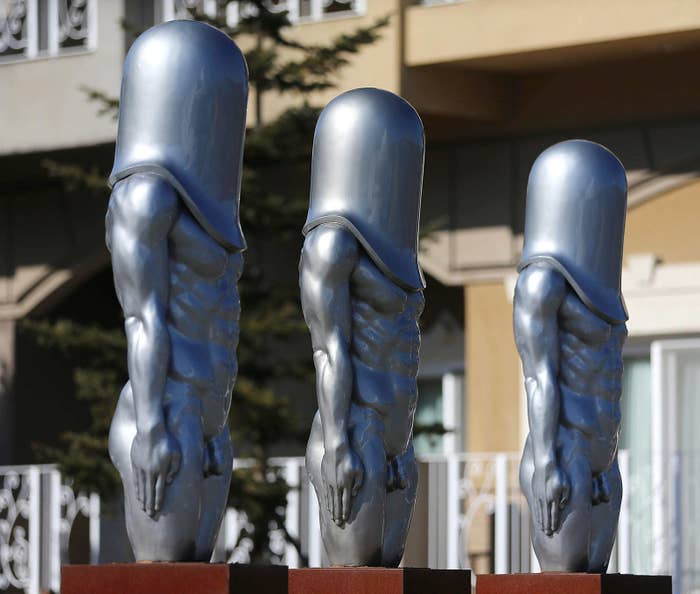 🤔🤔🤔🤔🤔
🤔🤔🤔🤔🤔🤔🤔🤔🤔🤔

Well, last week, their unique look caught the attention of Tokyo Sports, which posted a picture of them when the Olympics started.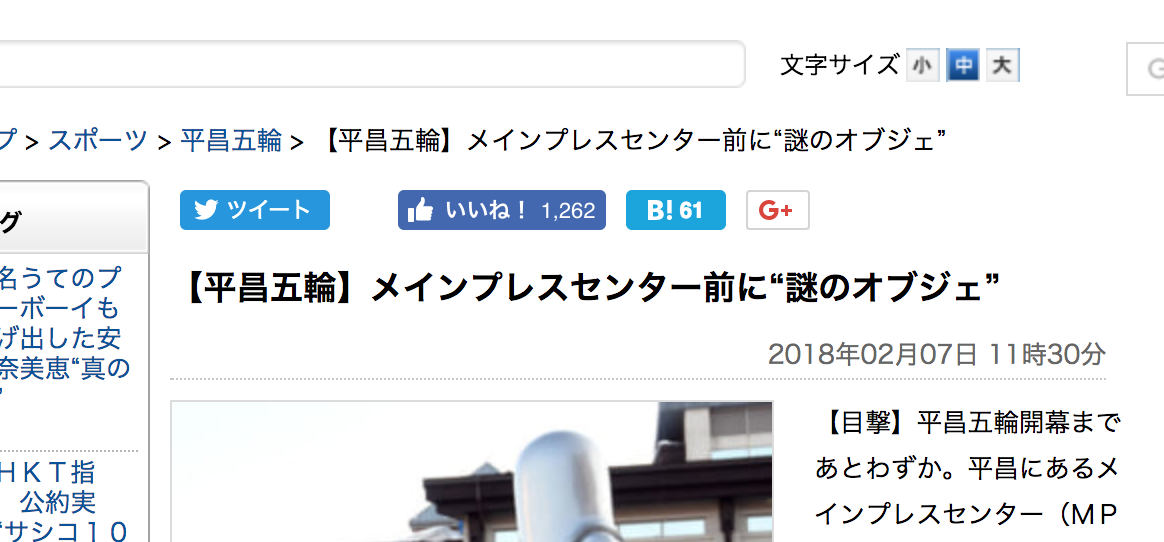 Japanese Twitter has nicknamed the statues "モルゲッソヨ," a Japanese spelling of the Korean phrase for "I don't know."
Which according to Japanese media is what all the Olympic staff said when they were asked about the statutes.
And let's just say they've really captured the Japanese imagination.
Bullet Man has been turned into latte art.
Made with Legos.
And basically become the only thing people in Japan are talking about right now.
Amazing.
Japan's national broadcaster, the NHK, has even tweeted about them.
So, with all the hullabaloo about the statues, BuzzFeed News decided to check out the Bullet Men and see if...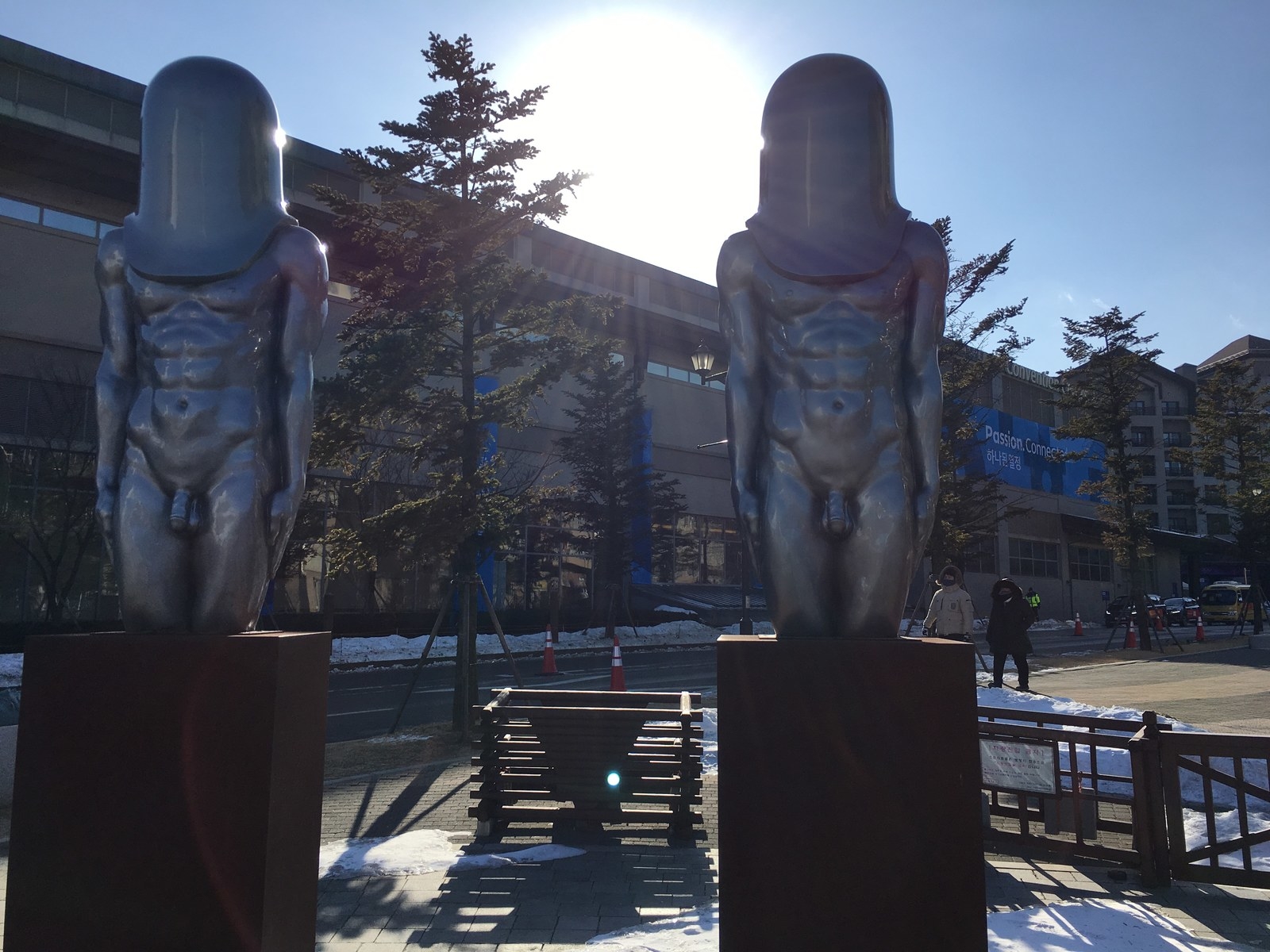 ...No, yeah, OK. They look like giant dicks and also all have dicks themselves.