This photo of a dog posted to Facebook by Stephen Roseman has been shared over 100,000 times since last week.
"This poor dog was badly burned and disfigured trying to save his family from a house fire," Roseman wrote in the caption. "One like = one prayer, one share = ten prayers."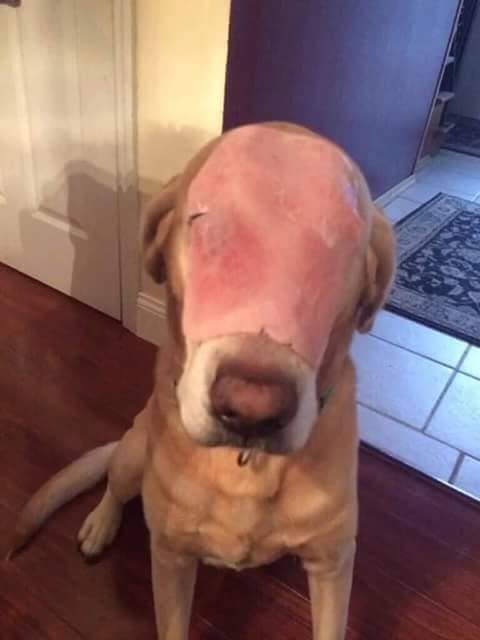 Except, if you look very closely, you'll realize that this picture is actually not of a brave dog that's been burned in a house fire.

It's actually a photo of a dog with ham on its face.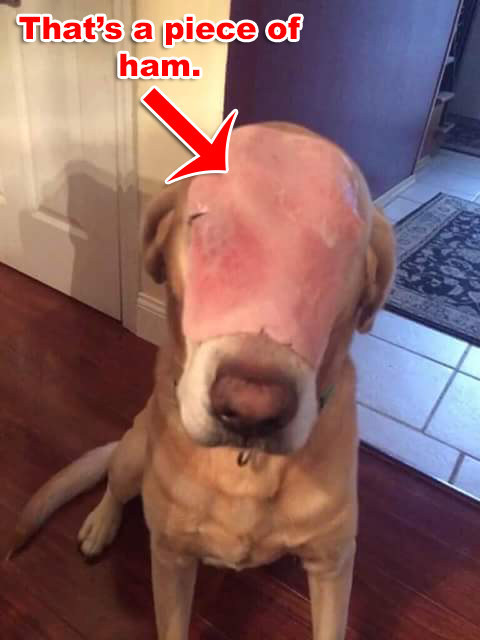 Over the last couple days, more and more people, it seems, are beginning to notice the ham. But loads of people are continuing to share the photo.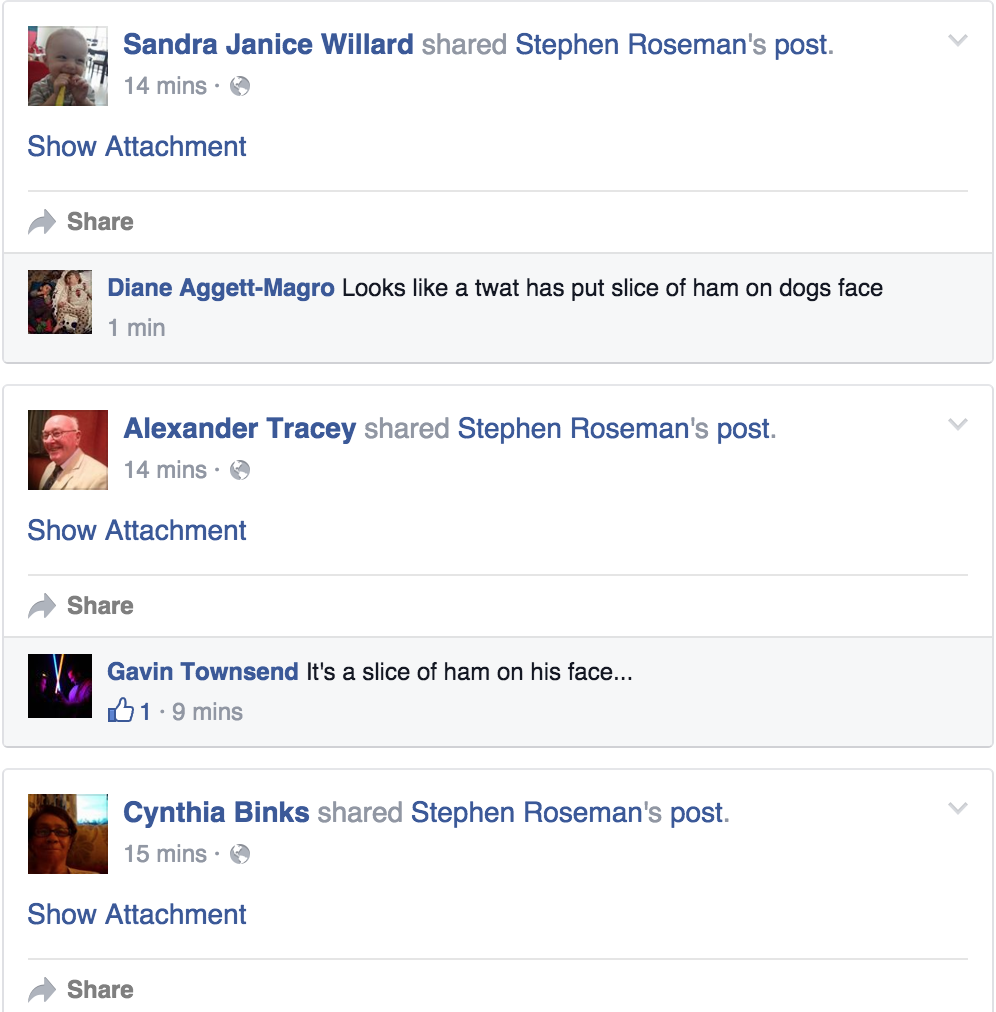 It's unclear if people who are sharing the photo now are in on the joke or not.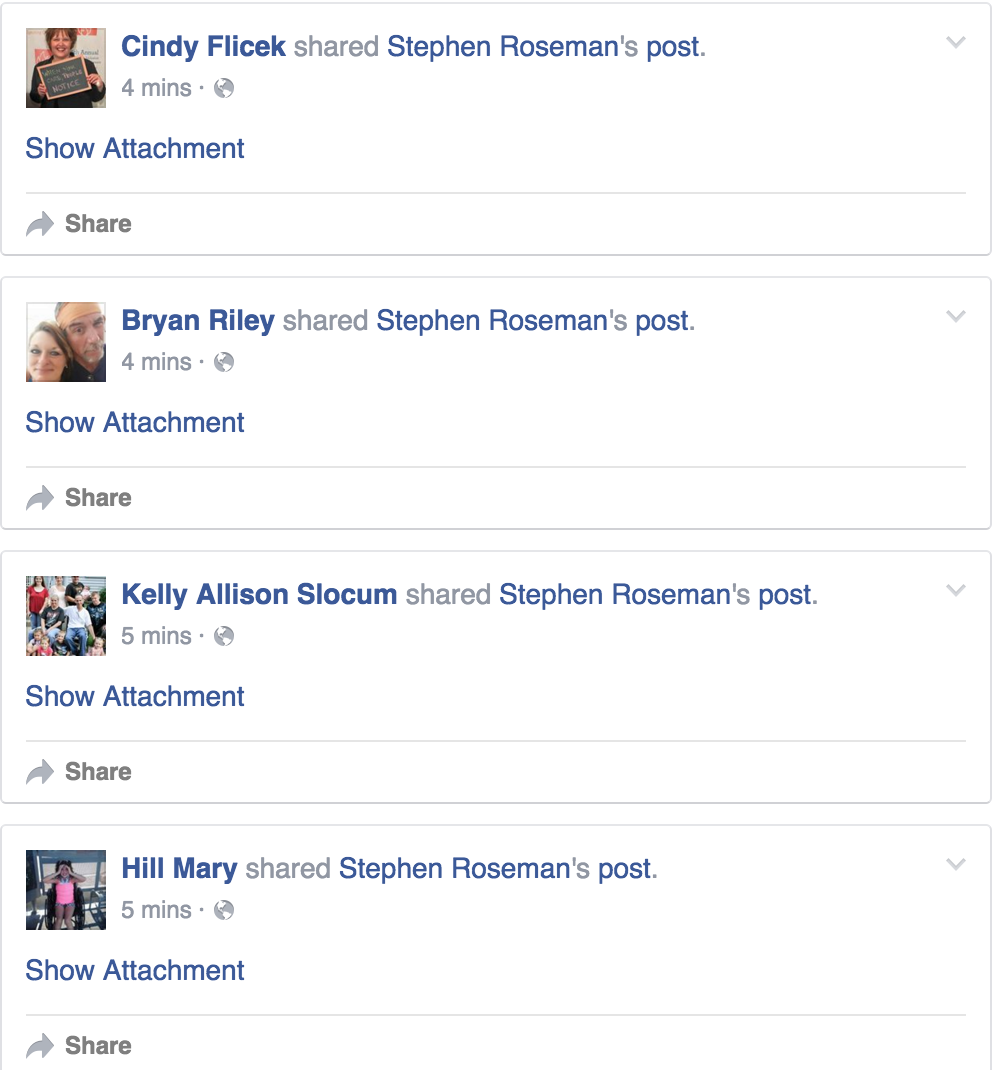 It is really clear that some people are definitely NOT in on the joke.

Like this guy. This guy is furious about the ham dog.

Same with this guy!

And Shirley down there is not amused by the ham dog one bit.
As for Roseman, he hasn't responded to BuzzFeed's requests for comment, most likely because his Facebook has been flooded with prayers for the ham dog. But his friend tagged him in this status on Monday.