The First Bodies From Malaysia Airlines Flight MH17 Have Been Returned To The Netherlands
A military plane carrying bodies from the crash touched down at Eindhoven Airport Wednesday morning.
The bodies of 40 victims from last week's Malaysia Airlines Flight MH17 crash have arrived in the Netherlands.
There was a moment of silence after the "Last Post" was played. The airport's flags are flying at half-mast. The victim's families have been kept away from cameras to allow them to grieve in private.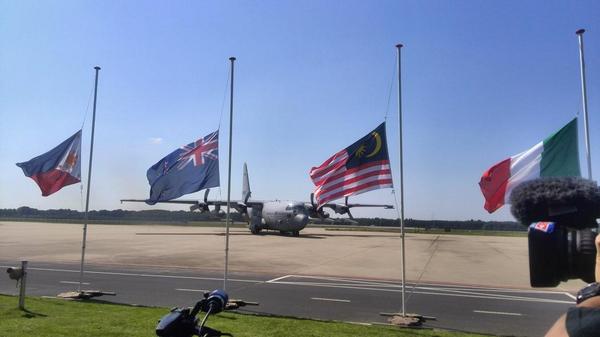 The 40 bodies will be taken to a medical facility in the city of Hilversum, where they will be formally identified. It's been estimated the verification process could take months.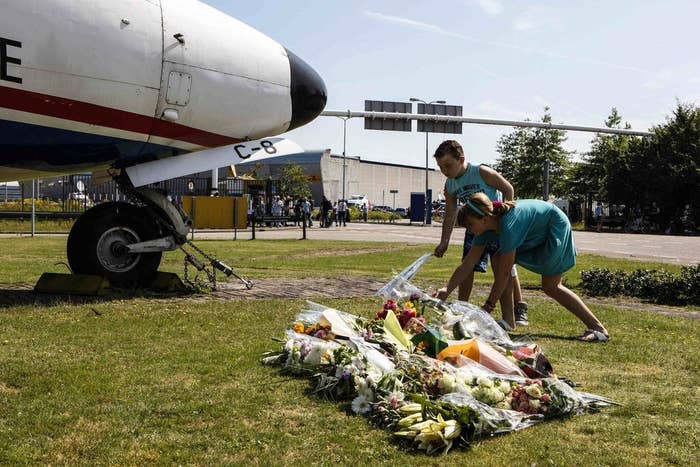 Coverage of the ceremony was marred due to a poorly worded tweet from the Associated Press, with ambiguous wording leading many to believe the plane crashed while arriving at Eindhoven Airport.

The Netherlands declared Wednesday to be a national day of mourning, the first for the country in more than half a century.