After the Supreme Court struck down DOMA...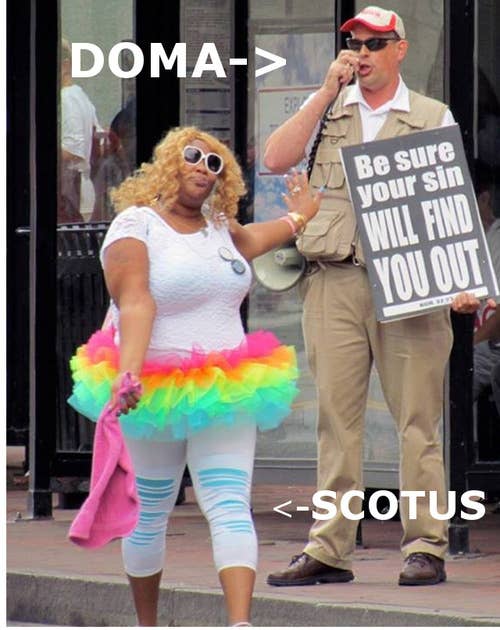 And effectively allowed gay marriage in California...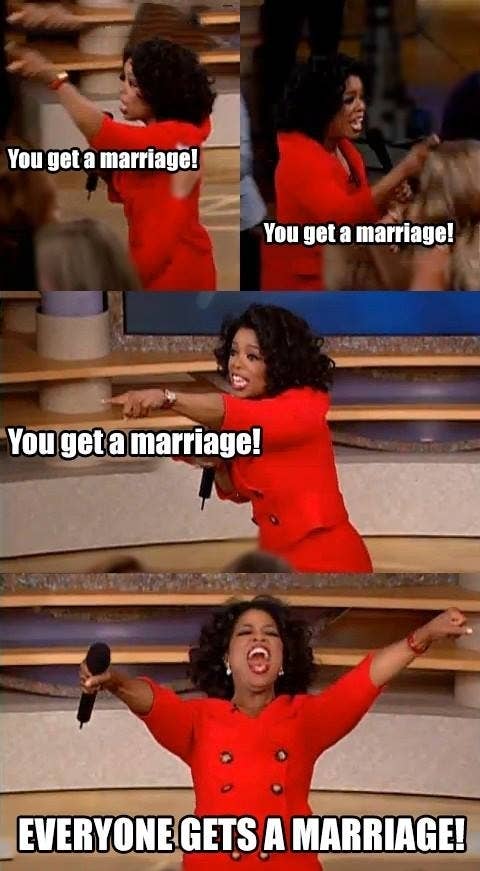 EVERYONE WAS PRETTY EXCITED ABOUT IT!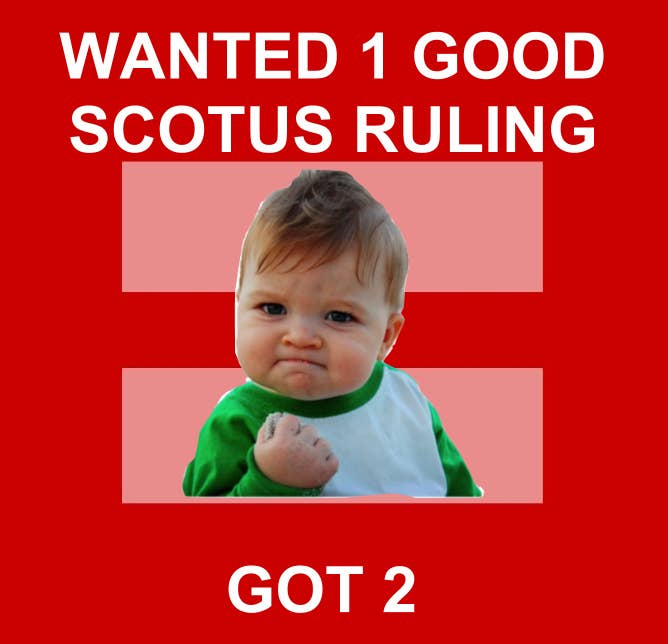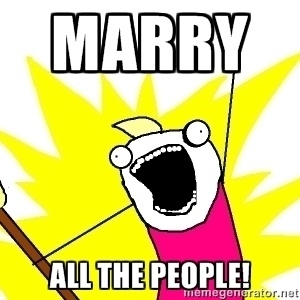 And obviously, the bars opened up.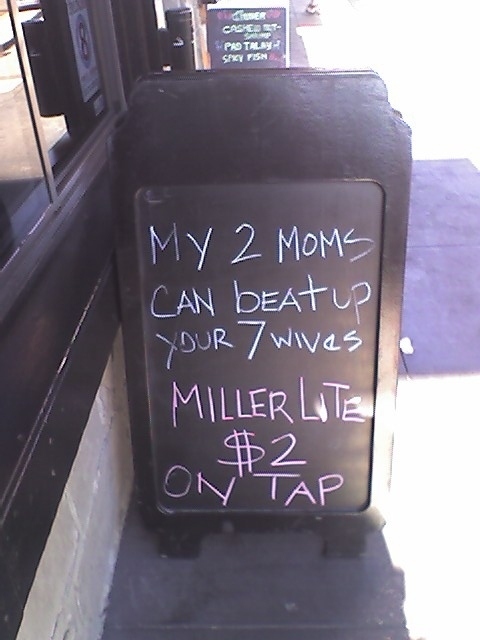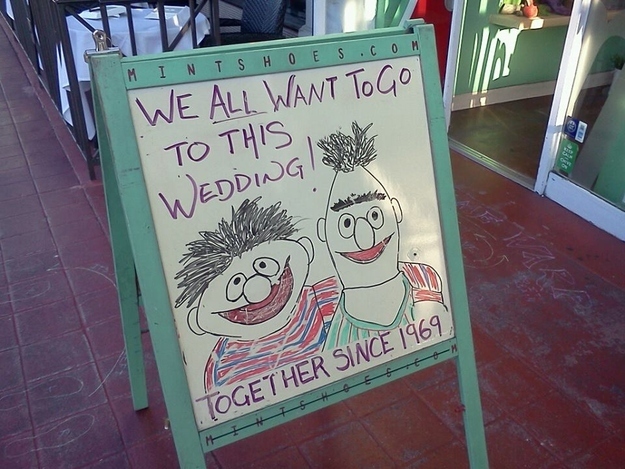 Because you can't have a sober DOMA-Is-Dead party.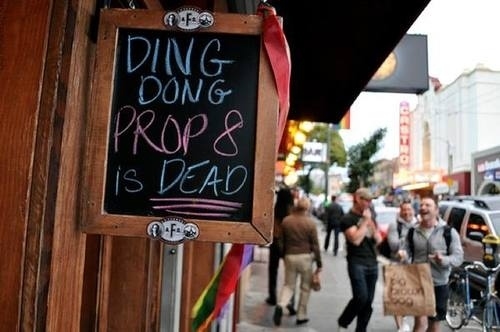 Yesterday was a huge day for gay rights, a genuine turning point.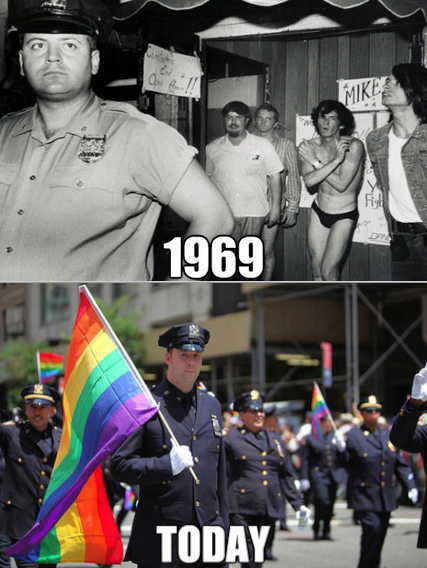 And it was like the internet had one big pre-engagement party.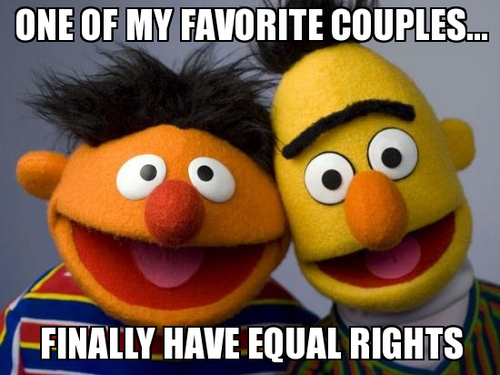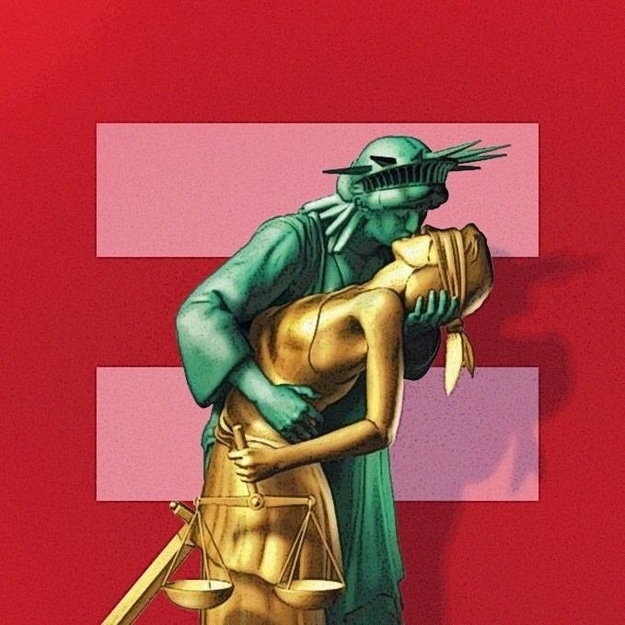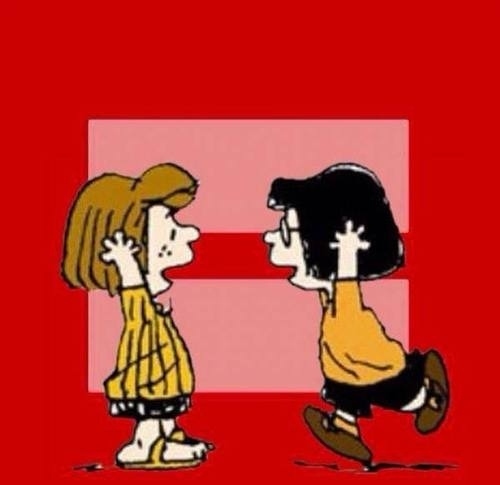 There was literally love everywhere you looked.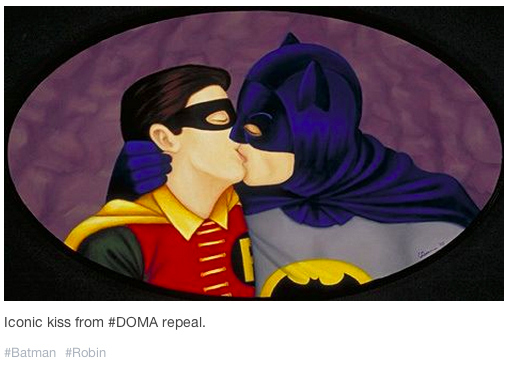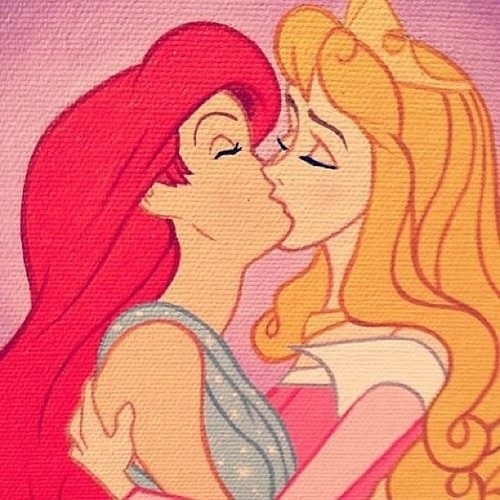 And, of course, dancing.
And some pretty famous people weighed in on the court's ruling, like Jesus...
Feminist Hulk had some kind words to shout.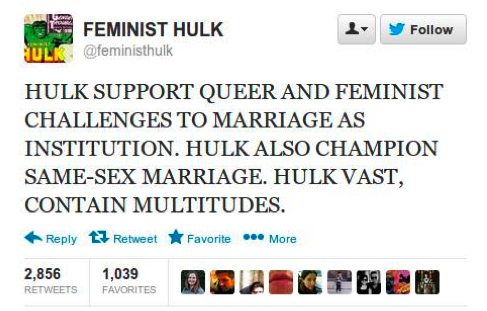 Even insurance companies were getting in on the fun.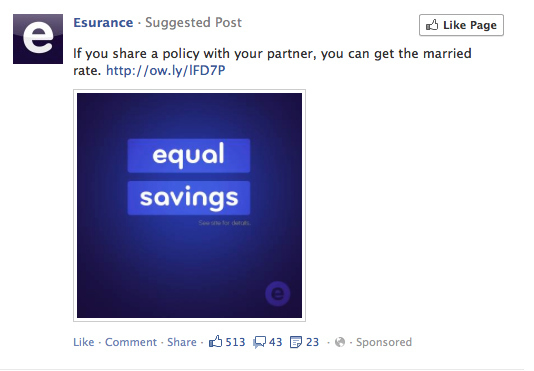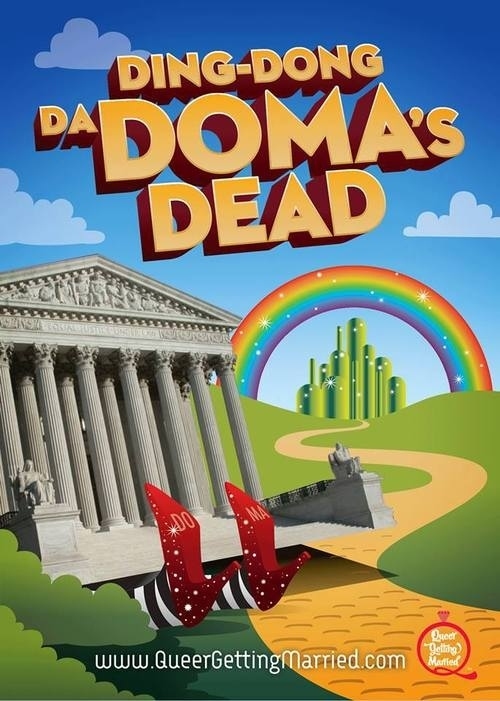 Edie Windsor went to the Stonewall Inn and deservedly partied it up.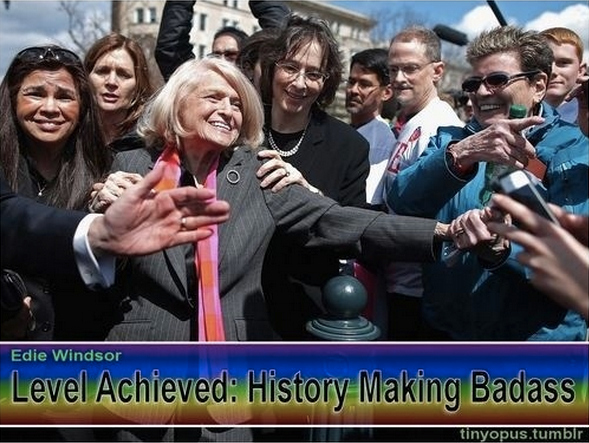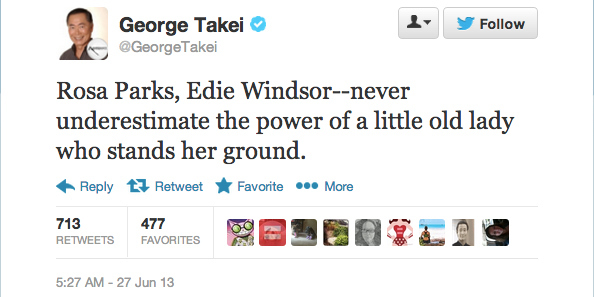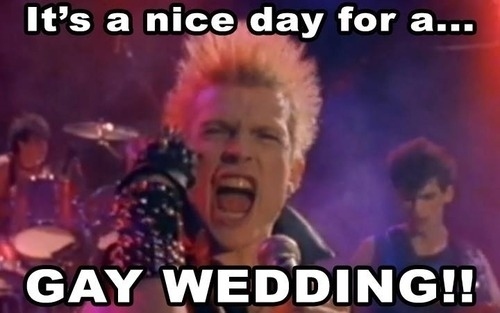 And Google rounded out the day with a subtle and classy way to honor the occasion.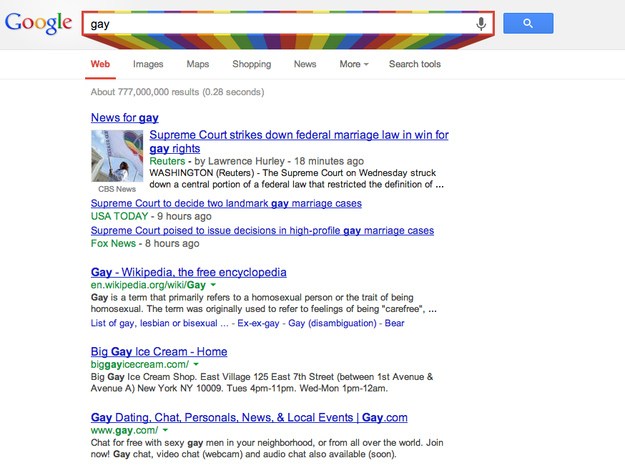 But perhaps, most beautifully of all, as the sun set in San Francisco, City Hall lit up in a beautiful rainbow.