Texas Student Tells Off Teacher, Says He Can't Learn By Packet
"You want a kid to change and start doing better? You gotta touch his freaking heart."
A cell phone video taken at Duncanville High School, just outside of Dallas, of a student confronting his teacher in front of a classroom has gone viral.
It shows an unnamed student leaving the classroom, lecturing his teacher about her ineffective teaching methods.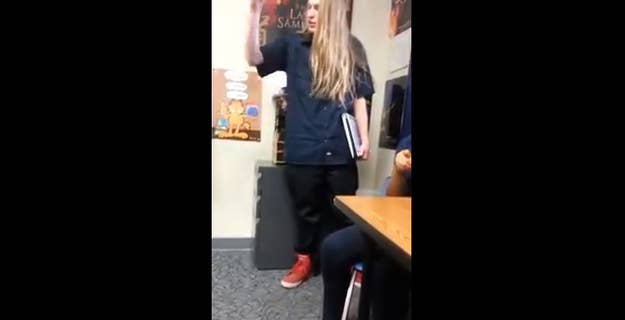 Standing in front of the class, he tells her:
"If you would just get up and teach them instead of handing them a freaking packet, yo… There's kids in here that don't learn like that. They need to learn face to face. I'm telling you what you need to do... You want kids to come into your class, you want them to get excited for this? You gotta come in here, you gotta make them excited. You want a kid to change and start doing better? You gotta touch his freaking heart. You can't expect a kid to change if all you do is just tell 'em."
In the video, the teacher calmly responds to the student, asking him to leave multiple times.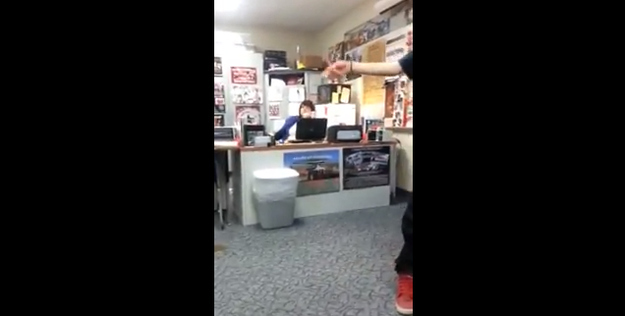 The video spread online, despite being pulled from Youtube multiple times.
The student from the video, who has since been identified as Jeff Bliss, was interviewed by multiple local news outlets.
There's also a fairly popular #supportjeff hashtag.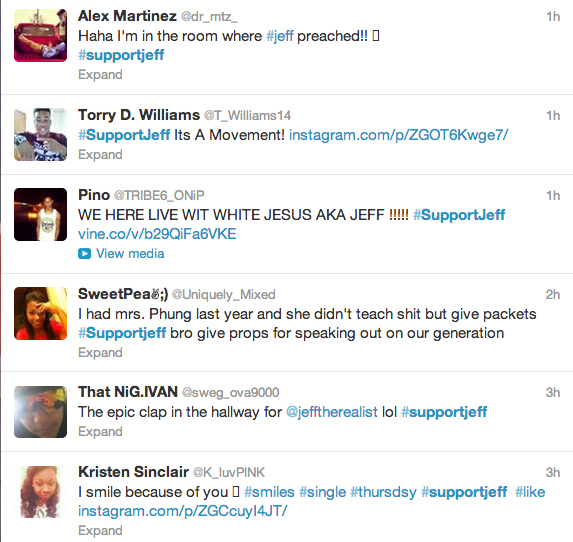 The Ducanville Independent School District released a statement about the now viral video Wednesday night: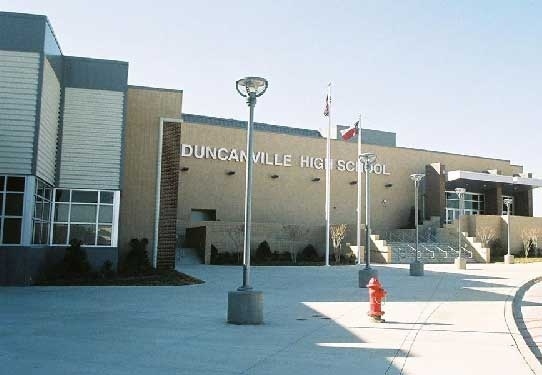 "As a district with a motto of engaging hearts and minds, we focus on building positive relationships with students and designing engaging work that is meaningful. We want our students and teachers to be engaged, but the method by which the student expressed his concern could have been handled in a more appropriate way."