Terrifying Taxi Accident Sends Pedestrians' Severed Feet "Flying" Through The Air
TV's Dr. Oz was on the scene attending to victims until help arrived. WARNING: Graphic photos.
According to The New York Post, A taxi cab jumped the curb outside Rockefeller Center this morning, severing the legs of a British tourist.
A man on a bike was hit by the taxi, as well, and was sent flying into the air.
From The NY Post's article:
"A nearby pizza-truck owner grabbed the portion of the ailing young woman's left leg that had been severed below the knee in the 11:19 a.m. horror and put it in a bucket. He then ran around collecting ice from street vendors near the scene at Sixth Avenue and 49th Street to throw on top of it."
A plumber near the scene of the crash used his belt for a tourniquet on the woman's right leg.
While another passerby secured her left leg with a leash taken from a woman walking her dog.
One of the first responders was the boyfriend of supermodel Heide Lindgren.
TV's Dr. Mehmet Oz rushed to the scene of the crash from his studio overlooking Sixth Avenue, attending to the woman until help arrived.
Terrifying photos of the crash were captured by office workers and uploaded to Twitter.
The tourist who lost her legs was visting New York City with a friend who was also from England.
Witnesses told The New York Post that the driver sat in his car for at least 15 minutes before exiting the vehicle after the crash.
Update - Aug. 20, 2:13 p.m., EDT: Graphic photos from the scene have emerged. WARNING NSFW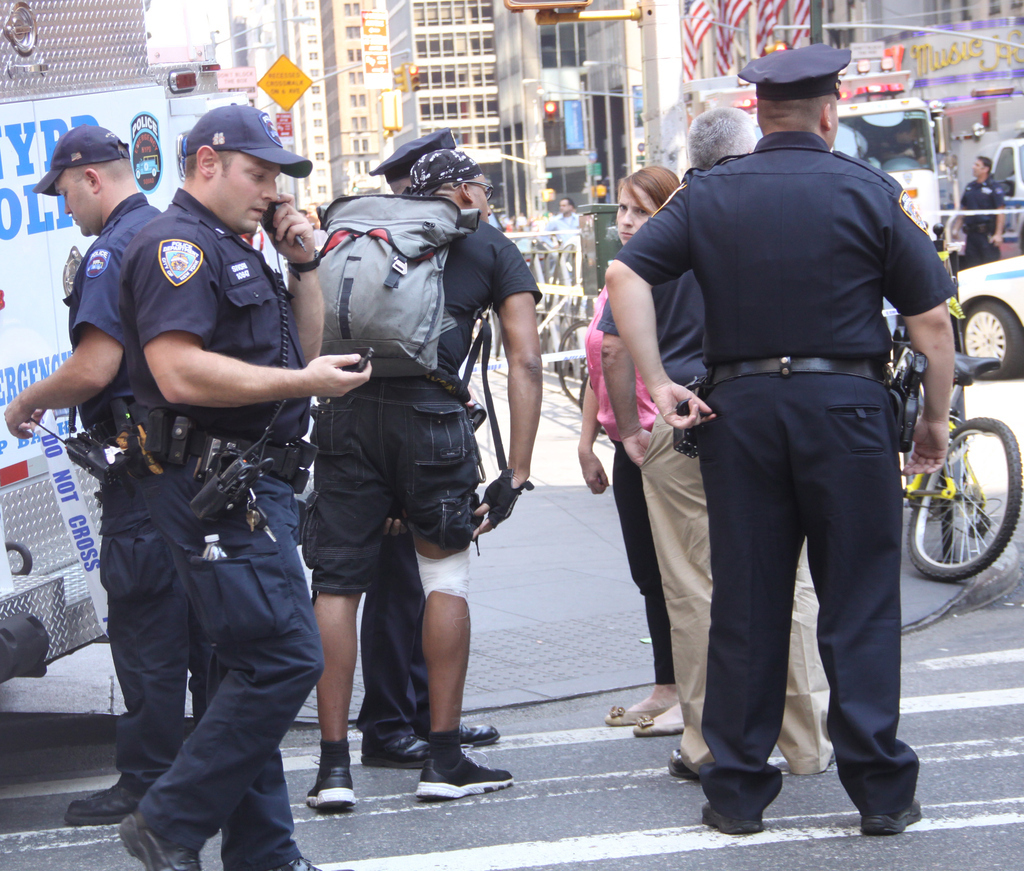 Update - Aug. 21, 10:45 a.m., the woman involved in the incident has been identified as Sian Green. She had been posting about her trip on Instagram in the days leading up to the accident.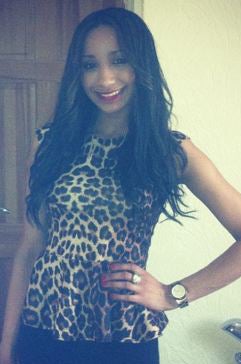 There has been no official update on her medical status, but Green's father reportedly told the Daily Mail that more of her leg may need to be amputated.
The cab driver was questioned and released by police. He was issued a summons for being an unauthorized driver.