Tennessee Politician Posts Photo About Shooting Muslims To His Facebook Profile
People did not take it very well.
Coffee County Commissioner Barry West, a local politician from Tennessee posted this photo on his Facebook.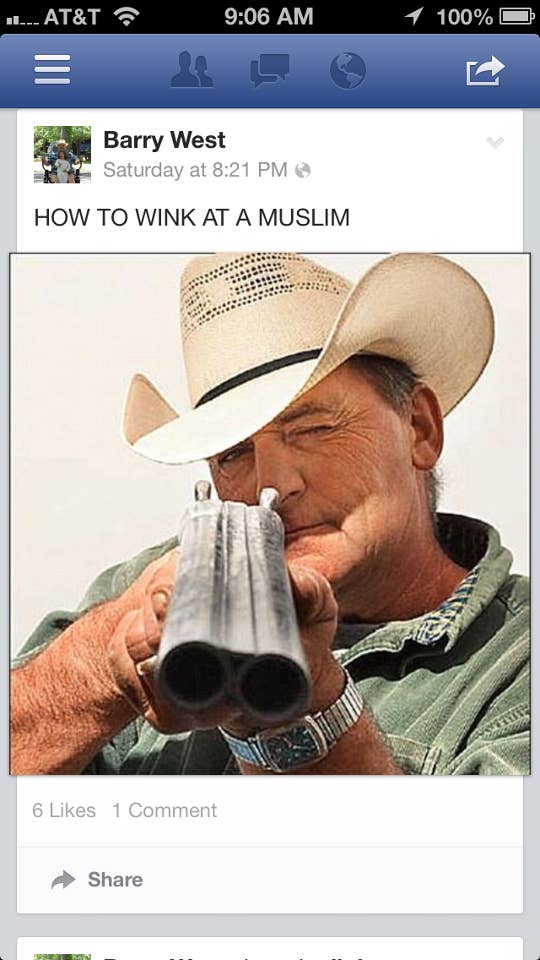 The American Muslim Advisory Council came across the photo and were furious.
The AMAC encouraged their members to "blast" his phone number.
Flooding his phone with calls and messages.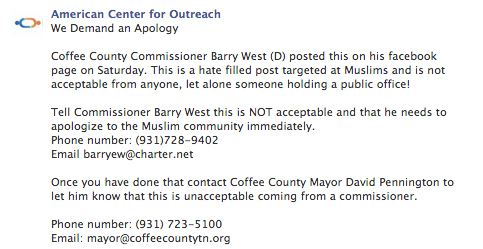 The Tullahoma News then reached to West about the picture on Tuesday, who did not back down from the photo's "point":
West was asked by The News if he is prejudiced toward Muslims.

"I'm prejudiced against anyone who's trying to tear down this country, Muslims, Mexicans, anybody," he said. "If you come into this country illegally or harm us or take away benefits, I'm against it."

The posting remained on Facebook until Tuesday morning after West was contacted by The News.

West, who said he is a Vietnam veteran, added that he wasn't trying to make a political statement, but he was "making a point."
Coffee County Mayor David Pennington (pictured right) released a statement concerning the photo.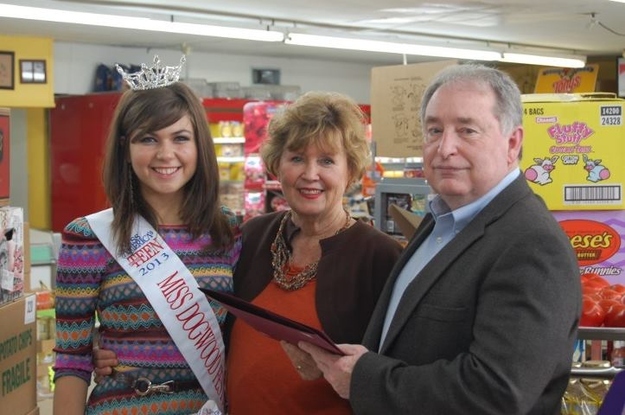 Trying to distance himself from the commissioner.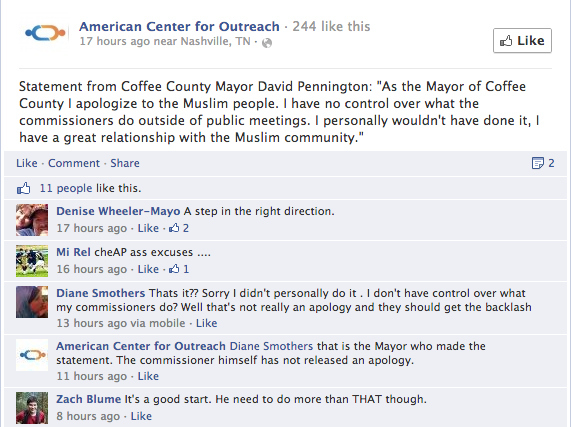 The lesson here, of course, being, you probably shouldn't post threatening photos on Facebook if you want people to like you.