Last week, three former sex workers successfully pressured the Australian retail chain Target to remove Grand Theft Auto V from their stores for its depiction of violence against women.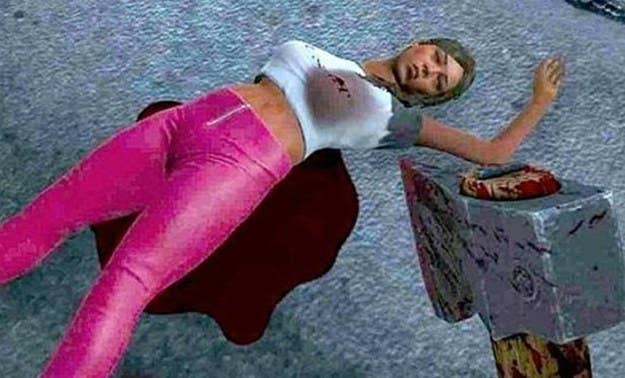 The petition, which currently has over 48,000 signatures, argued that the game encouraged violence against sex workers:
This is Grand Theft Auto 5. This game means that after various sex acts, players are given options to kill women by punching her unconscious, killing with a machete, bat or guns to get their money returned.

Please Target – we appeal to you as women survivors of violence, including women who experienced violence in the sex industry, to immediately withdraw Grand Theft Auto V from sale.
Target issued a statement about the game on their website.
"We've been speaking to many customers over recent days about the game, and there is a significant level of concern about the game's content," Target general manager of corporate affairs Jim Cooper said. "We feel the decision to stop selling GTA5 is in line with the majority view of our customers."
Fans of the game were outraged and have been attacking Target on social media since the retailer made their decision.
The backlash against Target's decision to ban Grand Theft Auto V was so strong that a group of gamers created a parody of the original petition.
The petition argued that the bible encourages the same amount of violence against women.
It's a book that encourages readers to murder women for entertainment. The incentive is to commit sexual violence against women, then abuse or kill them to proceed or get 'god' points – and now Target are stocking it and promoting it for your Xmas stocking.

This is The Holy Bible. This book means that after various sex acts, readers are given options to kill women by stoning her unconscious, Setting them on fire, cutting off their hands, and killing their children!
The new petition has gained over 47,000 signatures. The only snag is, according to Target Australia's official Twitter account, they don't sell the bible.
As of Sunday morning, this is the top comment on Reddit's /r/Australia, the community responsible for organizing the petition.