Ben Ellis has been a teacher at Christ Presbyterian Academy in Nashville since 2008. He was diagnosed a year ago with an extremely aggressive cancer. Last week, Ellis decided to discontinue his treatment.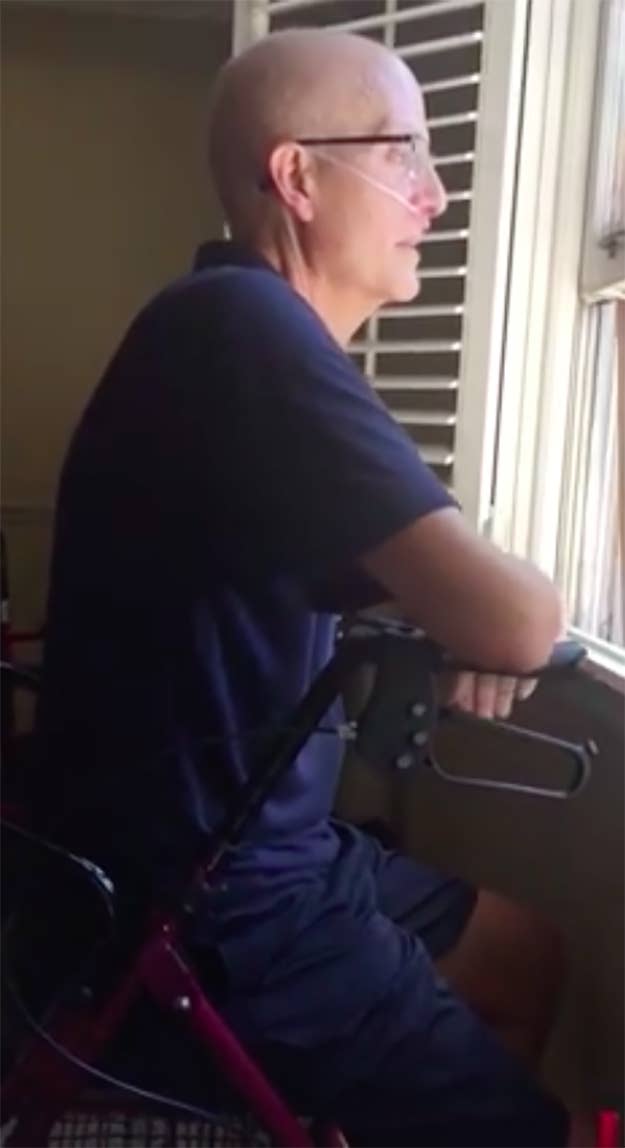 Christ Presbyterian's headmaster, Nate Morrow, told BuzzFeed News that when the school's administrators found out, Principal Parker Altman got on the loudspeaker and said, "We're going to go sing to Mr. Ellis."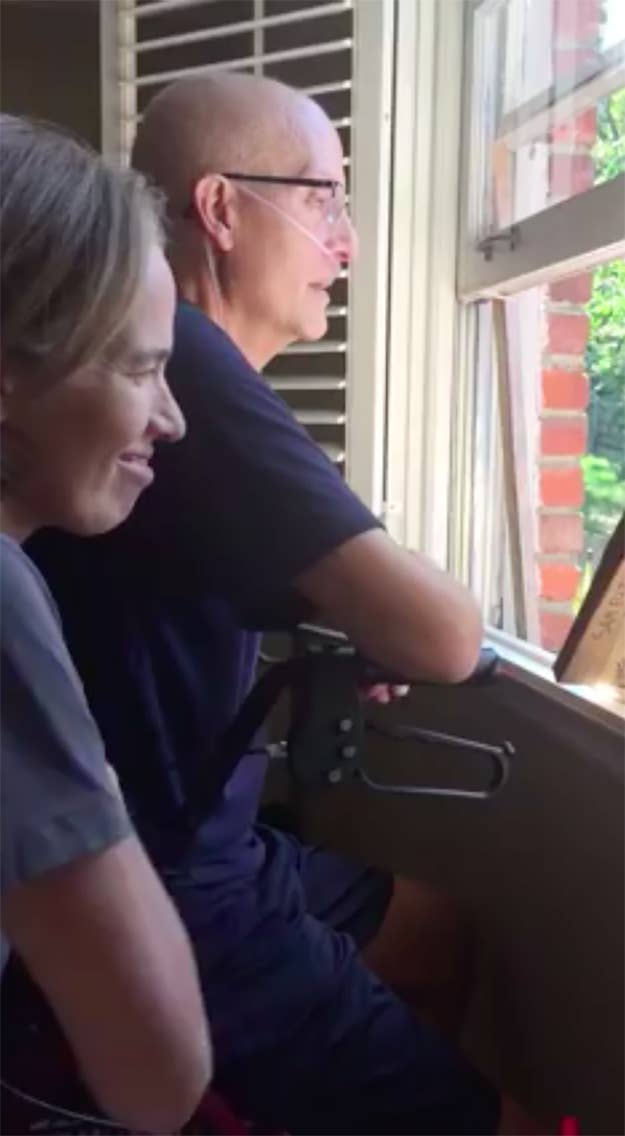 Morrow said that Ellis would often organize hymn sing-alongs with the students. "He said in those times he felt exceptionally close to Jesus," Morrow said. So last week, Ellis heard singing outside of his window and discovered 400 students singing a hymn to him.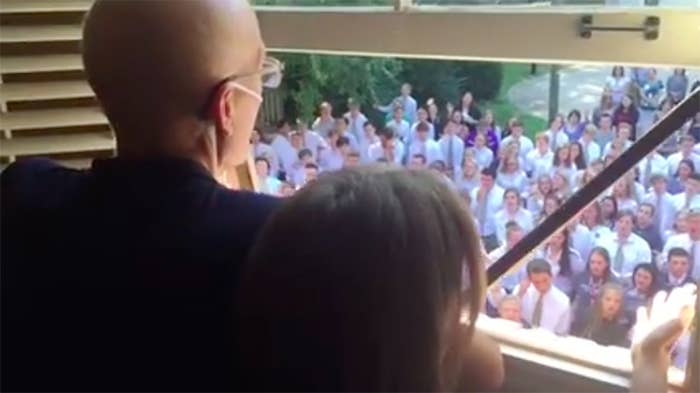 "This is a man who loved us well and we want to go love him well," Morrow said. "It was a spur-of-the-moment decision."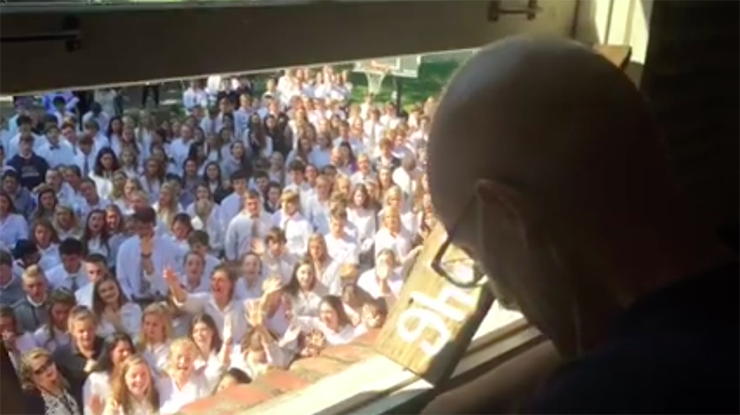 The moment was caught on camera and actually passed along to country music star Tim McGraw, who shared the video on his Facebook page. It's been viewed over 300,000 times in the last few days.
And of course, the comments are pretty amazing.
"It's beautifully ironic that Ben is a person who went out of his way to always see people and know people and now he's being known by everyone," Morrow said.