Hong Kong is currently experiencing intense flash flooding and rainstorms as the city braces for Super Typhoon Haima. At one point this week, the city was getting 70 millimeters of rain an hour.
One of the areas that flooded this week was a shopping center in Hong Kong's Chai Wan district. That's where this amazing photo was taken, according to media site TV Most.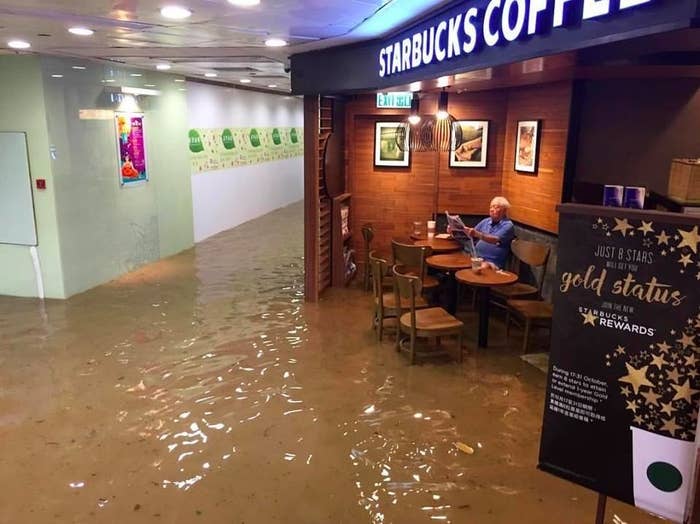 Also, someone shared this photo of the Starbucks staff awkwardly waiting for the old guy to finish up. It's perfect.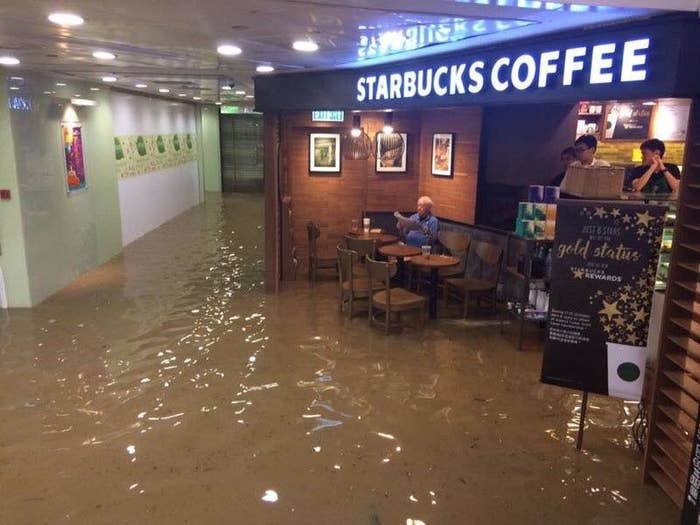 Chinese social media has nicknamed the defiant old man as "Starbucks Uncle" and there has been unanimous agreement that he's a total badass.


Although some say he's not as brave as the Taiwanese woman who went viral for eating a pork bun in a typhoon last month.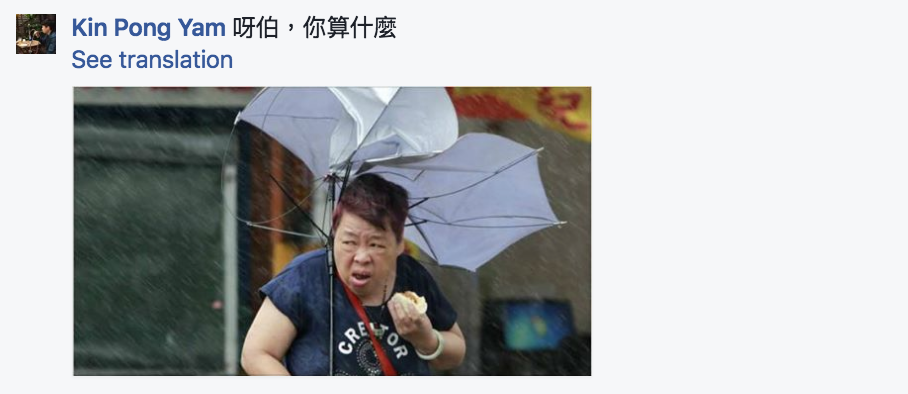 Starbucks Uncle was even joined later in his protest against the encroaching flood water by a young man with headphones.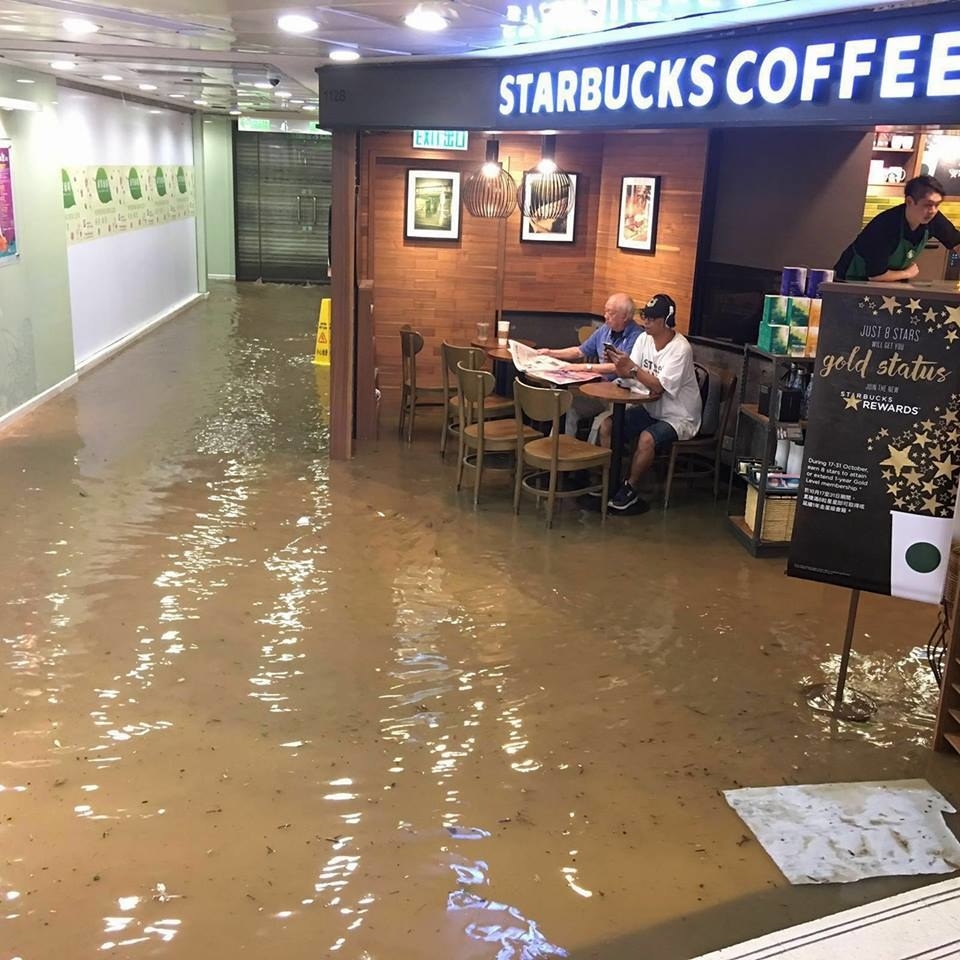 Obviously, everyone's in love with Starbucks Uncle. People keeping sharing amazing photoshops of him.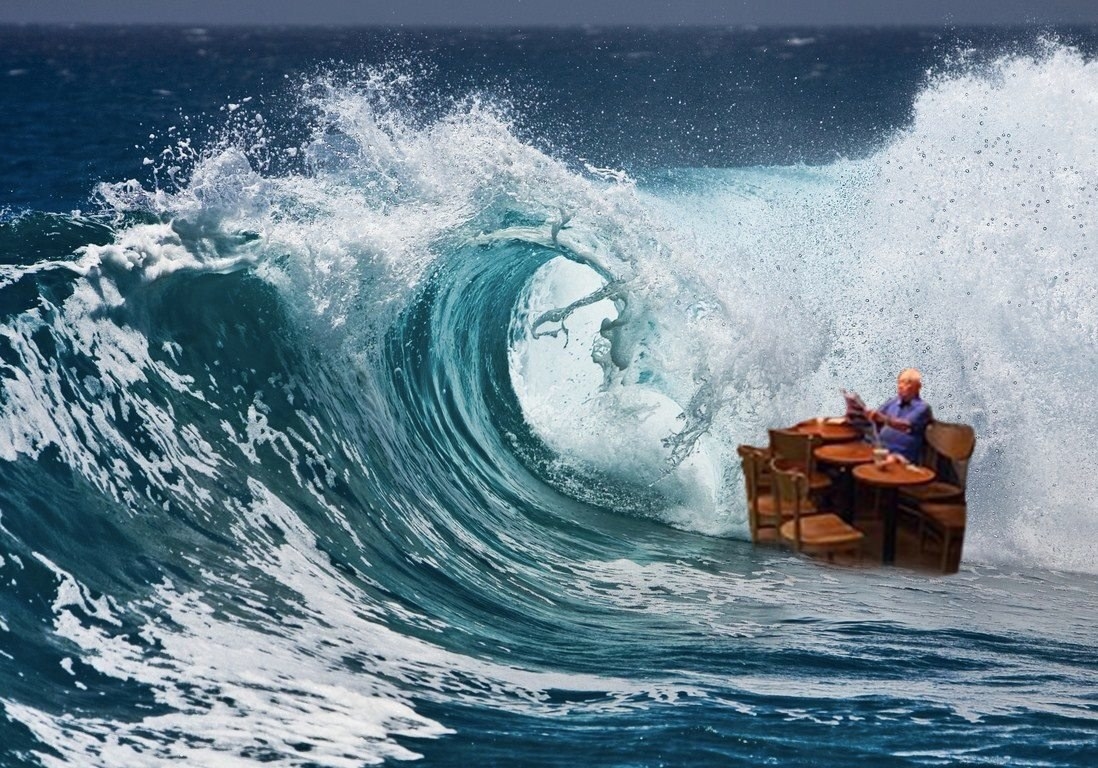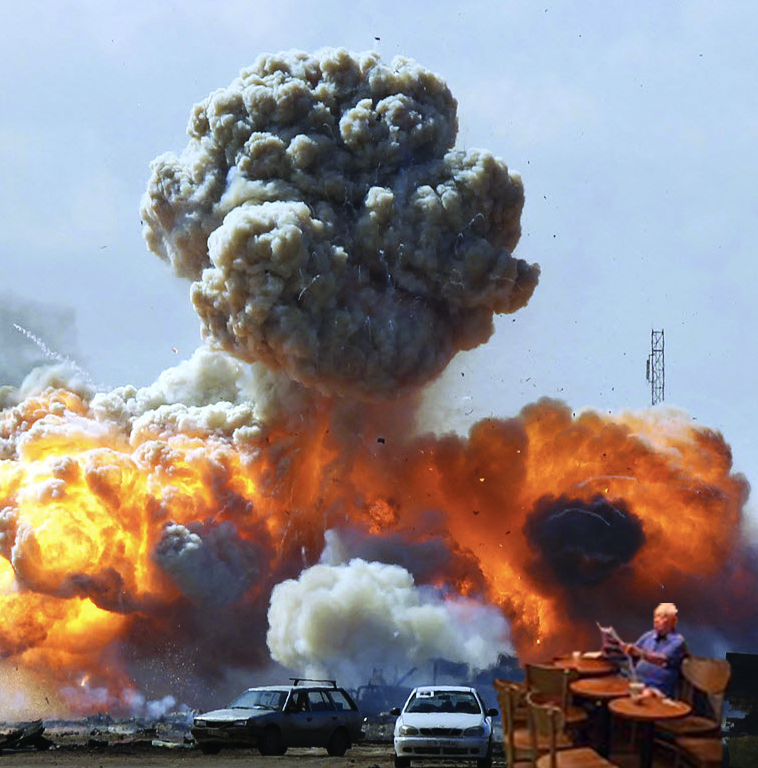 They're praising his superhuman ability to ignore any natural disaster that might be happening around him.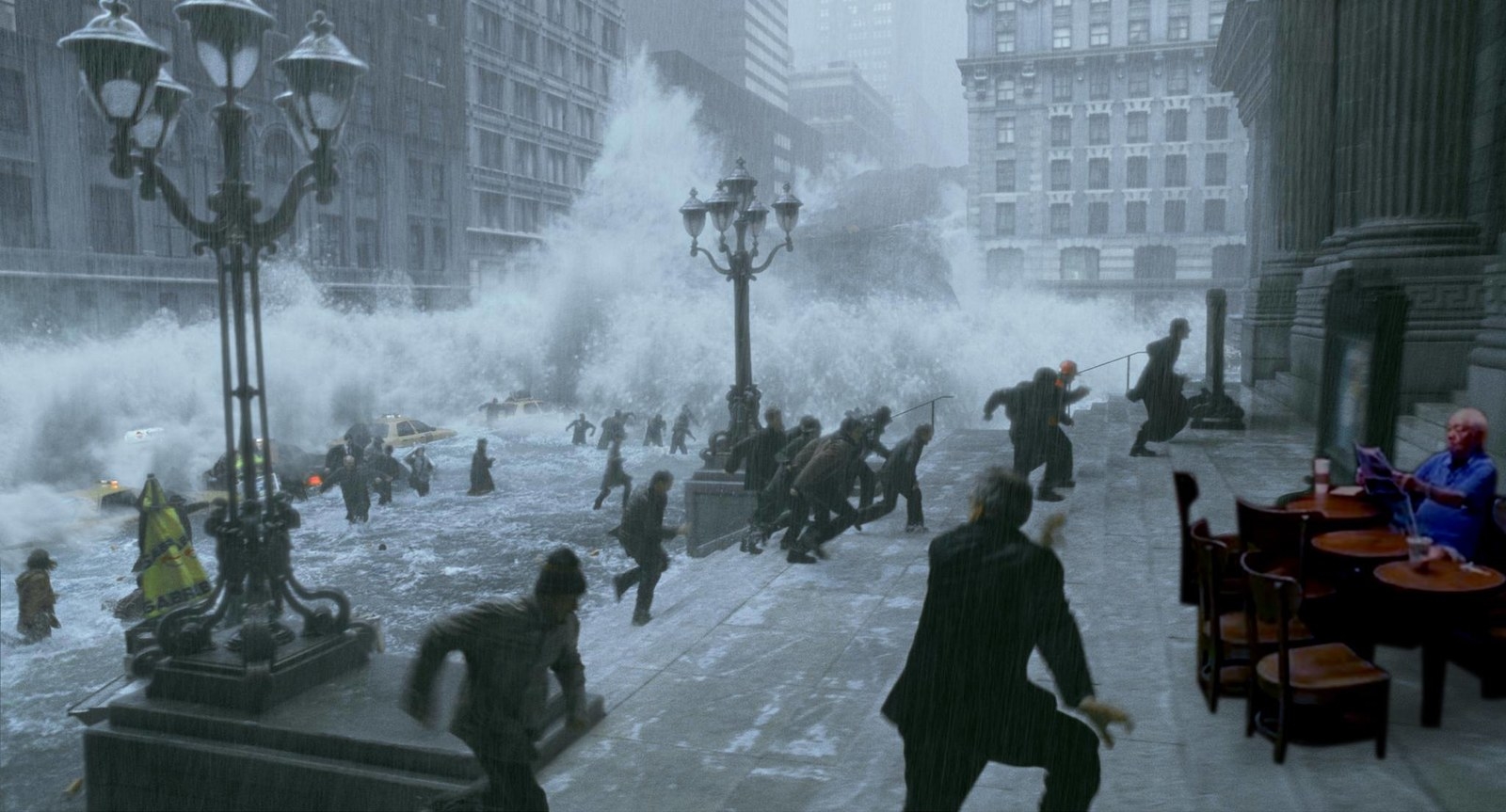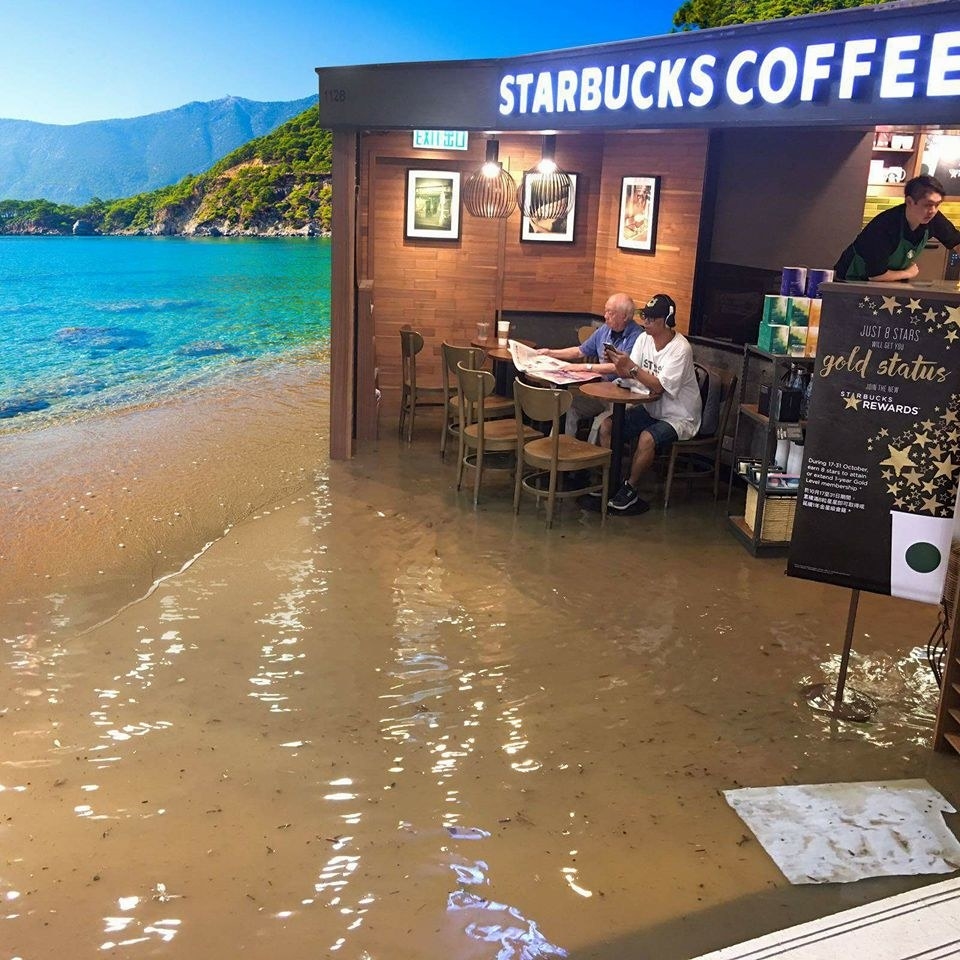 It's amazing.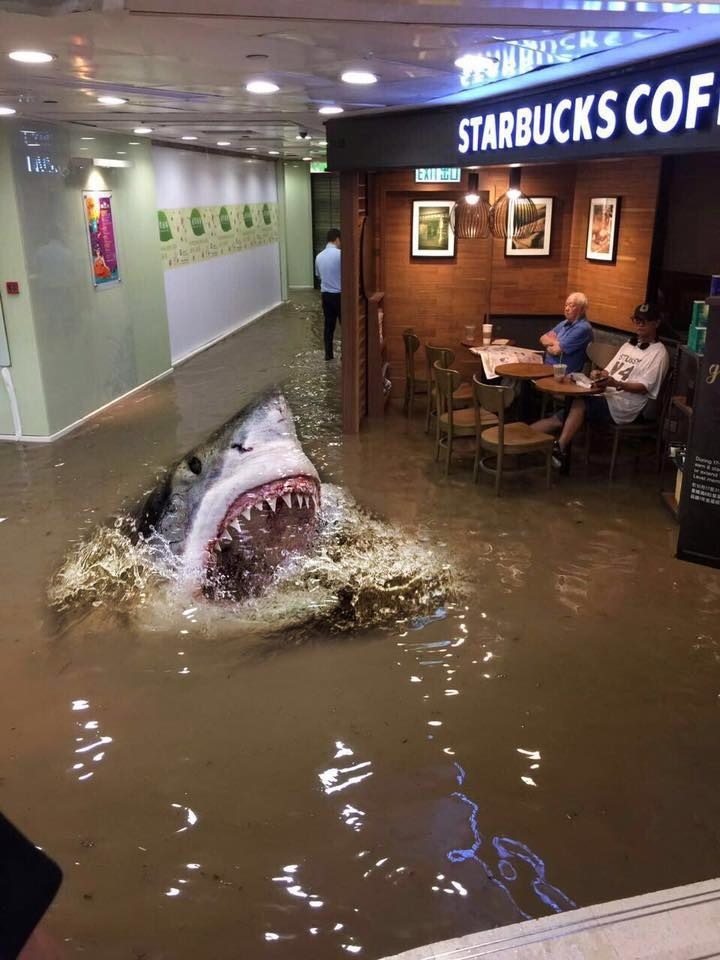 As of Thursday, Starbucks Uncle has started to go viral worldwide, making his way to the front page of Reddit.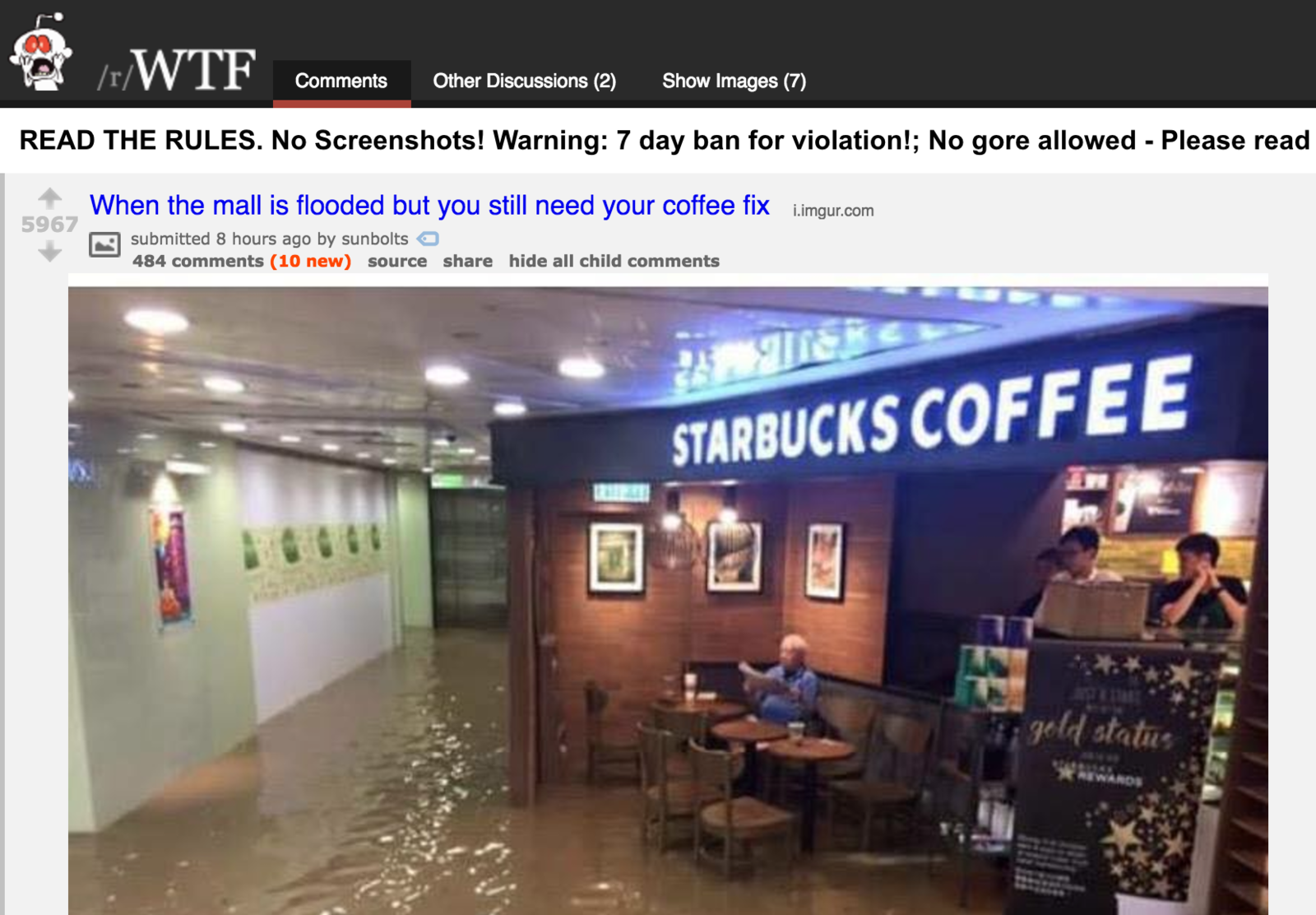 Where people, once again, started photoshopping him into amazing scenes.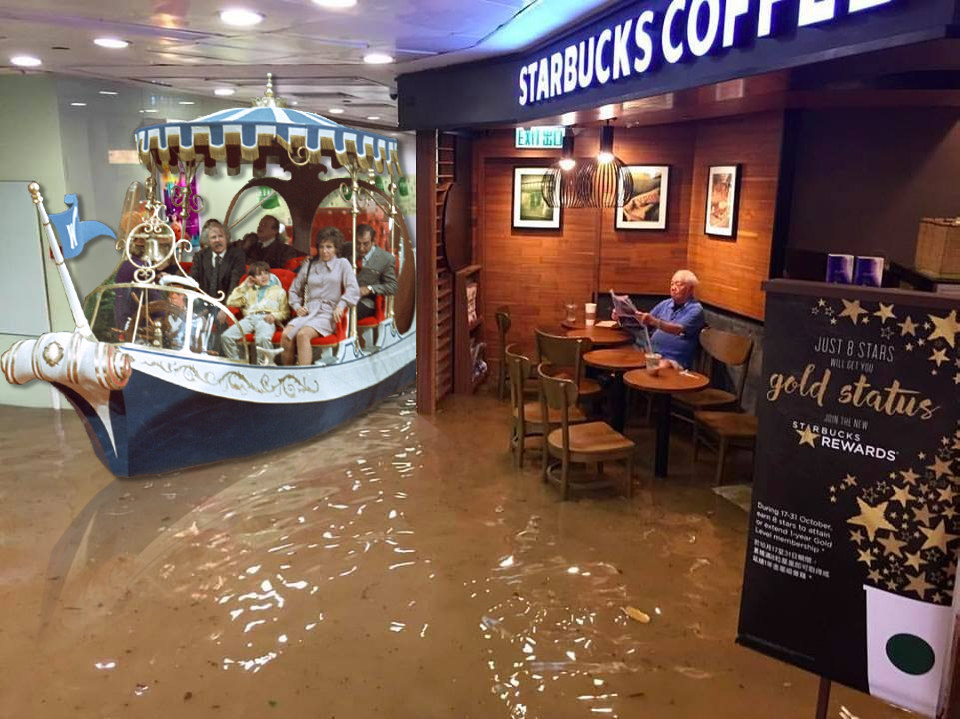 BuzzFeed News has reached out to TV Most to hopefully get more information about this heroic — and most likely very stubborn — old man.
UPDATE — The BBC managed to track down the photographer behind the photo, a 23-year-old medical worker named Kristy Chan.
Chan told the BBC that she was taking photos to show her family how bad the flooding was. Then she came across the man who was seated near the entrance of the shopping center.
"Of course I didn't expect it would go viral," Chan said. She also said that Starbucks Uncle wasn't alone in the shopping center. There were apparently many people seated inside the cafe, as well.