Someone Bought The House Next To Westboro Baptist Church And Painted It Rainbow
An organization called Planting Peace came up with a colorful way to protest the Westboro Baptist Church.
The Equality House, The Westboro Baptist's bright new next door neighbor: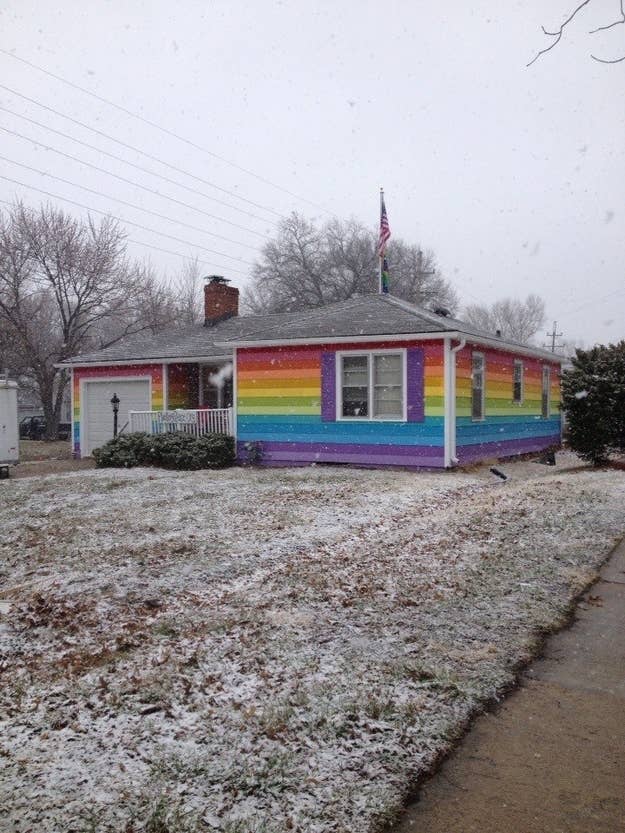 Planting Peace members told The Topeka Capital-Journal they looked up on Google Earth what kind of property was around the church.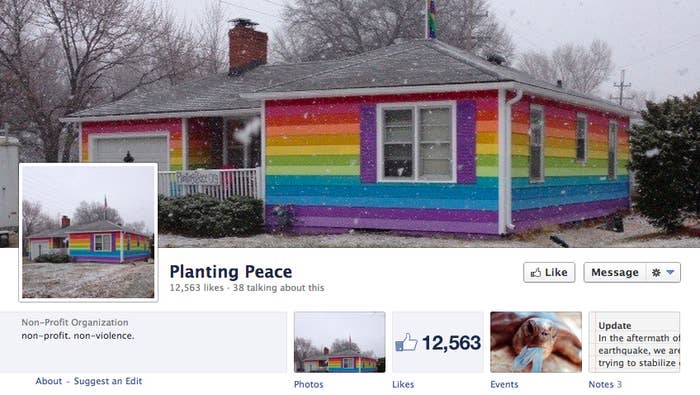 And that's when the Equality House plan started to take shape. Because of zoning laws, the group can't use the house as an office, but plan to house volunteers there.
About The Equality House, from Planting Peace's website:
For too long, the Westboro Baptist Church has been targeting the LGBTQ community with messages of hate and discrimination. Often, protesting American soldiers' funerals and organizations that support equality. This faction preaches extremism in our communities and directly targets our youth. To combat their messages of hate and to support equality and anti-bullying initiatives in schools and in our community, Planting Peace has established the Equality House in Topeka, KS.

Located directly across from the Westboro Baptist Church, the House is a symbol of equality, peace, and positive change. The house, which is painted the colors of the Pride flag, will serve as the resource center for all Planting Peace equality and anti-bullying initiatives and will stand as a visual reminder of our commitment, as global citizens, to equality for all.

We invite you to support our movement and encourage you to donate today to these equality and anti-bullying initiatives.
Here's a vine of Planting Peace members giving the house its paint job:
According to Planting Peace's Facebook, since the house was set up, people have been stopping by to show their support.