Six Dead, 100 Injured After Tornadoes Ravage North Texas
A mile-wide tornado devastated the area around Granbury, Texas, last night. It's still unclear how much damage the storm has actually done, and the sheriff's department is saying fatality numbers could climb higher.
Yesterday afternoon, fog crept in over Dallas.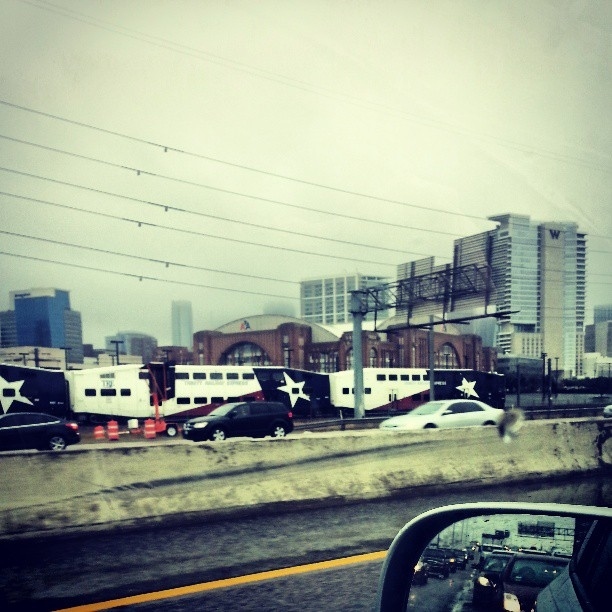 Around the same time, clouds were gathering in Millsap, Texas.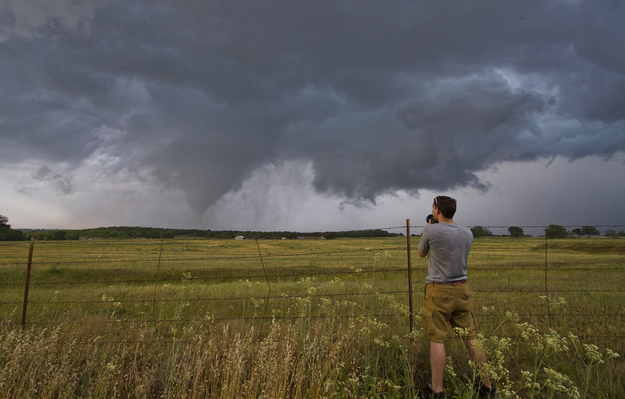 South of Dallas, in Granbury, storm clouds were rolling in as of 9 p.m.
The Dallas skyline at 11:30 p.m. Wednesday night.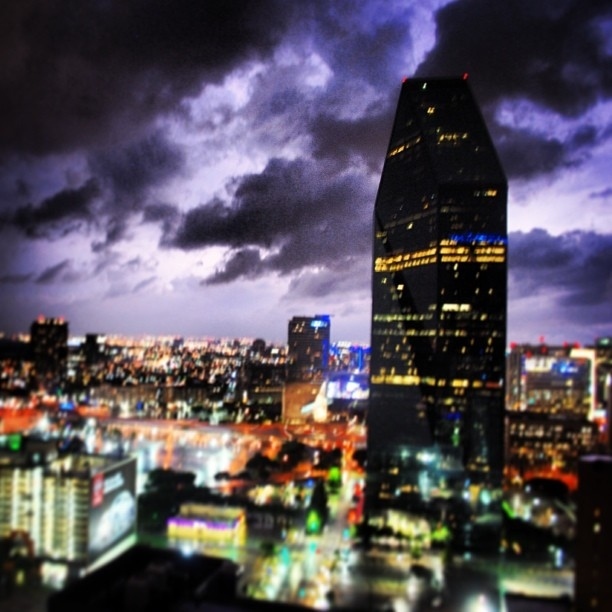 Very large hail started in Granbury around 10 p.m.
This is a hailstone from North Texas, near Granbury.
Storm clouds began rolling through Cleburne, Texas.
The sheriff's department is reporting, as of 9 a.m. this morning, that more than 100 in the area are injured and six were dead on the scene.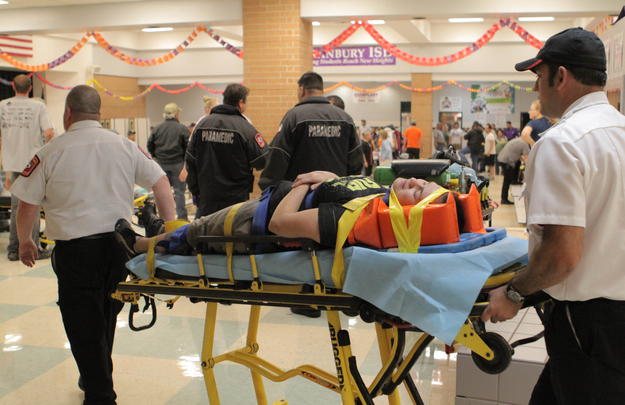 Damage in the Fort Worth area as of Thursday morning.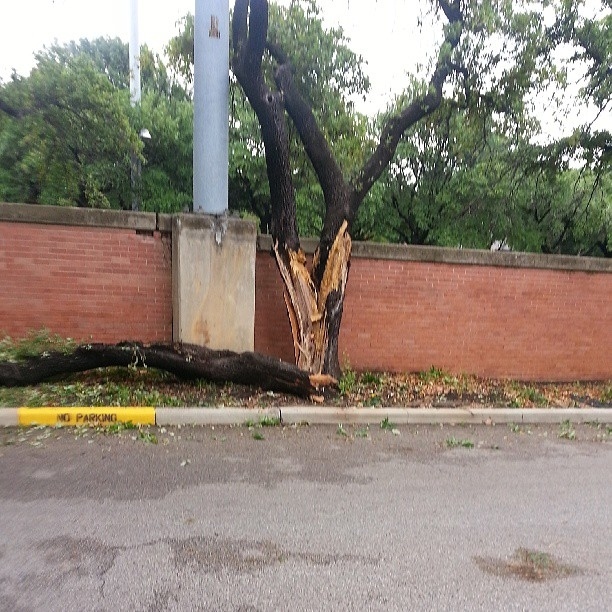 A destroyed golf course.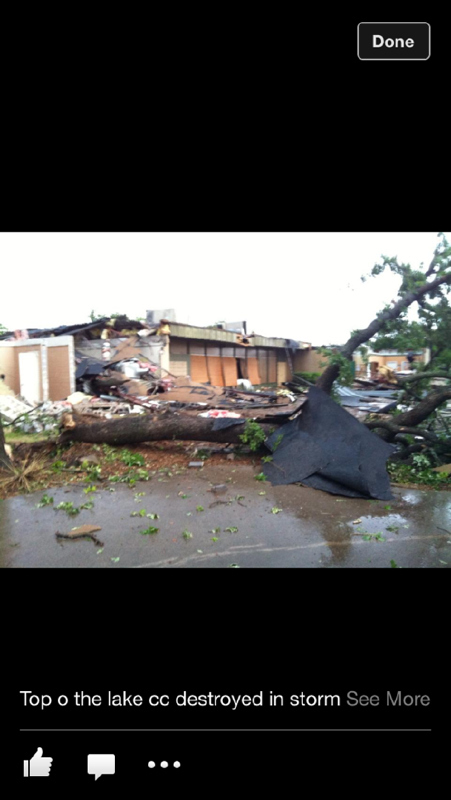 More than 250 people were evacuated from Rancho Brazos, in the Fort Worth area.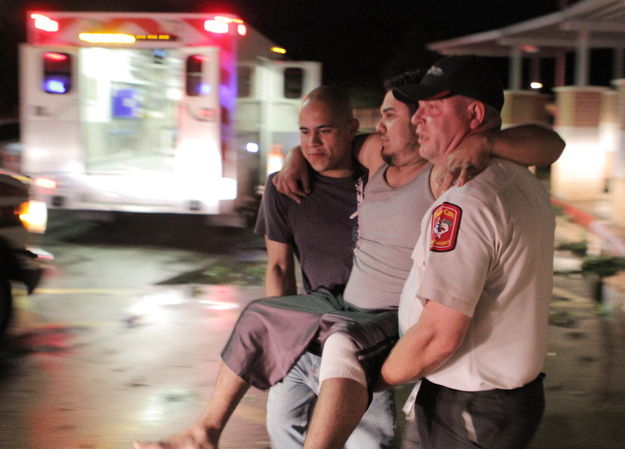 As of this morning, seven people from the Rancho Brazos community are still missing.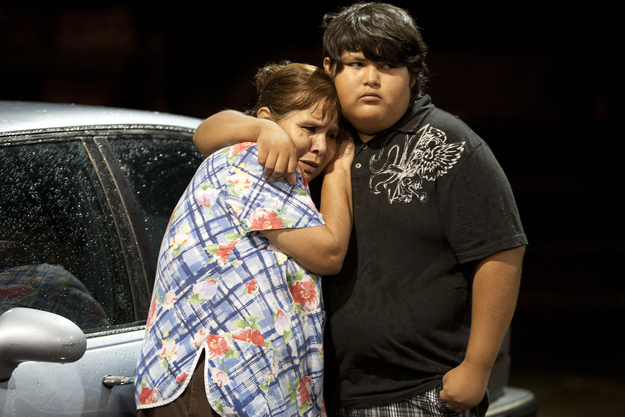 The destruction in Cleburne was extensive.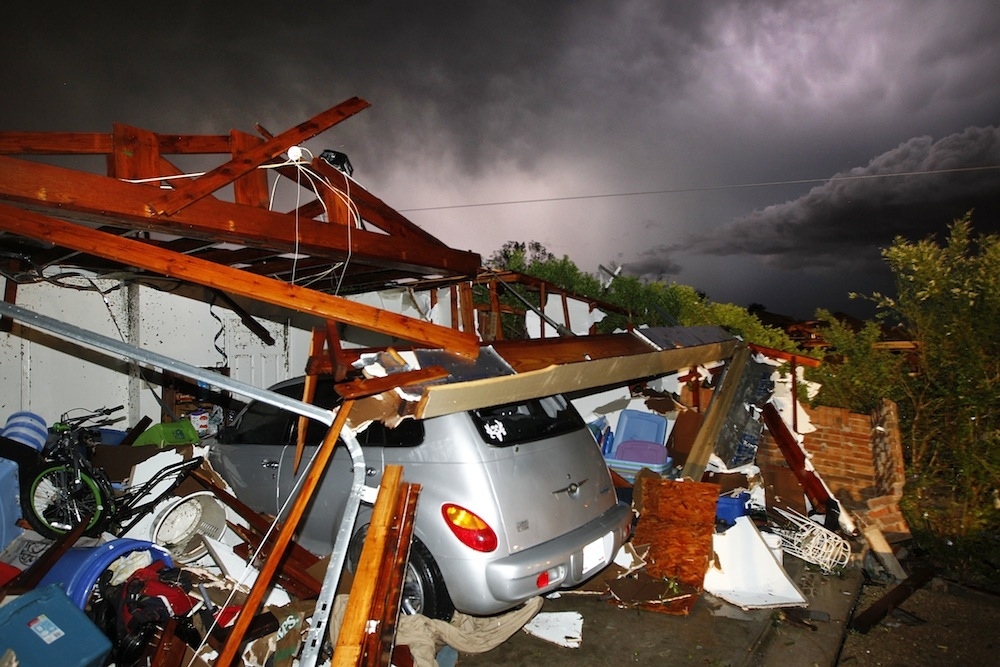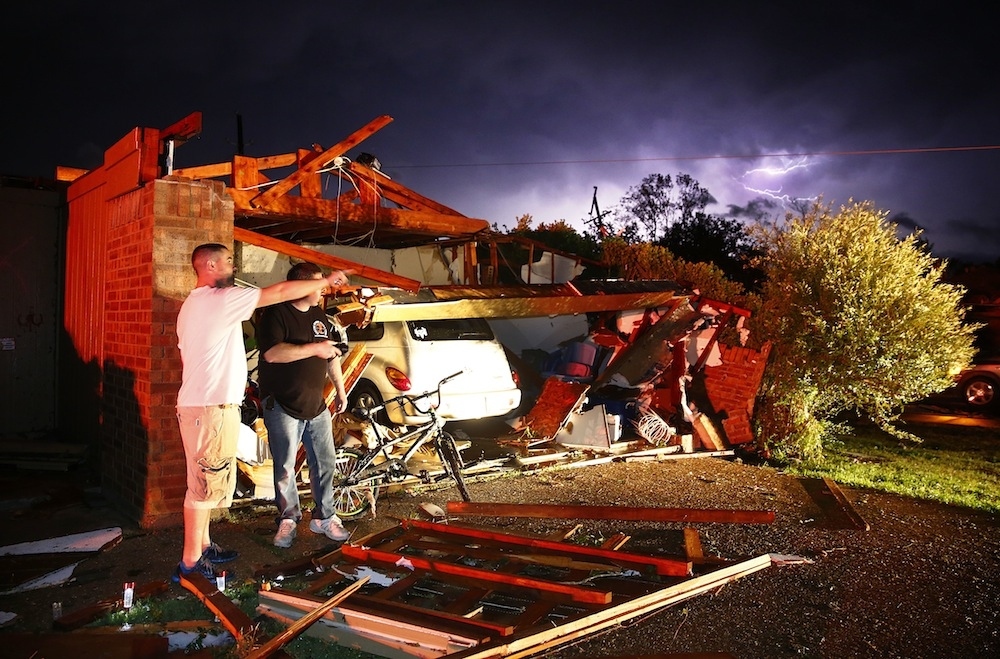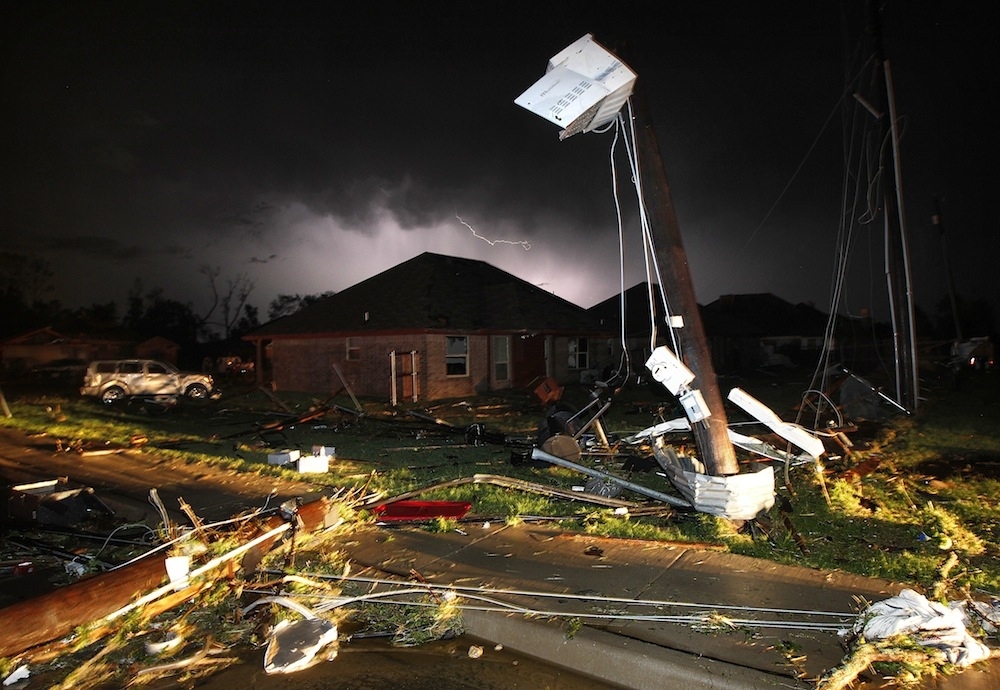 As the sun rose, the full extent of the damage in Cleburne was revealed, including this trailer blown into a house.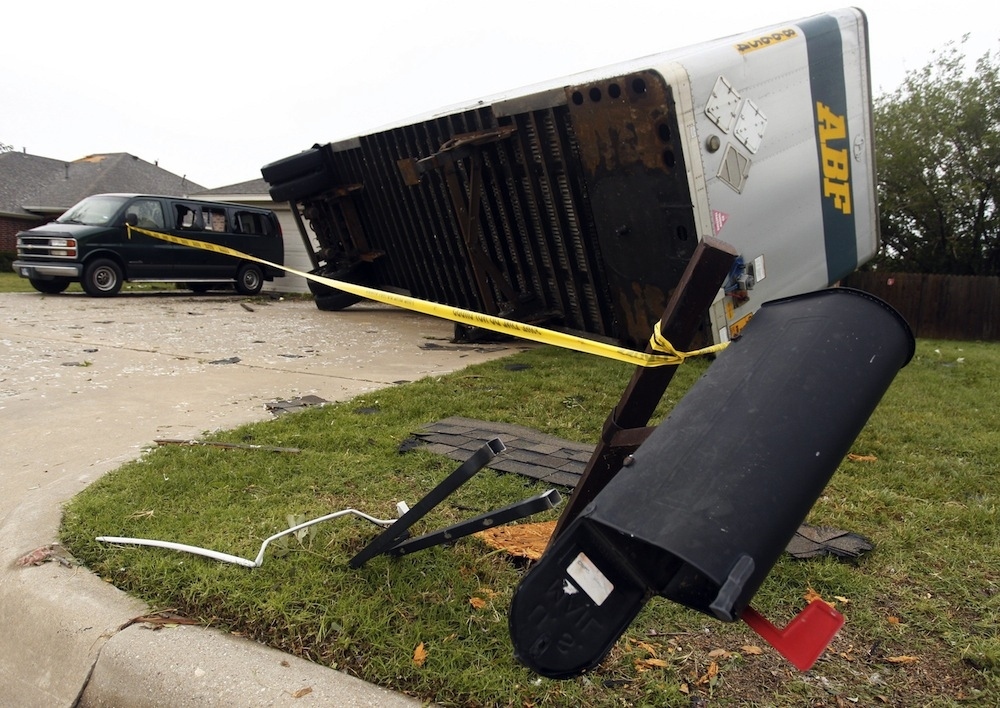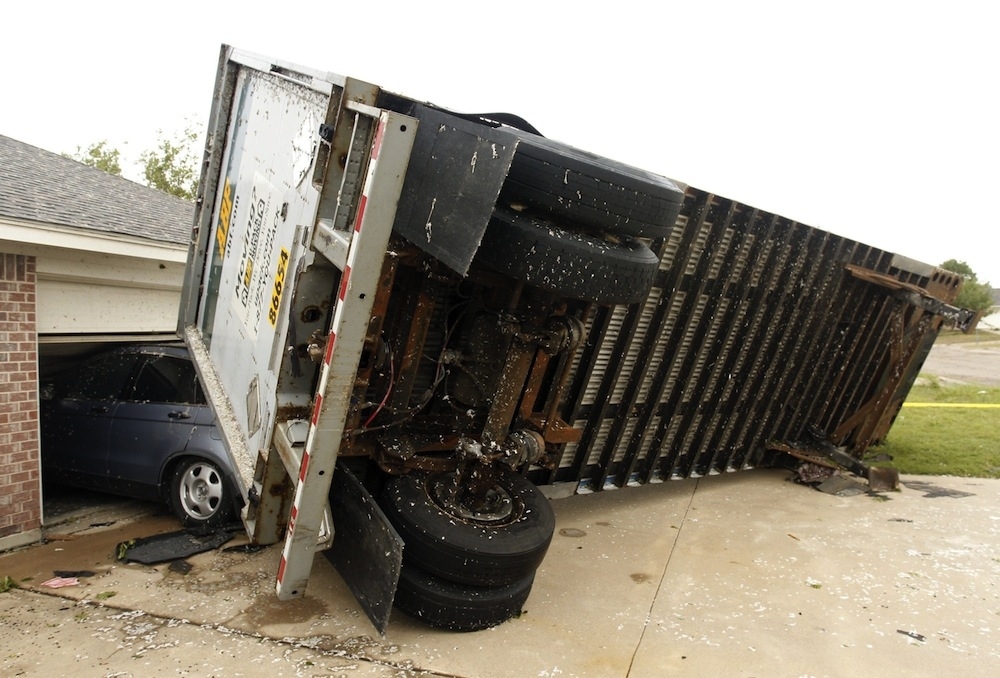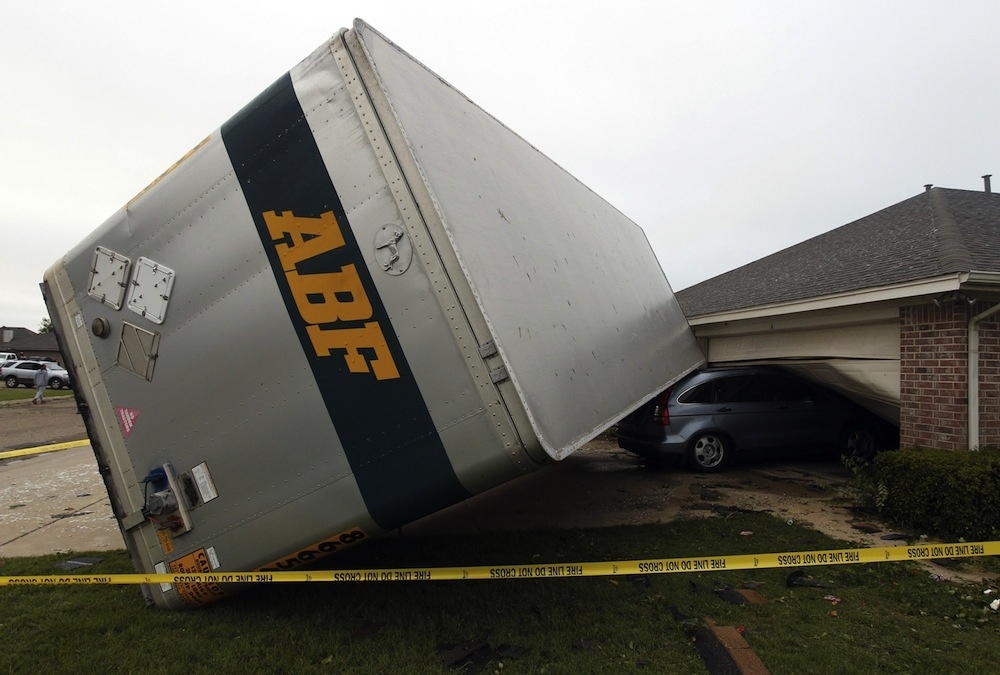 At least six people are dead, dozens are injured, and hundreds are homeless. The Red Cross is in the area providing assistance. Donations can be made here.