Shocking Video Surfaces Of Riot Police Slamming Into An Unsuspecting University Of Arizona Student
Questions about the Tucson Police Department's handling of unruly crowds at the University Of Arizona.
Students took to the streets following their basketball team's loss to the University of Wisconsin in the NCAA Tournament. In the video, the female student is hit by an officer and begins to scream.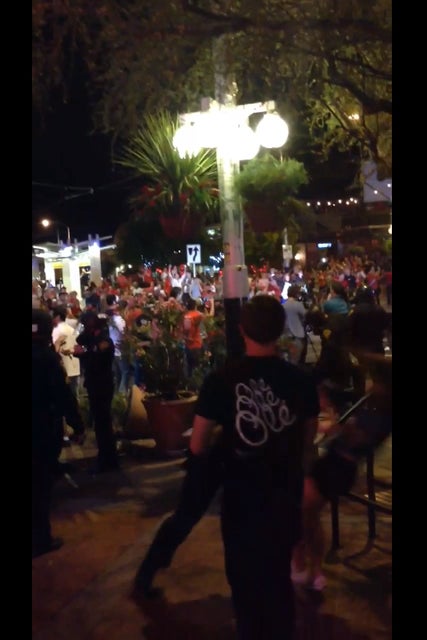 The university's newspaper, The Daily Wildcat, livetweeted the Tucson Police Department's attempt to break up the crowds.
Students began throwing beer bottles and firecrackers at the police as they moved in on the crowd of students.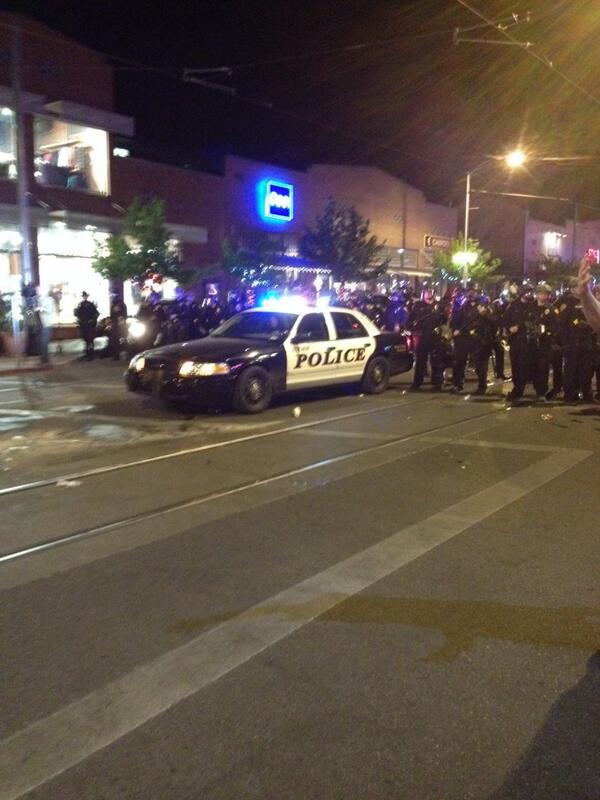 By the end of the night 15 misdemeanor arrests were made, and 14 of those individuals were cited and released.
More than a dozen people were charged with offenses including unlawful assembly, resisting arrest, and disorderly conduct.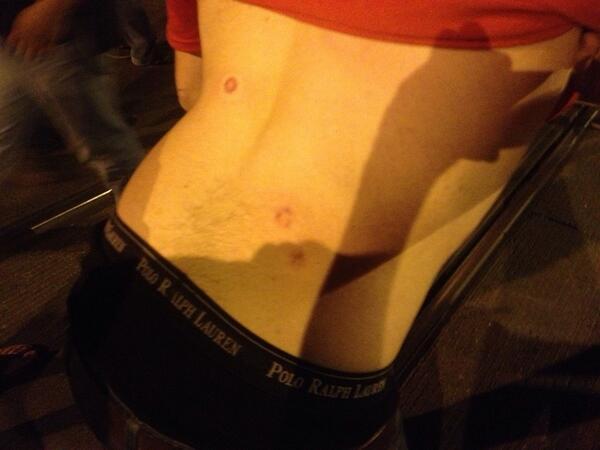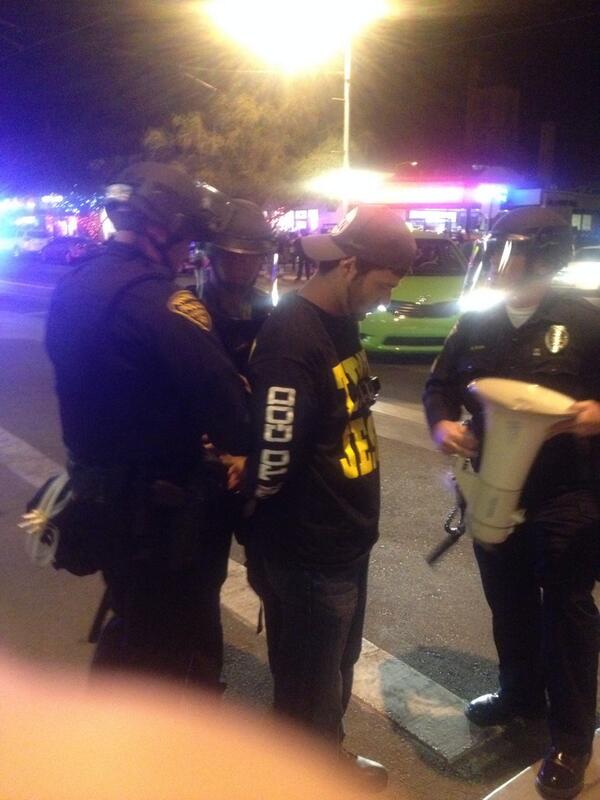 According to Deadspin, students are planning on filing lawsuits against the Tucson Police Department over the amount of force used.