Shocking And Graphic Footage Of Police Shooting Dog Goes Viral
Warning: This post is NSFW.
In the video, Rosby is seen taking taking video of officers walking up the sidewalk. They then walk toward him and arrest him, and proceed fire their weapons on his dog.
[3:09] - As Rosby is arrested, his dog becomes agitated and leaps out of the window of his vehicle, running toward the police officers.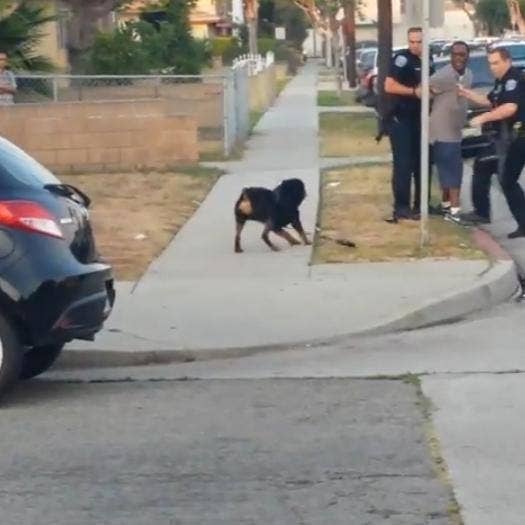 [3:23] - An officer fires his weapon four times at the rottweiler.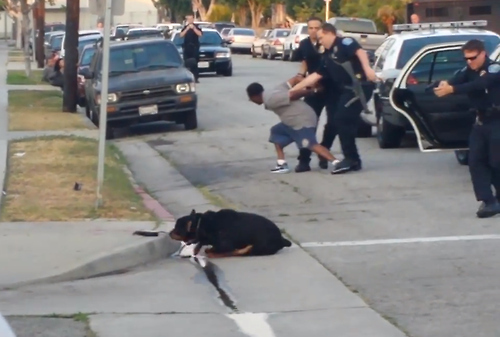 The videos were posted to Reddit Monday night where they quickly gained views. The influx of attention forced moderators to shut down comments to prevent "witch-hunting."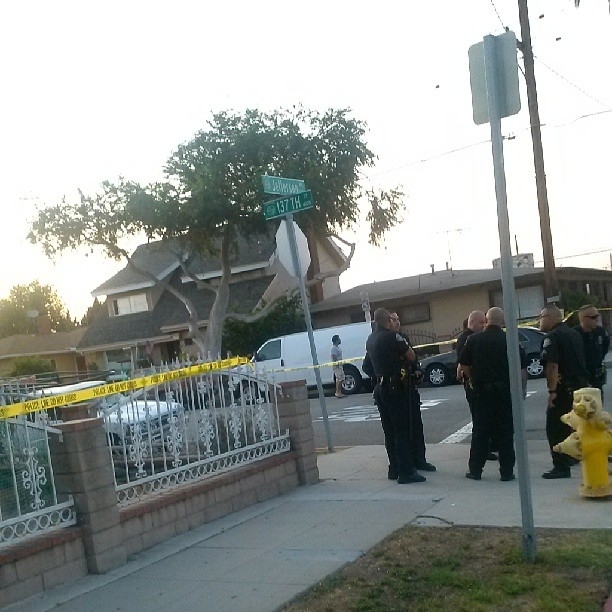 The Hawthorne Police Department issued a press release Monday night about the video, clarifying that Rosby was arrested for his vehicle's loud sound system.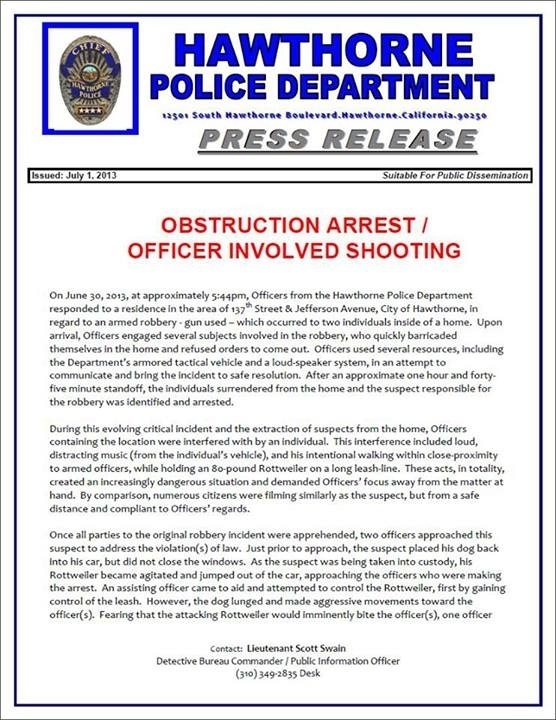 The report stated that the rottweiler was shot after one officer feared "that the attacking Rottweiler would imminently bite the officer(s)..."
Several small Facebook groups protesting the shooting have popped up in the last 24 hours.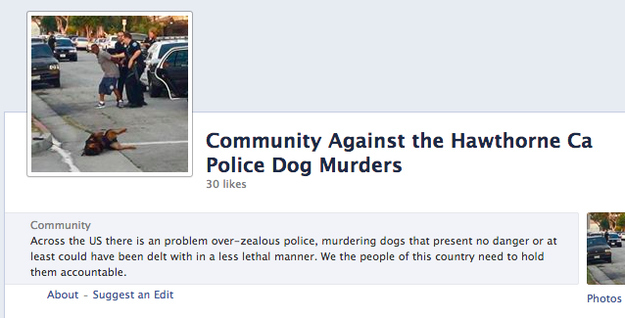 The Hawthorne Police Department's Facebook page was besieged with hateful comments overnight.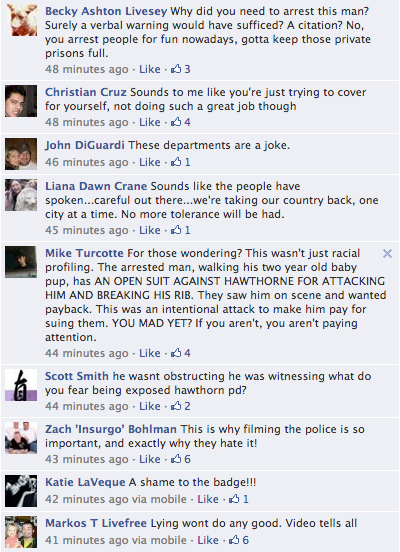 So much so that the Hawthorne PD issued a second statement regarding the video.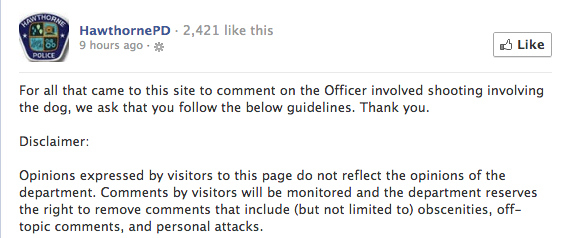 Though that has yet to deter the torrent of angry users discovering the video.
As of Tuesday morning, the Hawthorne Police Department's website is down, possibly due to an influx of traffic.