Suspect In N.J. Mall Shooting Has Been Found Dead
Police responded to reports of an active shooter inside a New Jersey mall on Monday night. After an extensive search, the suspect has been found dead. The mall was evacuated and no injuries have been reported.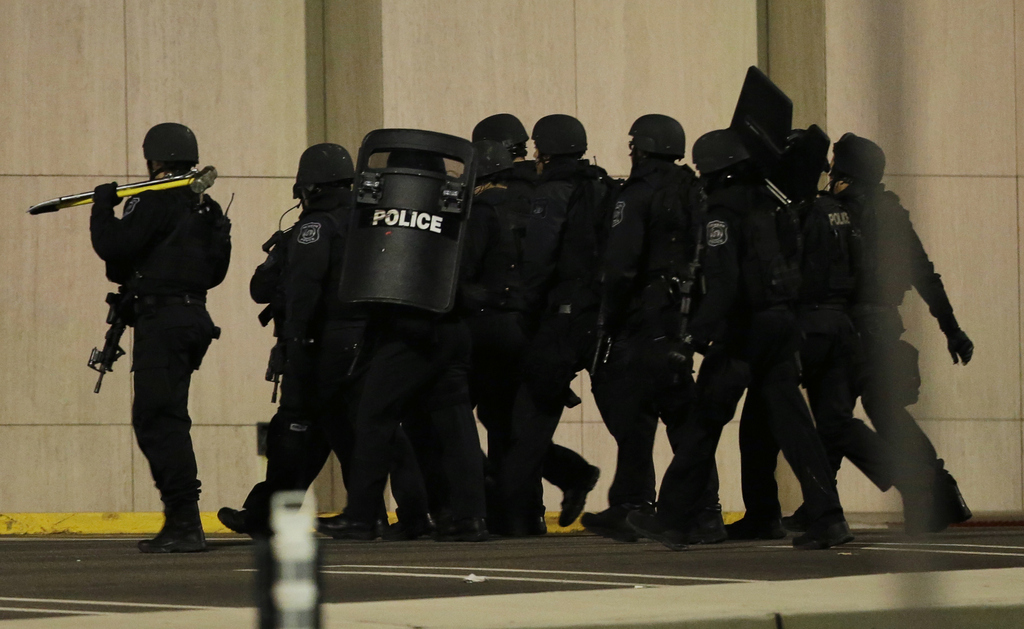 Update — 5 a.m. ET Tuesday: The suspected gunman has been found dead.
The suspected gunman involved in the shooting at Garden State Plaza Mall in Paramus, N.J., has been found dead, according to reports.
Law enforcement sources said the suspect — 20-year-old Richard Shoop of Teaneck, N.J. — was found dead in the mall basement early Tuesday morning, apparently killed by a self-inflicted gunshot wound.
"There was no one that was injured in this incident, there was no individual that was struck by anything other than Mr. Shoop taking his own life with the weapon that he used to do the firing inside the mall," Bergen County Prosecutor John Molinelli said.
The incident was described by police as a "nightmare scenario that didn't become a nightmare" and that they were "ready for incident," he said.
Molinelli said the weapon was a .22-caliber assault-style rifle, legally owned by Shoop's brother. Shoop had taken it without permission, he said.
Paramus Mayor Richard LaBarbiera had said in a press conference Monday night there were no injuries inside the Garden State Plaza Mall after several gunshots reportedly were fired. Only one shell casing has been found by law enforcement and officials are searching for the gunman.
Police responded to the mall following reports that a man dressed in black and wearing a motorcycle helmet entered the mall around 9:19 p.m. and opened fire, Paramus Police Chief Ehrengerg said.
The shopping center will remain closed on Tuesday, management said.
The mall is located about 15 miles northwest of Manhattan and is home to some 300 stores.
Witnesses posted photos and videos from the scene:
According to shoppers in the mall who were frantically posting on social media, the shots were heard just before 9:30 p.m.

There were several different physical details about the shooter described by eyewitnesses.
But many have said that his face was covered as he walked through the mall shooting a large firearm.


Police issued a statement on the situation.