On Tuesday night, Eagles of Death Metal returned to Paris to play their first concert in the French capital since November's shootings. The band were playing at the Bataclan when jihadi gunmen stormed the crowd, killing 90 people.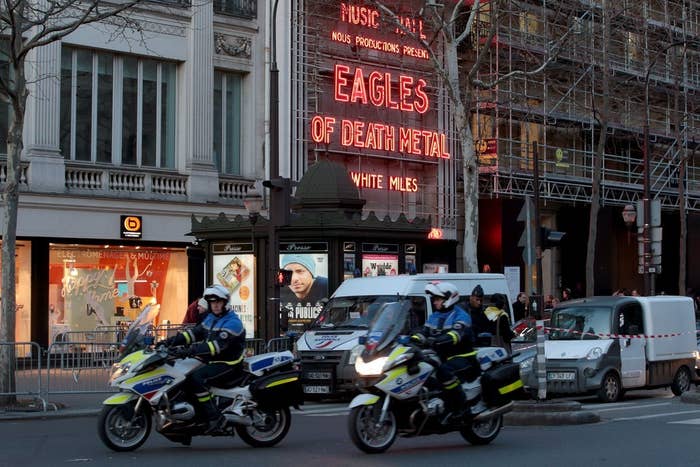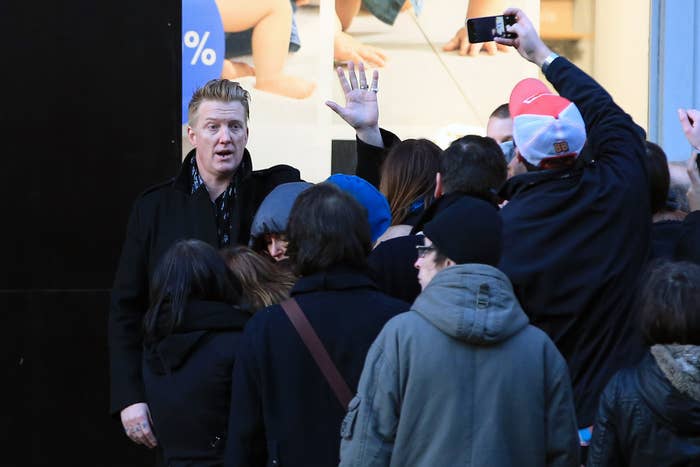 Frontman Jesse Hughes has said previously that band had a "sacred duty" to return to Paris. "I feel we were chosen by circumstances for better or for worse," Hughes told reporters. "I take it as a responsibility I'm charged by God to fulfill."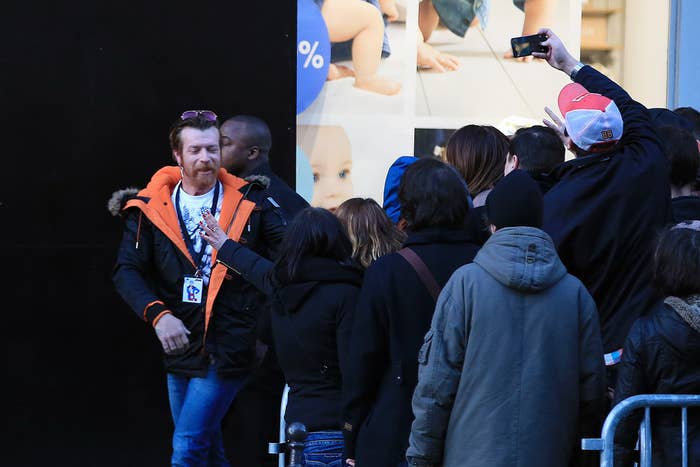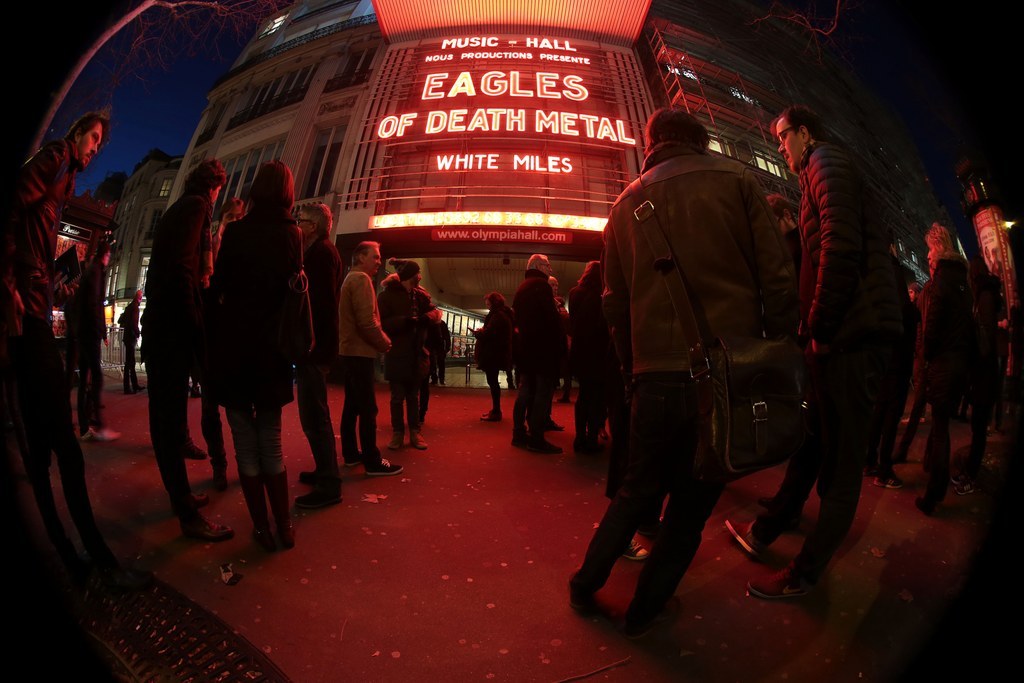 The band's show at L'Olympia on Tuesday night was a chance for the band to finally finish the set that was interrupted by violence in November.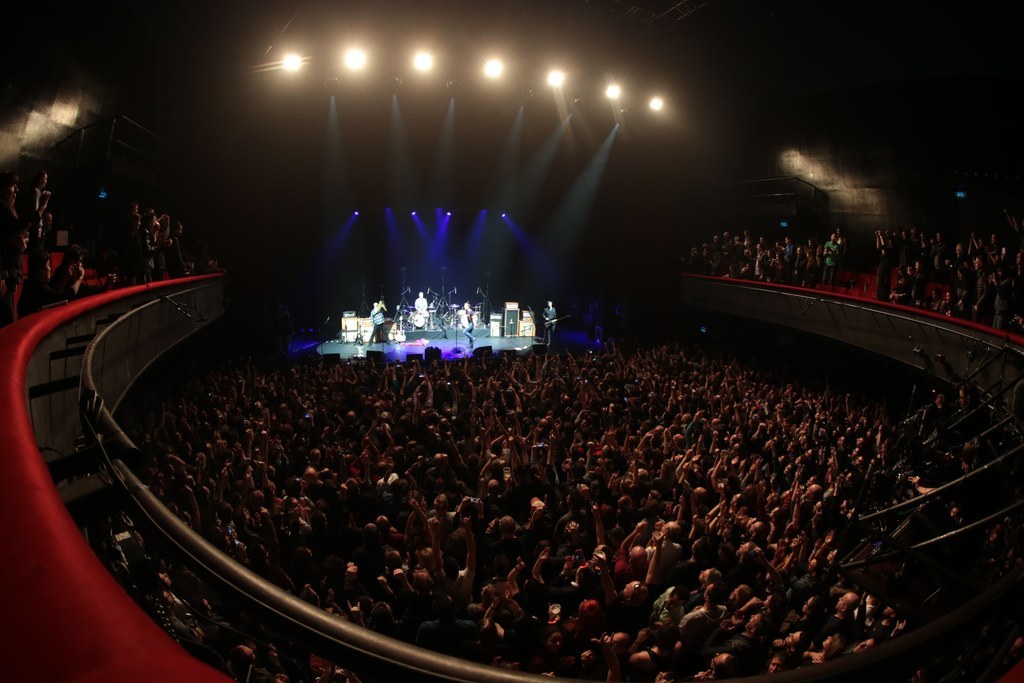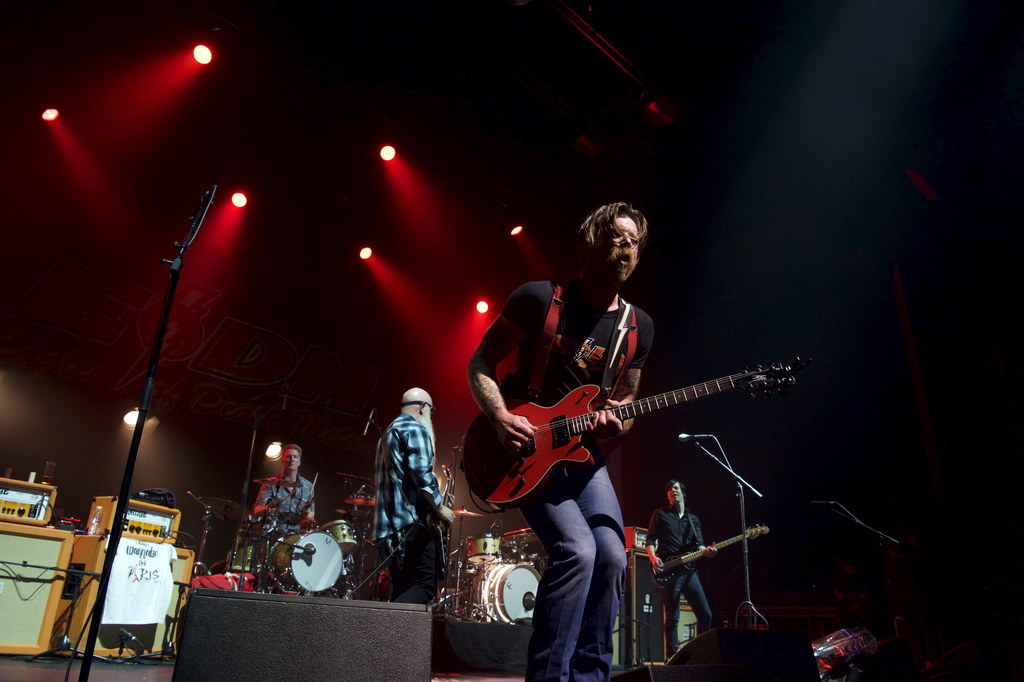 "Bonsoir, Paris, we're ready for this," Hughes shouted into the crowd as the band took the stage. "You're stuck with me, I'm Parisian now."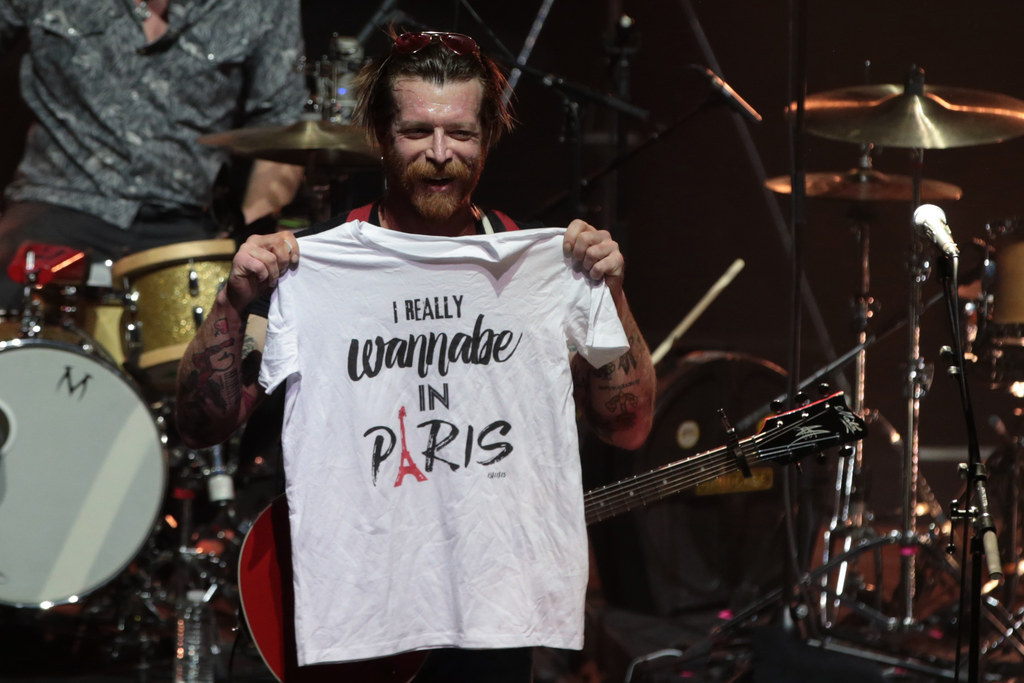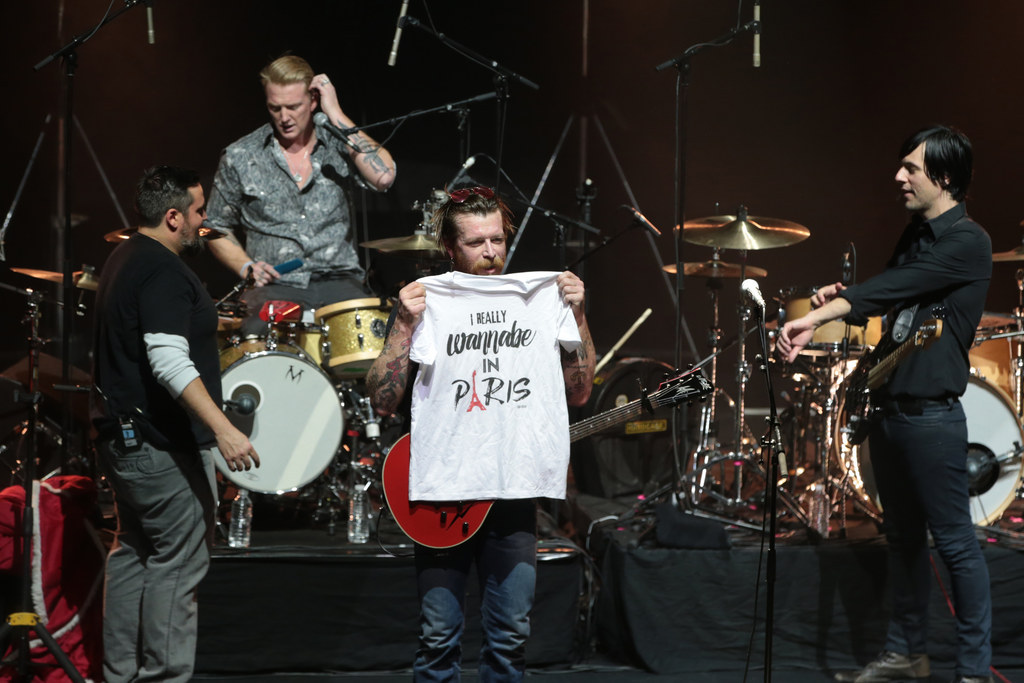 The energy inside the club was a mix of nervousness and excitement, according to the Associated Press. Armed guards were stationed at all of the venue's entrances, making concertgoers go through three bag checks and a body search.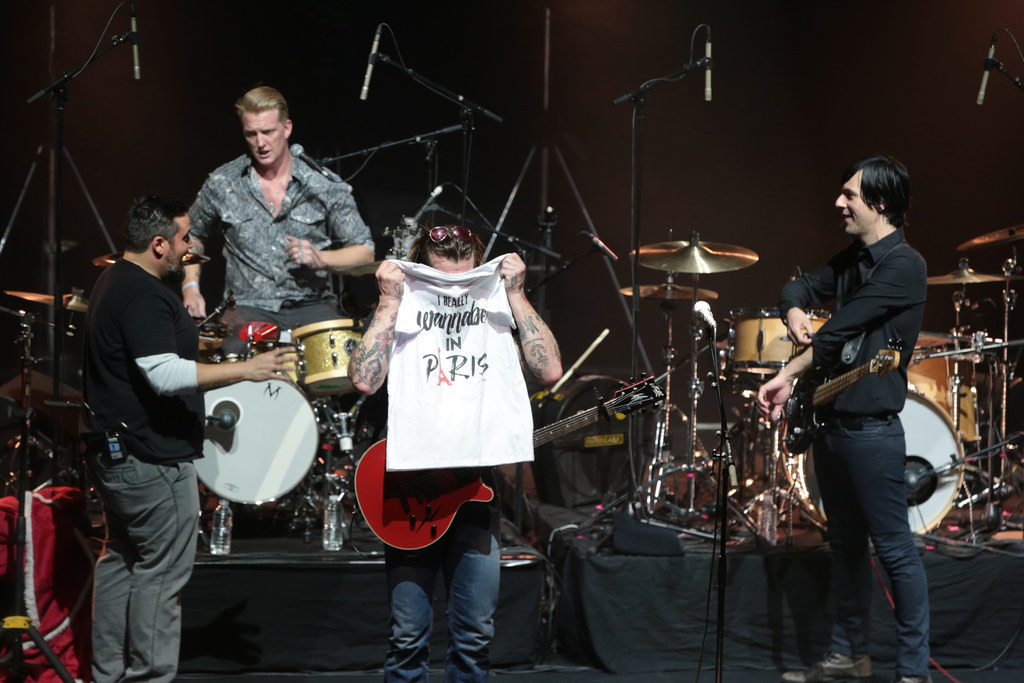 Hughes made headlines before Tuesday's show, saying in an interview with French media, "Until nobody has guns, everybody has to have them."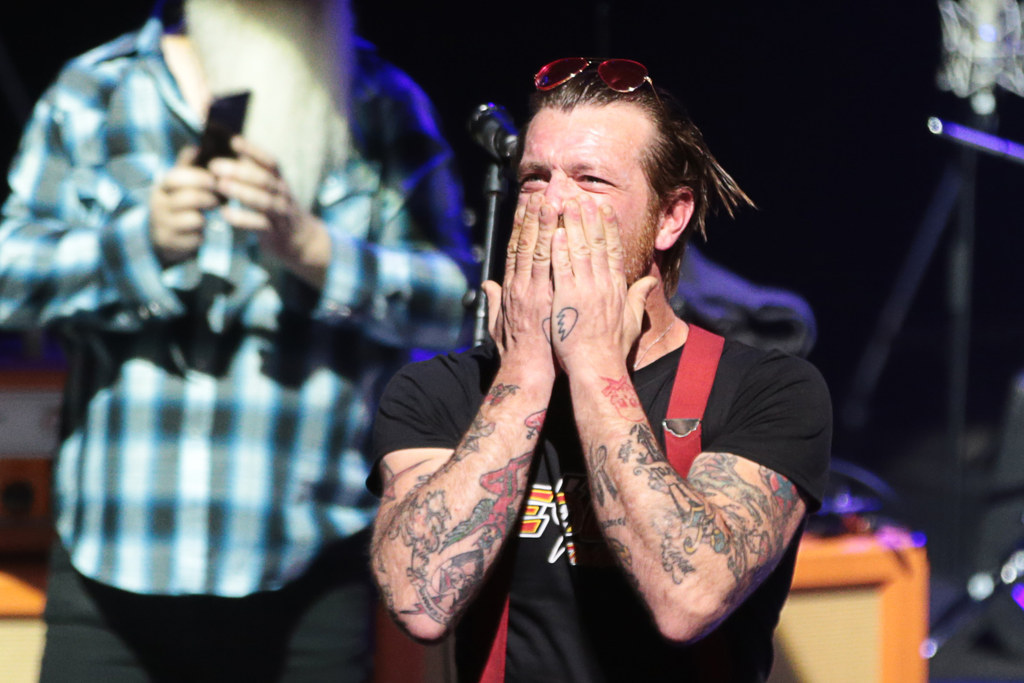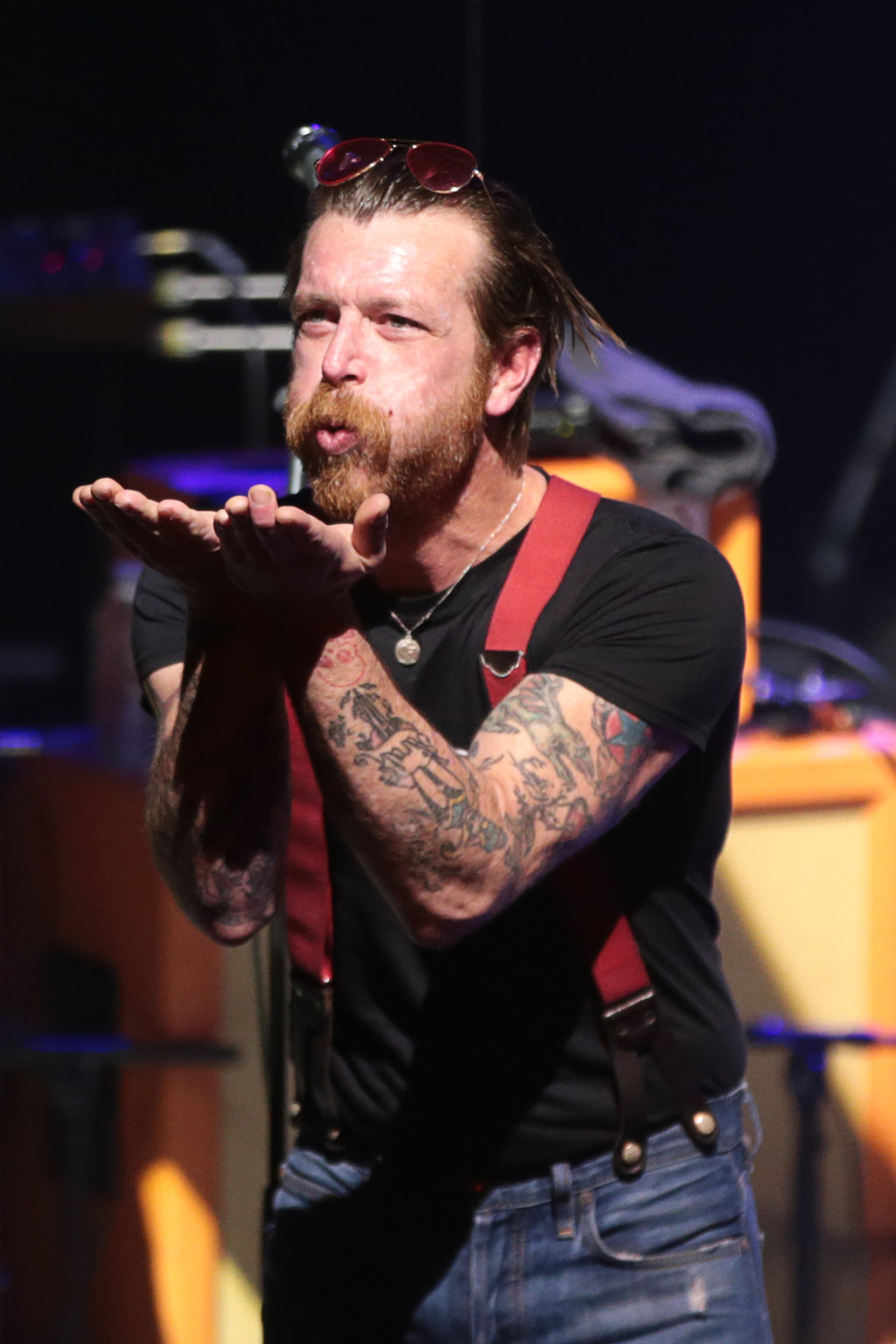 "One of the most special shows — and days — of our lives," the band wrote on their Facebook page after the show.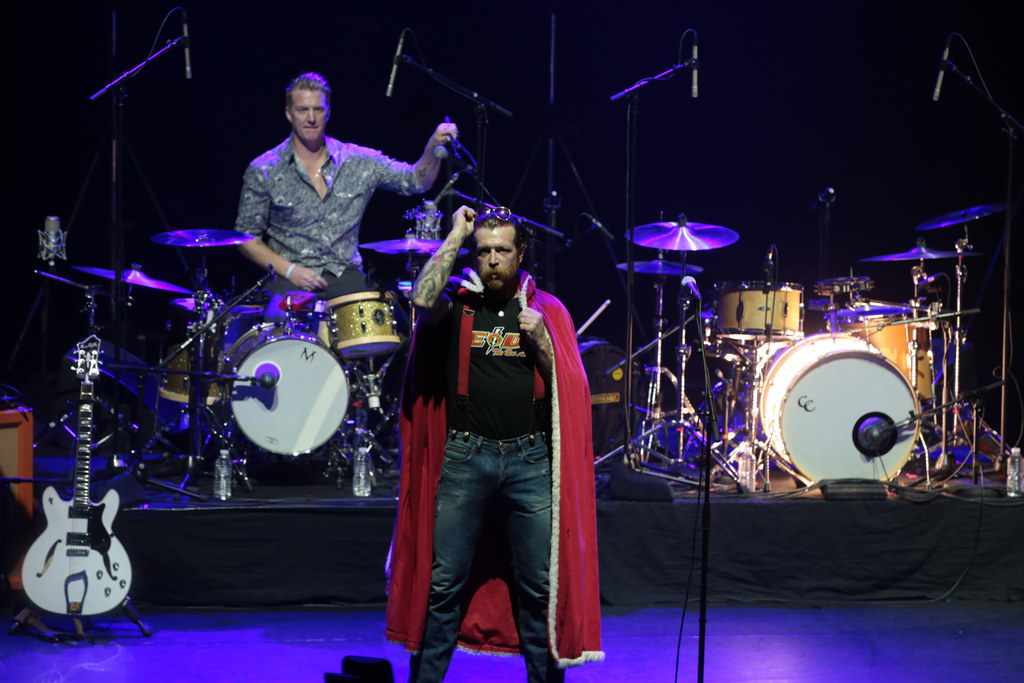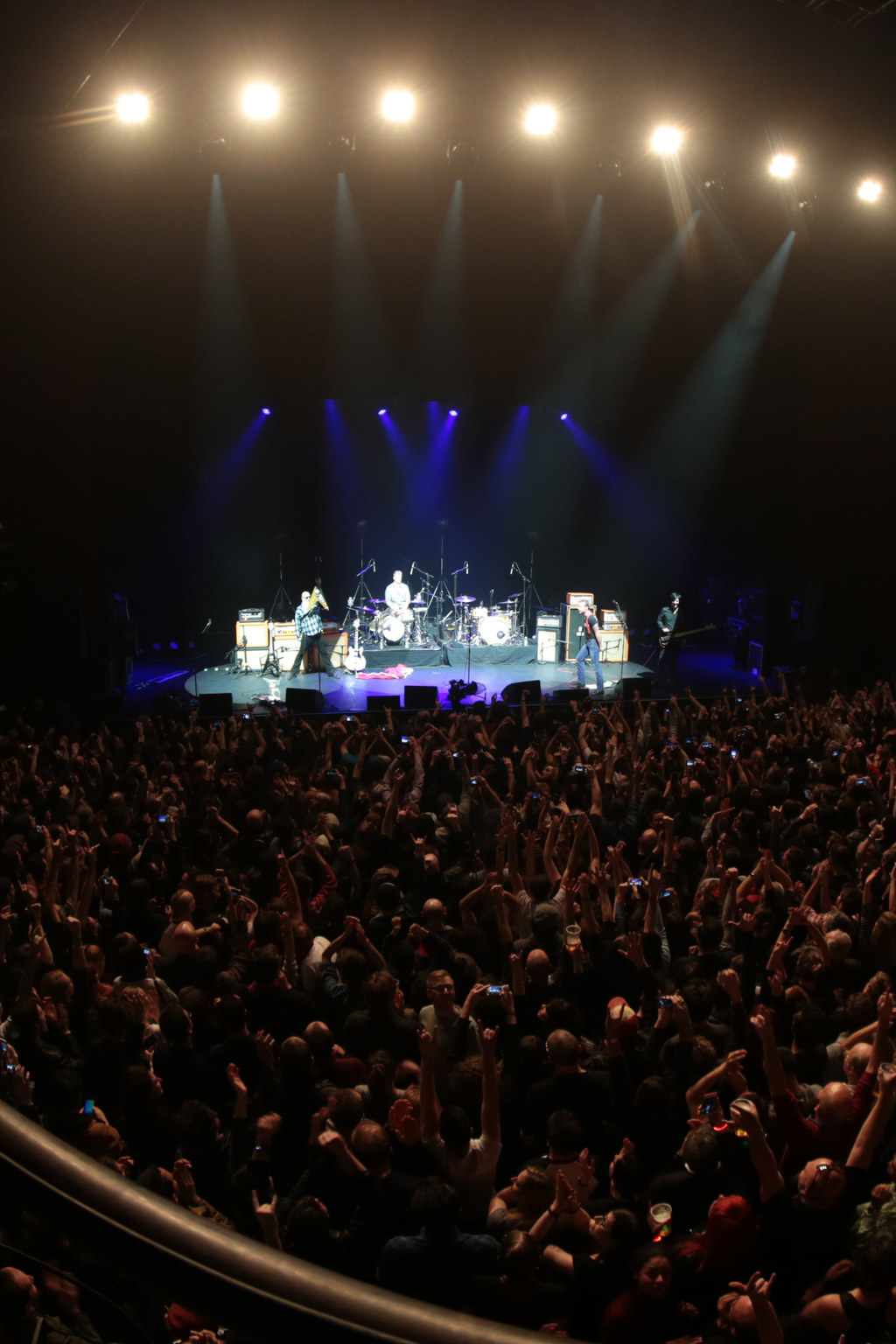 During the band's performance Hughes broke down in tears and at one point ran to a Bataclan survivor in a wheelchair in the balcony seats and held their hand.