Porn Star Arrested For Exposing Herself At Catholic High School To Get Back At "Bullies"
She also did something really gross with a crucifix while she was there. Obviously, this story is NSFW.
This is 19-year-old Valerie Dodds, aka Val Midwest, who visited St. Pius X High School in Lincoln, Nebraska to "get back" at Pius students who were saying mean things about her pornographic website.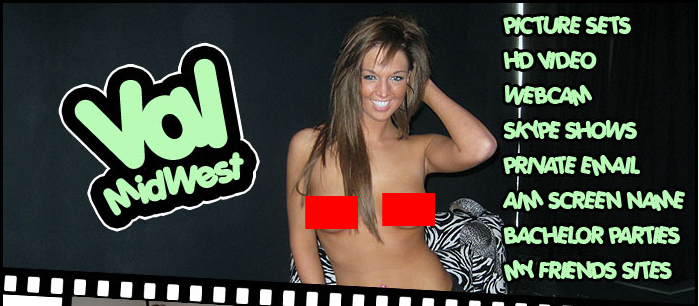 Dodds visited the school to "show them that [she is] here to stay," which meant exposing herself on school grounds.
She wrote about the incident on her website (NSFW), saying this was a chance to express herself:
BIG NEWS! Just in and hot off the press! ValMidwest was ARRESTED for public nudity and trespassing today in Lincoln, NE for one of her recent updates on her site. She posed nude at her old high school Pius X, the big catholic school here in Lincoln. The school tried to attack her when they first found out she was doing a nude website. Current students, ex students and even faculty did this to her. She decided to show them she was here to stay and she wouldn't let them bully her. This was weeks ago and now all of the sudden the police arrest her--come on, really? The pictures and video were done at night when no one was around!
While Dodds was visiting the school, she claims that she pleasured herself with sex toys, a crucifix, and "every part of the school [she] could get into."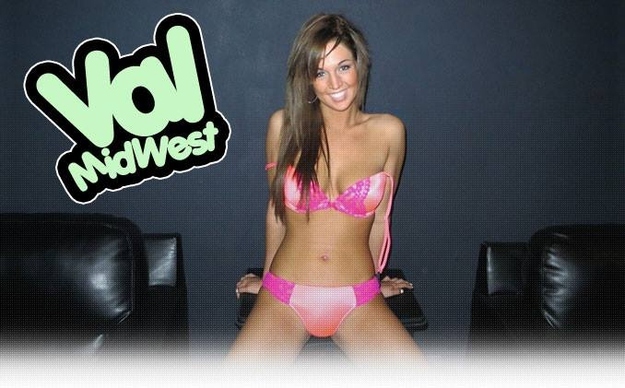 Dodds then went back a second time in pasties and underwear and stood on the sidewalk across from the school holding up what appears to be her citation for trespassing and public nudity.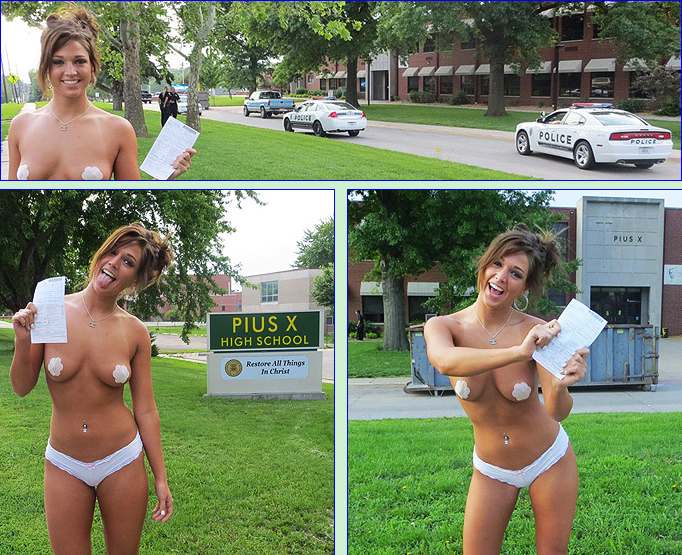 And then again, she took to her website to write about the experience:
People just can't take a joke these days but they sure have no problem talking shit all the time to Val, even though they are "gods people" lol. Then she went tonight and shot these most recent pics and who comes pulling up? 3 cop cars and 6 cops! Good ol' LPD ha ha. It's only one girl but they need 6 cops! But this time she had her pasties and panties on and was on the public sidewalk so she wasn't breaking the law and they had to leave. I am sure this won't be the last you hear about this! Only in Lincoln or make-believe movies does stuff like this really happen lol. The video clip is a little long so it might take a minute to load but you don't want to miss it and you for sure don't want to miss the really crazy stuff in the members area...
Since the arrest and citation, Dodds seems to be enjoying her newfound fame.
She even changed her Facebook timeline cover to a photo of her posing in front of police officers.