Police Motorcade Helps 87-Year-Old Woman Complete Fun Run For Cancer
Where'd these damn onions come from?
Last week, 87-year-old Lena Mae Beasley ran in a Fun Run For Cancer in honor of her son who is currently battling cancer.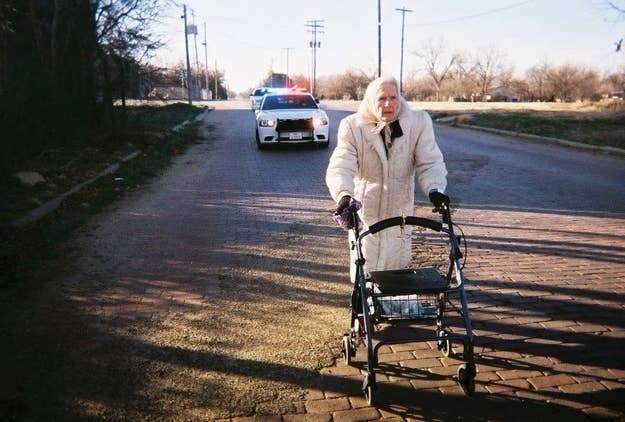 According to CBS 7 in West Texas, Lena Mae Beasley is an 87-year-old who suffers from dementia. Her age and condition, however, didn't get in the way of Lena wanting to run in Olney, Texas' Fun Run For Cancer last week.
The Fun Run was on the date of her late husband's birthday and her son Jimmy is currently battling cancer.
So Lena left her nursing home. Grabbed her walker, put on an overcoat, and with a police motorcade and her doctor in a golf cart, Lena participated in the Fun Run. Lena's neice Linda Harrison told CBS 7:
"It was her determination because he was able to walk again... That she was determined to do this relay for life…that's the kind of person she is. If she's 87 and she could do that, then by golly I ought to be doing more than I'm doing."