Over the weekend, Connie Glynn, a London-based YouTuber, took a video of her friend Kelsey Ellison SLAYING IT as Hermione at MCM London Comic Con.
Ellison, also a London-based YouTuber, told BuzzFeed News that she's shocked by how viral the video has gone.
It's actually hard to tell exactly how many times the video's been viewed because people keep downloading it and reposting it.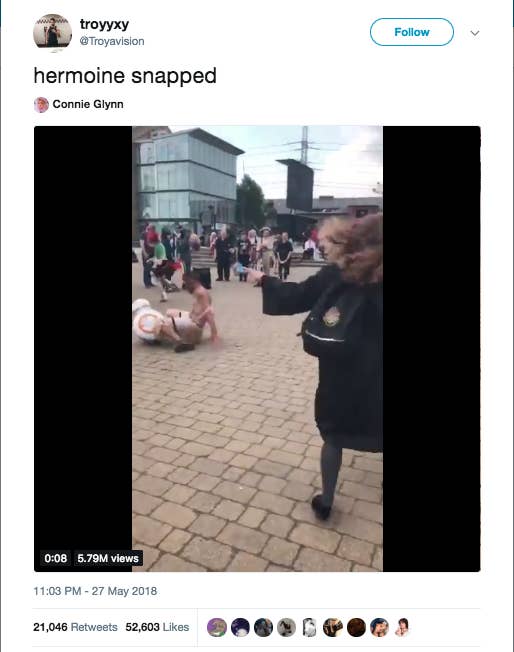 "It was just a bunch of people having fun. They usually play music on the outside stage," she said. "And you can guarantee people will start dancing!"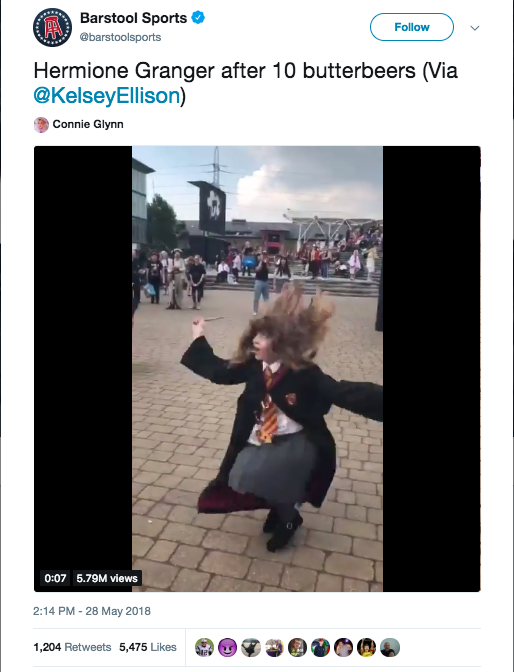 "Some of the Harry Potter-related quotes people have come up with are hilarious," she said.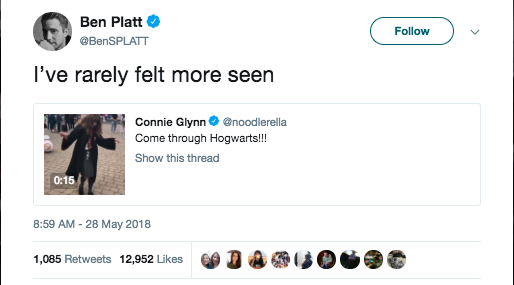 "I couldn't stop laughing at the one that said 'when your man's been messin around with a different girl but ends up saying your name on his hospital bed after almost dying of poison,'" she said.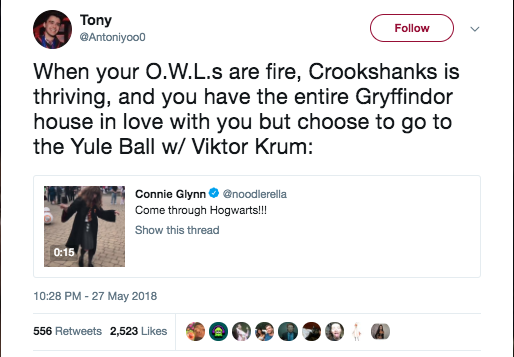 Ellison she does have some formal dance training, but all the moves you see in the video are just her freestyling.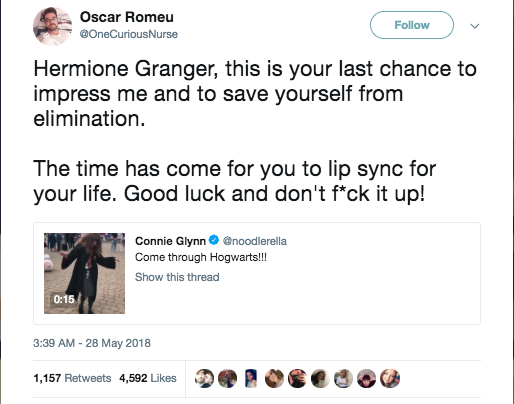 Yaaass, Hermione, fuck it up!
Ellison said one of her favorite reactions so far is this video of her dancing set to "Aura" by Lady Gaga.
One troubling question remains, however: What is THIS MAN DOING TO BB-8?
Ellison told BuzzFeed News that she wasn't totally sure what was going on either...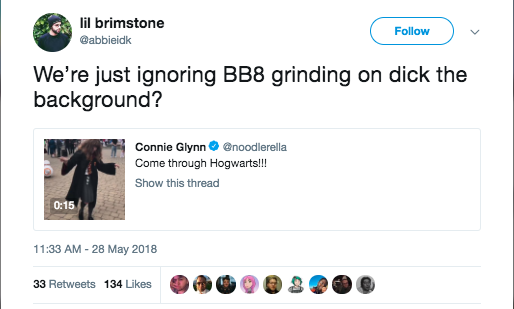 "We had no idea what was happening to poor BB-8 at the time," she said.