Dame Angela Lansbury came under fire on Tuesday following her remarks in a Radio Times interview on the recent string of allegations of sexual harassment and sexual assault in Hollywood.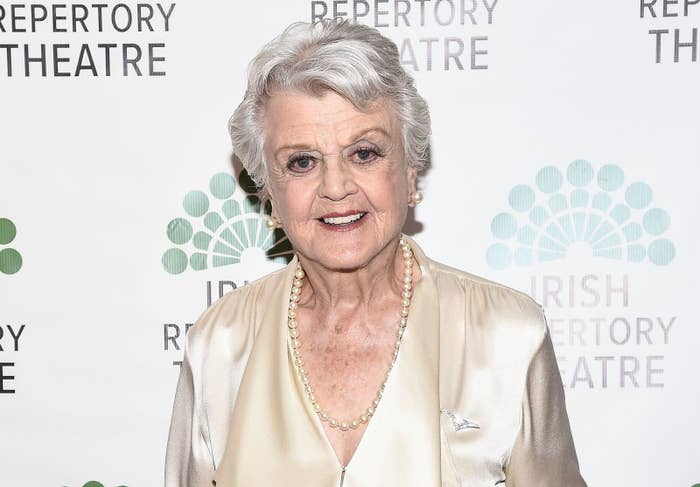 Lansbury, who has earned several Oscar nominations, including one for her role in the 1944 film Gaslight, is known more recently for voicing the character of Mrs. Potts in Disney's Beauty and the Beast and playing amateur detective Jessica Fletcher in Murder She Wrote.
Lansbury's comments went viral, and as soon as her name showed up on Twitter's sidebar some people worried the legendary actor had died. But then that concern turned to frustration over her remarks about victims of sexual harassment and assault.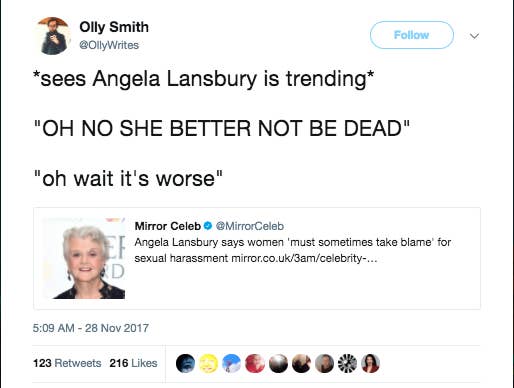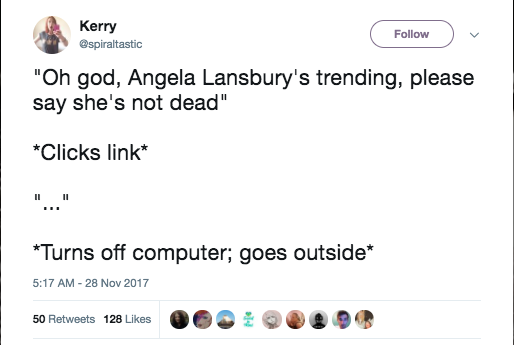 People also pointed out how Lansbury's comments seemed to go against the empowering tone of her previous work.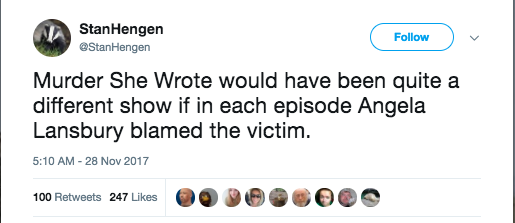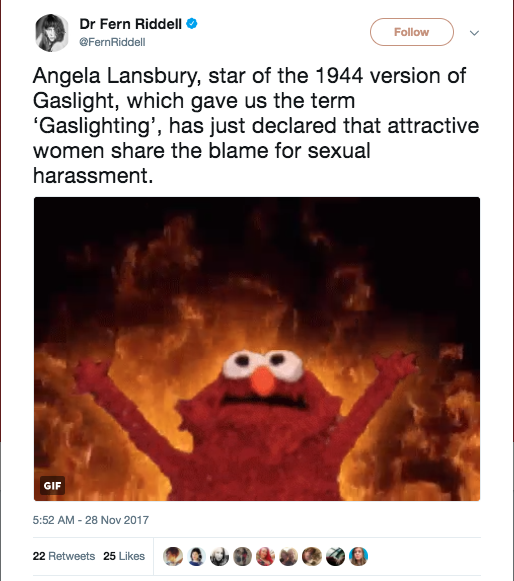 But for the most part, people were just super disappointed.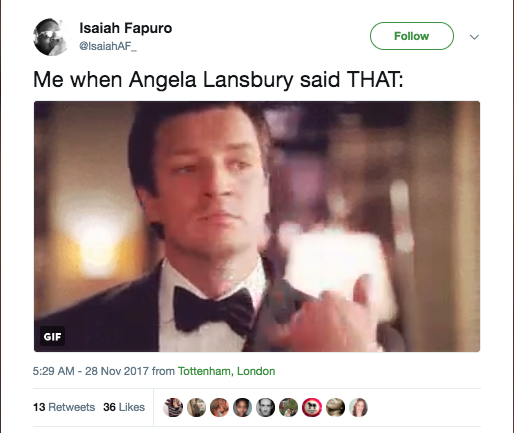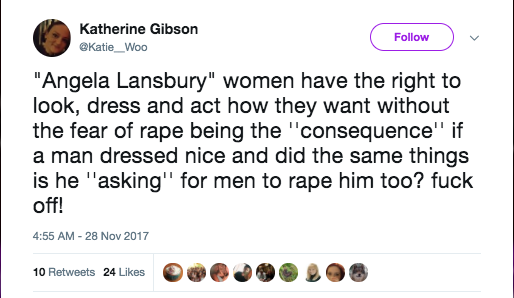 BuzzFeed News has reached out to a representative for Lansbury for comment.