People Are Loving These Photos From A Party Where Every Guest Has To Do A 3-Minute PowerPoint Presentation
"Should you go over three minutes, you will be asked to finish your drink, and then resume giving your presentation."
A software engineer from Seattle named Michal, who goes by @Miexriir on Twitter, posted these hilarious photos over the weekend.
Michal, who wished to be identified only by her first name for privacy reasons, told BuzzFeed News that the PowerPoint presentation party was set up by her friend Clarisse.
Every guest had to give a three-minute presentation about something they're passionate about. Michal picked Shadow the Hedgehog and won.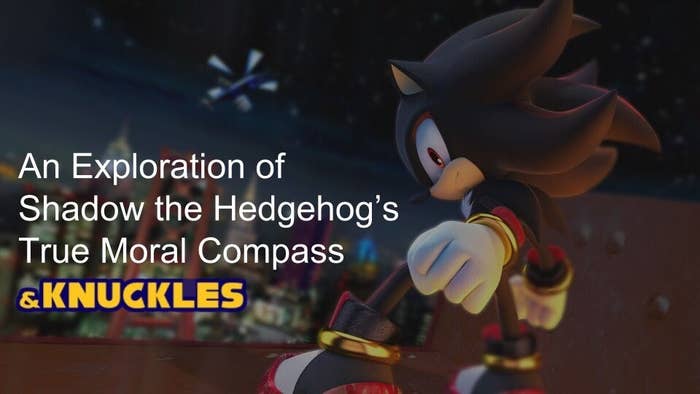 Michal's tweet about her presentation went super viral. It's been retweeted over 25,000 times.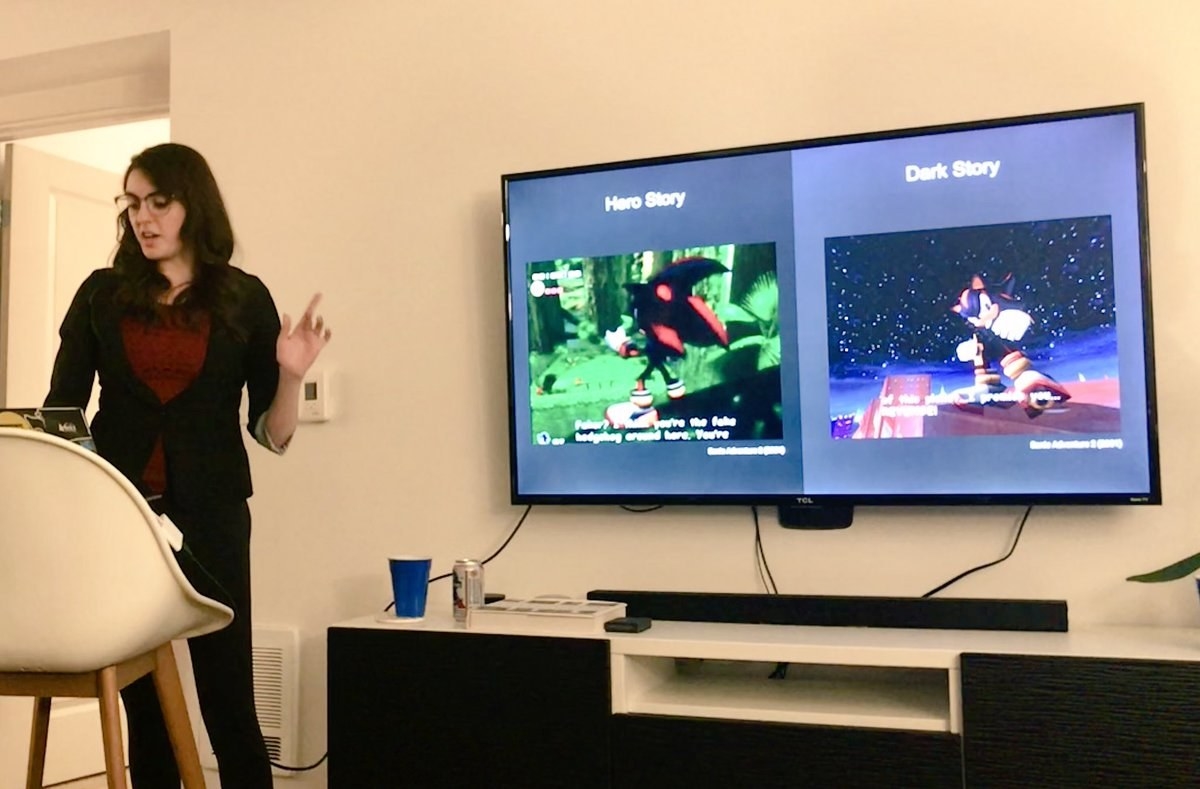 "Most of the online response has been excitement about the concept of this kind of party," Michal said.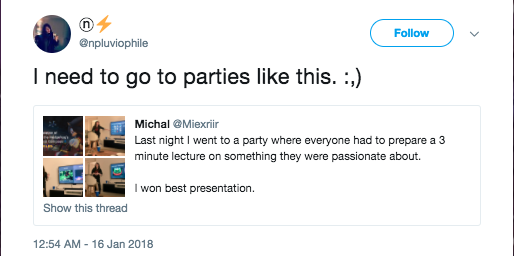 UPDATE
This post has been updated with more information about the origins of the powerpoint presentation party idea.