At least 49 people were killed after Omar Mir Seddique Mateen opened fire on a gay nightclub in Orlando, Florida, around 2 a.m. Sunday morning. At least 53 wounded people were taken to hospitals, including one injured police officer.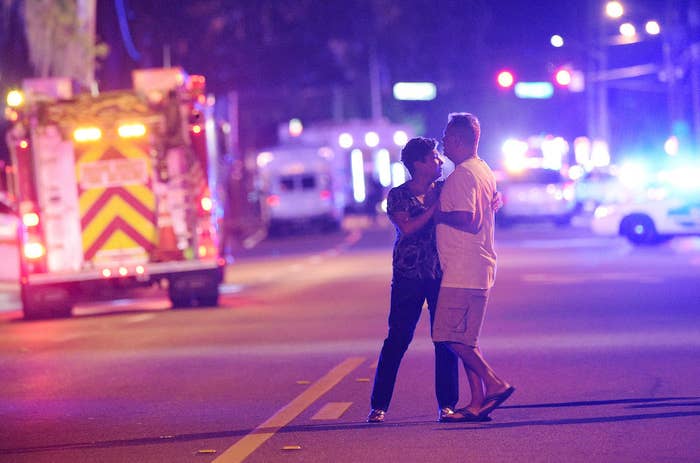 Investigators talking to CNN and Scott Pelley reporting live on CBS described a horrific scene inside the Pulse nightclub.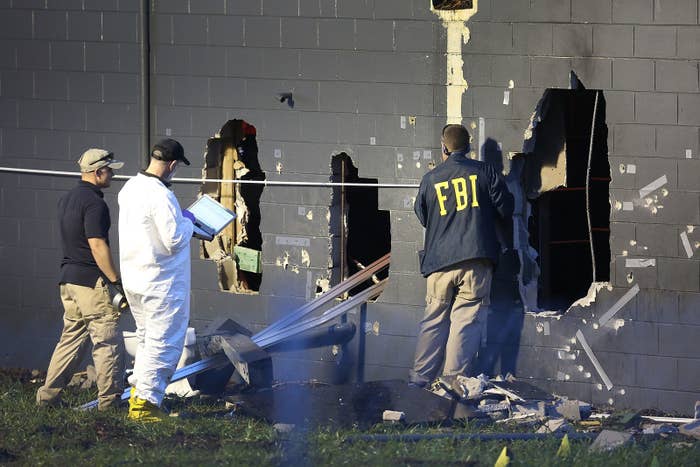 After the shooting had stopped and the music had been turned off, the sounds of victims' phones rang in their pockets as loved ones tried to reach them.
The detail was shared by Editor-in-Chief of Reported.ly Andy Carvin on his personal Facebook page, where it has been shared thousands of times. It's at 35,000 shares as of Monday morning.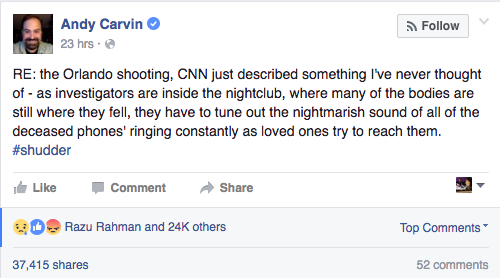 The status, capturing a detail many have never considered about the aftermath of a mass shooting, was screenshot and viewed another half a million times on Imgur.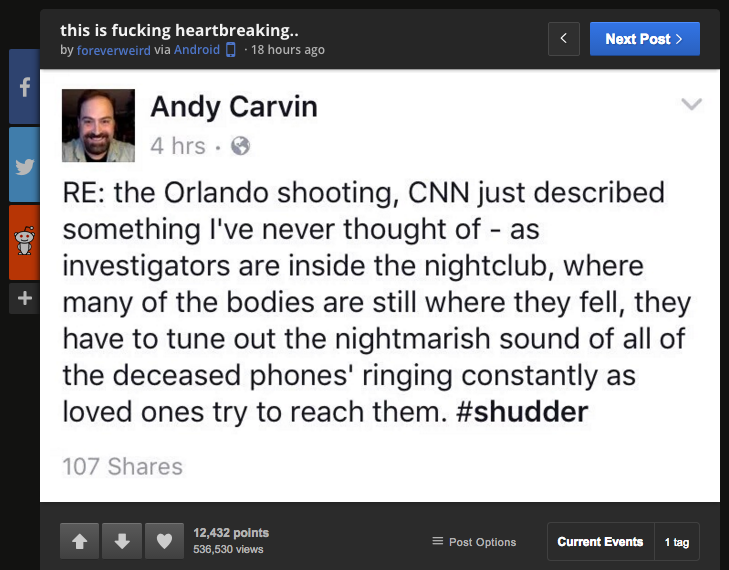 Everyone commenting on Carvin's Facebook status is horrified by the scene.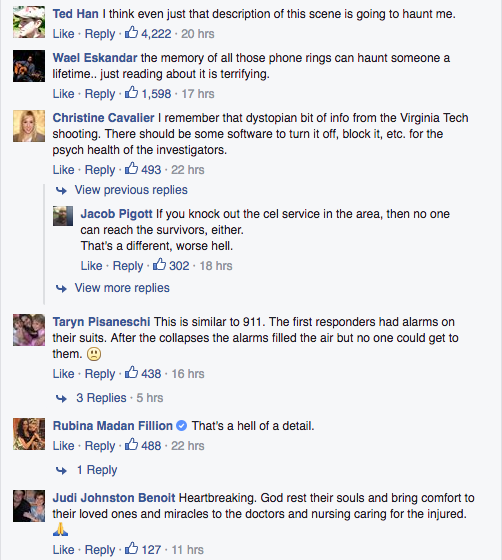 Carvin told BuzzFeed News that he thinks that sometimes it's the sounds, and not the images, of something traumatic that haunt you the most.
"The reactions I received [on Facebook] were similar to how I initially reacted to it," Carvin said. "When you imagine the situation — of first responders standing amongst the dead for the very first time, mobile phones ringing incessantly — it's absolutely haunting. And you can only imagine how the experience will forever change the lives of those first responders."