Darla Neugebauer is the owner of Marcy's Diner in Portland, Maine. Her diner has become the center of a massive controversy after Neugebauer yelled at a screaming child last week.
The mother of the child, Tara Carson, wrote about the experience in a now-deleted Facebook post on the diner's page, setting off a swarm of Facebook commenters arguing about whether the owner had the right to yell at a patron's crying child.
Marcy's Diner's Facebook commented on Carson's post, writing that the whole incident started when the Carsons ordered too many pancakes.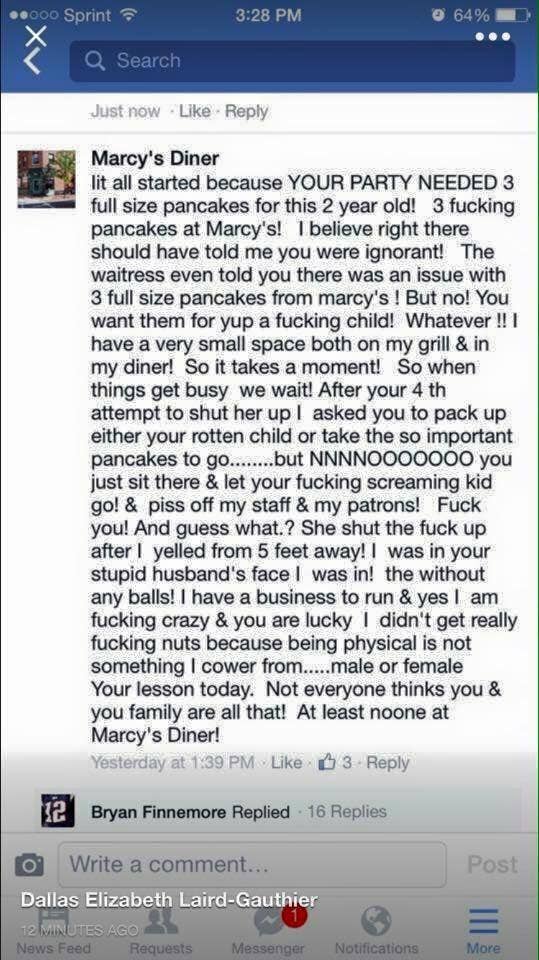 The next day, the diner's page addressed the incident again, writing that the screaming child didn't stop for over half an hour and that the Carsons should have taken her outside.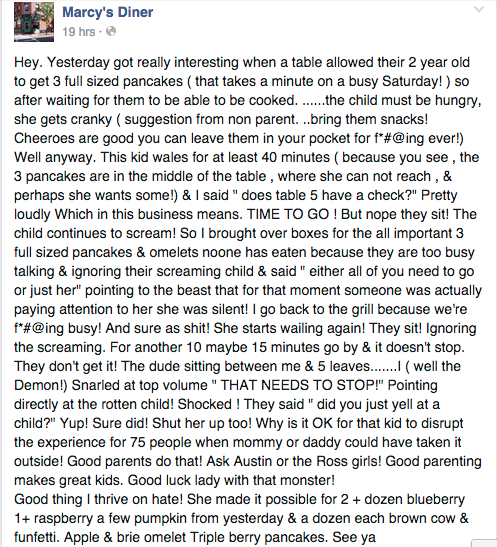 "I felt helpless as a mom that, you know, I couldn't do anything to help her," Tara Carson told KVUE reporters. "I can't explain why there's crazy people in this world that behave like that."
"I slammed my hands on the table and said, 'This needs to stop' — meaning her screaming — and I pointed at her and she looked at me and she stopped," Neugebauer told KVUE.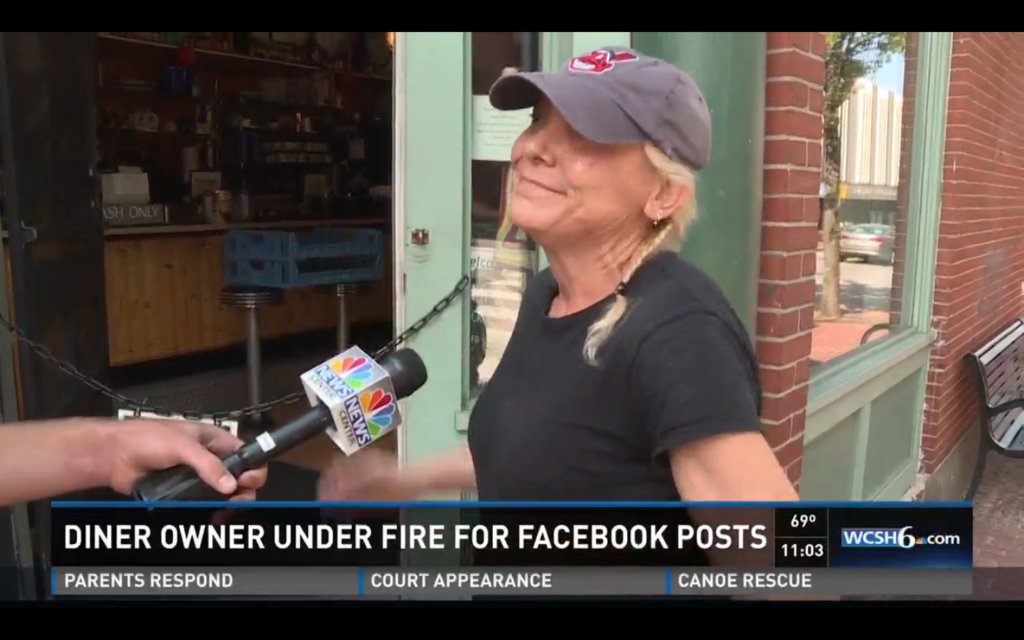 "I might have used poor judgment," she said. "I wouldn't say I was sorry, because it stopped. When things stop, it's usually a good thing."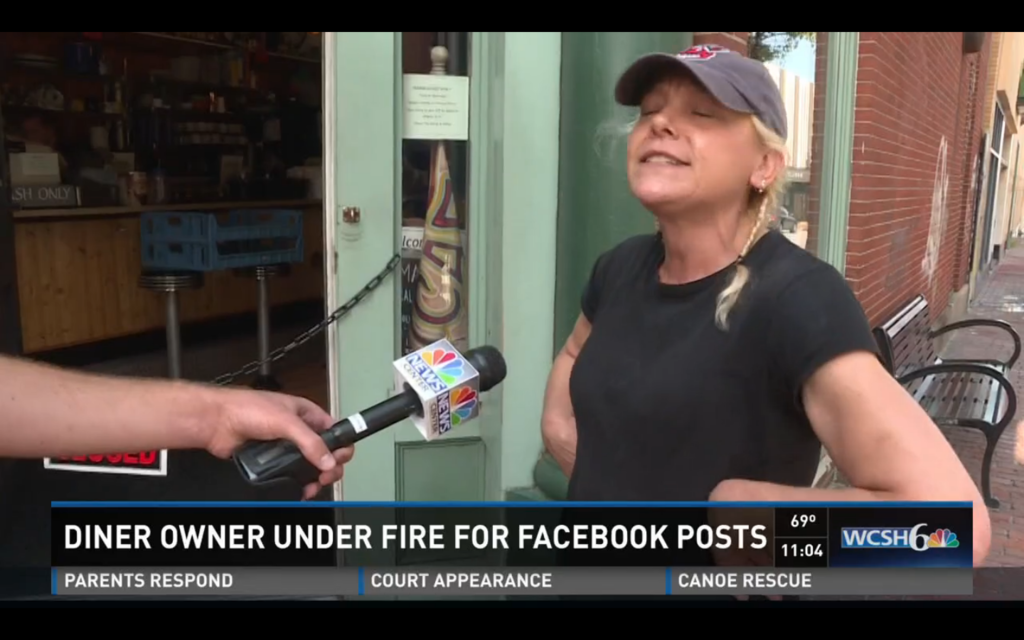 As the story gets more attention though, more and more people are showing up to the diner's Facebook to show their support...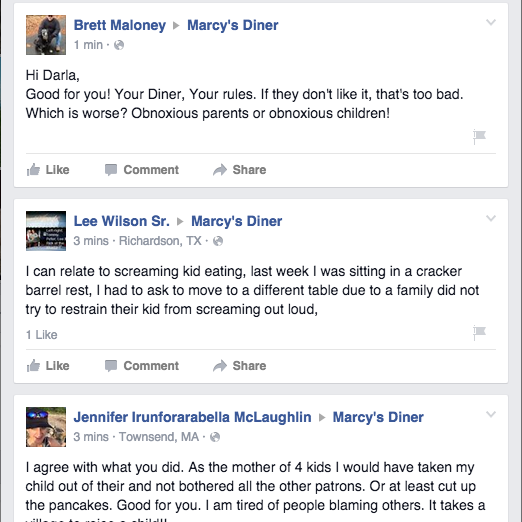 ...and share their apparent hatred of screaming children in restaurants.