Around midnight on New Year's Eve, a mob of men took to the streets of Bengaluru, India, and began sexually assaulting women walking along the city's main roads.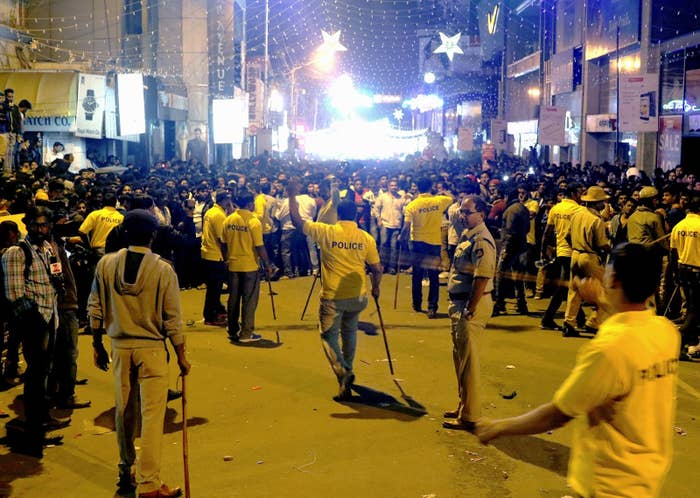 According to eyewitnesses, the mobs of men shouted lewd comments at young women in the streets, groped and harassed them, and forced some to take off their shoes and run to nearby police officers for help.
"I saw women being molested in the crowd and people trying to find places where they could hide themselves and not be attacked," a witness told The Guardian.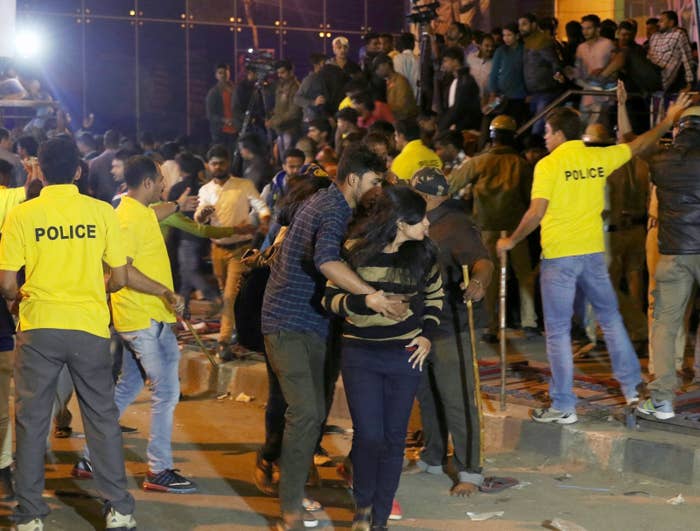 Another woman told The Logical Indian that she was groped twice while out with friends in Bengaluru. She said that at one point her friends had to create a human shield around her to keep men from molesting her.
Several photos of the attacks were tweeted by onlookers as well.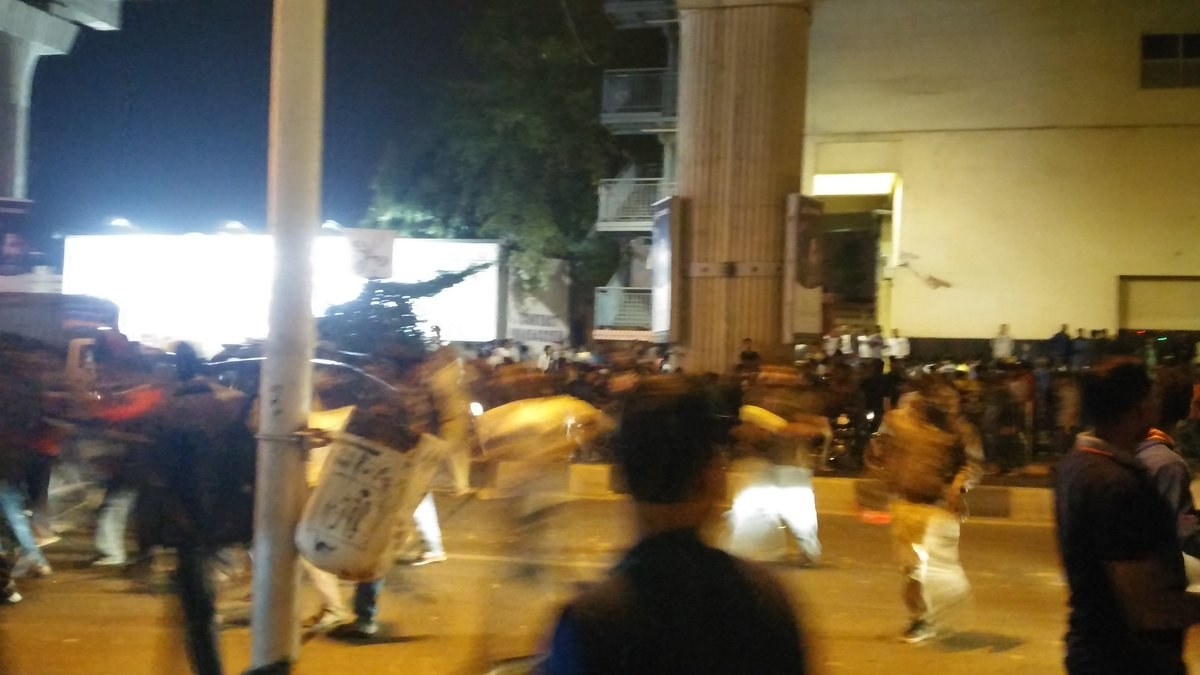 So far, not a single police report has been filed in Bengaluru.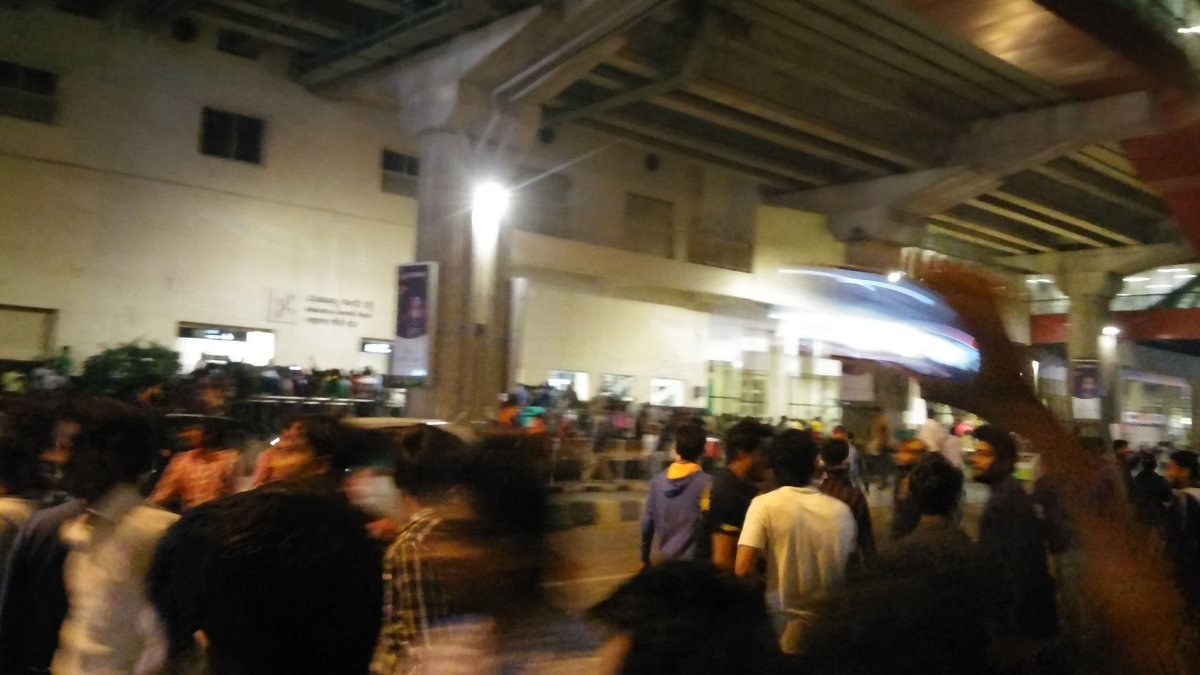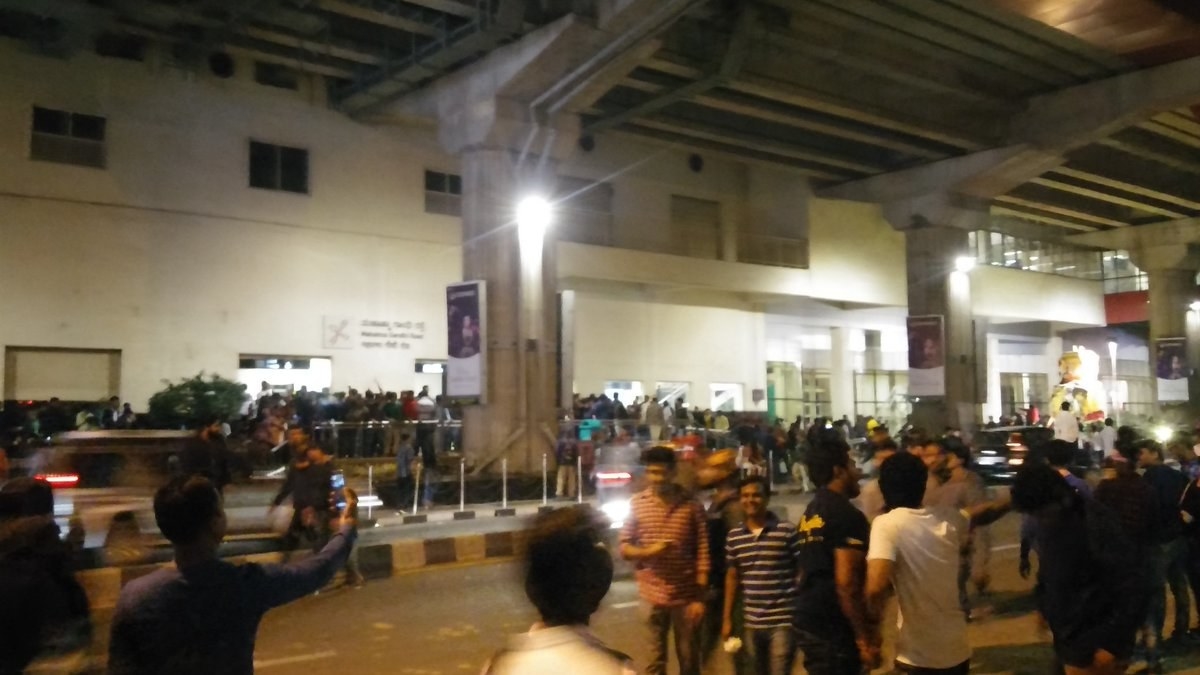 A local photographer said that she was groped on New Year's and attacked the man while 10 to 15 onlookers tried to stop her from retaliating.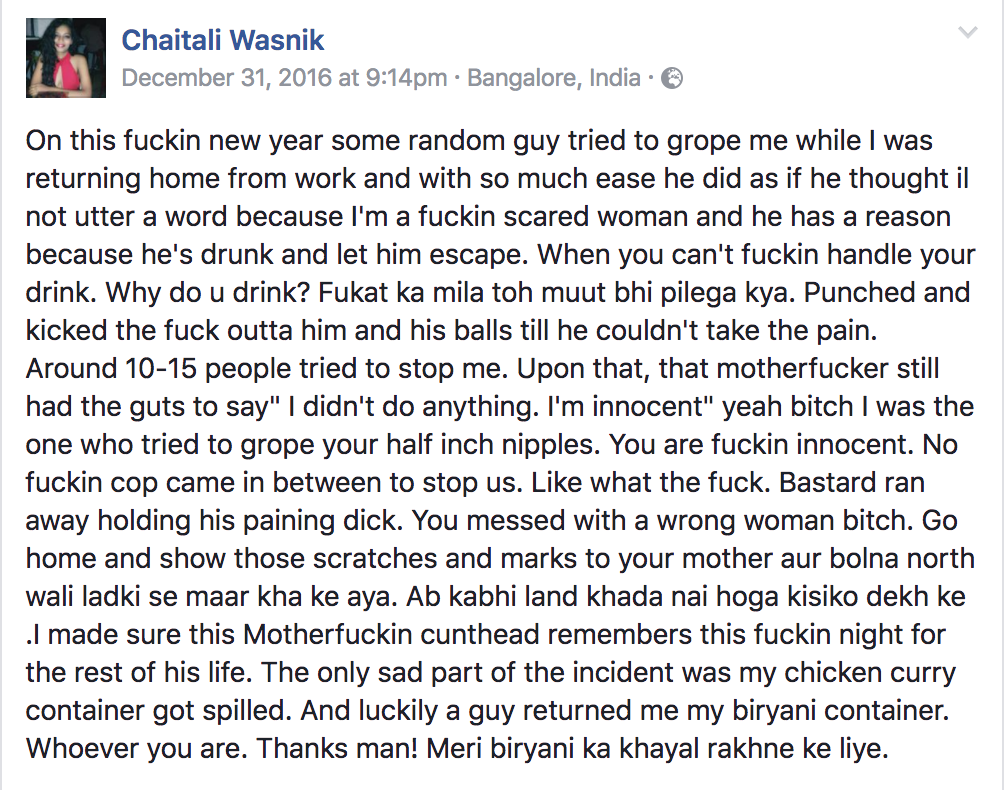 After kicking her attacker in the groin, Wasnik said "the only sad part of the incident was my chicken curry container got spilled."
On this fuckin new year some random guy tried to grope me while I was returning home from work and with so much ease he did as if he thought il not utter a word because I'm a fuckin scared woman and he has a reason because he's drunk and let him escape. When you can't fuckin handle your drink. Why do u drink? Fukat ka mila toh muut bhi pilega kya. Punched and kicked the fuck outta him and his balls till he couldn't take the pain. Around 10-15 people tried to stop me. Upon that, that motherfucker still had the guts to say" I didn't do anything. I'm innocent" yeah bitch I was the one who tried to grope your half inch nipples. You are fuckin innocent. No fuckin cop came in between to stop us. Like what the fuck. Bastard ran away holding his paining dick. You messed with a wrong woman bitch. Go home and show those scratches and marks to your mother aur bolna north wali ladki se maar kha ke aya. Ab kabhi land khada nai hoga kisiko dekh ke .I made sure this Motherfuckin cunthead remembers this fuckin night for the rest of his life. The only sad part of the incident was my chicken curry container got spilled. And luckily a guy returned me my biryani container. Whoever you are. Thanks man! Meri biryani ka khayal rakhne ke liye.
G. Parameshwara, the home minister for Karnataka, the state Bengaluru is in, released a statement about the attacks placing most of the blame on the women, arguing that if they weren't dressing like Western women, they would have never been attacked.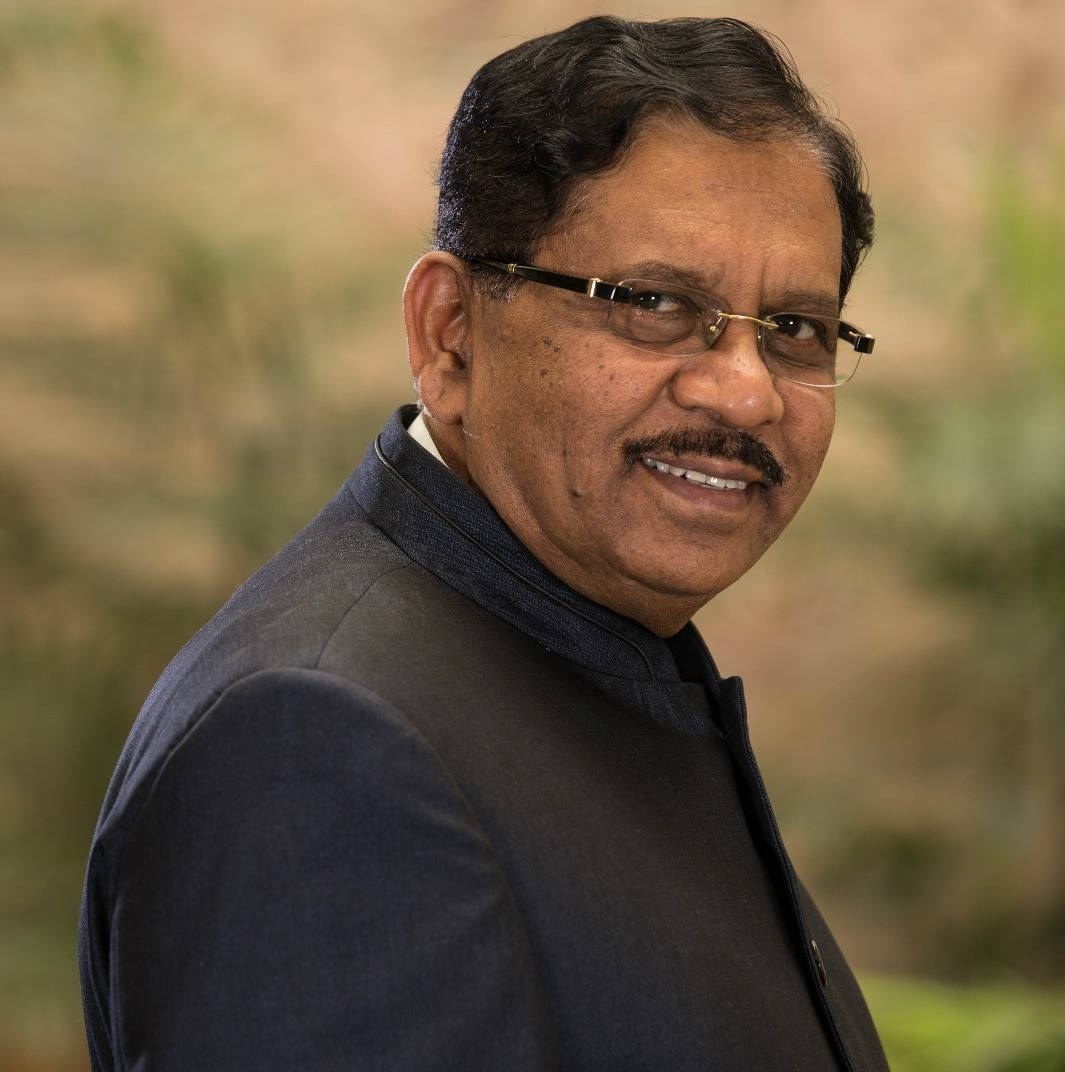 Which only caused more outrage.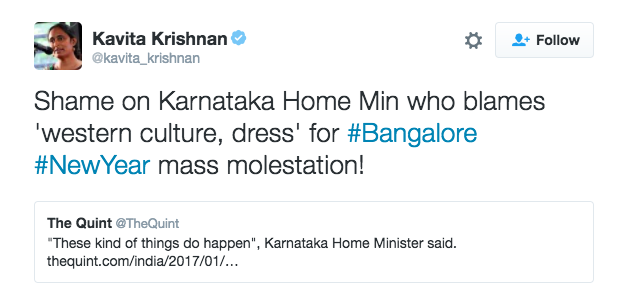 And it led to a discussion on Twitter about rape culture in India that saw the hashtag #NotAllMen trending nationwide.
Though the influence of Western culture was blamed for the attacks, Parameshwara did say the state will be investigating the incident.