The guy in the middle here is Ramzan Kadyrov, the leader of Chechnya. Kadyrov is also a prolific Instagram user with over 2 million followers.
He's a fierce supporter of the Kremlin and considered by most to be a vicious dictator. He's also super into mixed martial arts.
Last weekend Kadyrov attended an international fighting competition called the WFCA Grand-Prix Akhmat 2016. It took place in Grozny, Chechnya.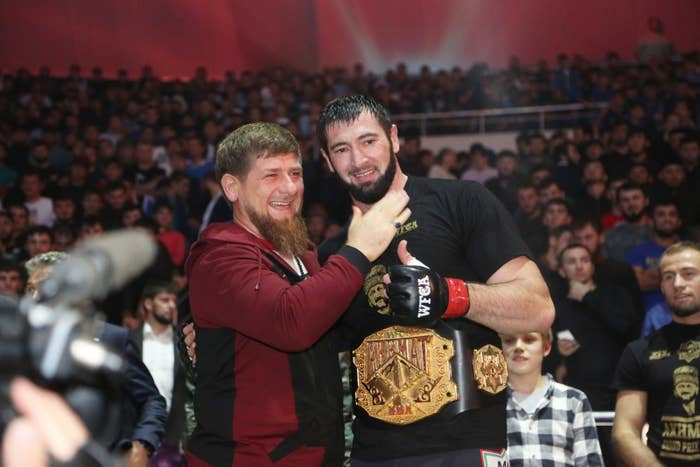 Up until the last day, the competition was a fairly standard MMA tournament. The whole thing was broadcast on Chechen television. It also coincided with Kadyrov's 40th birthday and was organized by a fight club named after Kadyrov's father, Akhmat.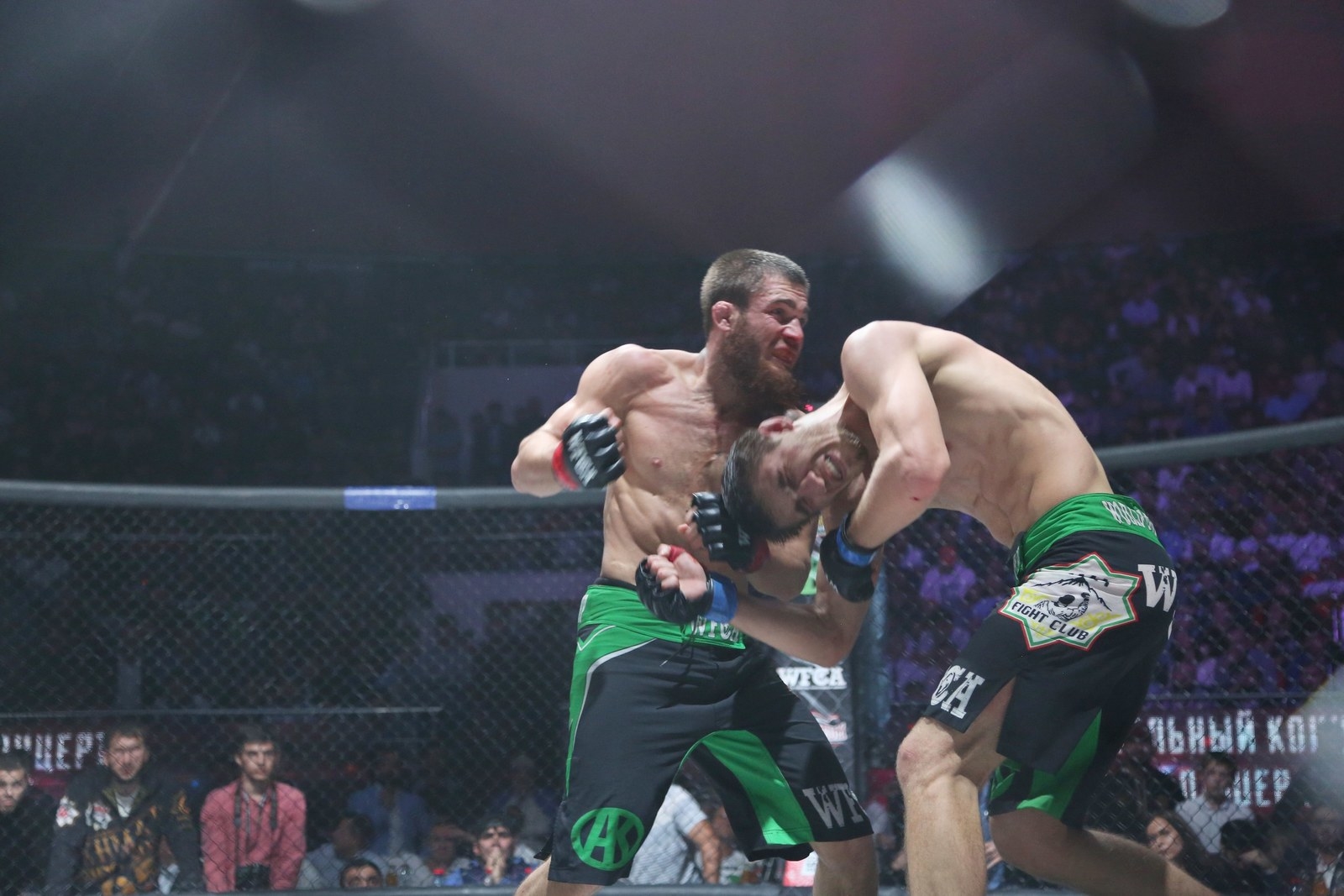 On the last day of the tournament, boys younger than 12 fought in what was billed as "demonstrative" fights. However, the fights were very real. The children didn't wear any protective gear whatsoever.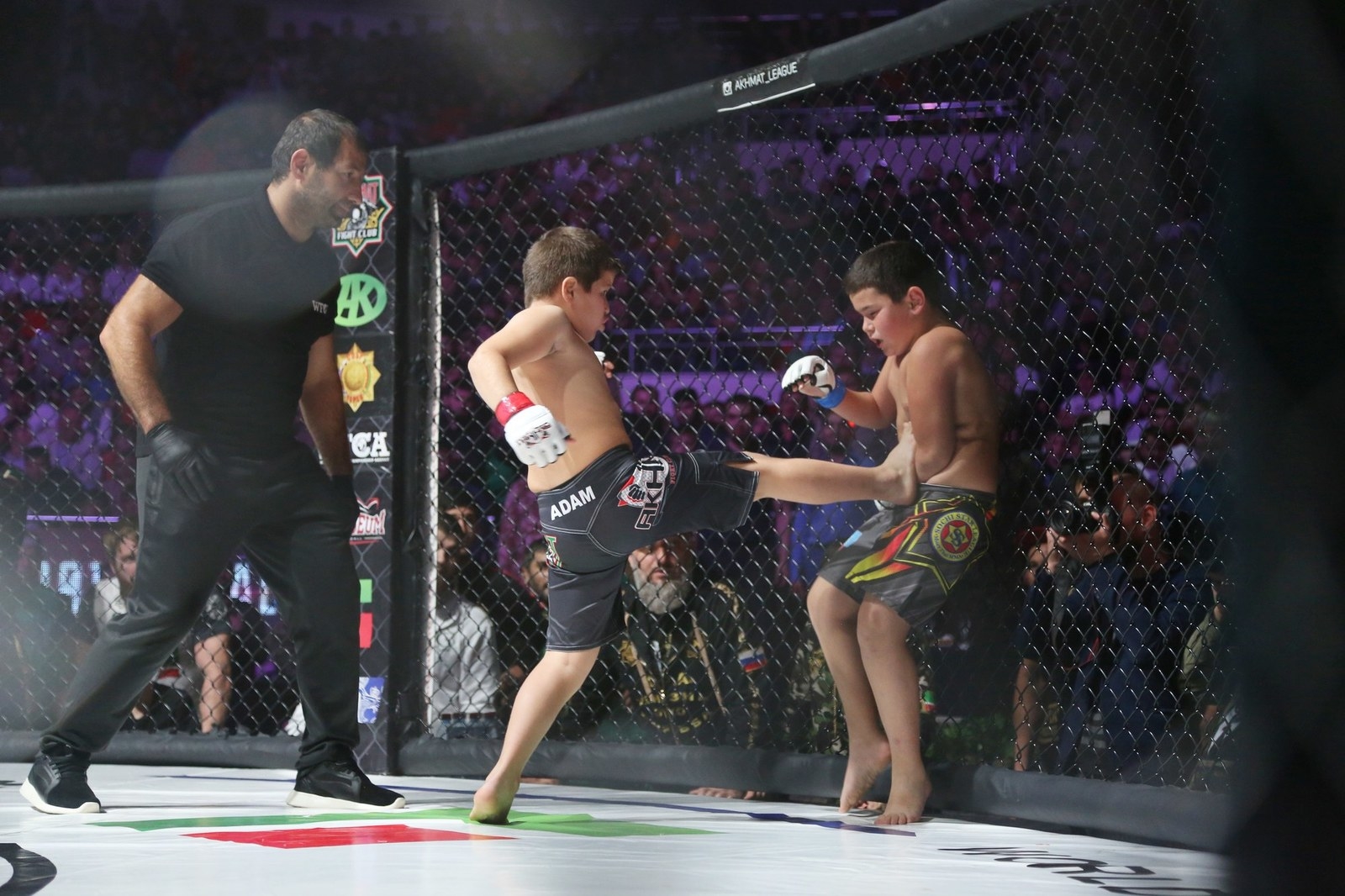 Also, each match involved one of Kadyrov's sons. Ten-year-old Akhmat Kadyrov knocked out his opponent in 14 seconds. Kadyrov's 9-year-old son Zelimkhan won a fight by judges' decision, and 8-year-old Adam also won.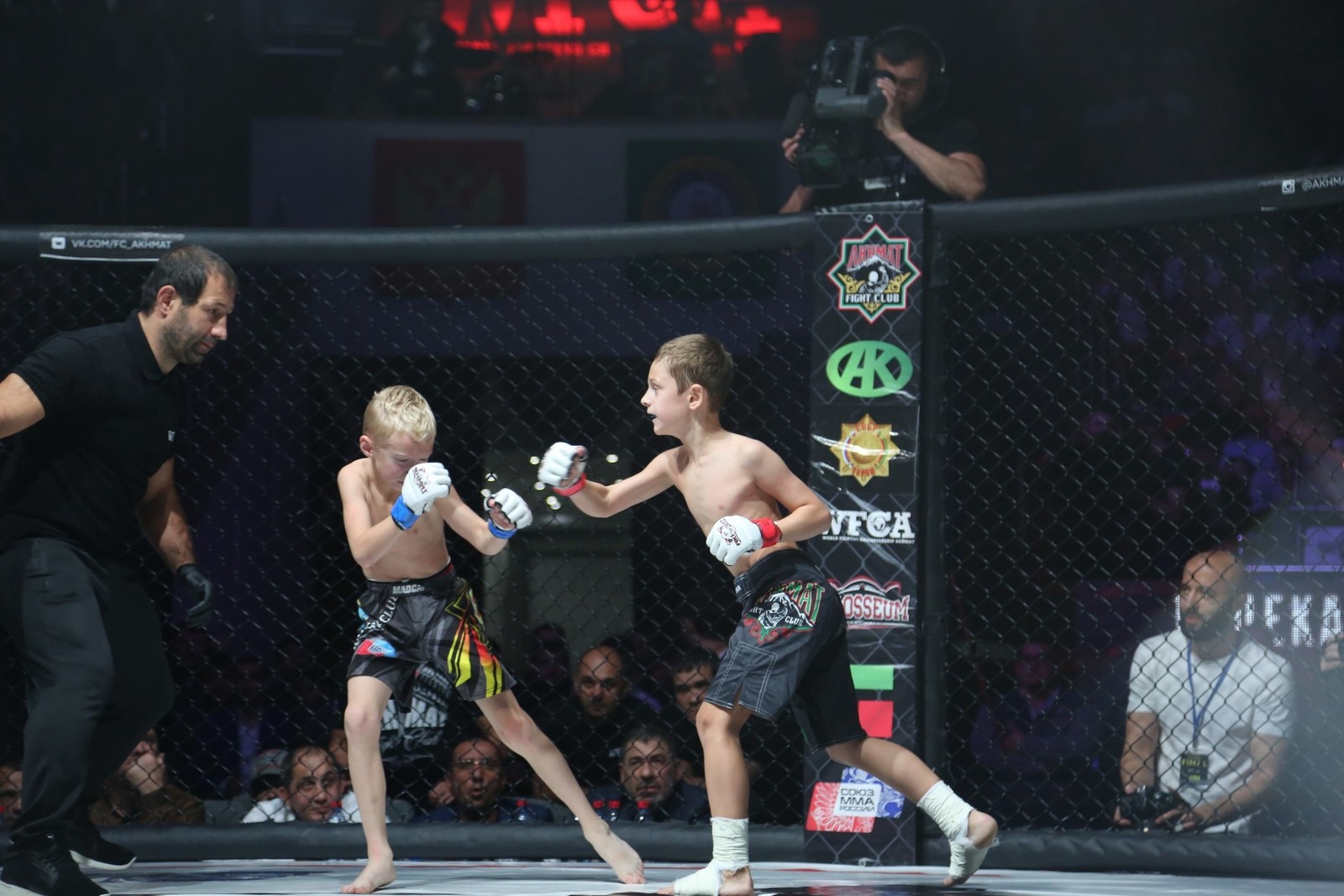 Kadyrov shared clips of the fights with his millions of Instagram followers, writing, "Little Adam showed that he's really a lion!"
There was an intense reaction to the child fights outside of Chechnya. Famous Russian boxer and MMA fighter Fedor Emelyanenko condemned the fights on his own Instagram.
On Thursday, Abusayd Vysmuradov, the head of the Akhmat fight club, responded, saying he saw nothing wrong with the fights.
The entire controversy has escalated to a point where the Kremlin has gotten involved. A spokesperson said they are considering investigating the tournament.
"If this was indeed shown on TV, if this information will be proved to be true and small kids being knocked down was indeed shown on TV, it sure needs to be investigated by overseeing authorities," Vladimir Putin's spokesperson Dmitry Peskov told reporters.
Peskov declined to give his personal evaluation of the tournament.
One of the tournament's judges told reporters that the whole thing was a spoof.
"For you, it was a knockout," he said. "For me, it was a spoof. The kid got taken away, doctors came, but they didn't help him. It wasn't that he fell down after a punch, as it looked from the side."