Two days ago, a Chilean radio station called "Top 40" tweeted out a photo of a radio DJ receiving a rim job live on the air.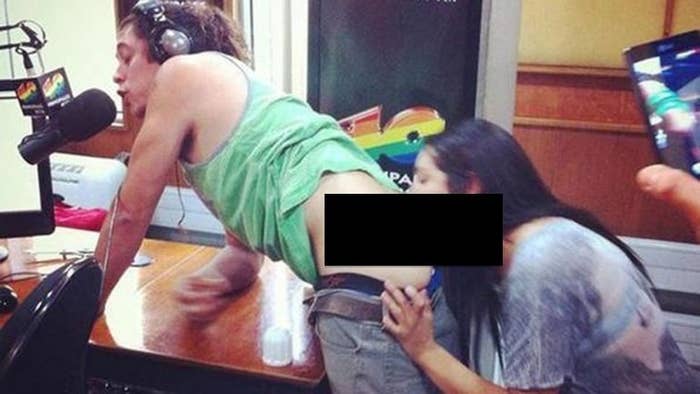 The now-viral rim job was performed by a woman competing to win tickets to a music festival called Mysteryland.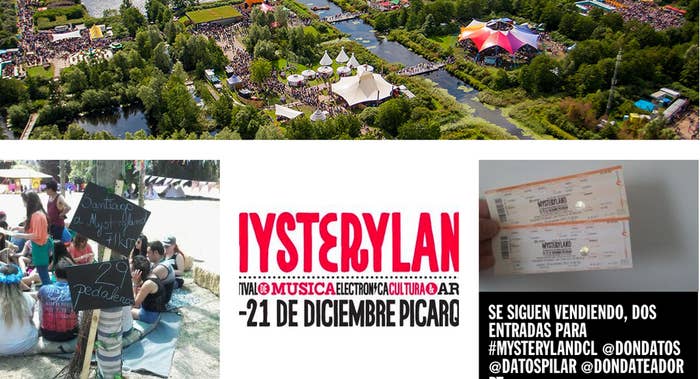 Twitter users immediately started freaking out about the photo, prompting the radio station to pull down the tweet.

But not before people started cracking jokes about it.
Hi I come seeking tickets to Mysterland #40principales
simply bizarre :S #40principales
@EuphoriaChile Top 40 said TH was coming to Chile. What's up?
Martina Orrego told The Clinic Online that the woman offered to lick whipped cream out of DJ Paul Hip's butt.
How was misteryland? All ass! #40principales
@40ChileOficial this is an exaggeration if they didn't put a gun to her head to get her to do it (the butt yes) but she wanted !!
Top 40 has released a statement about the photo.
Here's what the statement says in English:
"Dear listeners,

Following an image that was published on social media, that shows one of our listeners taking a challenge to get tickets for a festival, we would like to communicate the following:

- The "40 Principales" team apologizes to all the people that were offended for the image published.
- We want to clarify that the challenge done by our listener was absolutely voluntary and proposed by her, as part of a contest that was open to anyone who wanted to take part of it.
- Also, we are sorry for our mistake on accepting that challenge.

We hope that you understand that this was during a playful context and there wasn't bad intentions, and intention to offend or denigrate our audience.

Hug,

The Radio Team '40 Principales'."
Unfortunately for both Top 40 and Mysteryland, the photo is still all over social media, and Mysteryland's website appears to be accidentally pulling in tweets about the rim job on to their website...