The video is titled "TSA are you f***ing kidding me?" and in the description it says it was filmed at Chicago's Midway Airport.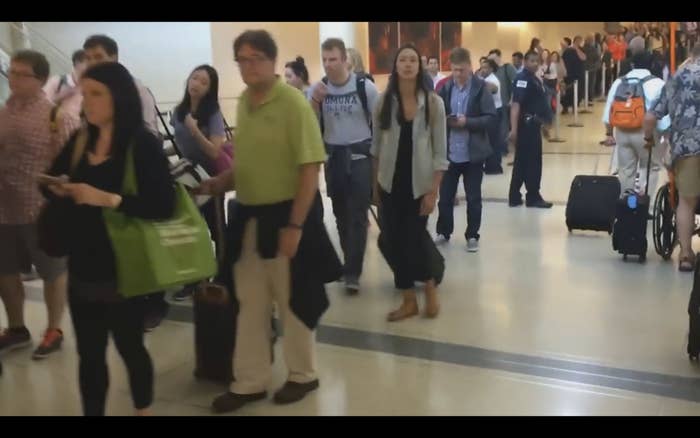 The camera starts moving...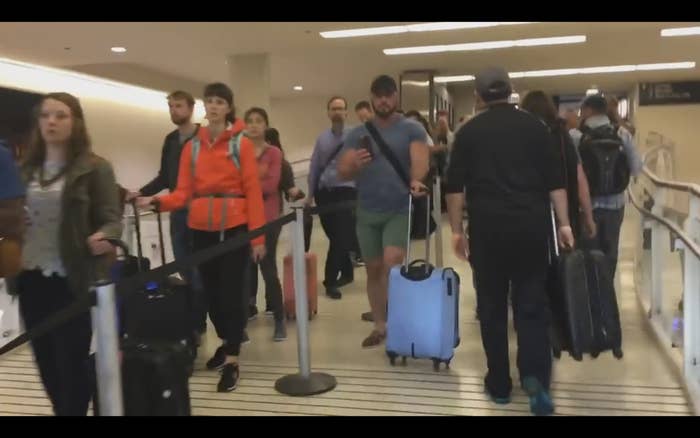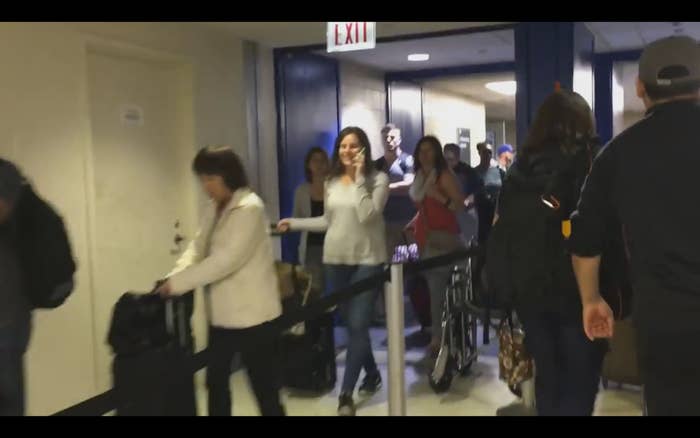 ...and just...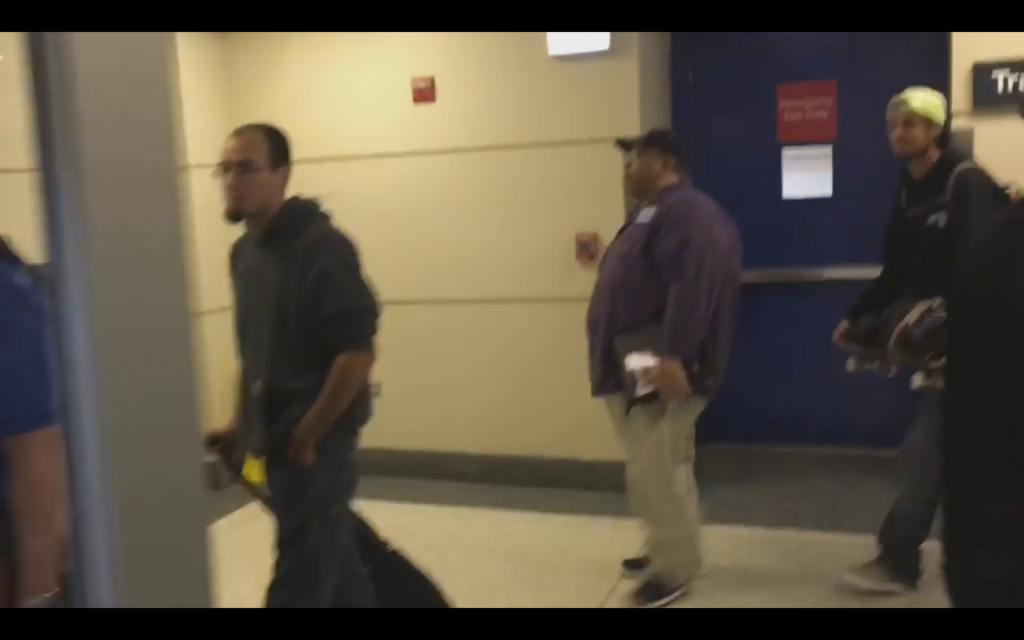 ...keeps...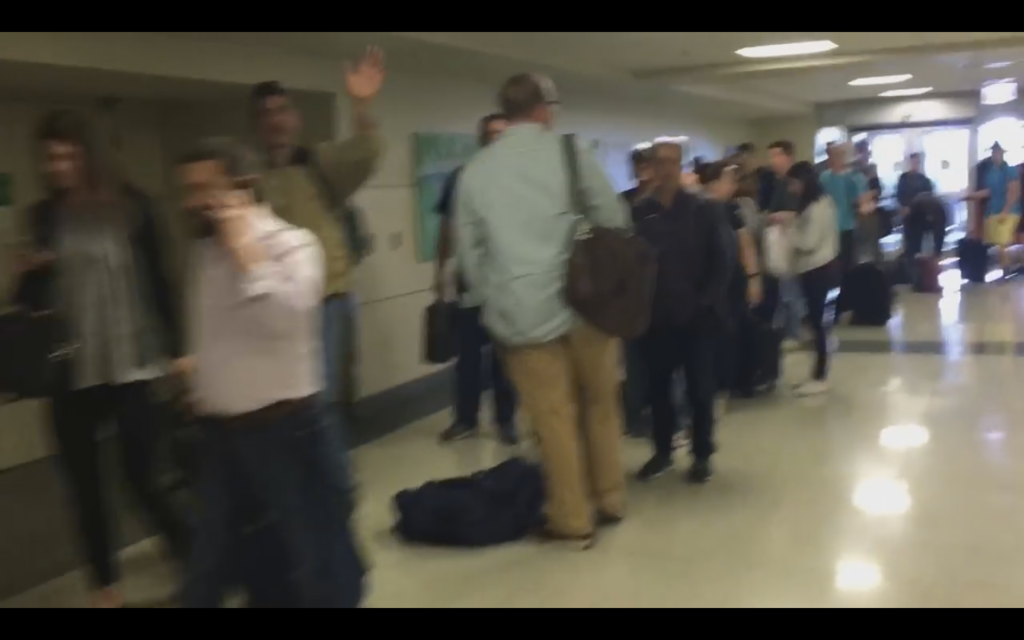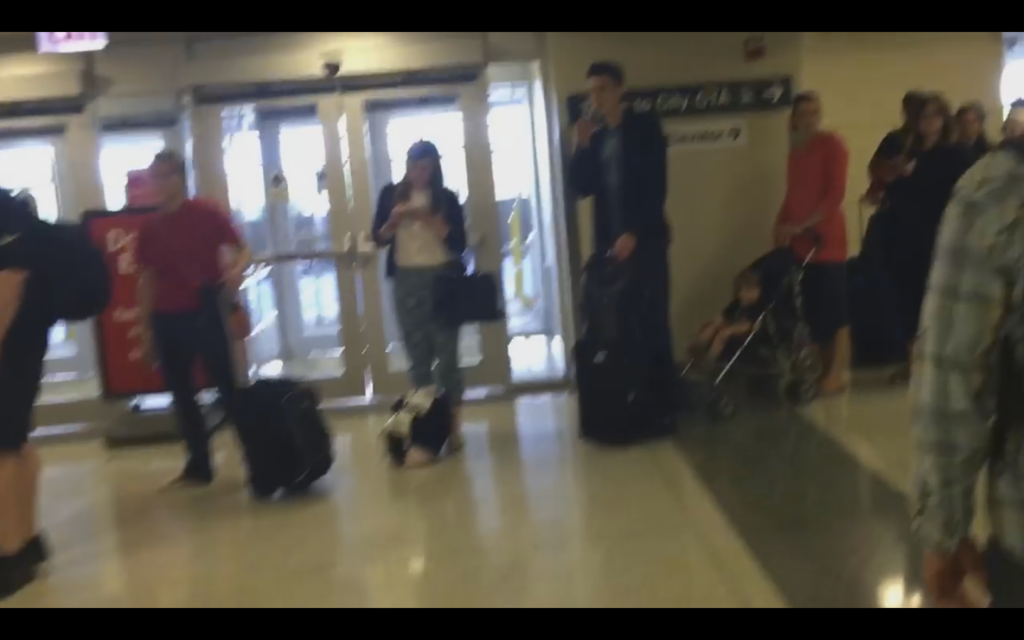 ...going...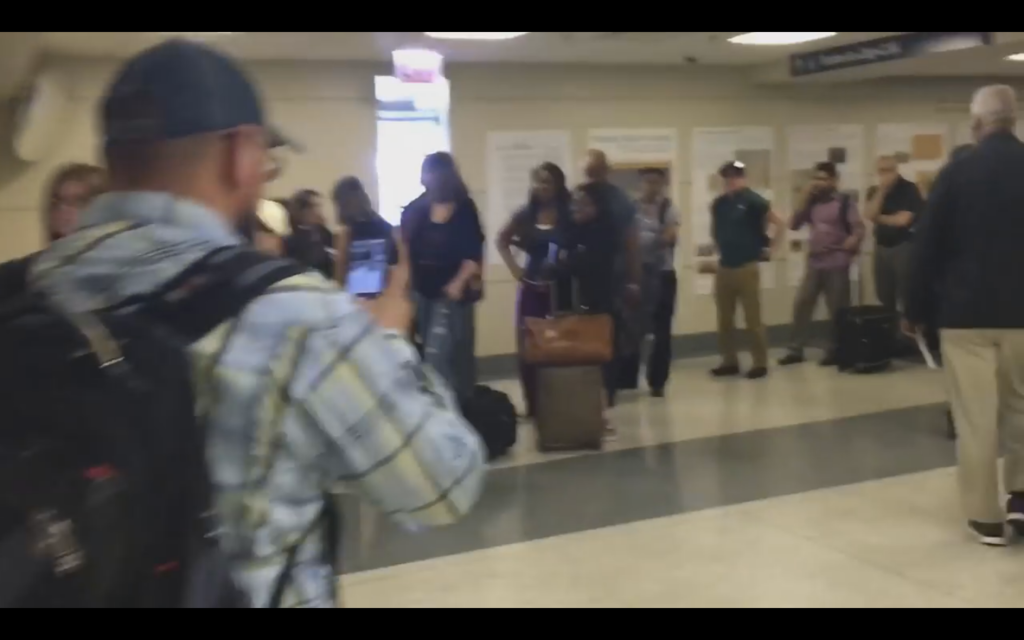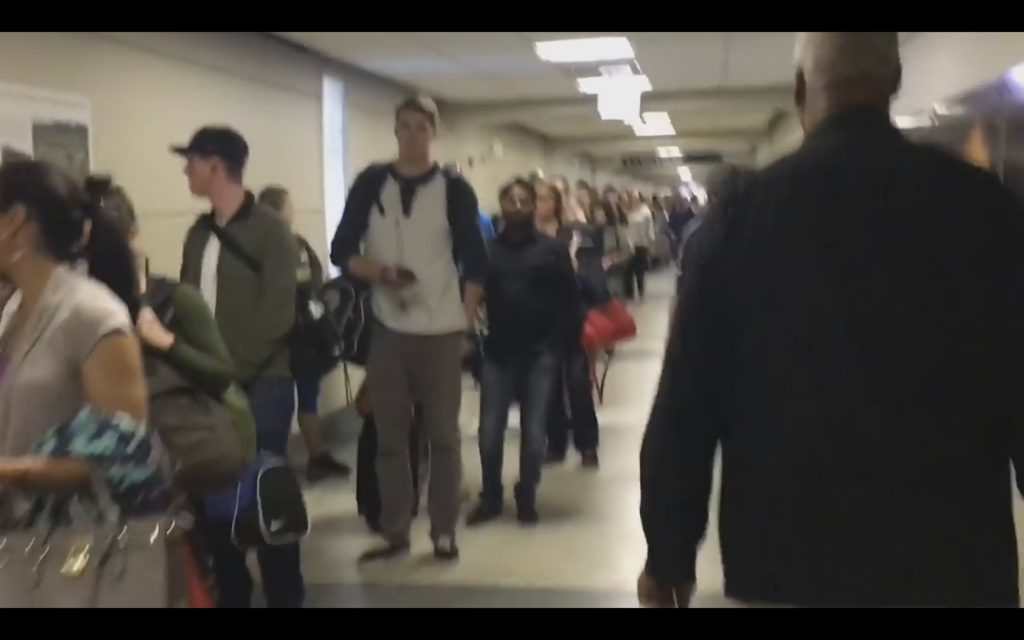 ...and going...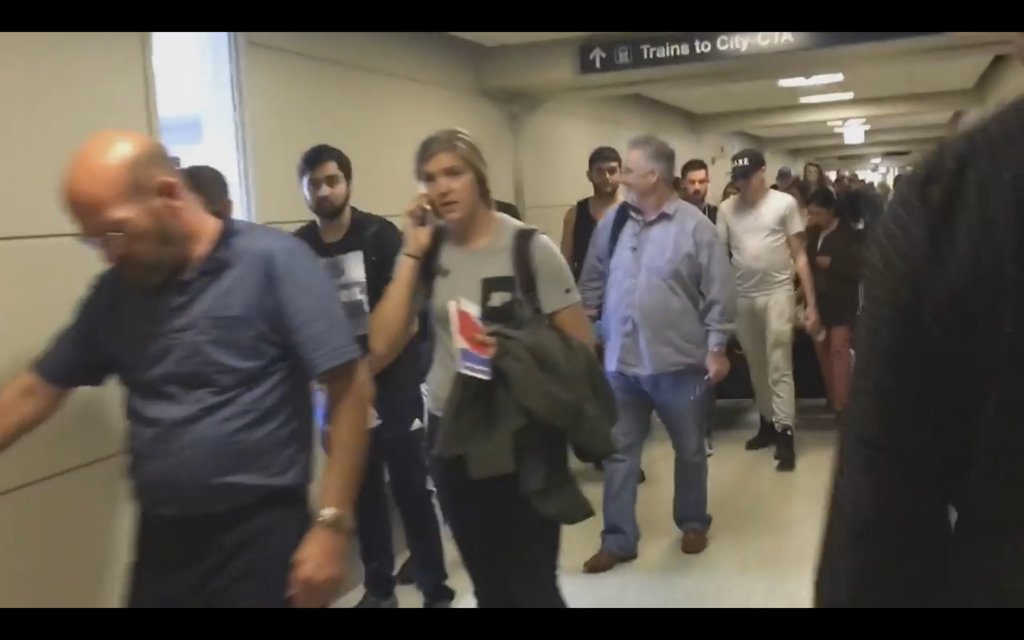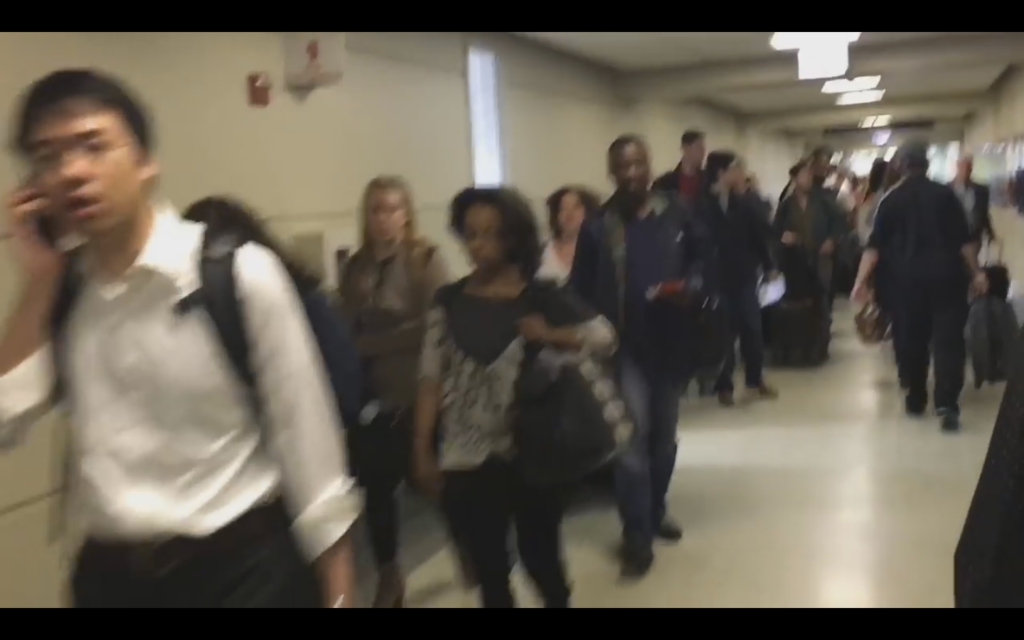 It's totally unreal.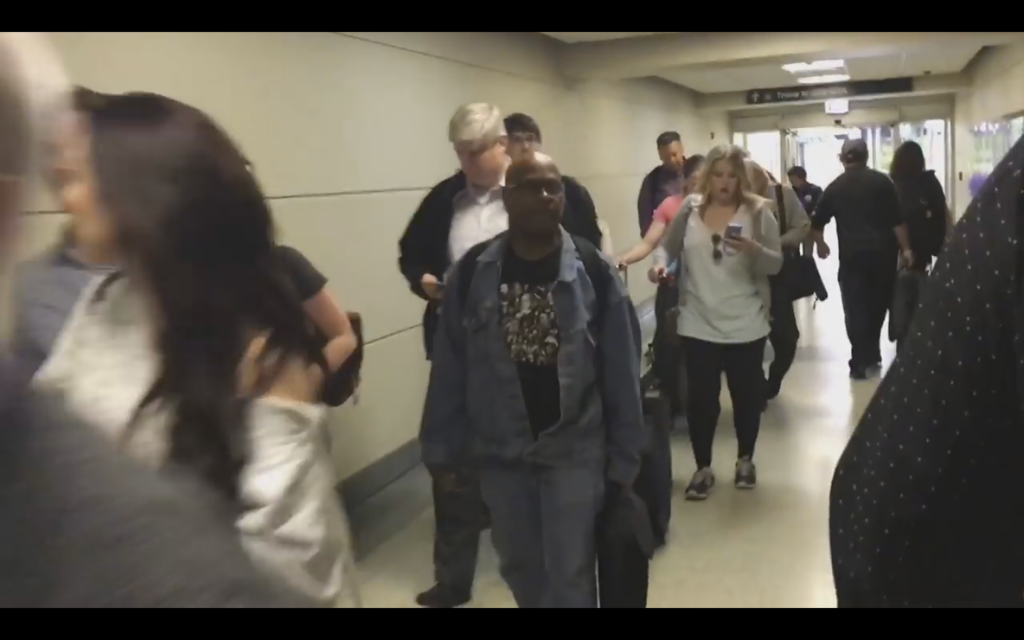 Adding insult to injury, it appears that there are TSA pre-screening advertisements appearing on the video.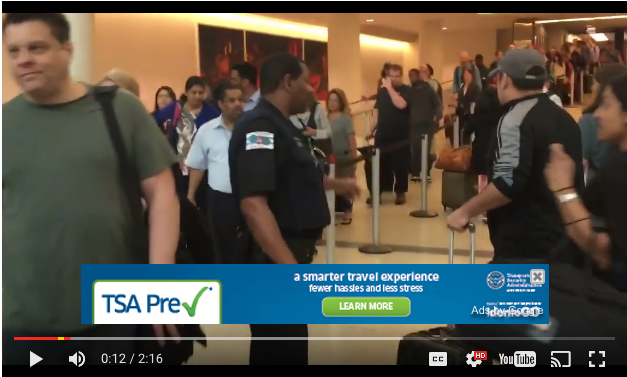 ABC 7 Chicago's news team actually headed to Midway Airport Thursday to investigate the huge line.
Reporters said passengers told them that some had waited up to an hour to get through the security checkpoint. They said, however, that by 10 p.m. the line had returned to normal.
Unfortunately, though, this doesn't look like it's a one-time problem for Chicago Midway. A quick glance at Twitter reveals that this sort of thing seems to be pretty common.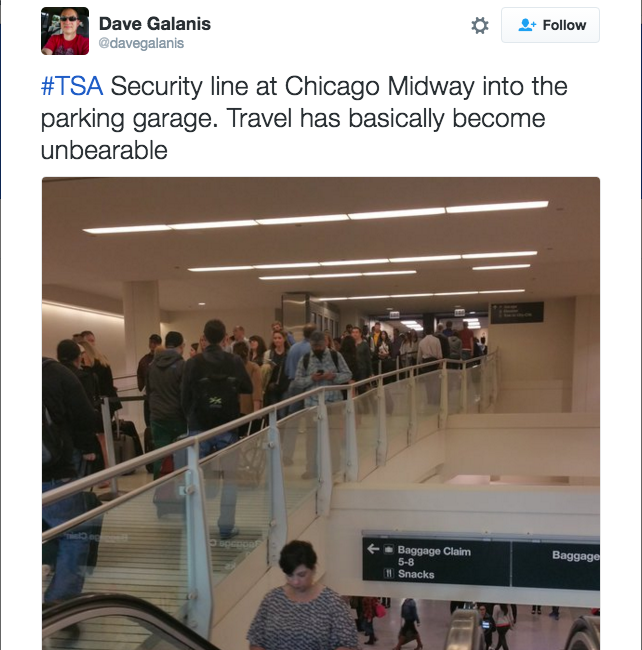 All of these photos on Twitter were uploaded within the last week.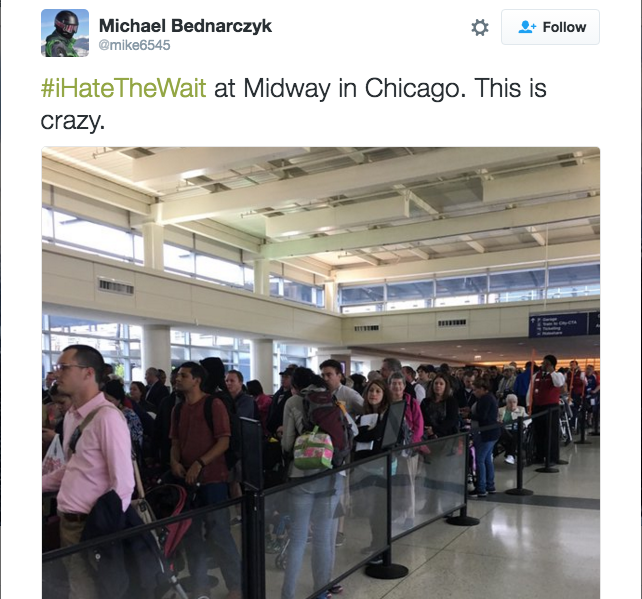 BuzzFeed News has reached out to the Chicago Department of Aviation, the TSA, and the video's original poster for comment.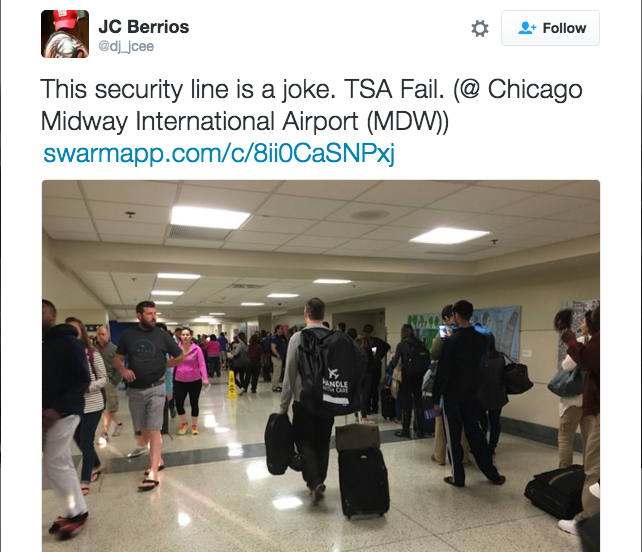 Long lines actually appear to be an issue at airports around the nation. Here's La Guardia in New York City:
Detroit:
Orlando:
Secretary Jeh C. Johnson released a statement on the long lines currently being reported at airports around the country, saying the TSA is increasing their staff to expedite checkpoint wait times. You can read the full statement below:
TSA Administrator Admiral Neffenger and I are acutely aware of the significant increase in travelers and longer wait times at airports, and their projected growth over the summer. With this in mind, and given the current threat environment, last month I directed TSA to take a number of steps. In addition to the work they are already doing to address increased traveler volume, and provide more effective and efficient security operations at our airports, TSA is taking the following steps:

First, TSA is increasing the staffing of Transportation Security Officers (TSOs) to help expedite the checkpoint process without sacrificing security. This will allow TSOs to provide effective service at airports that are expected to have the highest passenger volume. TSA is also increasing the number of canine teams as an additional measure to help them expedite the screening process.

Second, TSA has expanded outreach and enrollment efforts for the TSA Preè, which allows eligible travelers to go through security more quickly without removing their shoes, laptops, or travel-sized liquids. To that end, I encourage companies to follow Microsoft's example of reimbursing its employees who enroll in TSA Preè. This incentive lends itself to both smart business and efficient security. I also encourage individual travelers to apply for and take advantage of the TSA Preè themselves. This will help us enhance security while greatly reducing travel time for everyone.

Third, TSA is collaborating with airports and airlines to support non-security screening operations, such as returning bins to the front of waiting lines and other non-security related tasks. TSA has formed Optimization Teams and closely partnered with airlines, airport authorities and industry to deliver innovative screening procedures. Administrator Neffenger and I are working with the aviation industry to develop airport-specific actions plans for the nation's busiest airports.

In addition to these measures, I have called on Congress to approve a reprogramming, or reallocation, of Fiscal Year 2016 funds to pay for TSO overtime and fulfill critical short-term needs. These funds will allow TSA to expand the work hours of screening officers in peak periods at high volume airports.

As we look ahead to the surge in summer travel, we will continue to consider a number of other steps to ensure enhanced aviation security while also maximizing efficiency at check points.
The TSA followed up with more information later, saying, essenially, too many people were flying and they are packing thier carry-ons too tightly.
"The rise in checkpoint wait times is fueled in part by the unprecedented rapid growth in travel volume, with the number of travelers up more than seven percent over last year, coupled with more people traveling with carry-on bags, in many cases packed to or exceeding the bag's capacity," The TSA said.
"An uncluttered carry-on bag helps TSA better screen the item with greater efficiency."