Ohio Teenager Sets Out To Perform 89 Acts Of Kindness To Honor Her Late Grandmother
This is very, very heartwarming!
Samantha Manns is honoring her grandmother, who passed away at 89, by performing 89 acts of kindness and documenting it on a Facebook.
From the 89 Acts Facebook page:
This page was started to track the 89 acts of kindness that I am performing in memory of my great-grandmother Virginia Booth. If you've received an act of kindness, let me know how it changed your day!
She started her first act of kindness in February:

Manns told her local paper The Chillicothe Gazette that her grandmother's last words were, "I don't want anybody to be upset."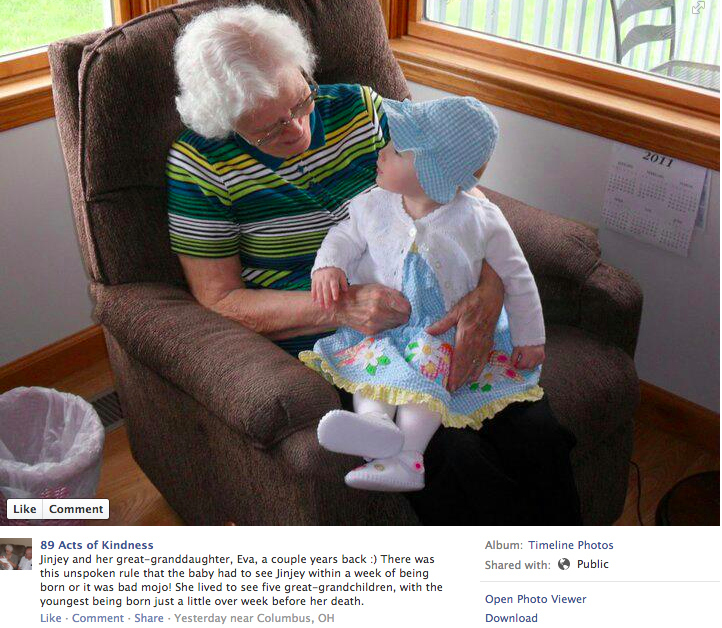 She's up to number 8 right now:

She understands that it may take months, but she's been asking users on Facebook to suggest acts to keep it going.