Nonprofit Atheist Group Built A "Monument To Nothing" In Florida
The group was upset that the Ten Commandments were allowed to stand in front of a local courthouse.
After fighting for more than a year, nonprofit organization American Atheists has erected an atheist monument in front of a courthouse in Florida.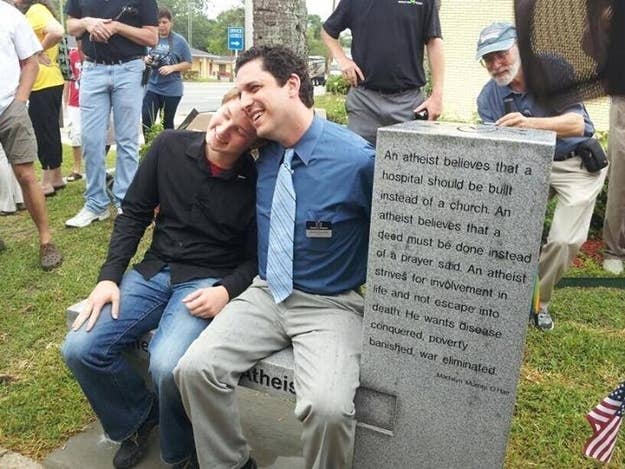 The monument is a bench-like structure with secular quotes from Thomas Jefferson, Benjamin Franklin, and John Adams.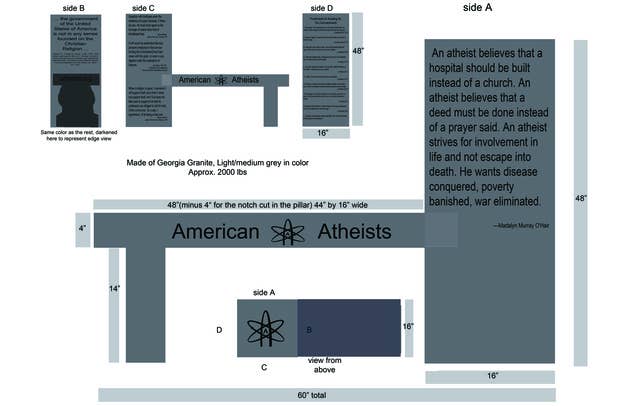 It also features the biblical punishments for breaking the Ten Commandments, commenting on the other monument in the courthouse yard.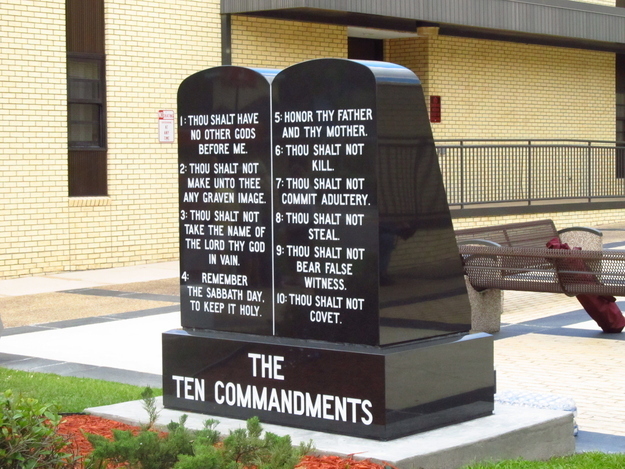 Christian protesters arrived in front of the courthouse as American Atheists unveiled their monument.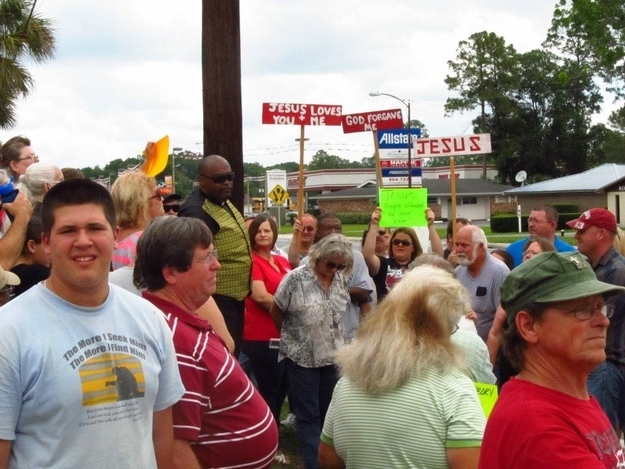 In response to criticism on Facebook, the group wrote that their Monument To Nothing is about separation of church and state.
Our preference is always complete separate of religion and government. We want the Ten Commandments monument off public land. However, in this specific case, we have agreed to settle. We are excited about installing our monument but your point is well-taken. We hope that in the future, courthouses and other public spaces will think twice before installing religious monuments!
The Monument To Nothing and The Ten Commandments will now sit side-by-side in front of the courthouse.