Reporter Gets Completely Freaked Out By Magician On Live TV
This woman is apparently very, very scared of magicians.
This is KTLA Morning News reporter Allie Mac Kay. And this is her being absolutely terrified of a magician.
From the video it's unclear exactly what the trick was, but apparently it was incredibly surprising.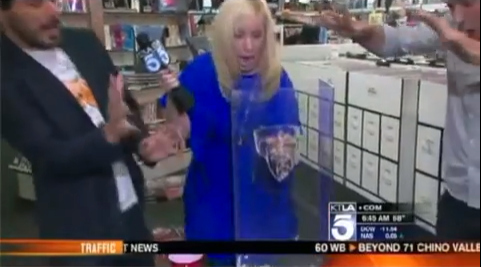 Also, FYI, it looks like the bleep was added in later. Still though, she is very, very frightened of magic.