New York City Fast Food Workers Organize City-Wide Strike
Fast food employees began picketing New York City chain restaurants, including McDonald's, Burger King, and KFC, demanding better wages and the right to organize a union.
New York City fast food workers planned a walkout this morning, hoping to organize one of the largest strikes against the union-free fast food industry.
The walkout went as planned, with workers protesting fast food restaurants all over the New York City area.
The organization behind the strike is workers' rights group Fast Food Forward.
Fast Food Forward is fighting for better wages and working conditions for fast food employees.
Earlier this month, they were asking workers to share their fast food burns on Instagram with the #burnedbyfastfood hashtag.
Information is still coming in about how many workers and what businesses have been affected by this morning's walkout.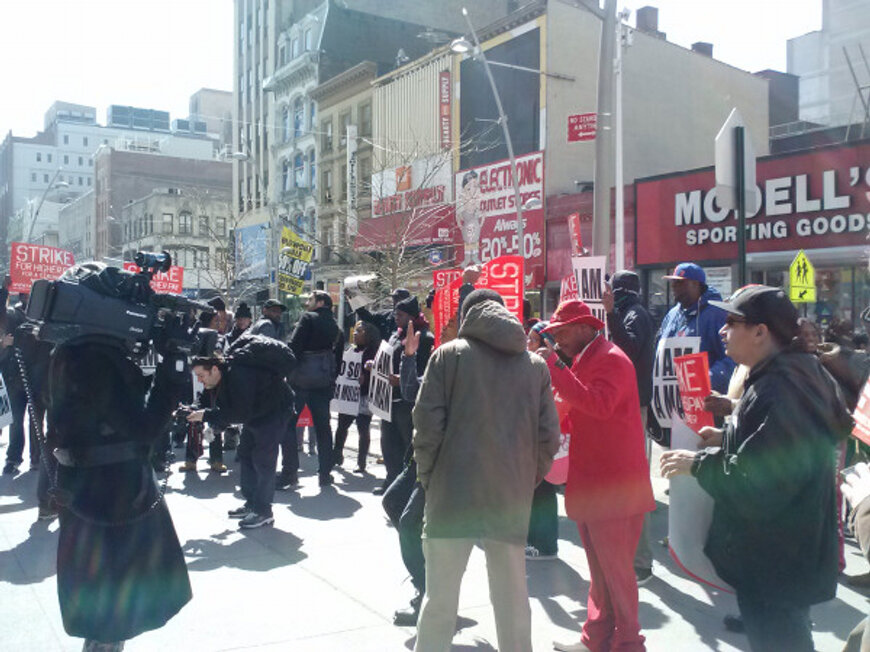 Several Burger Kings and McDonald's in Brooklyn had protests in front of them.
According to photos surfacing on Twitter and Instagram, it appears New York City KFC and Domino's chains were also picketed.
Salon.com was tipped off about the surprise strike and covered it at 6 a.m. Thursday morning:
New York City fast food workers this morning planned to walk off the job in what organizers promised would be the largest-ever strike against the fast-growing, virtually union-free industry. The workers are demanding that chains like McDonald's and Wendy's raise their wages to $15 an hour and allow them to organize a union without retaliation. The campaign expected over 400 workers from 50-some stores to participate in the surprise strike, doubling the size of their previous walkout and potentially shutting down several fast food restaurants for the day.