One of the most common videos being shared is of an alleged fireball seen over the Mediterranean Sea early Thursday morning.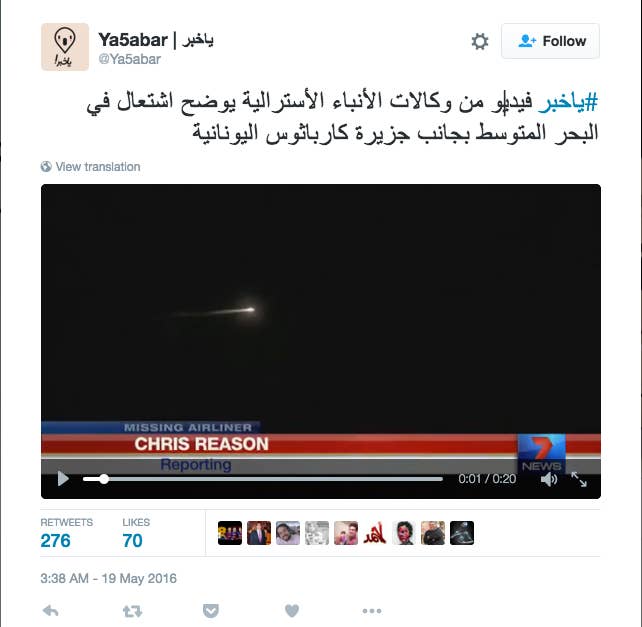 A website called viral-videos.today appears to be the first ones to label the video as a fireball possibly related to the EgyptAir crash.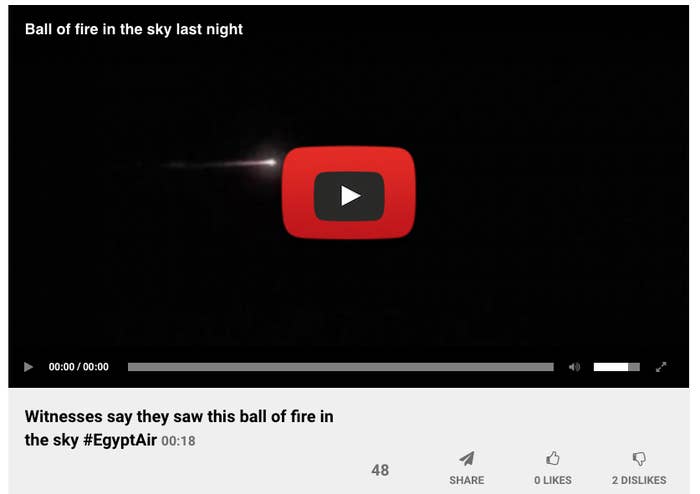 The Twitter account for 7 News Sydney combined the video with reports of Greek fishermen seeing a fireball in the sky. They even branded the video and added an English voiceover to it.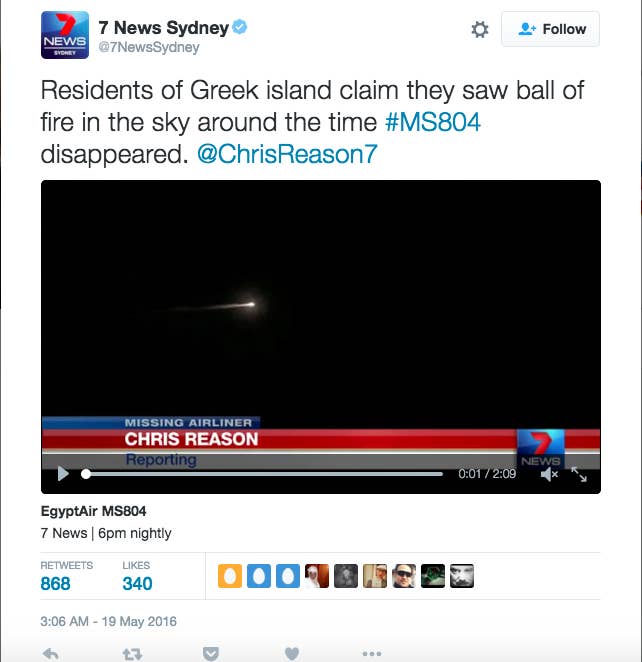 Many people picked up the video and credited a YouTube user named githiicyrus, who uploaded it Thursday morning. The user has since made the video private.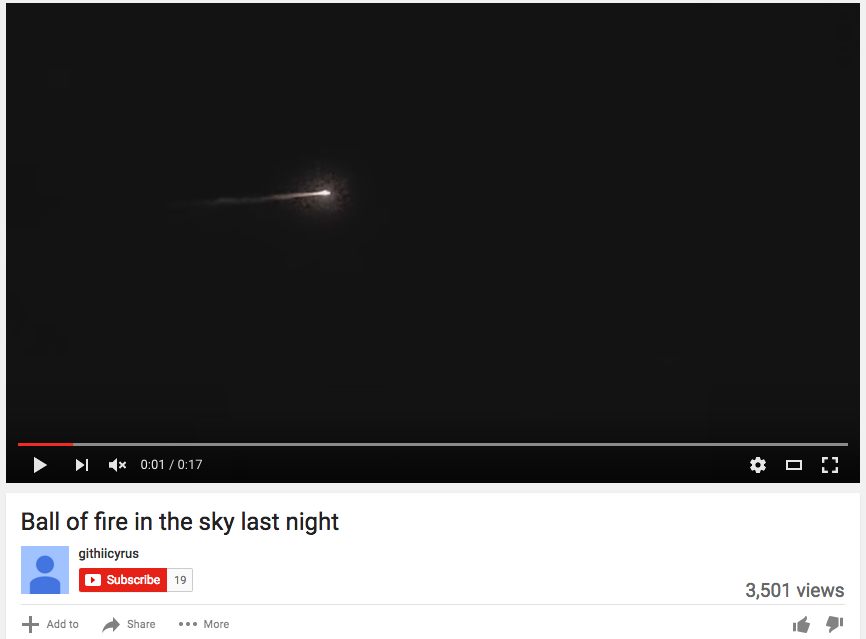 The footage of the so-called "fireball" has existed since at least last year. When asked about the rumors of a fireball seen in the sky, Sherif Fathy, the Egyptian aviation minister, told reporters, "We cannot just draw solid conclusions based on someone who had seen unidentified lights somewhere."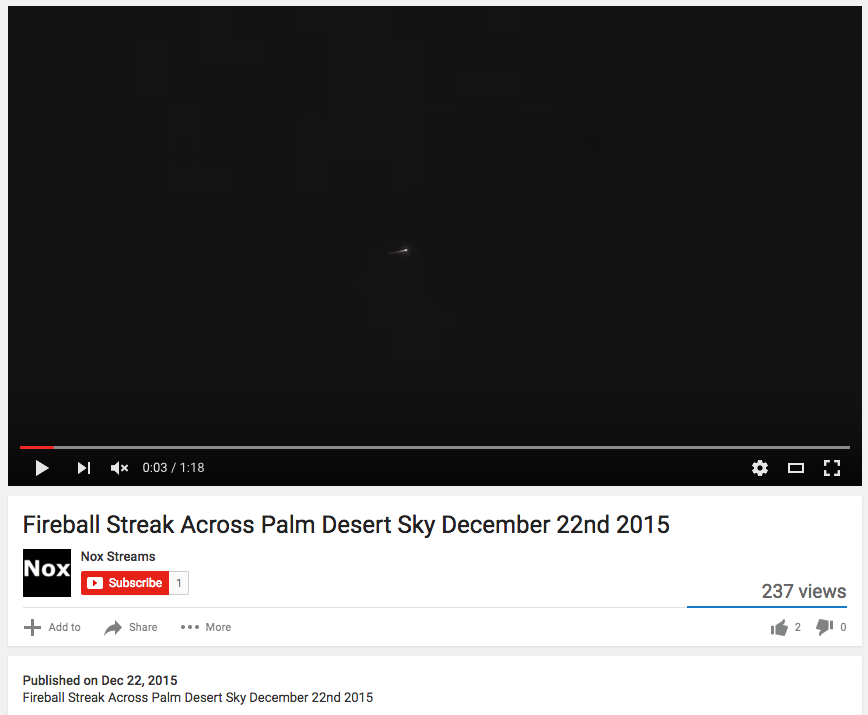 Pictures of a soda-can bomb are being shared on Twitter right now as well.
The photo isn't related to the EgyptAir flight, however. It's actually an image from an issue of ISIS's official magazine, Dabiq. ISIS claimed it was a photo of the bomb that brought down a Russian plane in November.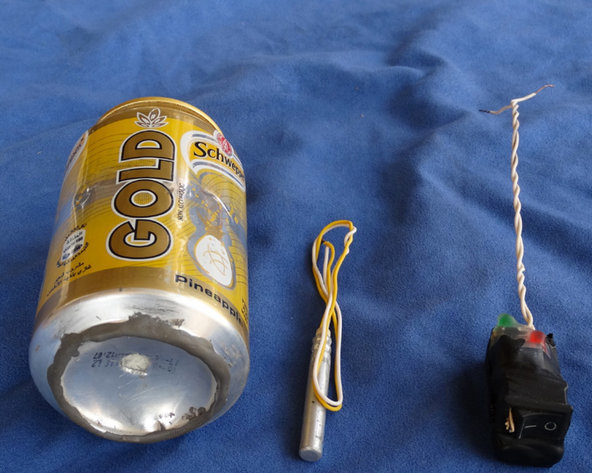 RT tweeted Thursday morning that Greek authorities had declared a no-fly zone over the search zone. There is no proof that this is true.
Trolls are also tweeting photos at EgyptAir's official Twitter account. They're claiming that the photos are of relatives who were aboard Flight MS804.
Except if you do a reverse image search on the above image, it's actually a photo of Mexican-American singer-songwriter Jenni Rivera — who was not on Flight MS804.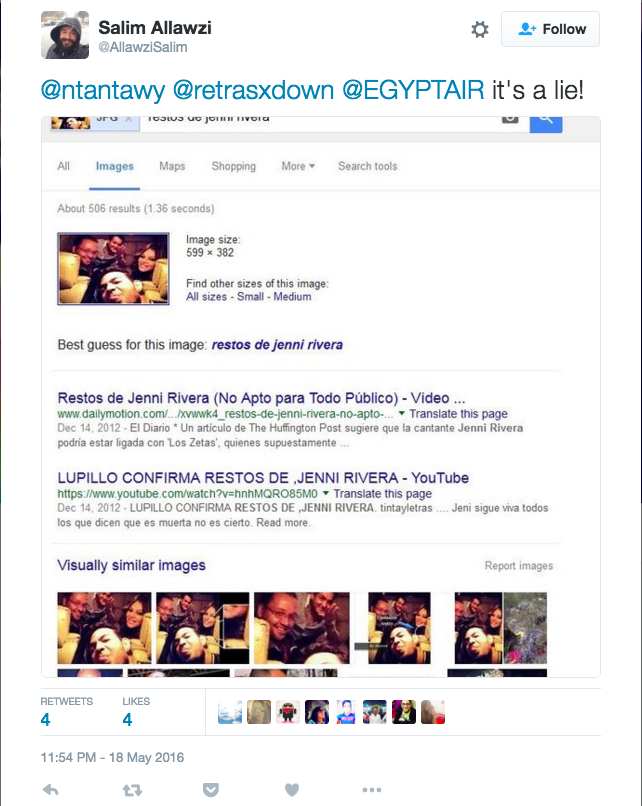 Another account then tweeted the avatar of the first account at EgyptAir's Twitter account, claiming they were on board as well.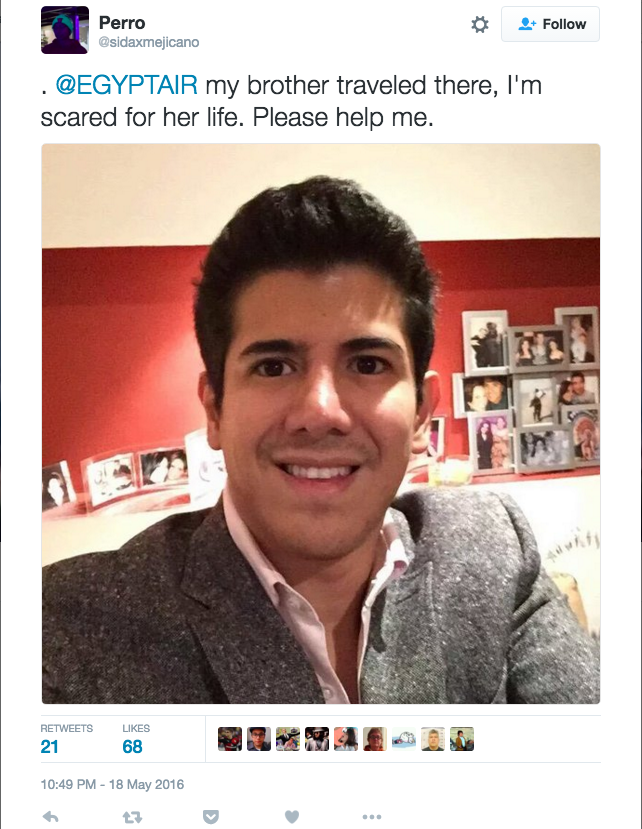 After news broke Thursday afternoon that debris had possibly been found by Greek search teams, users started posting photos that looked like they might have fit early descriptions.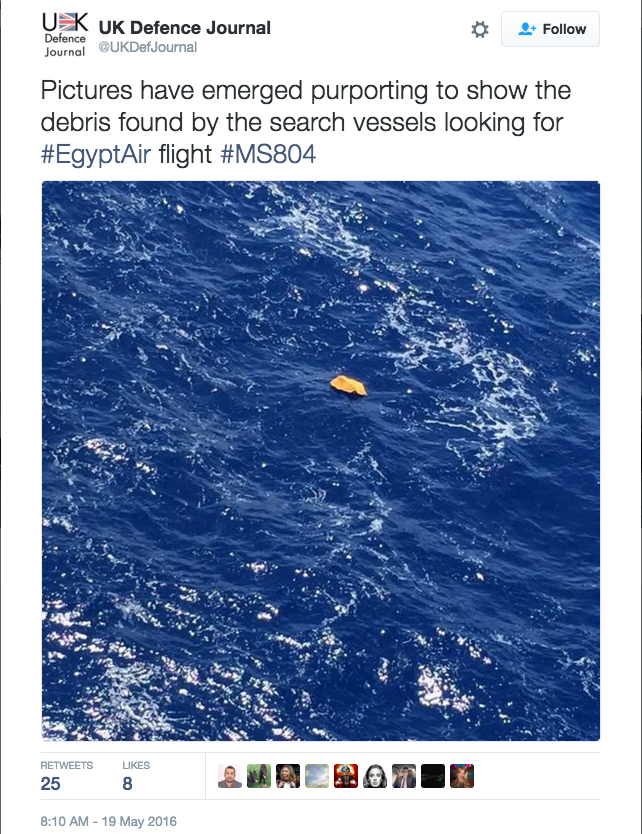 These two photos from the UK Defence Journal's Twitter account do not bring up anything from Google's reverse image search, but as of publication, there are no known photos of any debris connected to Flight MS804 that have been released to the public.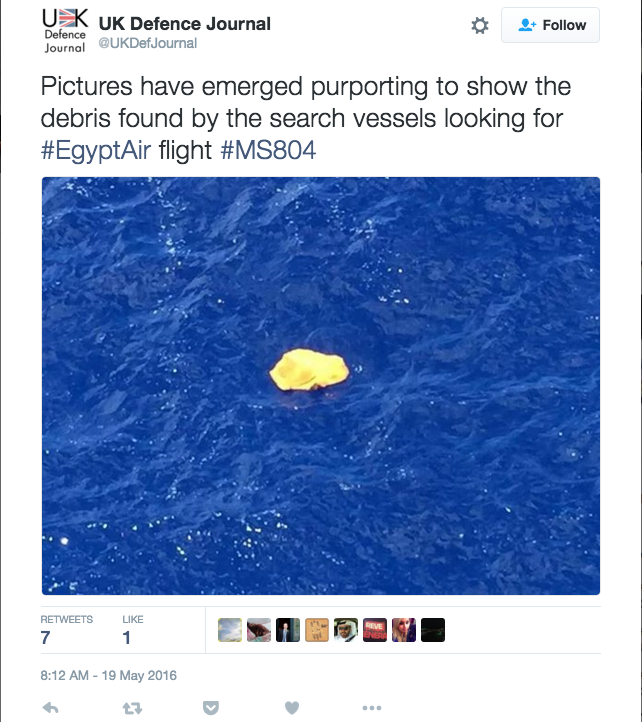 The photos appear to have originated from this Arabic-language Facebook account belonging to a ship captain based out of Alexandria, Egypt. It is unclear if they are related to Flight MS804.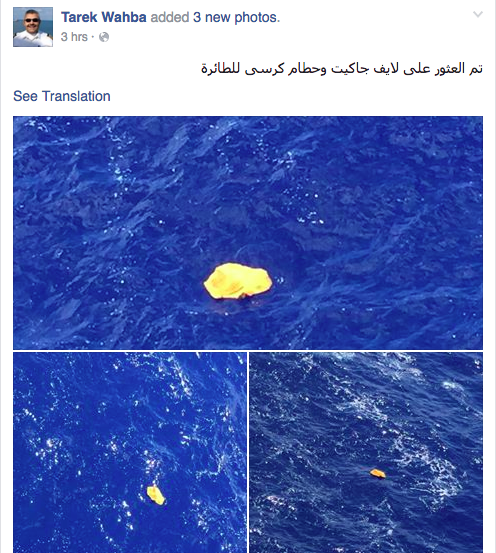 An ex-general told Alghad Alarabi TV that "electromagnetic shock" by a U.S. weapon shot down Flight MS 804. As of Friday, there is still no official reason for plane's disappearance.