Abby Madi and Peterson Zatterlee comforting their dog Rippy standing in the wreckage of Moore.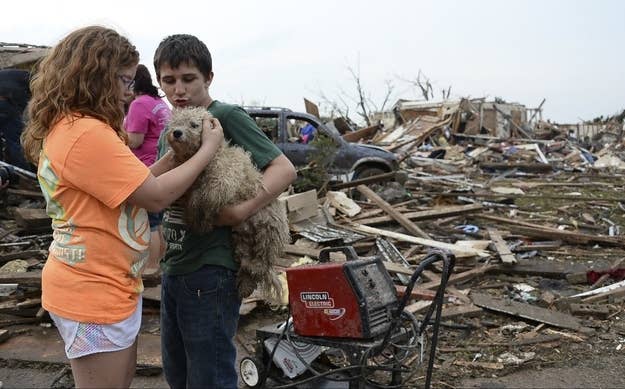 Maeghan Hadley, of the One Day Ranch pet rescue, takes a kitten from the wreckage of a mobile home, near Shawnee, Oklahoma.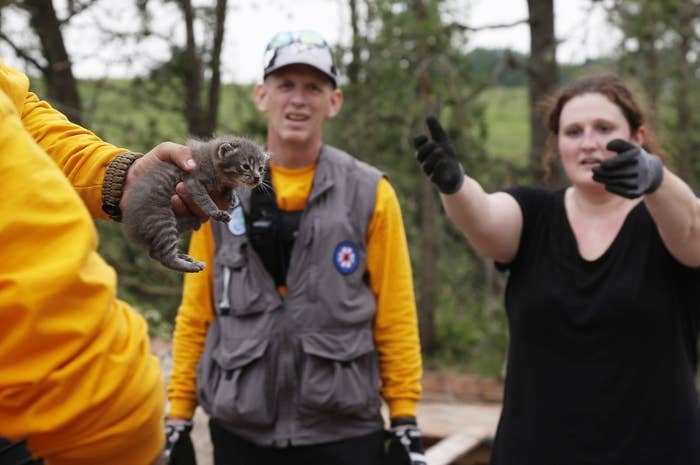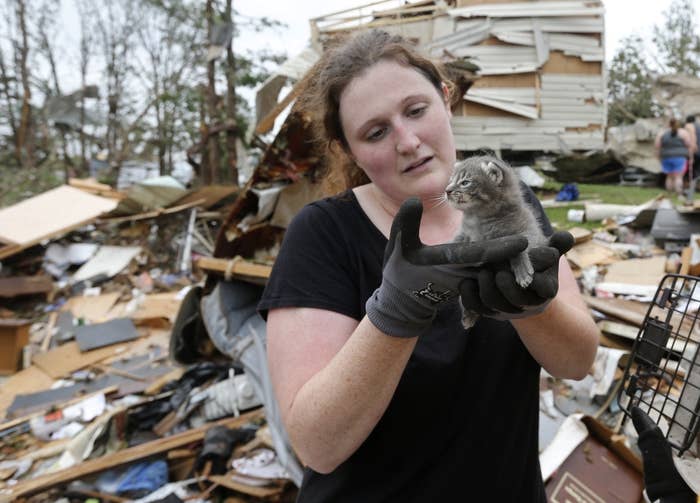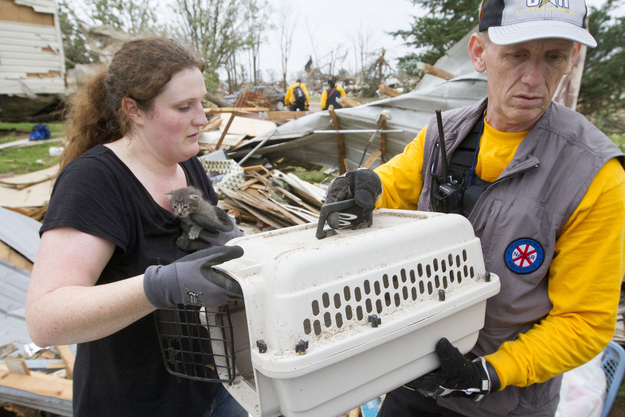 Lonnie Langston and his dog survey the wreckage of his garage near Shawnee, Oklahoma.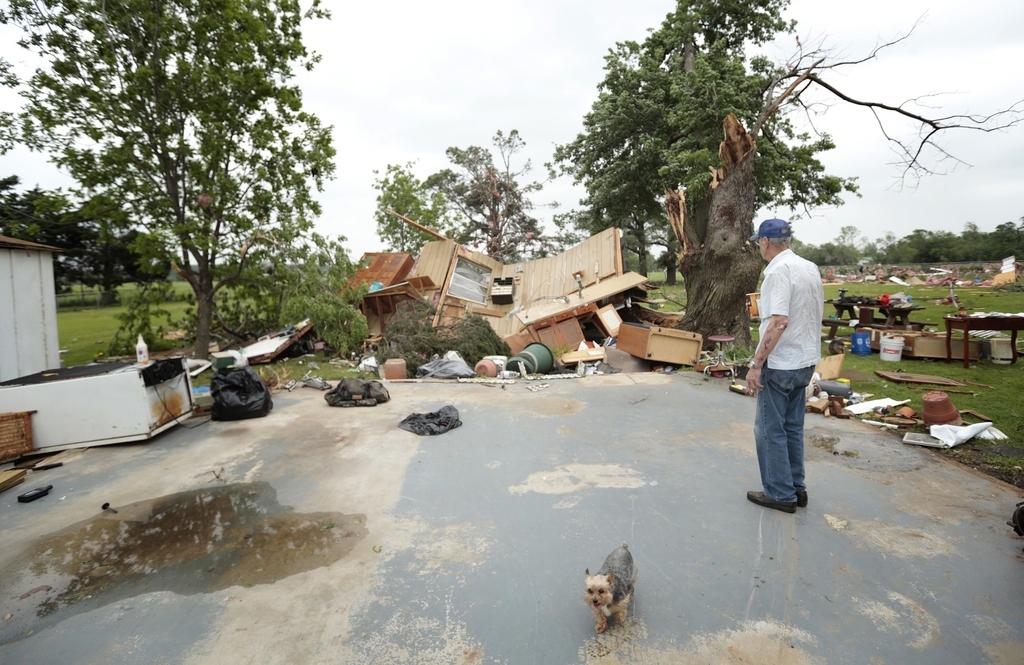 Kay James comforts her cat in the wreckage of what used to be her home.
A dog, hurting, but alive, who made it through the tornado in the family's storm shelter.
Elizabeth, who didn't think twice about riding out the storm in a bathtub with her dog Ginger.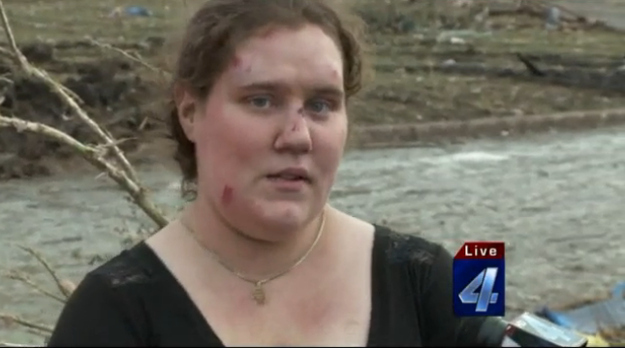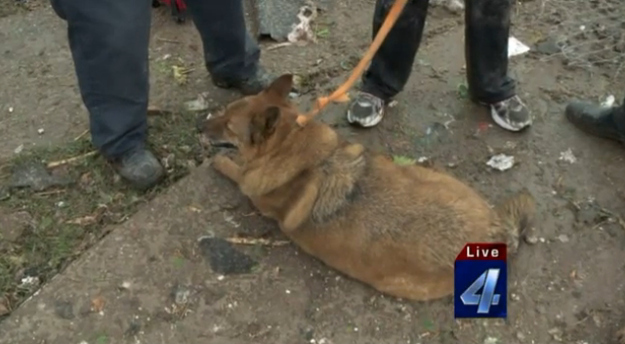 Rescue crews in Moore move quickly to save an injured dog they pull from the rubble.
Rachel Hilton rescues stray kittens from the debris of her parents' home in Moore.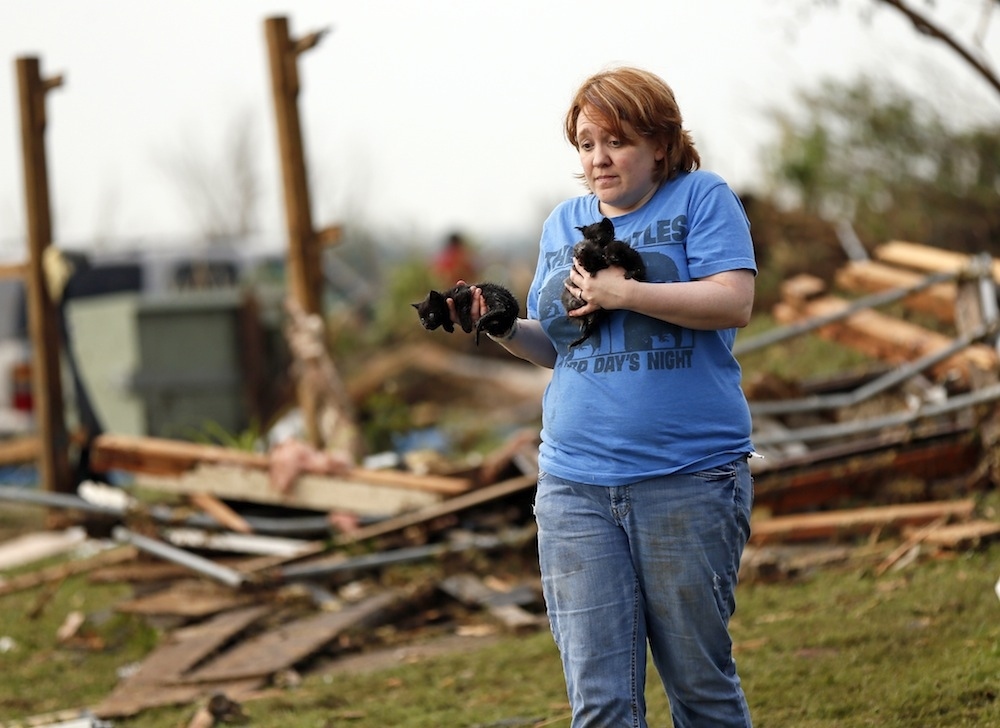 A man saves a horse from the rubble of a destroyed daycare in Moore.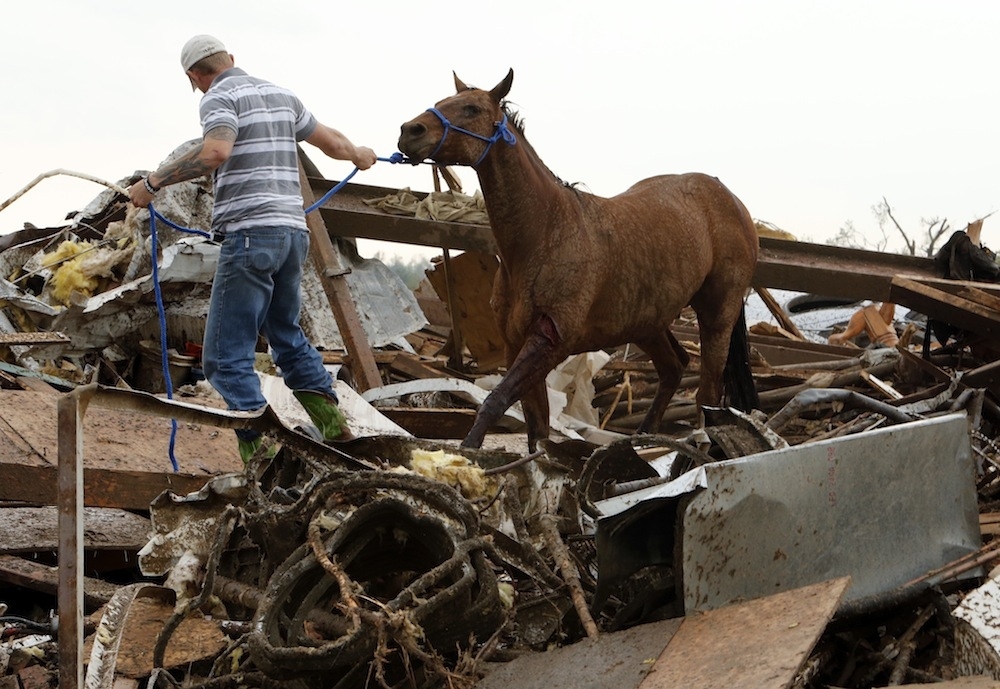 But there are also animals who have yet to be reunited with their owners, including this scared little guy.
And this smiling pooch.
If you know anything about the whereabouts of any missing animals, there are two pretty active lost & found Facebook groups that need all the help they can get.