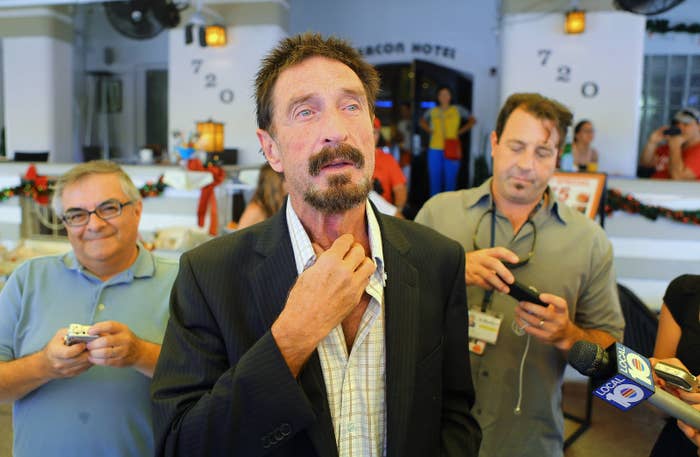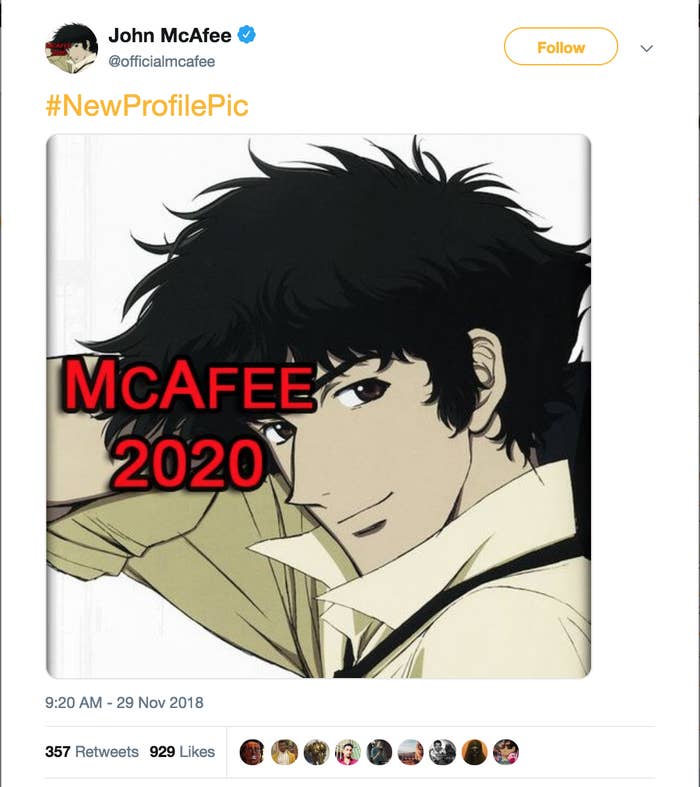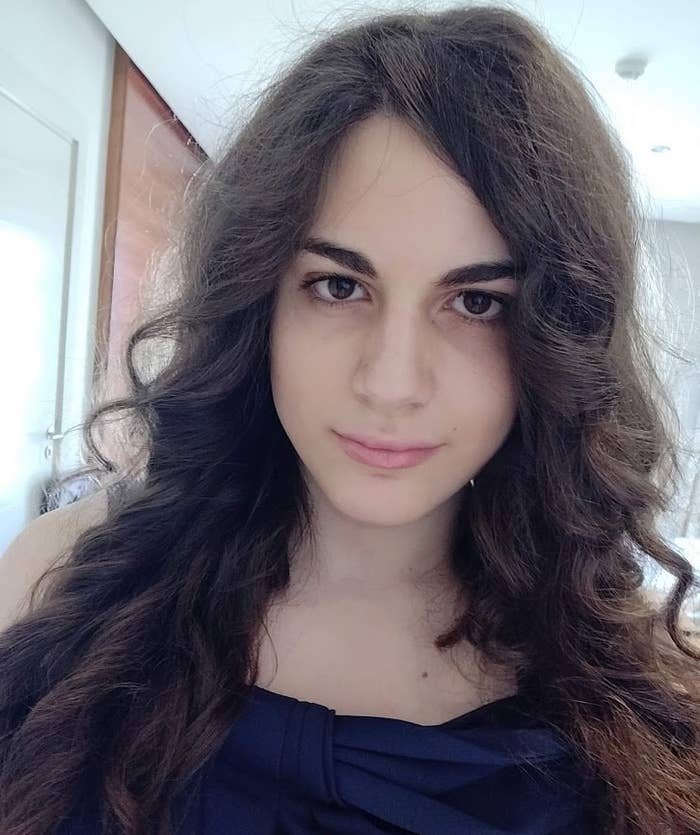 Nawar, who is taking some time off from college, told BuzzFeed News that she got the job a few days ago.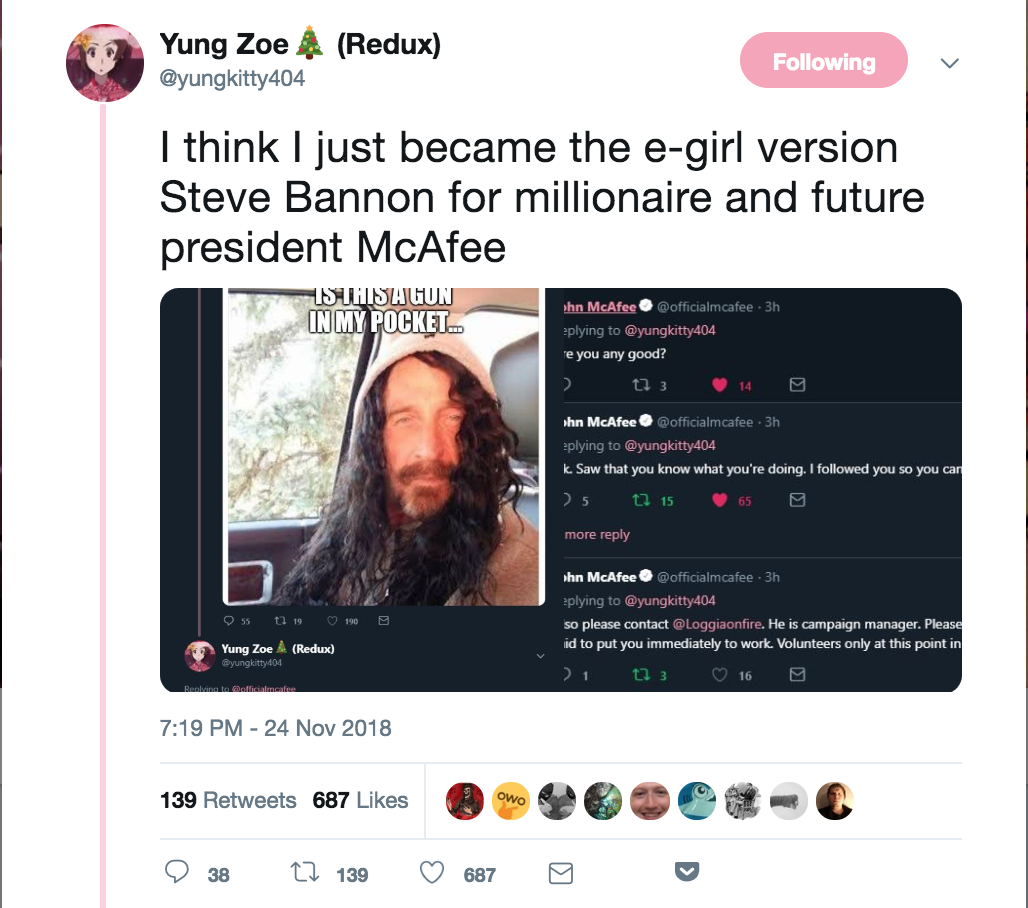 "I joked in his reply and asked to be part of his campaign," she said. "By 9 p.m. that night I was on the phone with McAfee himself. The next day I spoke to his campaign manager."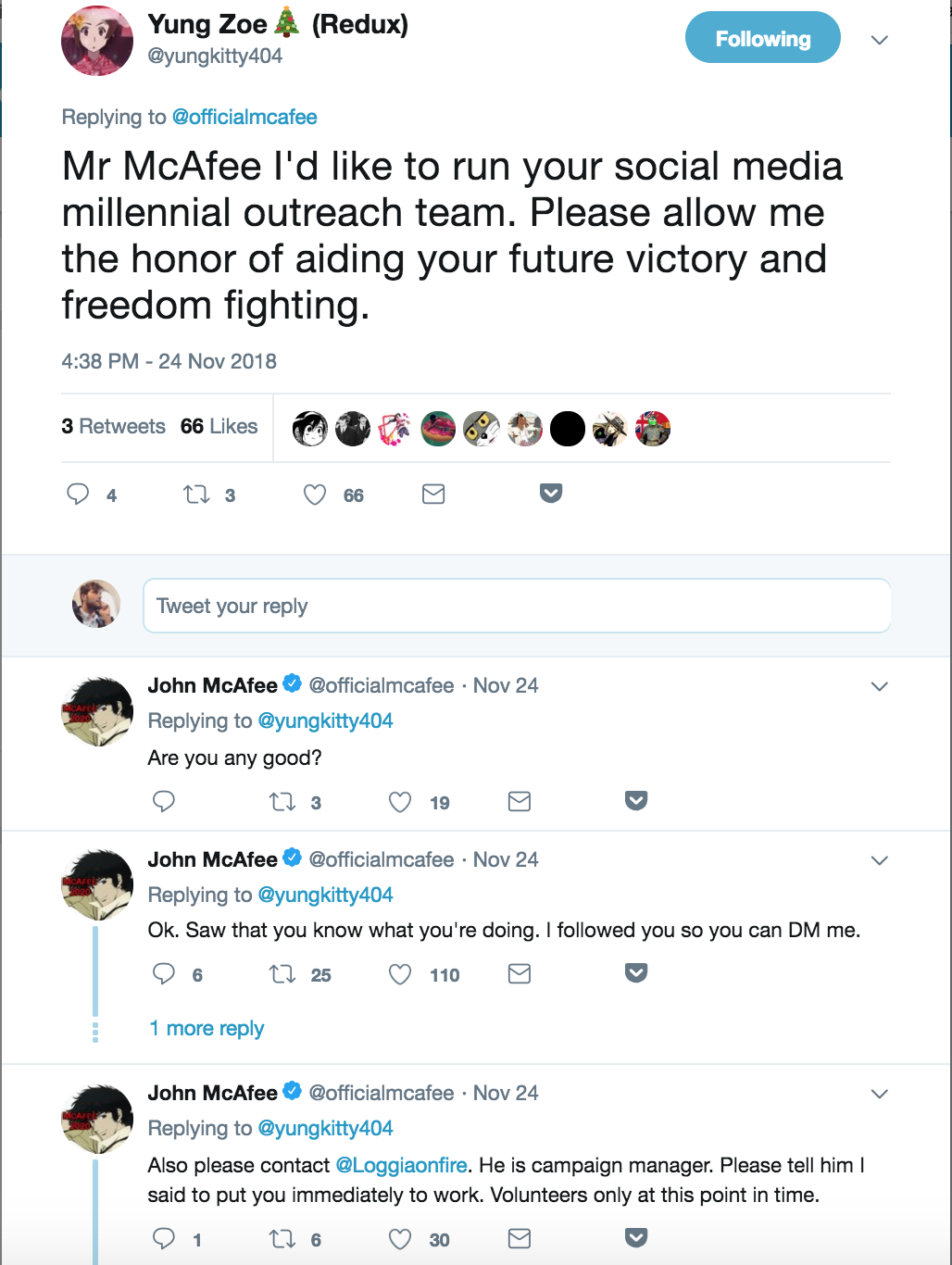 Nawar said that advising McAfee on how to pick out an anime Twitter avatar was one of her first projects.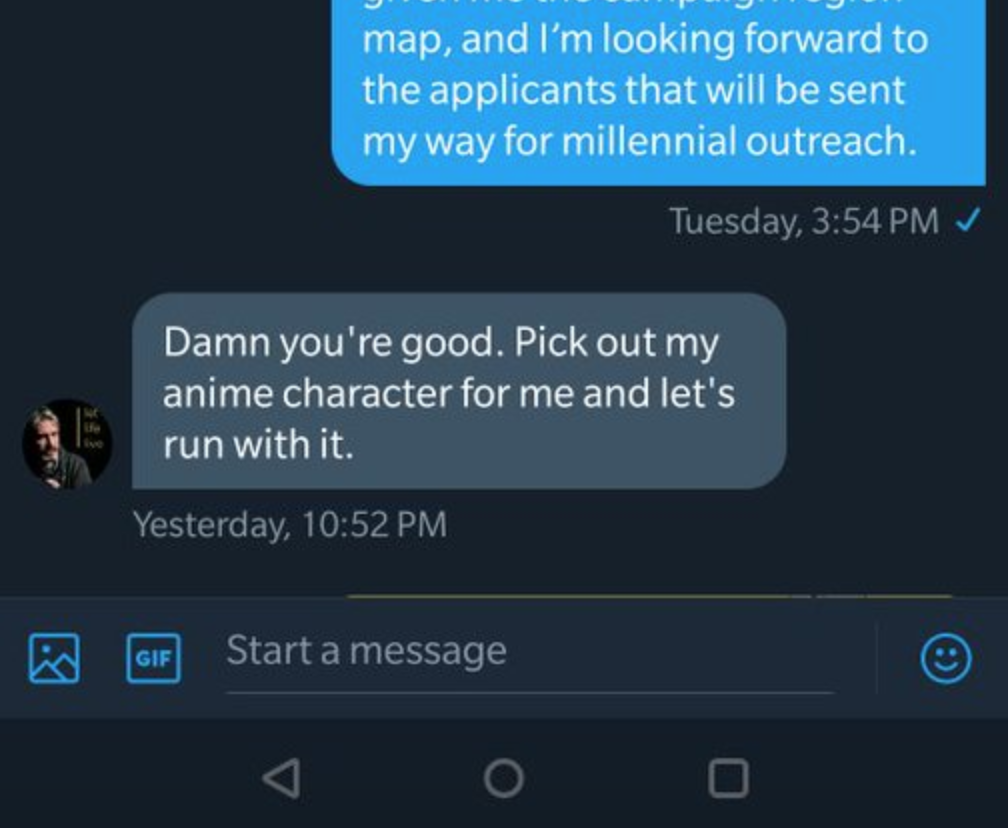 "I gave him options," she said. "He chose Spike because he's a cowboy."