Cor Pan, reportedly a Dutch passenger on the downed Malaysia Airlines Flight MH17, made a joke about the flight on Facebook before taking off Thursday morning.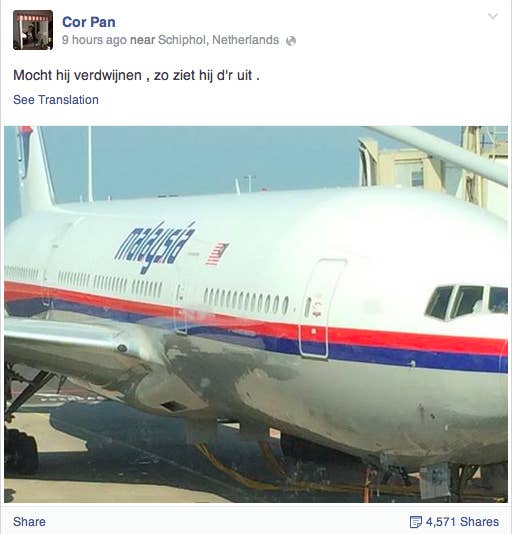 He posted a photo of a Malaysia Airlines plane with the caption: "If it disappears, this is what it looks like."
As more details emerged Thursday about the fate of Flight MH17, Pan's Facebook post quickly started going viral.
Pan's friends have poured on to his page to share their grief in comments.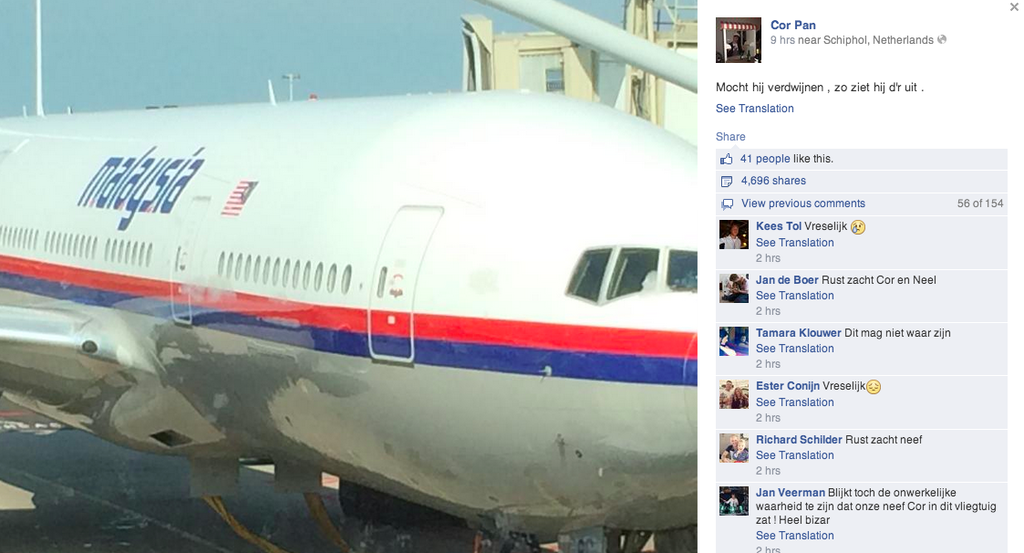 There is also a separate memorial page for Pan that his friends set up where even more users are sharing photos.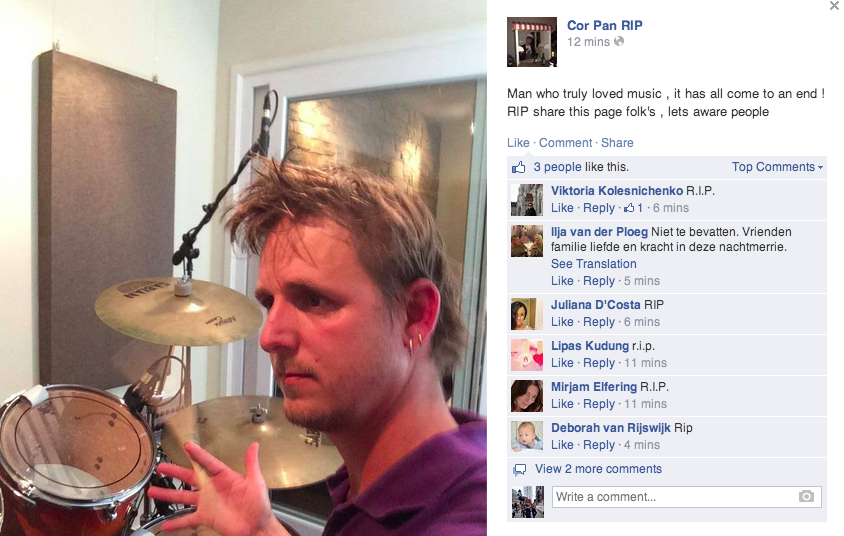 In the search for details about who might have been on board the downed flight, Twitter users began sharing screenshots of Pan's photo.
Many found the joke incredibly eerie.
There were 280 passengers and 15 crew members on board Flight MH17. For more details about Flight MH17 follow this developing story.