Last week, a petrochemical plant in the city of Coatzacoalcos —owned by Mexichem and Mexican state-run oil company Pemex — exploded.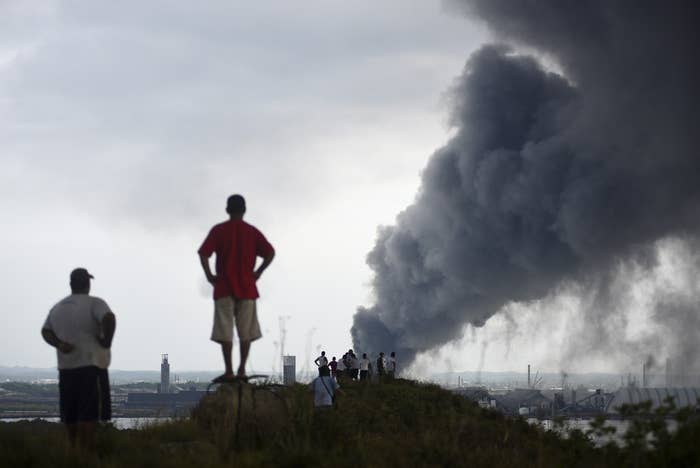 As of Friday, the death toll reportedly increased to at least 28 people. Authorities are still trying to determine the overall impact of the damage.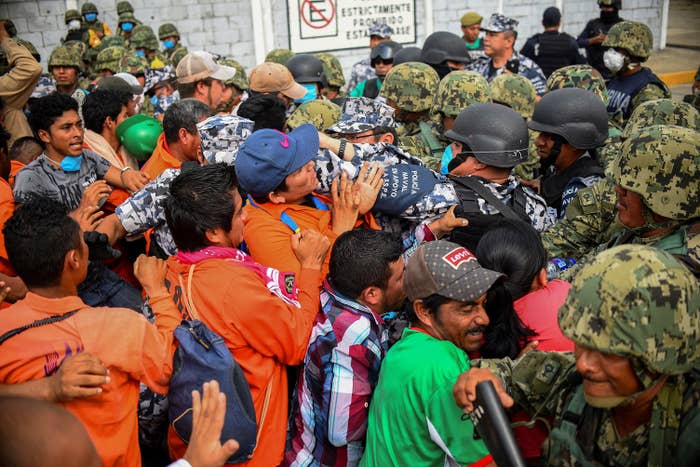 Mexico's president, Enrique Peña Nieto, shared a photo album on the official Facebook page for the national presidency shortly after the blast. The album showed Peña Nieto touring the affected area.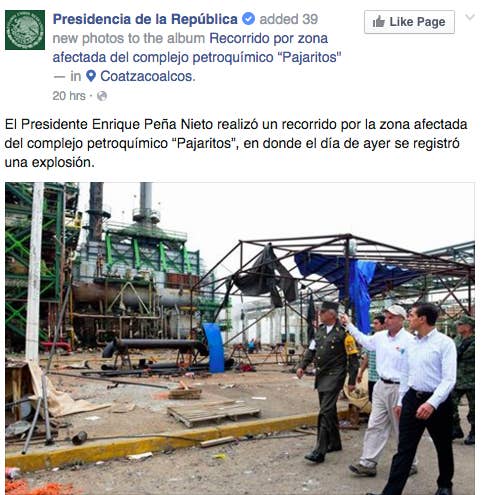 The only problem with Peña Nieto's photos, however, is that they didn't look exactly natural...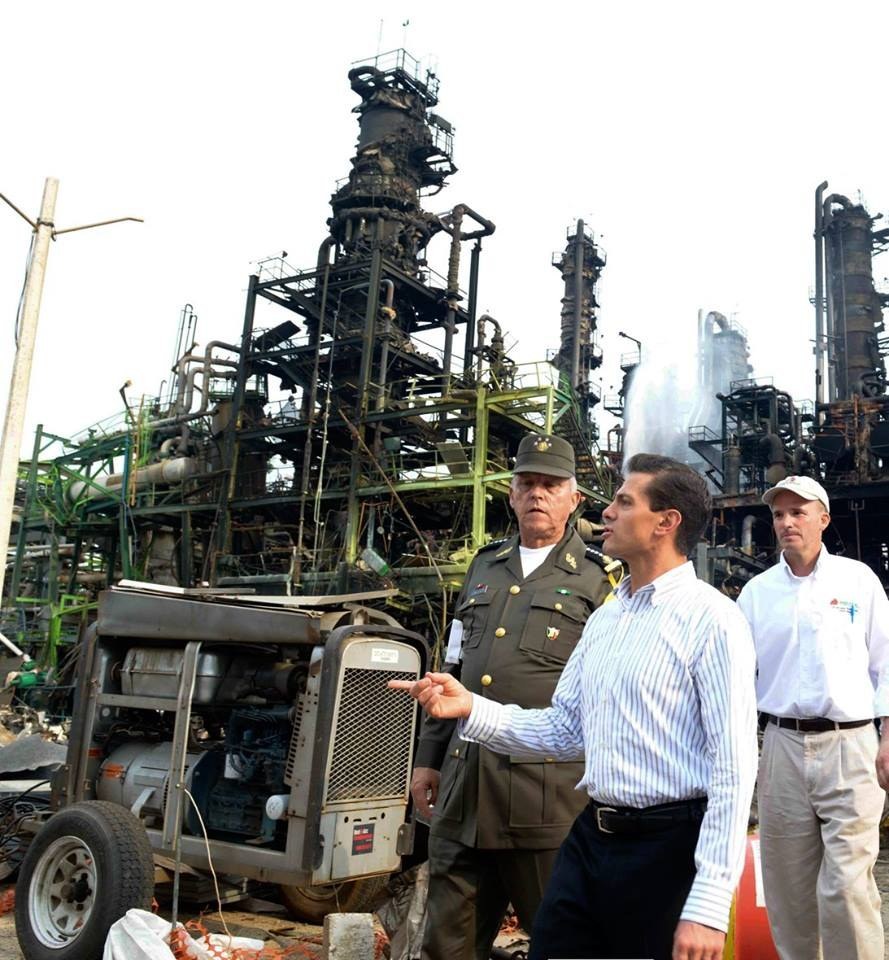 See what I mean?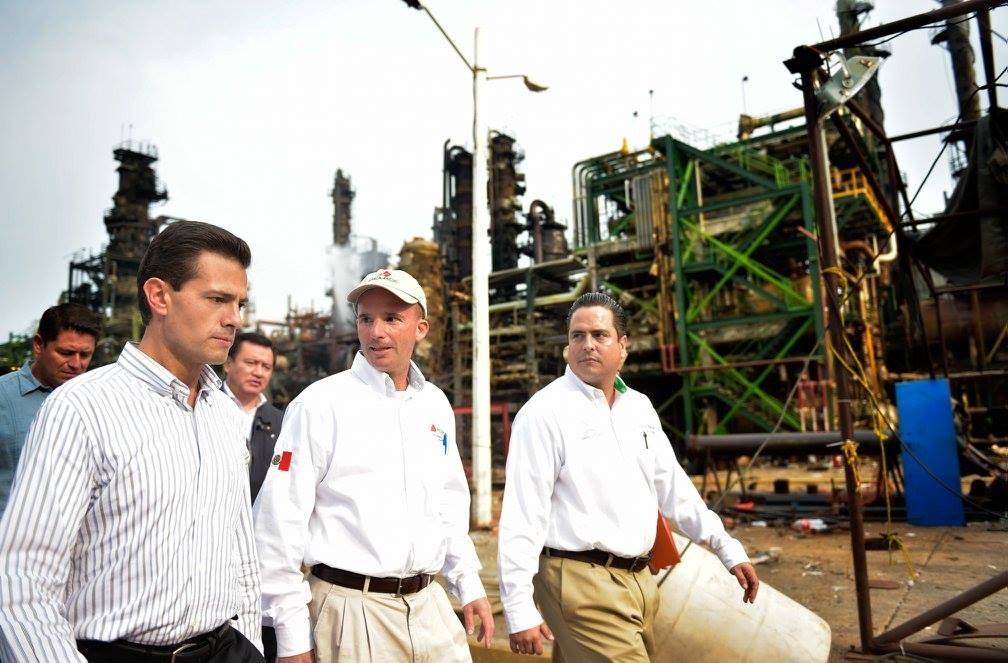 Like there's just, um, something sort of off about them.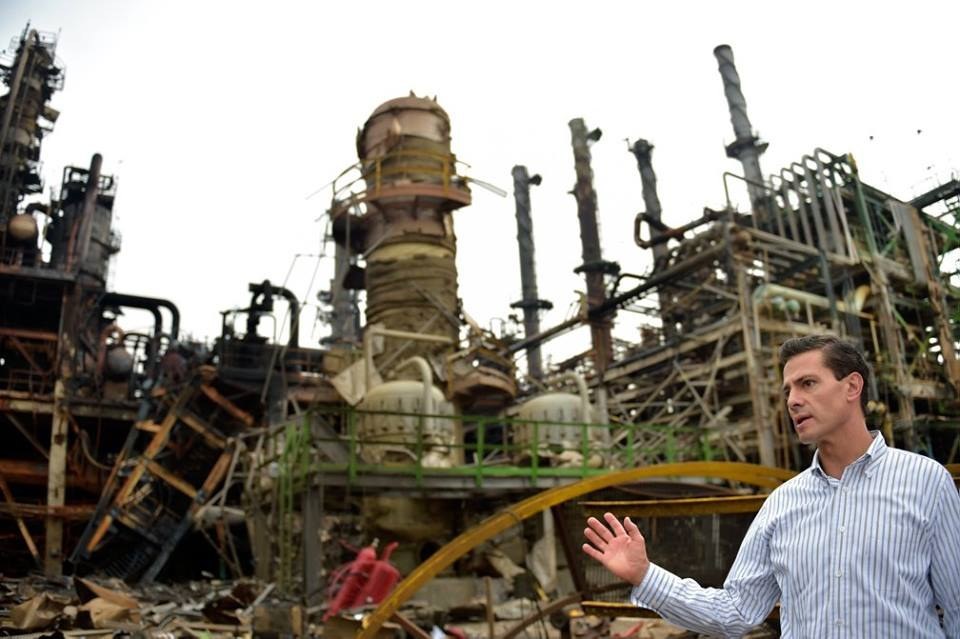 Like the lighting is totally weird.
It's just...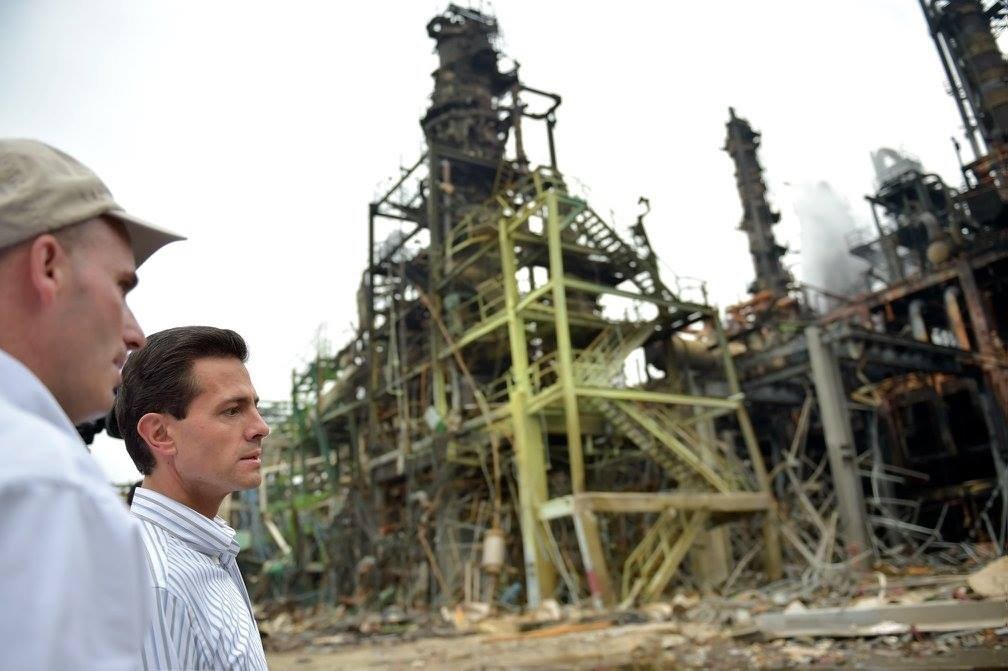 You see what I'm saying?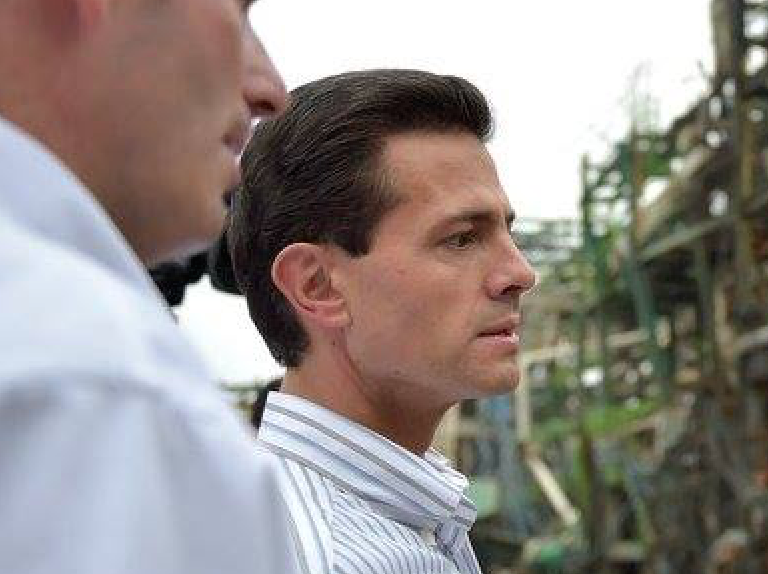 Well, you better believe people noticed.

President Peña Nieto's photos quickly went viral all over Mexican social media.




And then to make matters worse, Javier Duarte, the governor of the state where the explosion happened, tweeted about the disaster. Except Duarte tweeted this photo from a 2011 airstrike in Libya instead for some reason.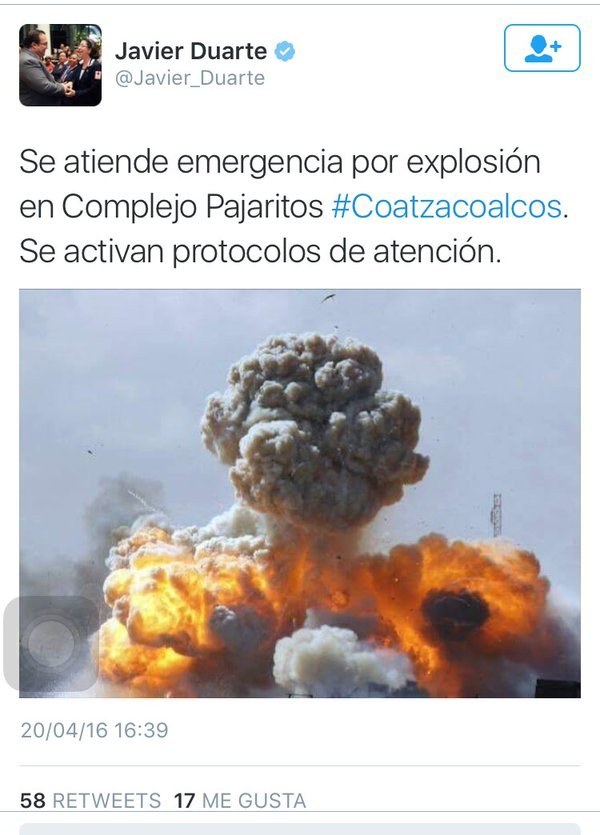 People also quickly took Peña Nieto and started photoshopping him into other photos.
Movies like Star Wars.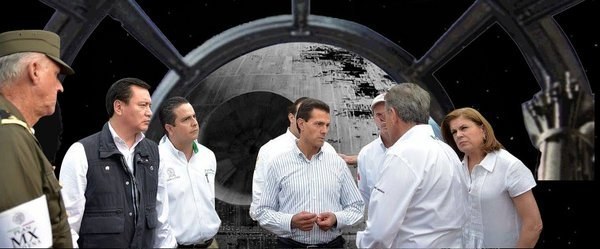 They even put him at Springfield's power plant.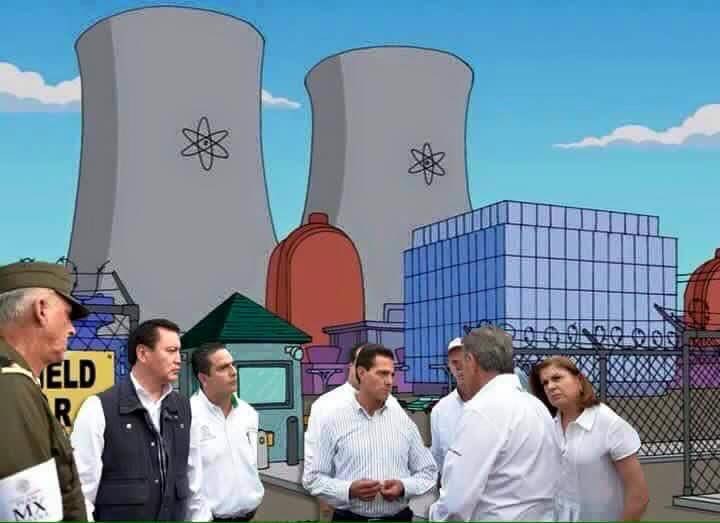 :(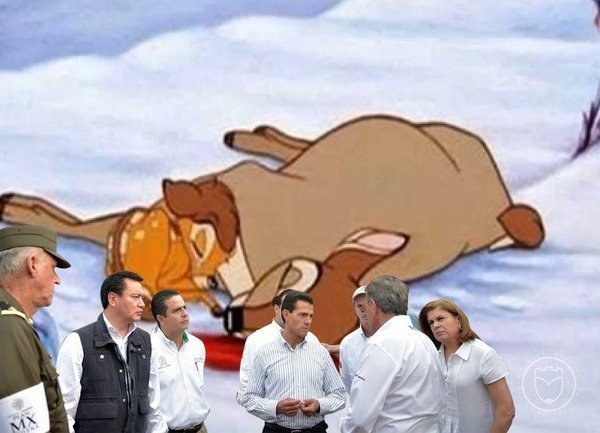 Alejandra Lagunes, the national coordinator of digital strategy for the president, told BuzzFeed News that the photos have not been retouched.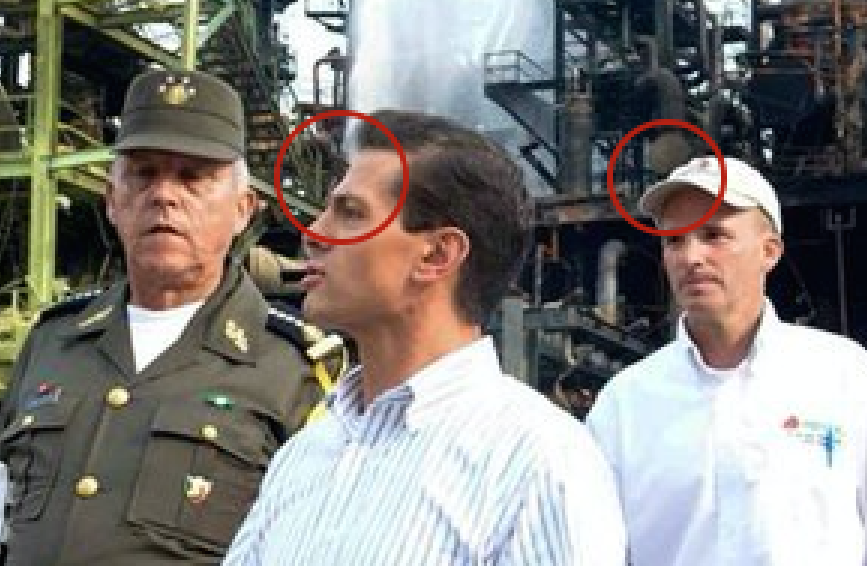 "All we did was light treatment," Lagunes said. "The only thing that was applied to photography was contrast, making the blacks blacker and more illuminated."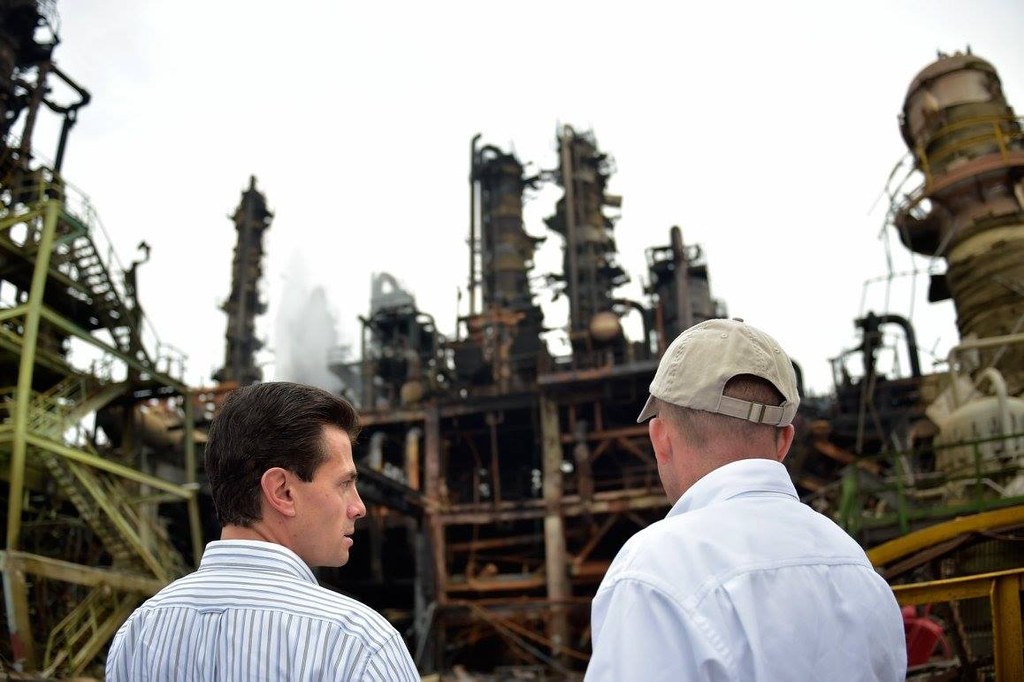 Lagunes said the reason they used a light treatment was because it was a cloudy day.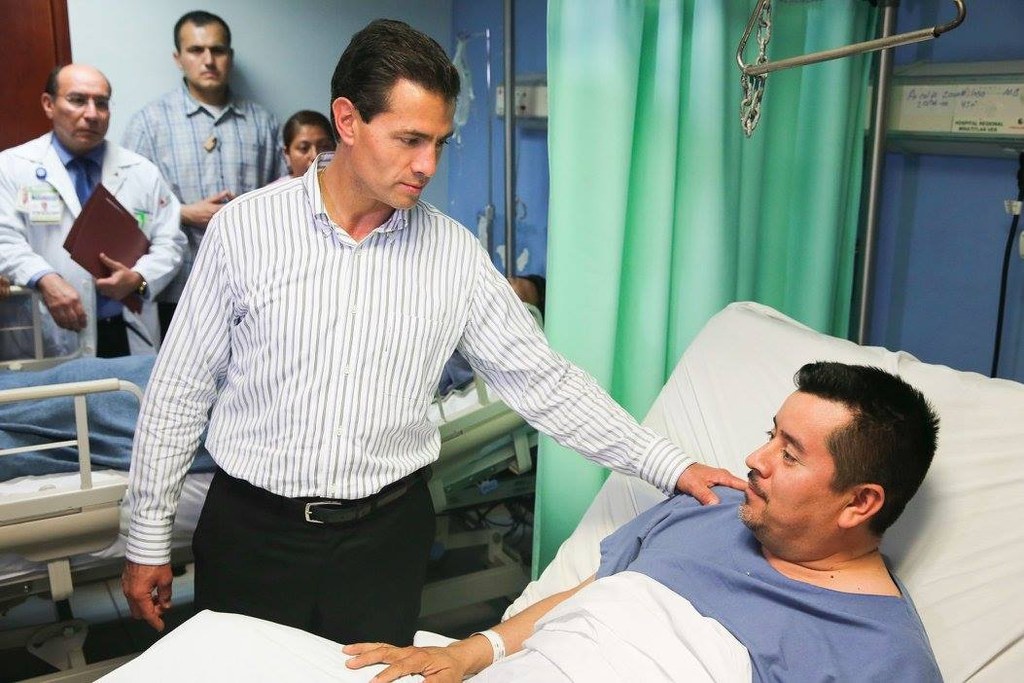 BuzzFeed Mexico used a photo forensic tool to more thoroughly scrutinize the photos. It reveals different layers of a photo, along with digital modification. The photo seems fishy, but it doesn't look blatantly photoshopped.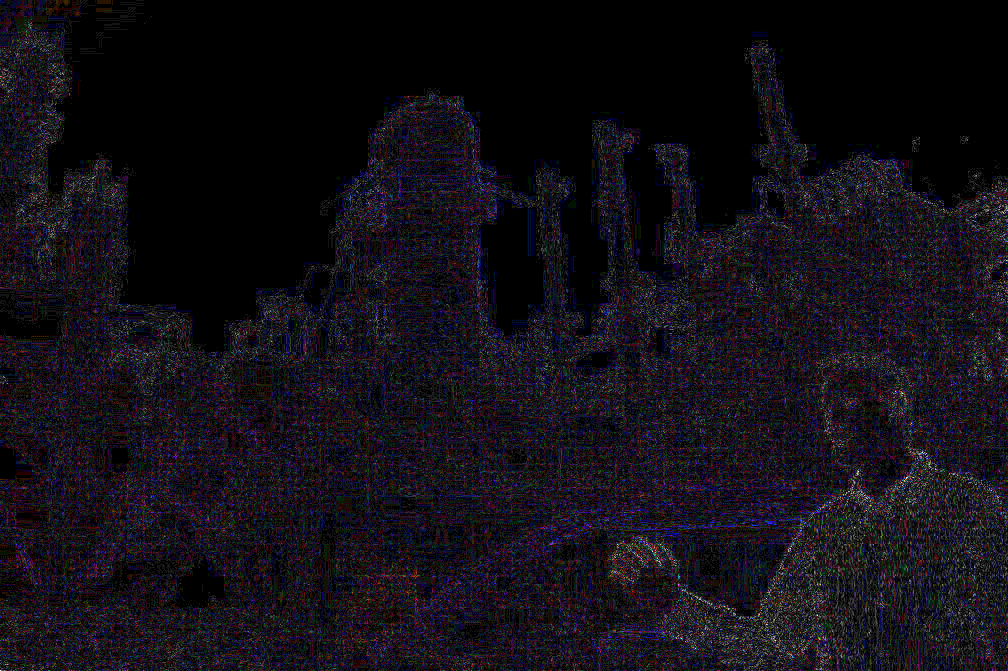 BuzzFeed Mexico also conducted a poll — and the majority of readers totally aren't buying it. Here's a rough Google Translate version of what people think about the whole thing: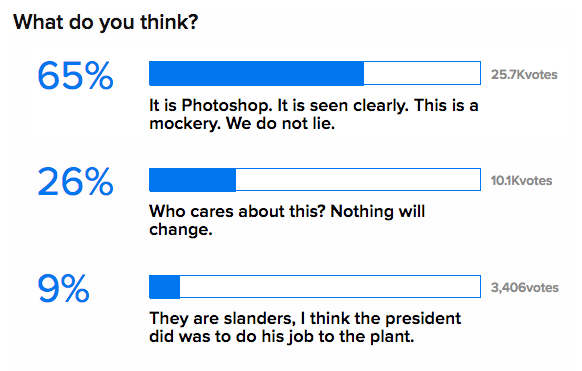 *X-Files theme plays*