Mel Brooks Wore A Prosthetic Sixth Finger For His Handprint On The Hollywood Walk Of Fame
OK, that's pretty good.
Mel Brooks finally added his hand and foot prints to the concrete outside the famous Chinese Theatre on the Hollywood Walk of Fame on Monday.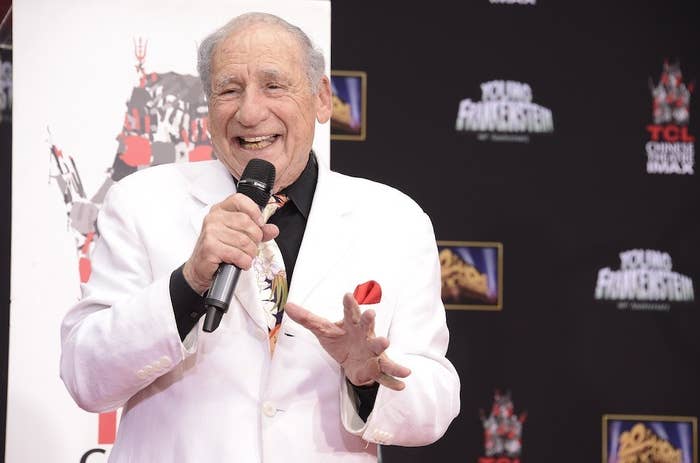 The ceremony coincided with the 40th anniversary of Young Frankenstein. And in typical Mel Brooks fashion, his print is going to look a bit different than everyone else's.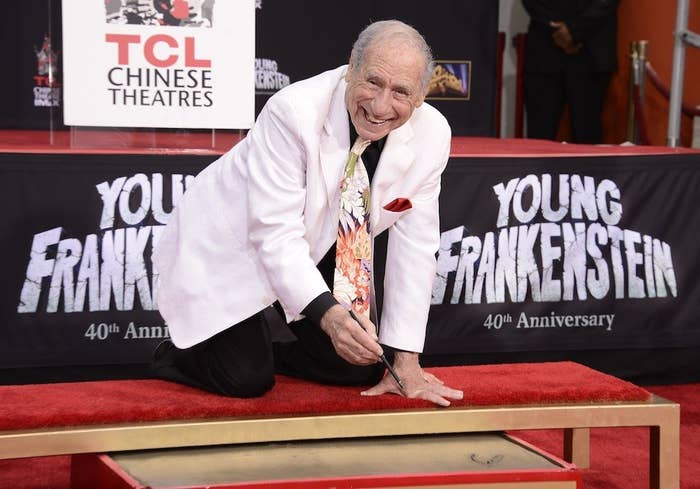 Brooks decided to wear a prosthetic, giving him an eleven finger hand print.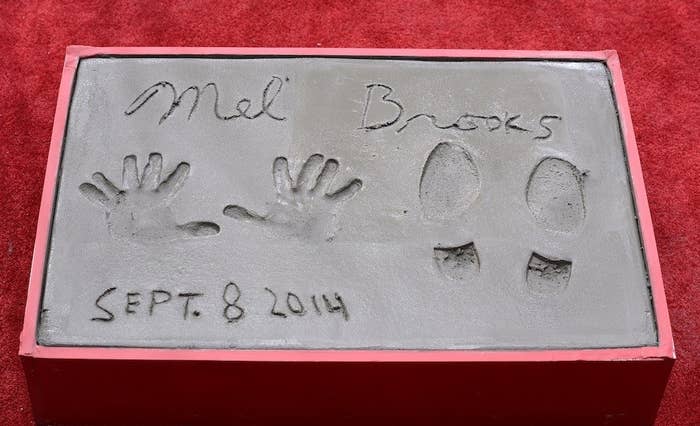 The 88-year-old comedian tweeted a photo of his hand print Monday afternoon.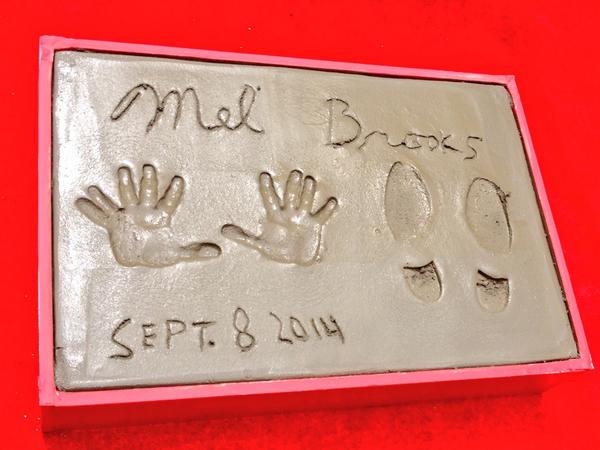 "Ladies and gentlemen, I want to thank you all for being here and being part of the wonderful charade," Brooks told the crowd at the ceremony. "I really love it."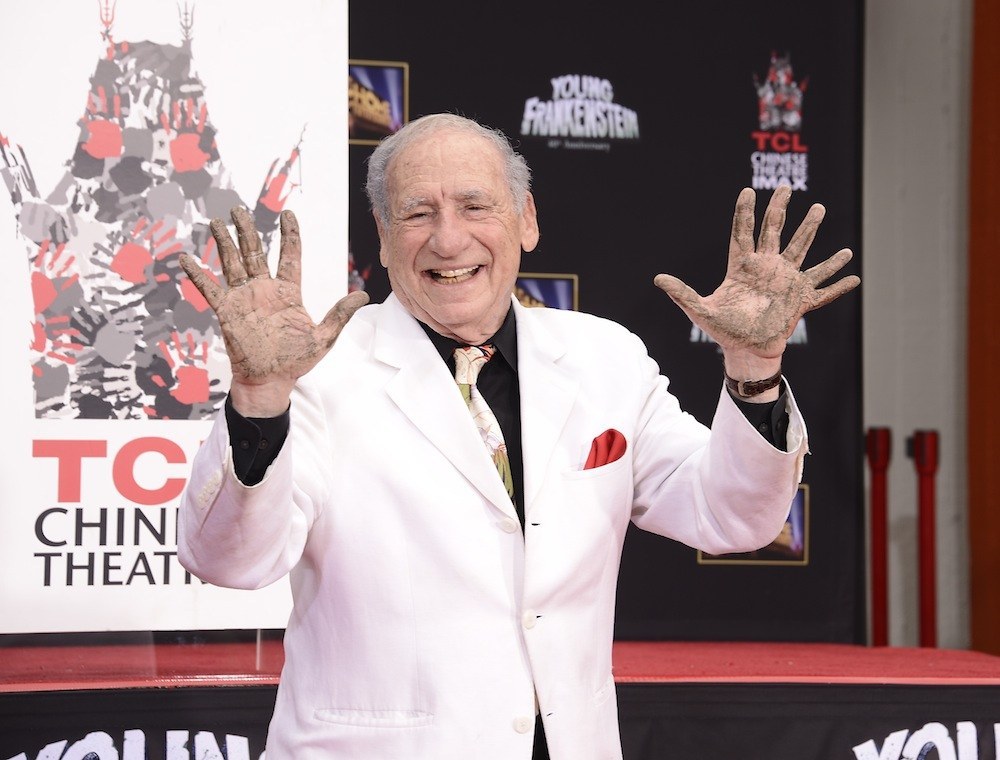 Brooks headed to a taping of Conan O'Brien's show after the ceremony, but not before using a comb to apparently make fun of Hitler.