This year at the Olympic Games in Rio, you might stumble across a pretty interesting sight outside the various stadiums holding competitions around the city.
Meet Chen Guanming, a 60-year-old Chinese farmer who pedaled his rickshaw all the way from China to Rio. He calls himself "Olympic madman," and surely he deserves it: This is the third Olympic Games he's ridden to.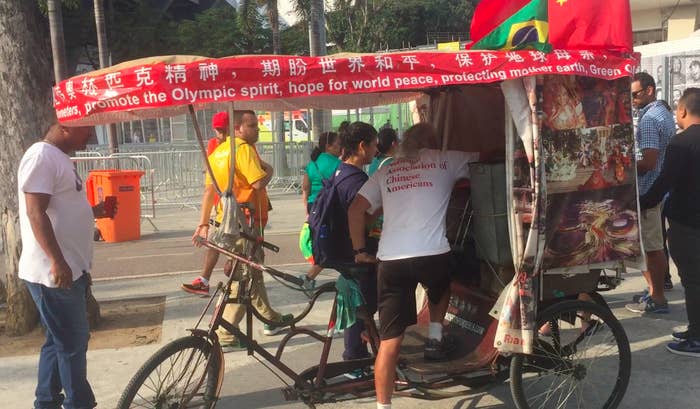 Brazilians welcomed him with a splendid show after he arrived Rio a week ago.
Seventeen years ago, he embarked on the crazy adventure as an Olympics chaser: He toured around China before attending the Beijing Olympics in 2008, then made it to London in 2012, and now he's in Rio. He plans to finish his global journey in Tokyo for the 2020 Olympics.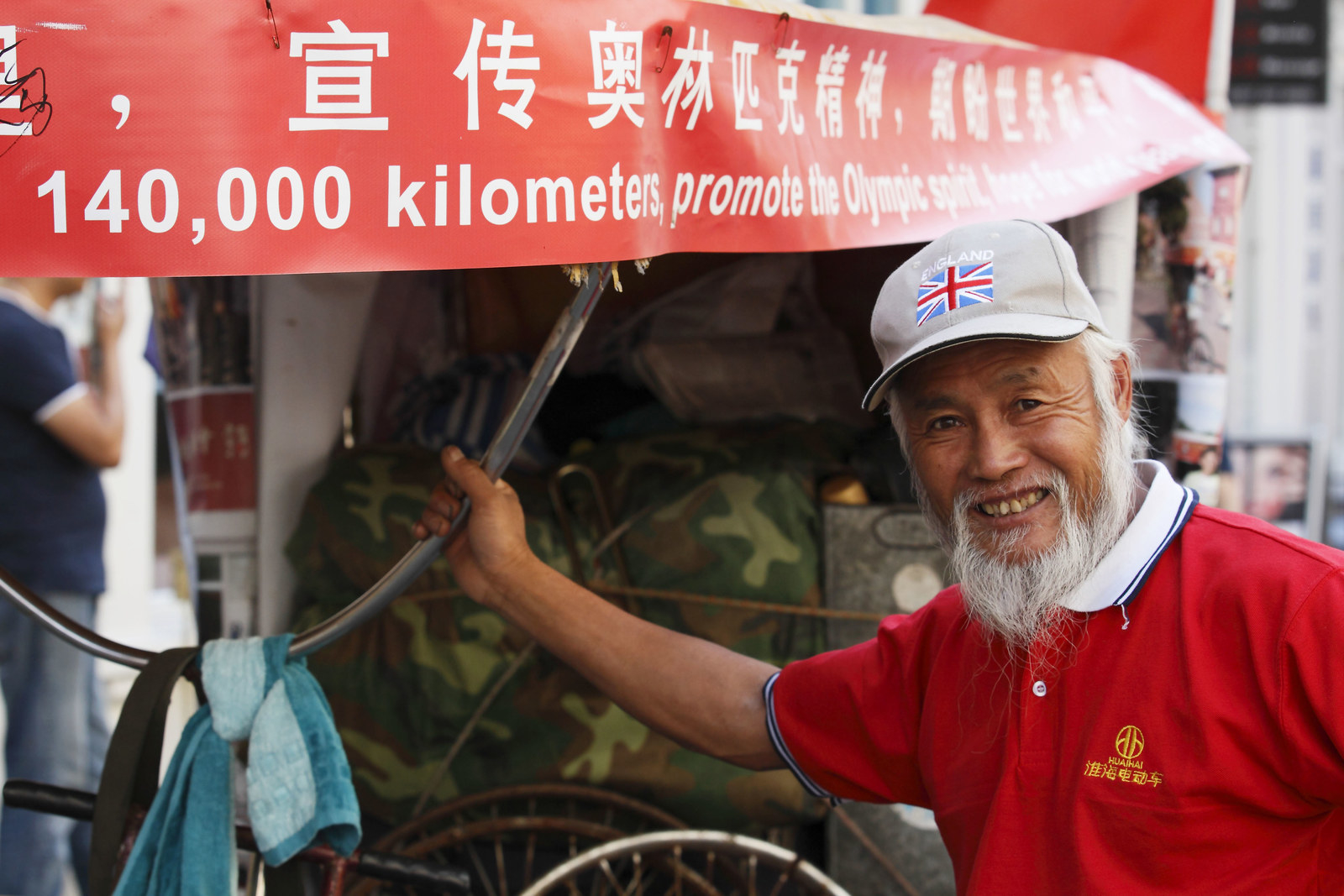 Chen doesn't really have money, but strangers he has met on the road have been pouring support on him: heartfelt encouragement, a warm meal, or a lift up a hill. The rickshaw, his good buddy, carries all his luggage and weighs as much as 400 pounds.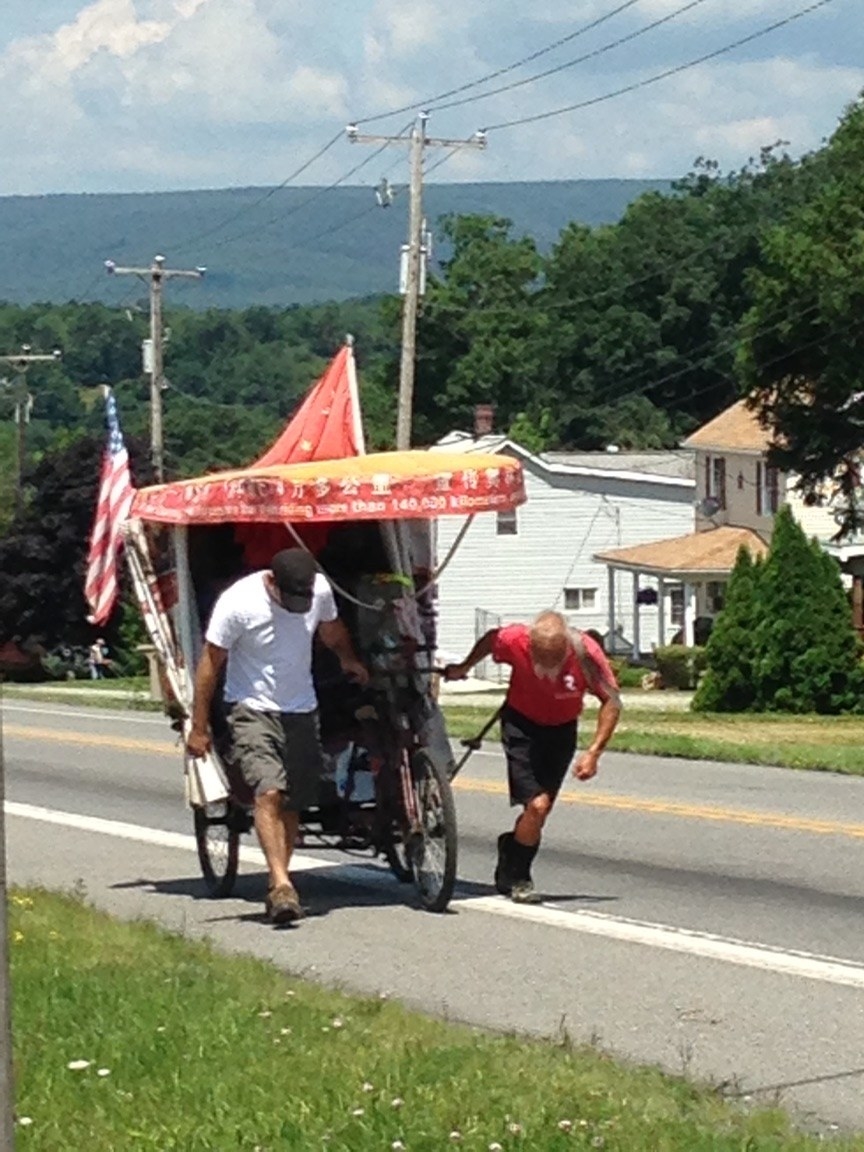 Zsofia Korodi, a Hungarian living in London, set up a Facebook fan page for Chen after being "inspired by his actions," so that supporters can keep track of him.
That way his journeys are pieced together, and people alert the next town to look out for Chen and take care of him.
When there's water to cross, people he's met fly him over, and he waits patiently for the rickshaw to arrive by ship.
Chen spent two years traveling almost 40,000 miles to get to the London Olympics. For Rio, he hopped on a plane to Canada and then made his way from Canada through the US, to South America and finally Rio.
Chen said he does it all to promote the Olympic spirit. "My biggest hope is to encourage the vulnerable, the weak, and those who are afraid of challenges."
"[I want them] to stand up, to face the difficulties, and to overcome themselves, with my experience of being encouraged, recognized, and supported by people from all around the world. The virtuous circle will bind friendship deeper and bring together peace."
In Rio, he's apparently becoming an Olympic celebrity.
And gets stopped for pictures wherever he goes.
Even though he's unable watch the games in person, he's completely happy to help by picking up trash and cleaning the surrounding areas of the stadiums. That's what the Olympics are about, he says, "to challenge the boundaries, to compete in a friendly manner, and to win the honor of the higher calling."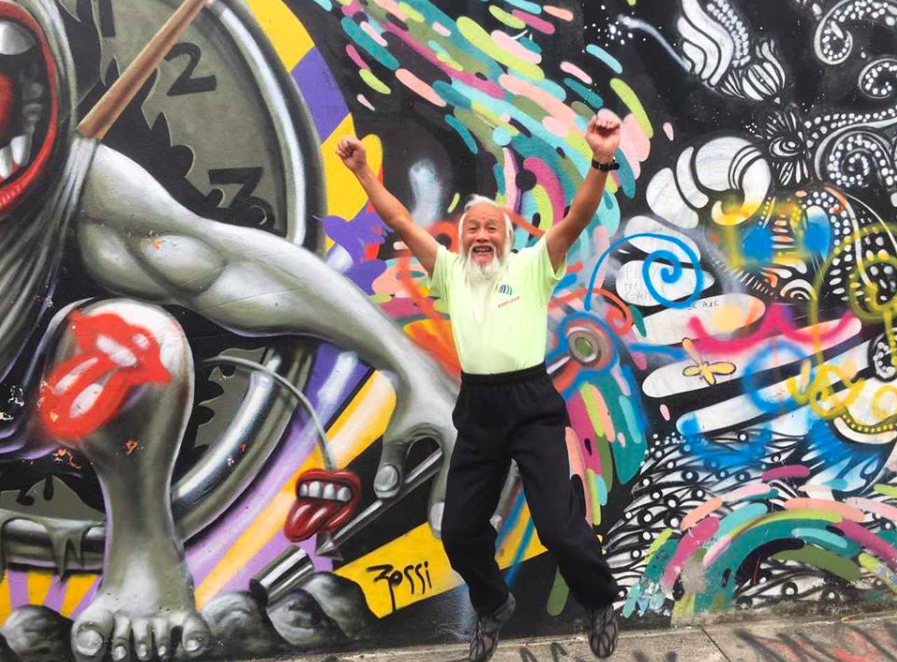 See you in Japan in 2020, Mr. Chen!