Ethan Couch, a 16-year-old from Texas, was sentenced to 10 years' probation by a juvenile court on Tuesday.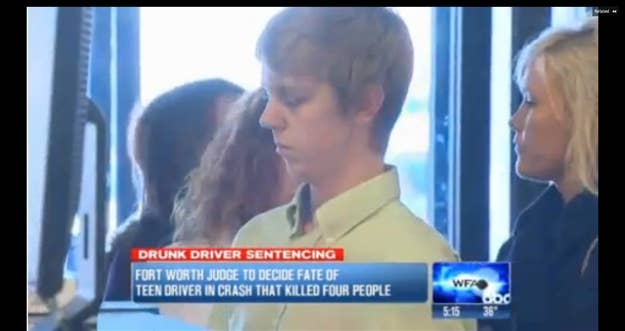 On June 15, Couch caused a drunk driving crash that left four people dead: youth pastor Brian Jennings, 41; mother and daughter Hollie, 52, and Shelby Boyles, 21; and 24-year-old Breanna Mitchell.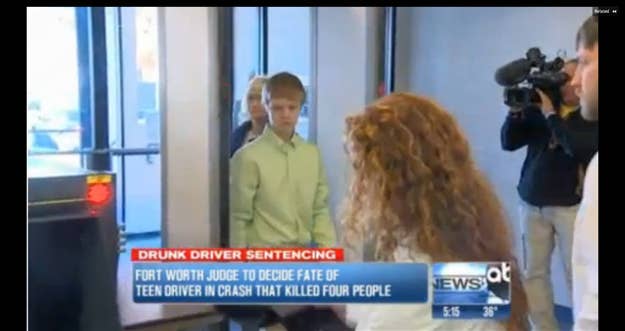 Couch was driving seven passengers, four of which were thrown from the vehicle. Two were critically injured, including one who remains paralyzed and can only communicate by blinking his eyes.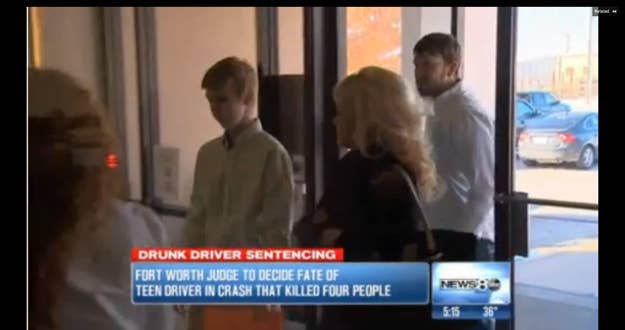 Couch's defense brought in psychologist Dick Miller, who argued that he suffered from "affluenza"...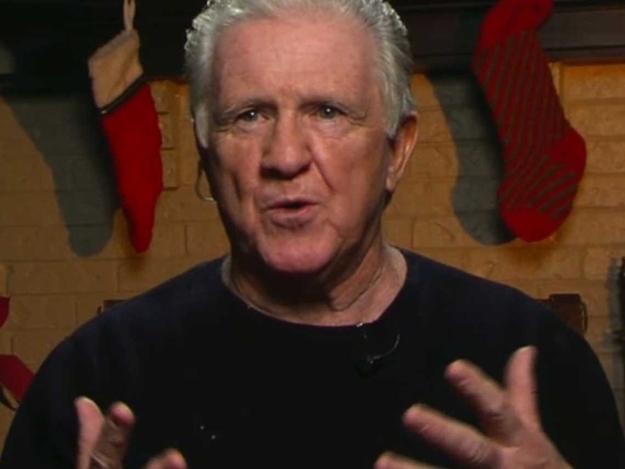 [Psychologist Dr. G. Dick ] Miller said Couch's parents gave him "freedoms no young person should have." He called Couch a product of "affluenza," where his family felt that wealth bought privilege and there was no rational link between behavior and consequences.He said Couch got whatever he wanted. As an example, Miller said Couch's parents gave no punishment after police ticketed the then-15-year-old when he was found in a parked pickup with a passed-out and undressed 14-year-old girl.Miller also pointed out that Couch was allowed to drive at age 13. He said the teen was emotionally flat and needed years of therapy.
After it was reported that Couch would receive no jail time, social media exploded, filling with furious updates from users.






Couch's defense attorneys suggested that he enter a rehabilitation clinic where he can receive treatment for his wealthy upbringing.