A Man Walked Into A McDonald's With A Knife Sticking Out Of His Back
This post contains graphic photos of a man with a knife in his back standing in a McDonald's.
According to local reporters, the man was stabbed with the kitchen knife and then walked a block up to the McDonald's where he then made a phone call in front of stunned customers.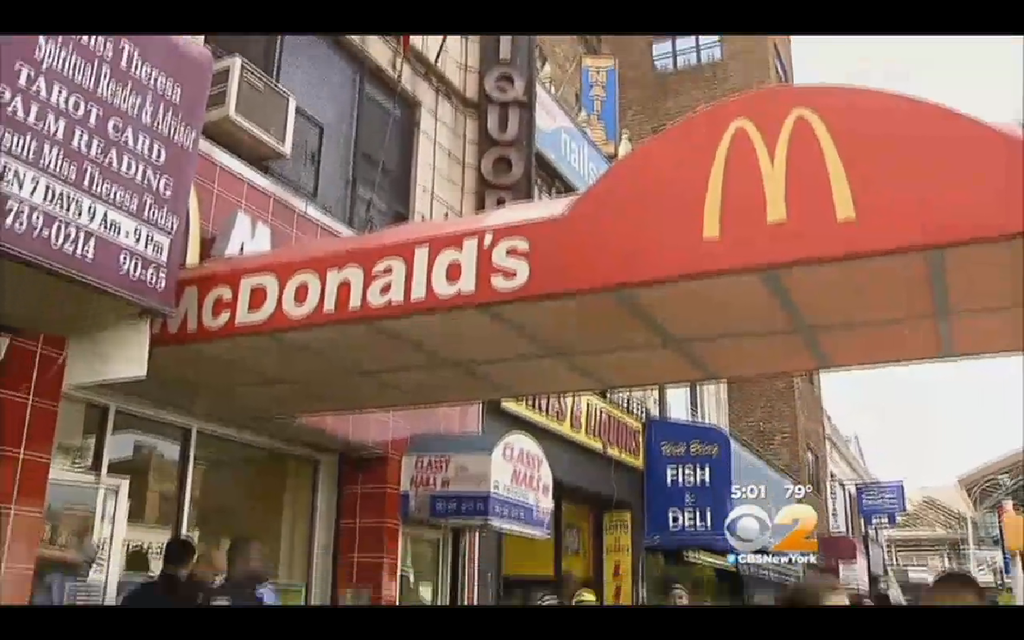 The man began to pass out and people rushed to make sure the knife wouldn't go in any further. Also, someone took a bunch of photos.
He was rushed to Jamaica Hospital and police have described his condition as serious, but stable.