This is KFC Korea's "Zinger Double Down King" and it's two pieces of fried chicken sandwiching a bacon cheeseburger.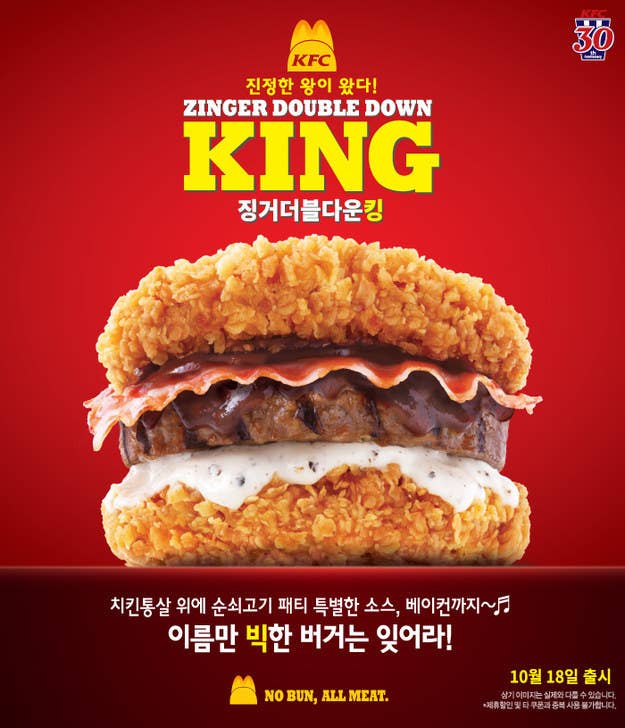 Korean KFC locations started selling it as of Oct. 18, and judging by photos of it on social media, it looks exactly how you think it would.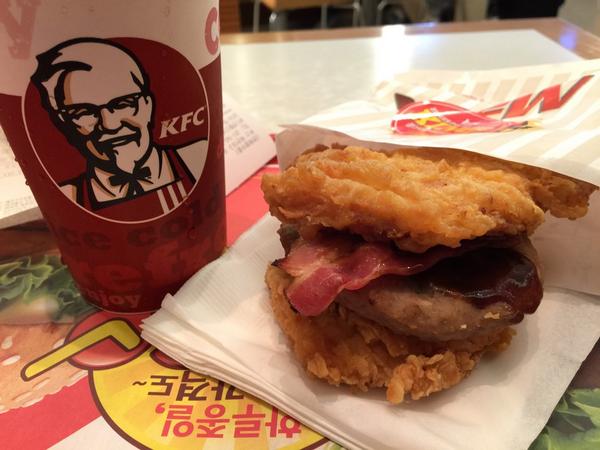 It costs about $6 and contains 750 calories. For reference, a Big Mac from McDonald's is about 550 calories.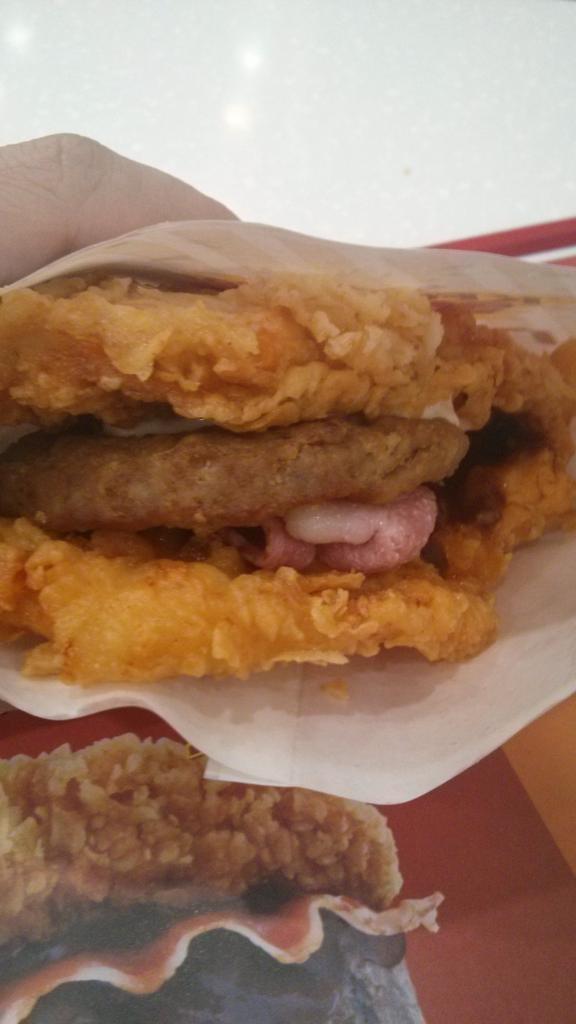 Which means even if you're stuffing your face with a breadless fried chicken, hamburger, and bacon sandwich, you're eating something only slightly worse than a McDonald's hamburger.