Draven Rodriguez is a senior at Schenectady High School in New York, and he recently decide to take his own yearbook photos, featuring his cat, Mr. Bugglesworth.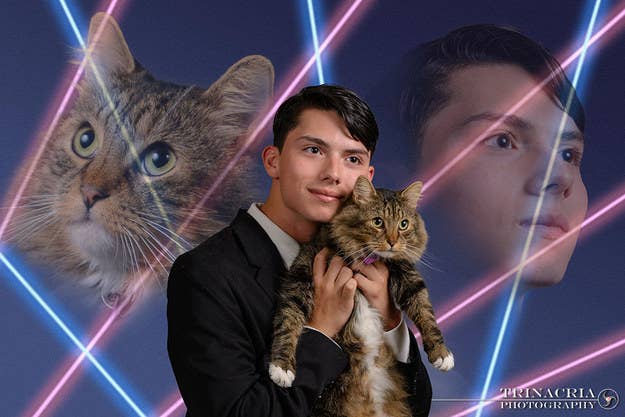 Rodriguez then pre-emptively made an online petition asking his school to let him use the photo and his story went super viral.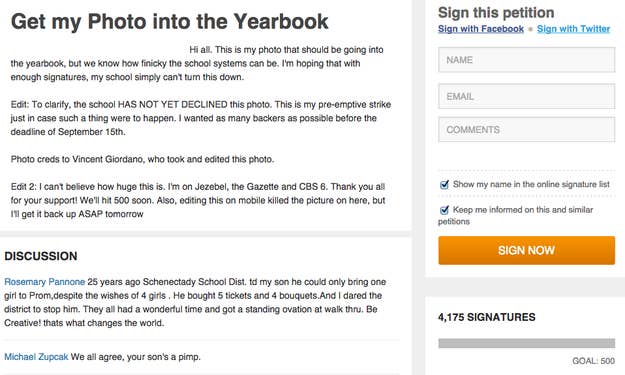 But his school still said the photos couldn't be his official yearbook picture.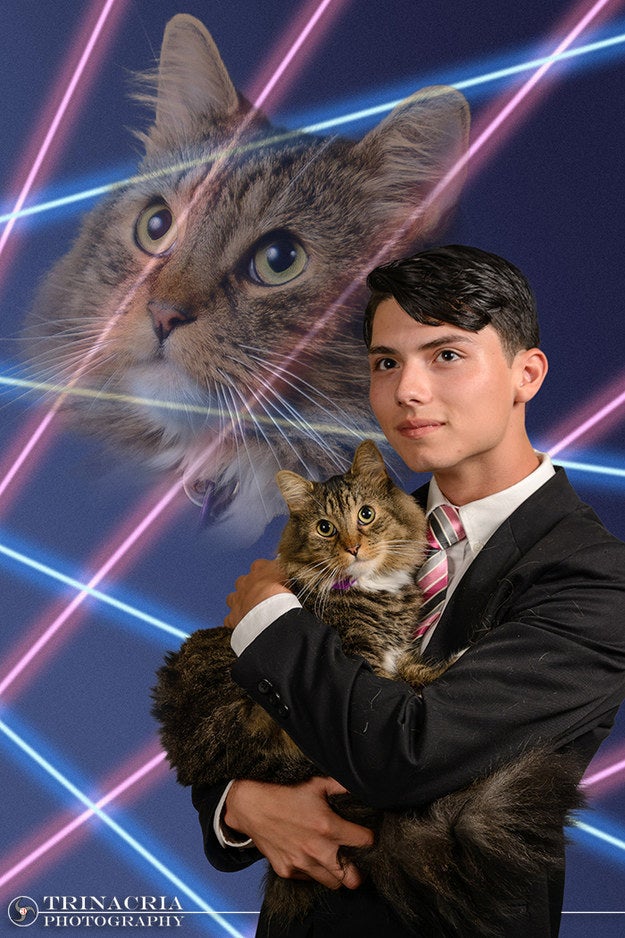 But the school's principal, Diane Wilkinson, and her Chihuahua Vivienne joined Rodriguez for an epic new laser cat yearbook photo.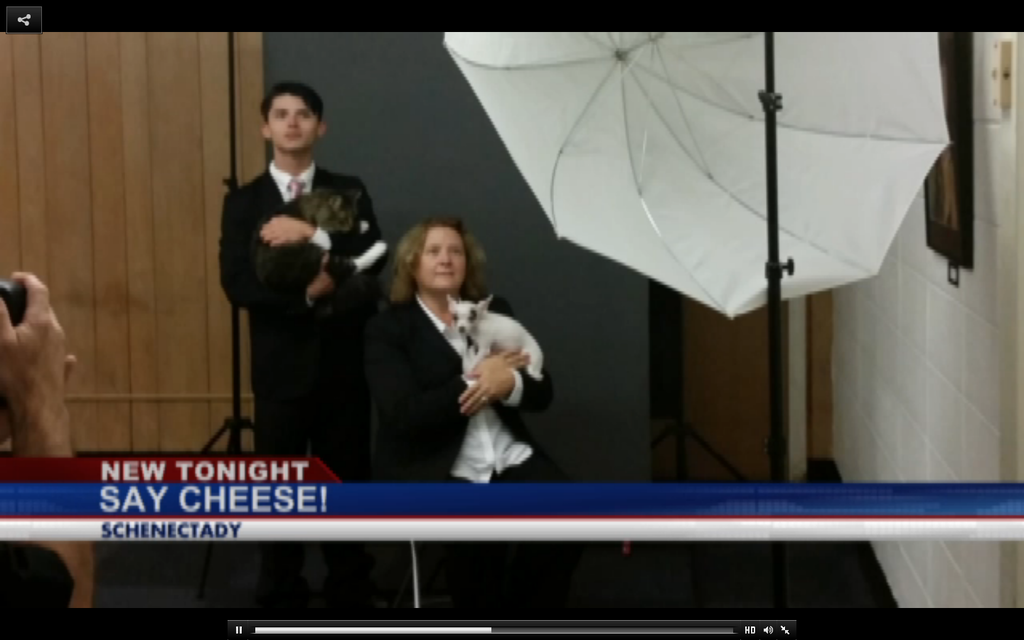 Are you ready to see the amazing finished new photo?
Rodriguez, Wilkinson, Mr. Buggleworth, and Vivienne finally all together: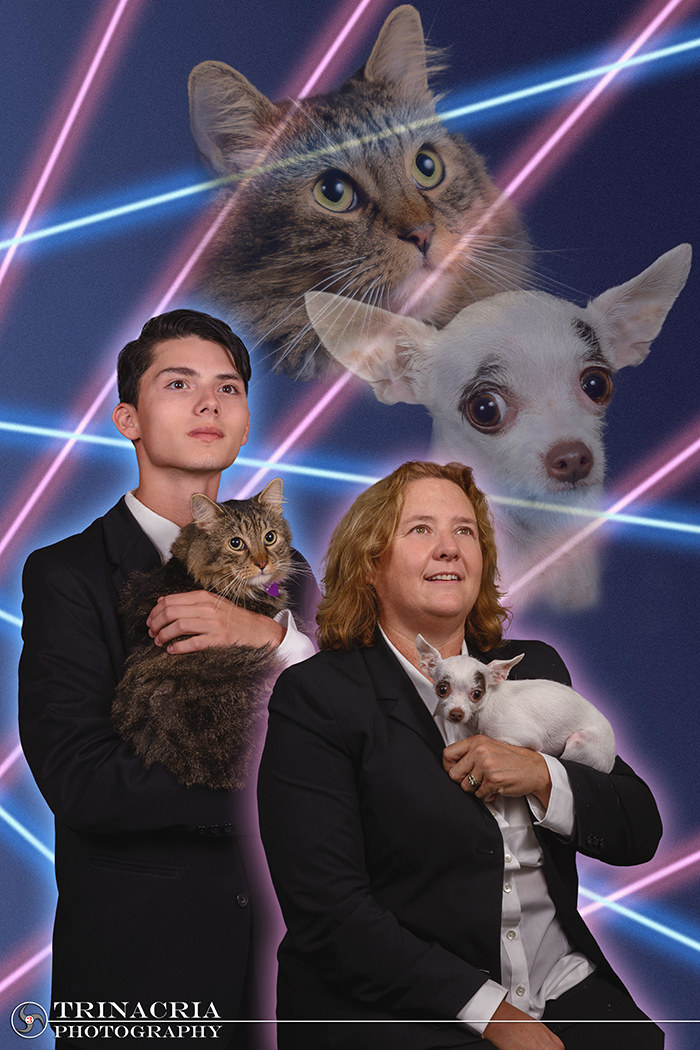 The new photograph will go in the yearbook as a way to raise awareness for American Society for the Prevention of Cruelty to Animals (ASPCA) and rescue animals like Mr. Bugglesworth and Vivienne.
According to Vincent Giordano, the photographer behind the shoot, Mr. Bigglesworth was very curious about all the lighting and camera gear and Vivienne was a little nervous at first.
"Diane and Draven were all laughs, they really enjoyed the photo session," Giordano said. "Vivienne and Mr. Bigglesworth really broke the rules of cats and dogs and got along famously for a trouble free photo session!"