The controversy began when Ken Hoinsky, a Connecticut man, with strong ties to Reddit's Seduction forum, started a project for his new "seduction guide."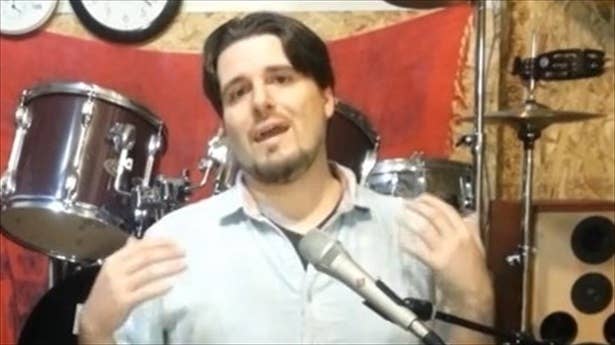 r/Seduction is a fairly controversial section of Reddit for its ties to Men's Rights and for promoting what many see as rape culture.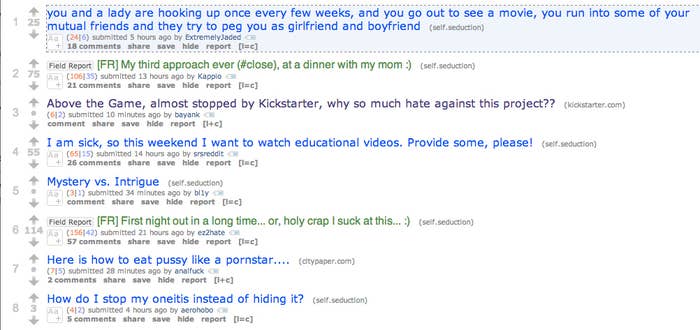 Ken Hoinsky was using Kickstarter to raise enough money to turn his posts and advice about how to pick up and seduce women into a book called Above The Game.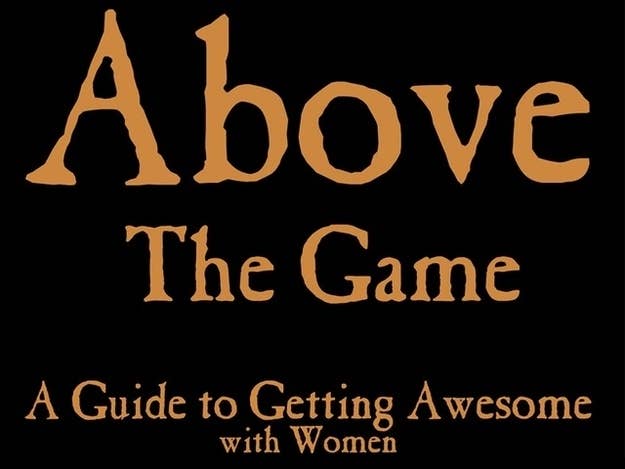 Boston-based comedian Casey Malone found posts of Ken Hoinsky's that were posted on Reddit that were incredibly alarming.
Malone posted some of the more troubling comments of Hoinsky's on his tumblr:
Decide that you're going to sit in a position where you can rub her leg and back. Physically pick her up and sit her on your lap. Don't ask for permission. Be dominant. Force her to rebuff your advances.
Malone made the argument that Hoinsky's past postings took the Above The Game out of the somewhat harmless territory of Pick-Up Artistry (PUA) and into a much more hateful and scary space:
Pull out your cock and put her hand on it. Remember, she is letting you do this because you have established yourself as a LEADER. Don't ask for permission, GRAB HER HAND, and put it right on your dick.
Hoinsky, amidst fervent and intense backlash, was allowed to keep his project up, and raised over $16,000 before Kickstarter intervened.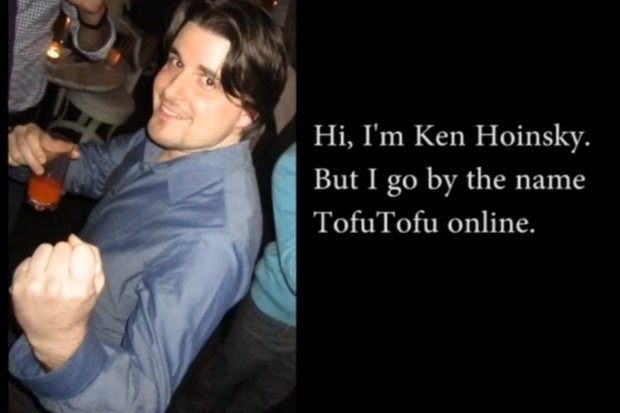 He also took to Pastebin to release a statement, saying the comments he made about not asking for a woman's permission before putting her hand on his genitals were taken out of context.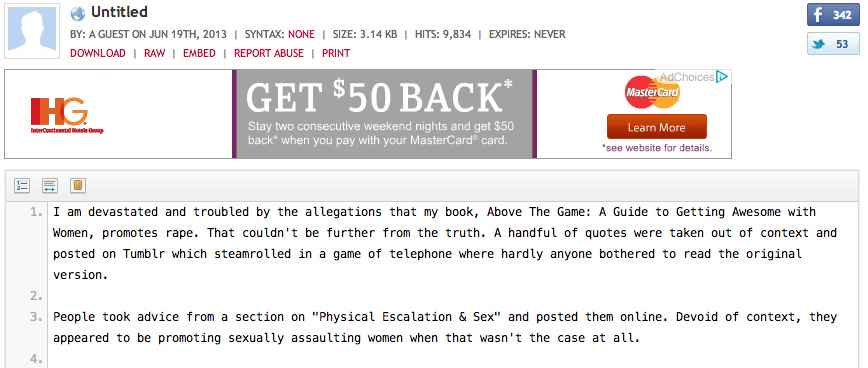 Hoinsky's statement didn't stop the growing anger over the project though.
Hoinsky continued to battle the project's bad public image, doing an interview with The Daily Dot's Gaby Dunn, telling her the book would teach men to treat women as equals:
People treat women, especially very attractive women, like they're a different species and they're afraid to talk to them. I've seen this first-hand because in San Francisco and in New York, there are local communities for Seddit and guys hang out all the time and I'll hang out with them and one-to-one or with a group of guys. They're so funny, so personable, amazing people, but you put them in front of an attractive woman and they act like a different person. I've said that you have to go in there and treat them like an old friend.
After a week of growing backlash, Kickstarter announced that they were taking down the project, and banning all "seduction" content from the site

...we are prohibiting "seduction guides," or anything similar, effective immediately. This material encourages misogynistic behavior and is inconsistent with our mission of funding creative works. These things do not belong on Kickstarter.

Fourth, today Kickstarter will donate $25,000 to an anti-sexual violence organization called RAINN. It's an excellent organization that combats exactly the sort of problems our inaction may have encouraged.
Hoinsky hasn't responded to the ban publicly yet, his Reddit account's last update was from Thursday.