Kenneth Cole Decided To Tweet Something Completely Stupid About Syria
Good brand strategy, Kenneth Cole.
Kenneth Cole tweeted this on Thursday.
Needless to say, people aren't super pleased about it.
This is, uh, not the first time Kenneth Cole's Twitter account has decided to jump on a popular news event...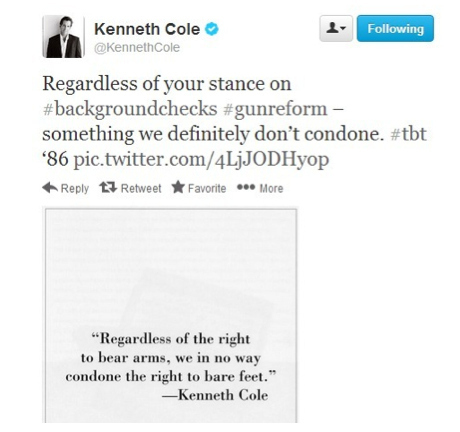 It's not the second time they've done this either...