There was a dress rehearsal Sunday night for the opening ceremony of the Rio Olympics for about 3,000 people at the Maracanã Stadium. Before the show started, the crowd was warned not to photograph anything — except, they did.
Famous Brazilian stylist Dudu Bertholini Snapchatted a photograph of all the cameras photographing the dress rehearsal. Now, photos and videos of the performance are all over Brazilian social media.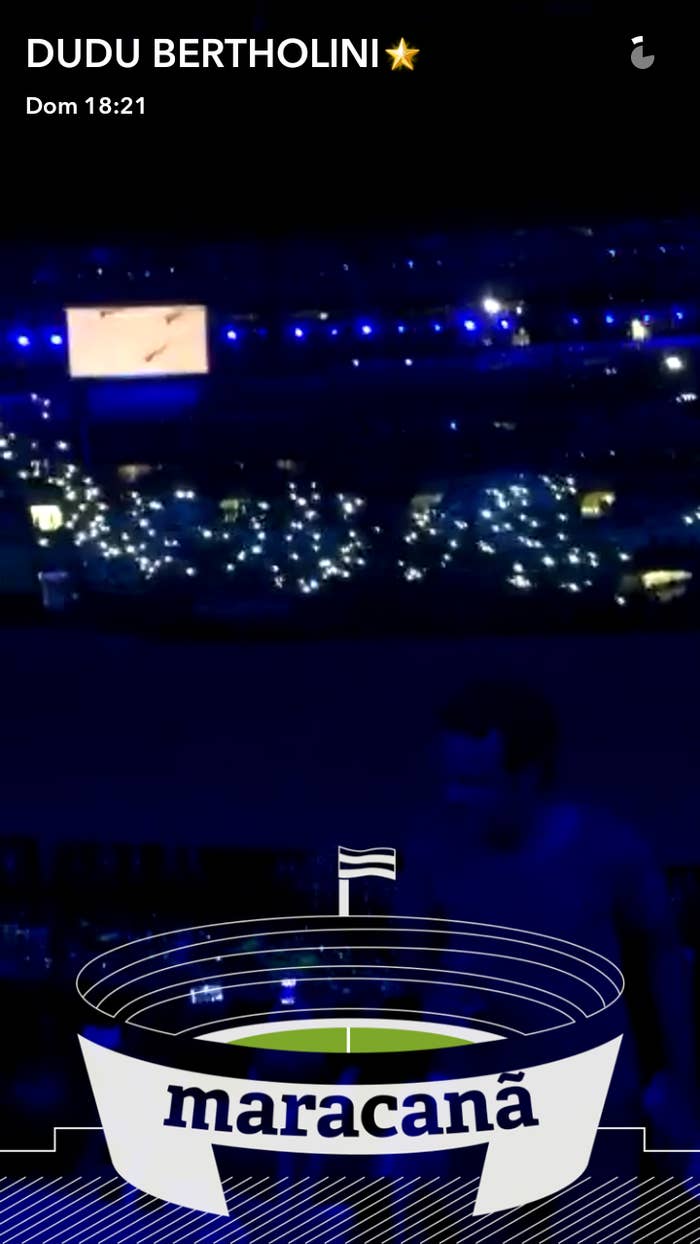 The show will apparently feature replicas of the Santos-Dumont 14-bis, a biplane built by famous Brazilian aviation pioneer Alberto Santos-Dumont.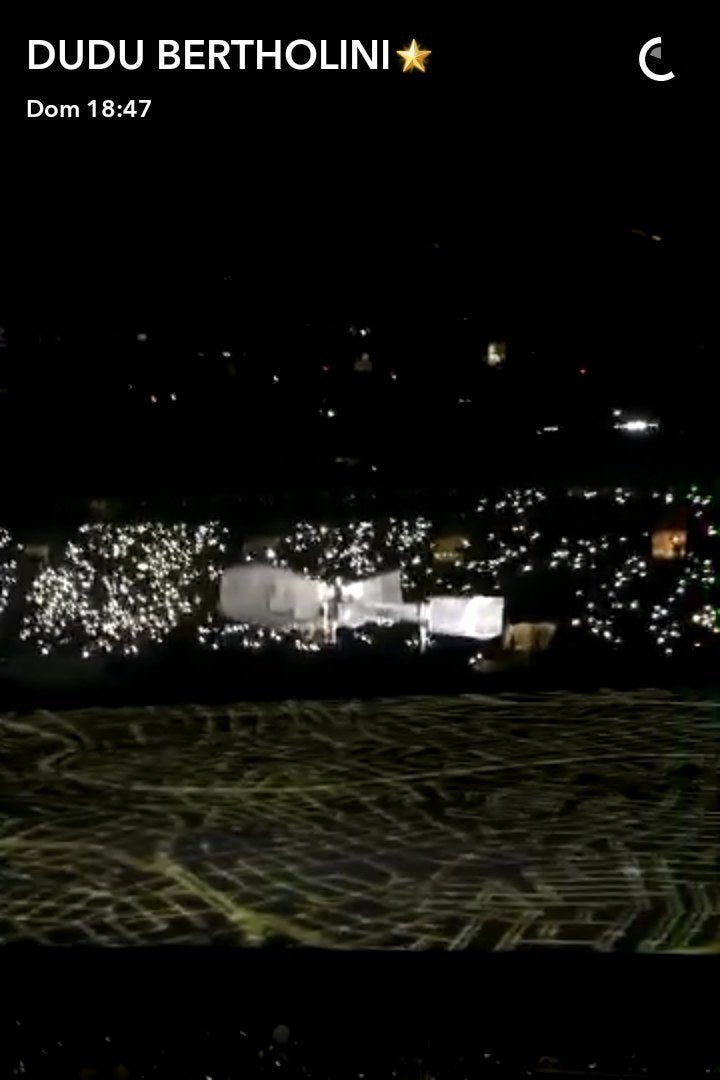 And according to Bertholini, Brazilian supermodel Gisele Bündchen will be involved. Eyewitnesses told Brazilian news portal Folha that Bündchen's segment features her being assaulted and robbed set to the song "The Girl From Ipanema".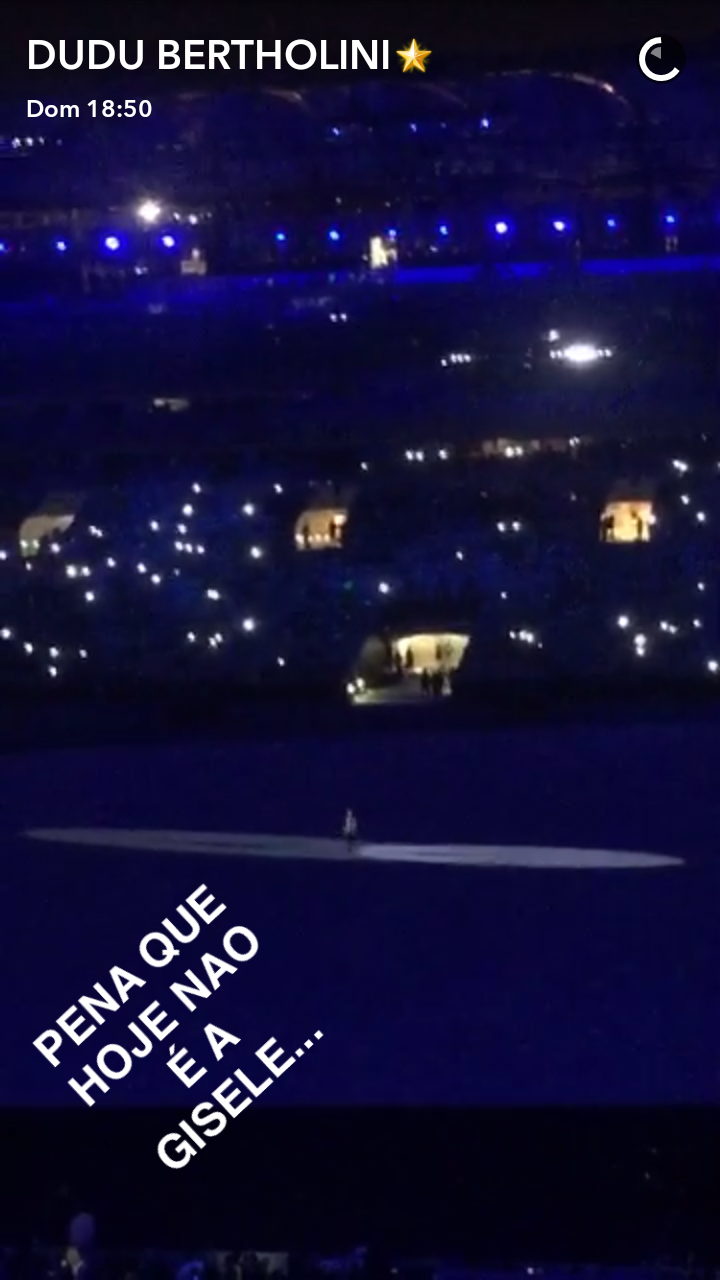 Folha also reports the appearance of Brazilian clichés such as samba music — and even a possible appearance of slaves.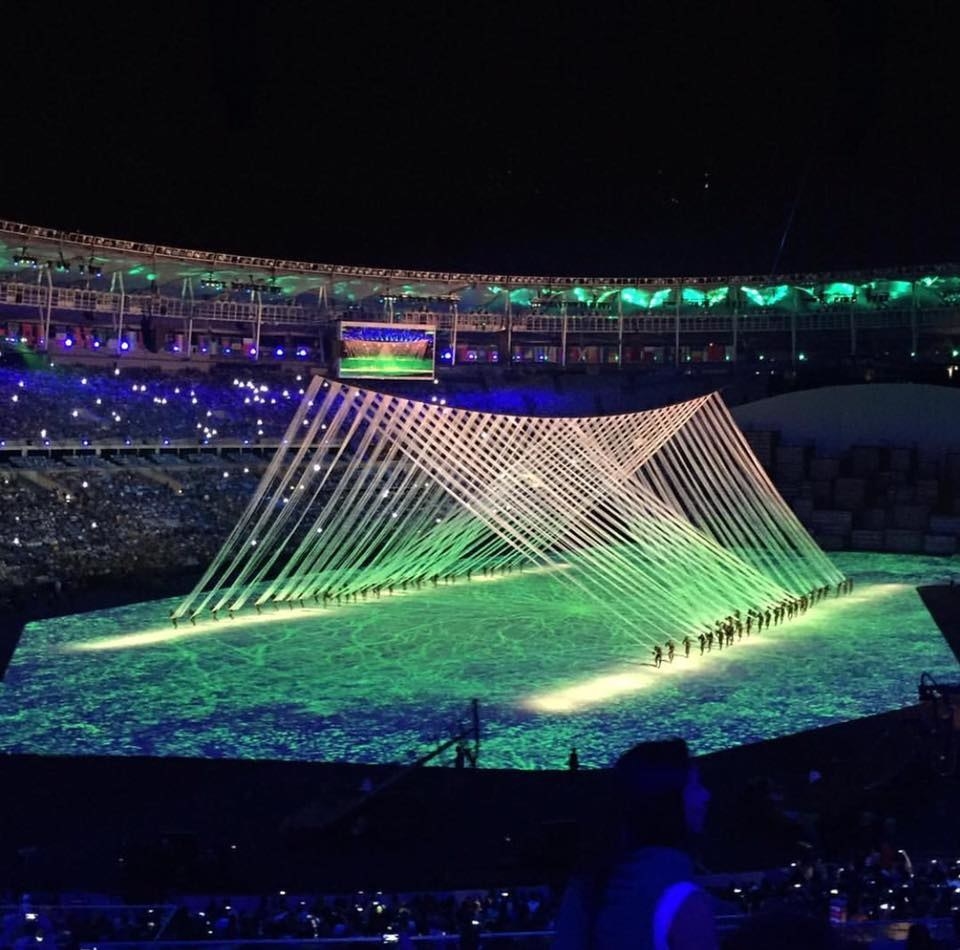 The show depicts the arrival of the Portuguese.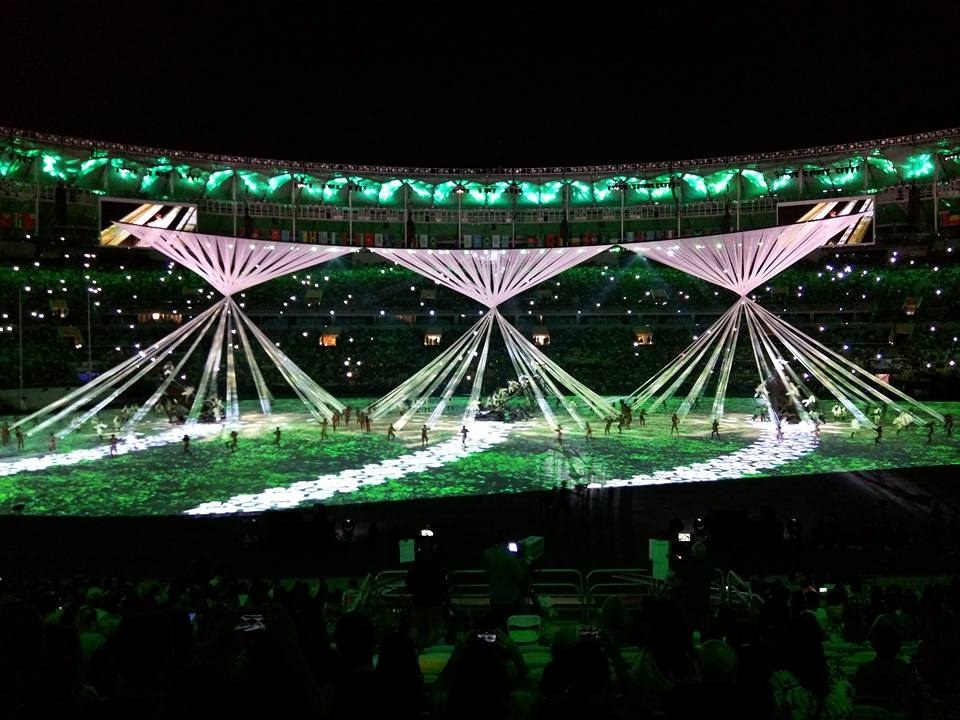 And it also features festive-looking favelas — Rio's poor, largely cartel-controlled slums. In the lead-up to the Olympics, armed police attempted to "pacify" the favelas, leading to increased violence between gangs and law enforcement.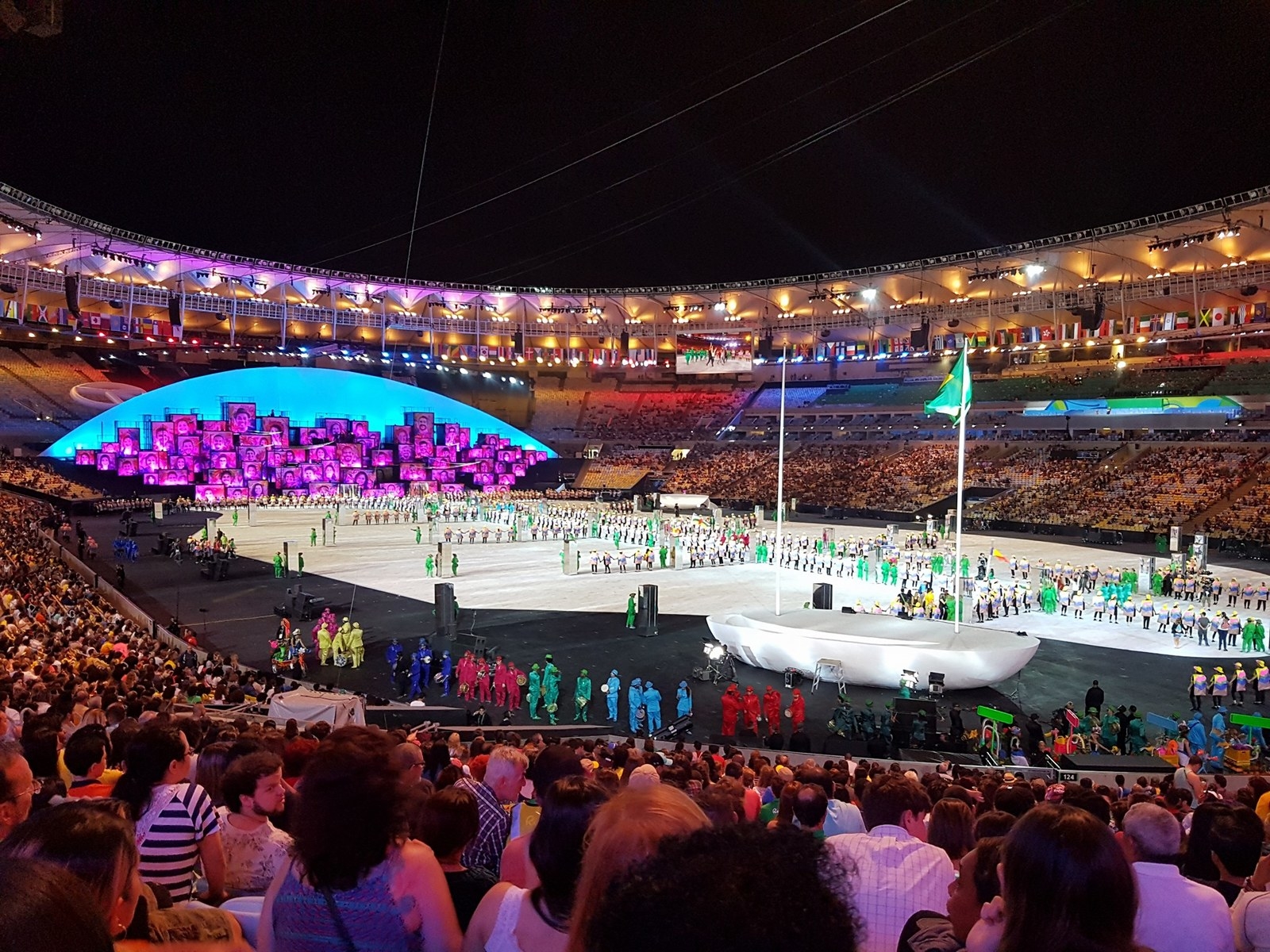 There's a segment featuring a giant peace sign.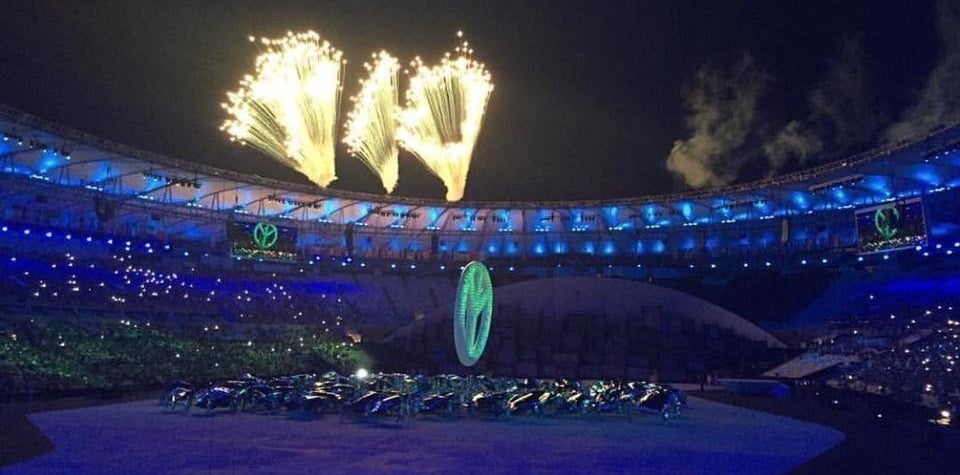 And everything is super colorful.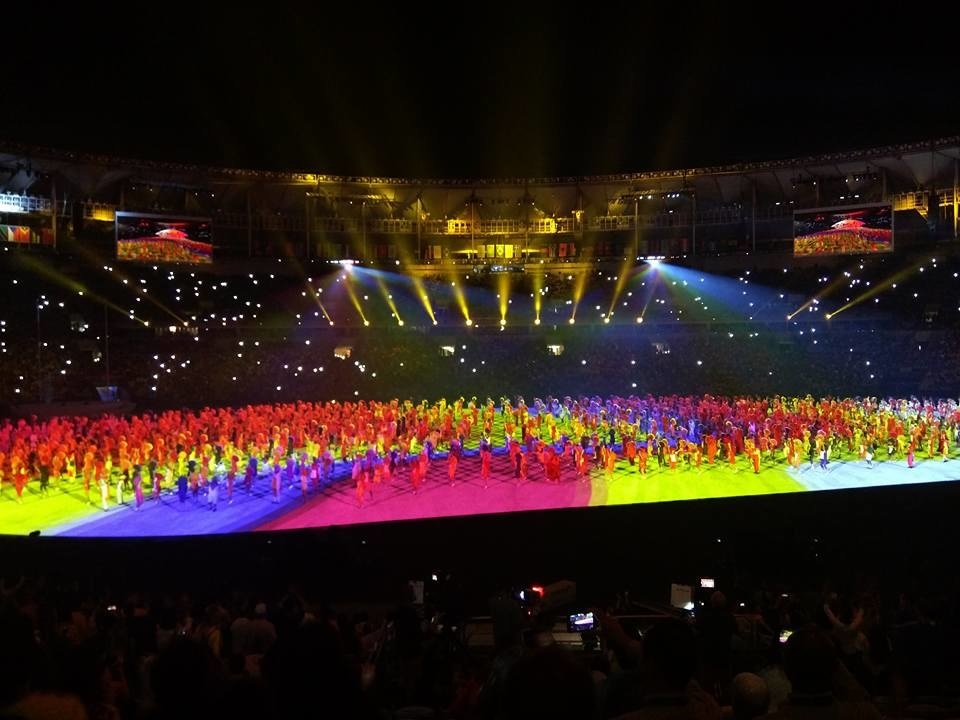 Here's a video of the athletes marching into the stadium to Brazilian samba music.
And the whole show ends with fireworks.
The show also seems to feature music from Brazilian artists like Elza Soares, Zeca Pagodinho, Marcelo D2, Jorge Ben Jor, and Regina Casé. The opening ceremony will debut in full on Friday night.
UPDATE
Fernando Meirelles, the director of the ceremony, has fired back against Brazilian media for reporting that Giselle Bündchen gets assaulted during the opening ceremony. He has explained that she actually befriends and protects a young boy being hassled by cops for selling things on the beach.