Is This Millionaire Mom Scamming Kickstarter?
A Kickstarter project hoping to raise money to send a nine-year-old girl to programming camp has ignited a massive storm of anger in the online gaming community.
The inspring story of a Kickstarter project for a little girl who wanted to raise money to go to programming camp made a pretty decent splash over the weekend: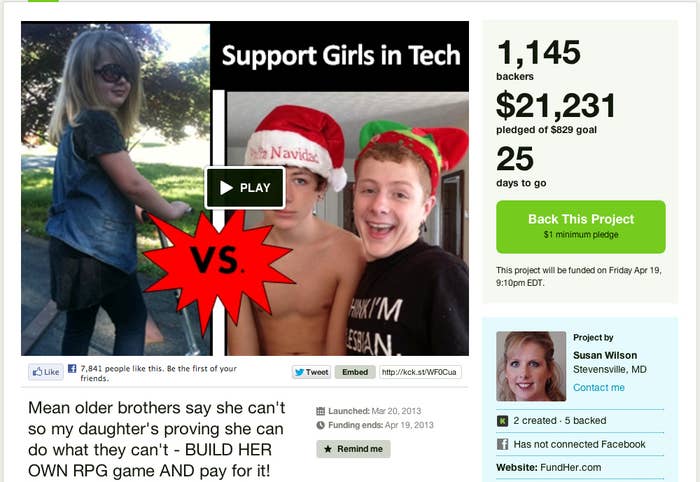 It was picked up by a variety of tech sites:
Cnet's Eric Mack picked up the project on Friday:
If the thought if a young girl playing a first-person shooter like Borderlands isn't exactly the slice of contemporary Americana family life you're comfortable with, don't worry, Mackenzie gets it. In fact, she says that's part of the reason she wants to learn to make her own games.
Business Insider covered the story on Saturday:
After just one day, Mackenzie has already raised $11,471 from 650 backers, surpassing her goal by a longshot.

Since Mackenzie is only nine and therefore not legally able to have a project on Kickstarter, the project is under her mother Susan Wilson's name.
As did The Next Web:
Run under her mother Susan's name since Mackenzie is under the age of 18, the Stevensville, MD-based third-grader was seeking a mere $829 to build a role playing game (RPG) "for kids like me", and prove to her 15- and 16-year-old brothers what she can do.

But, after just one day, the project has eclipsed $10,000 ($11,214 at the time of writing) in backing thanks to more than 600 backers.
However, it's also generated a pretty massive controversy in the gaming world. And members of Reddit's r/Gaming are now calling it a scam:

Susan Wilson, Mackenzie's mother, is also Susan Wilson, millionaire and former CEO of a debt-collecting firm: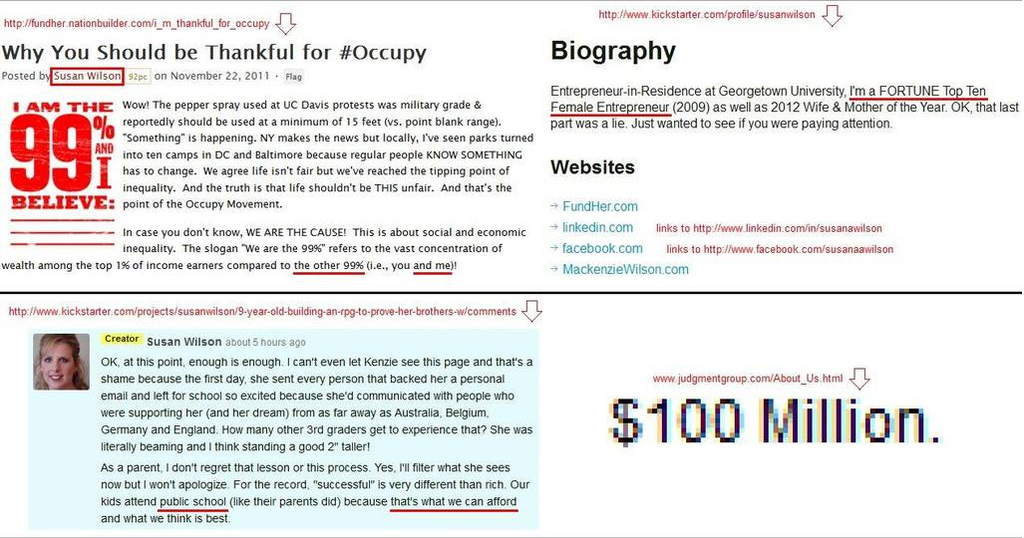 Her Kickstarter project links to a Linkedin profile.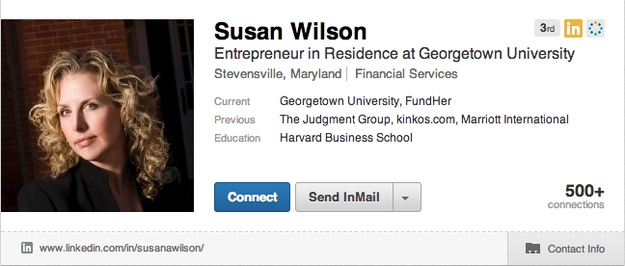 From her profile's bio:
An award-winning serial entrepreneur with a proven track record of success, I'm particularly good at creating something from nothing or making the most playing the hand I'm dealt. I'm a firm believer everything happens for a reason and while I don't particularly enjoy failing, I value the lessons learned and understand failure is a necessary step in the process of success. You can't create anything new if you're afraid to fail!

A graduate of Georgetown University, I'm completing my final year of Harvard Business School's 3-year ExecEd OPM Program. I'm honored to have been named to FORTUNE's List of Top Ten Most Powerful Female Entrepreneurs (2009) and I'm particularly proud to be part of Ernst & Young's prestigious Winning Women Program.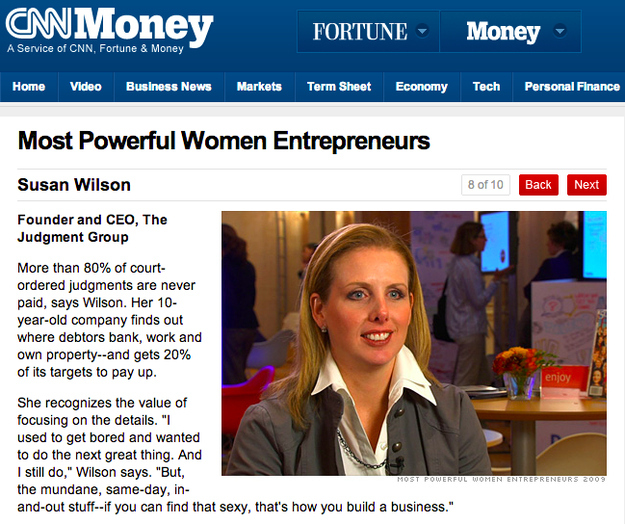 As news spread to another Gaming forums, this photo of Wilson with Warren Buffet began popping up over and over again: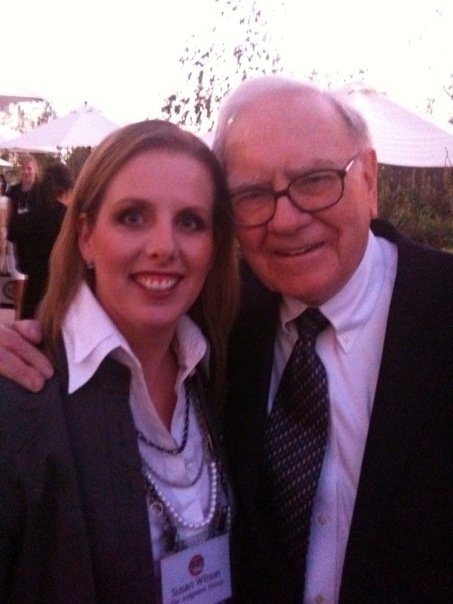 Users at Reddit's Men's Rights subreddit, who also picked up the story, are calling Wilson "a scumbag" who "clearly has no ethics," going so far as to call her "a cyber suqatter and a spammer."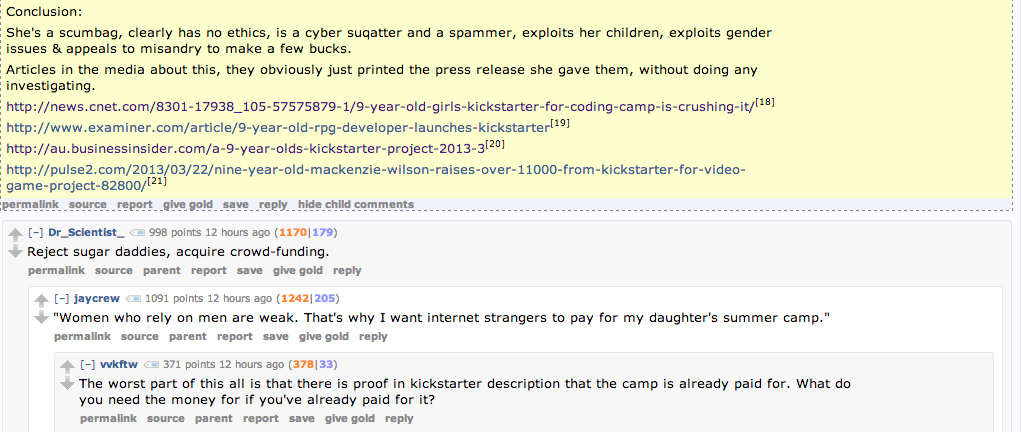 As of Monday morning, there's also now a parody Kickstarter: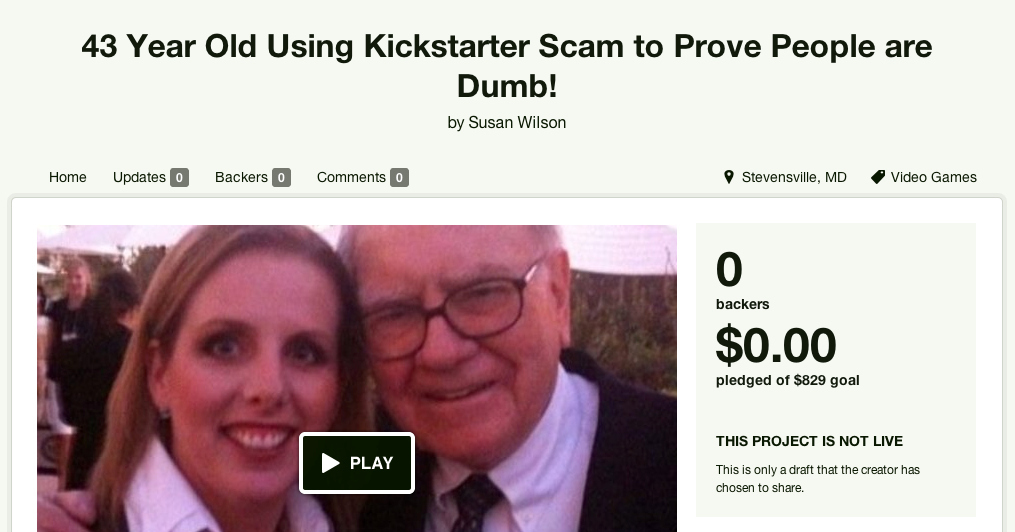 The fake Kickstarter's video points to Wilson's Twitter account, which is mostly made up of tweets to influential celebrities with a link to her project: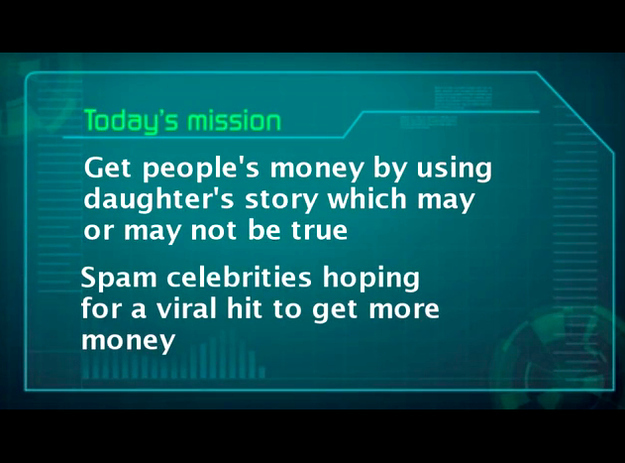 She's sent over 30 tweets in the last few days to various celebrities advertising her Kickstarter, which violates Kickstarter's terms of service.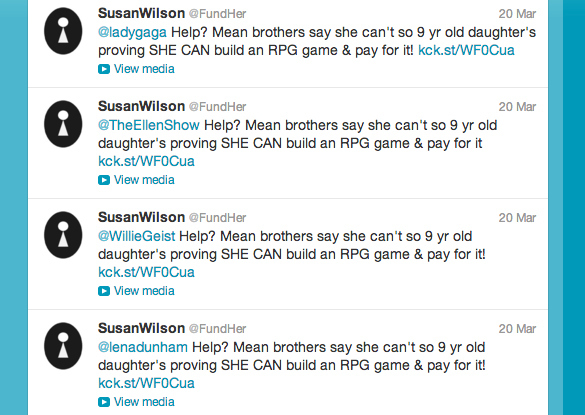 As commenters from various gaming forums flooded the project's comments, users began complaining that they felt duped.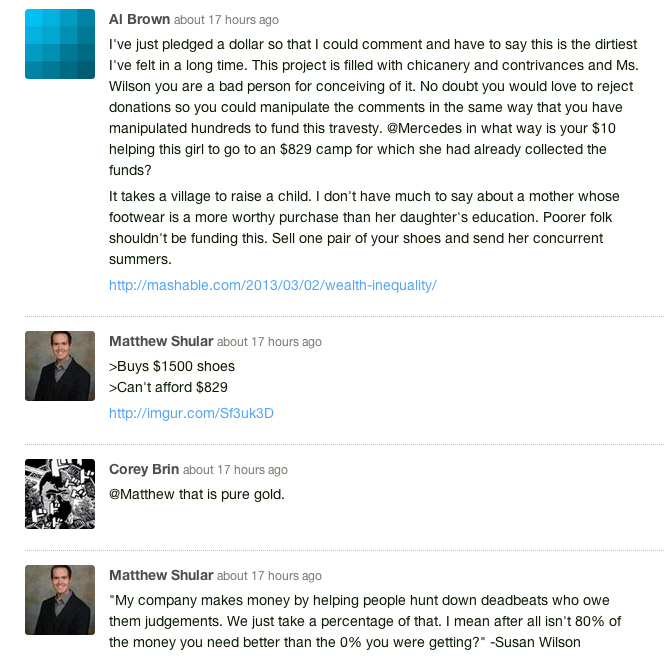 On Sunday, Susan addressed accusations of users that were calling her project "shady" in the comments section of her Kickstarter: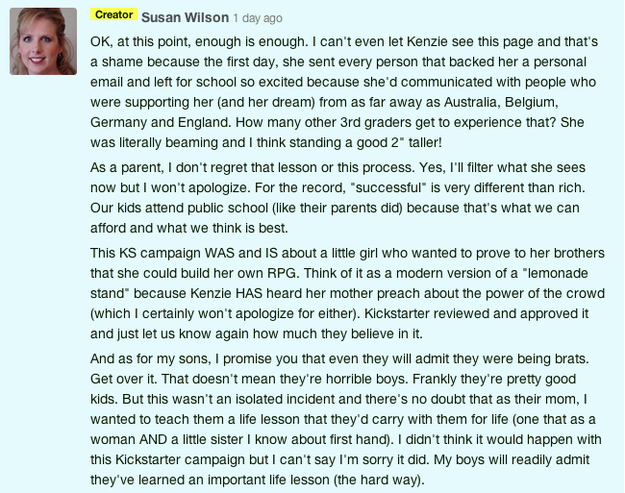 Wilson's Kickstarter isn't the first video game-related project to cause user uproar due to possible gender issues.
Gaming blogger Anita Sarkeesian tried to raise money for a video series about gender roles in gaming last summer. She was hit with intense backlash by various online communities, who, among other comments, threatened to rape and kill her:
The infuriated gamers started by attacking her YouTube account, eventually moving on to her Wikipedia page as well, defacing it so much that it was eventually locked by admins to prevent vandalism.

In all cases, the attacks were laced with not just misogynistic, racist, and anti-Semitic language, but also death and rape threats.


Not just content with harassing Sarkeesian, the gamers also decided to try and get her Kickstarter page shut down by reporting it constantly. Unfortunately for them, tech startups usually don't take the side of petulant children. On the page itself, Sarkeesian has reported that the company has been more than helpful in their management of the situation.
BuzzFeed has reached out to Wilson for comment.