The SUV races away from the pack of bikers, who chase it for 50 blocks up the highway.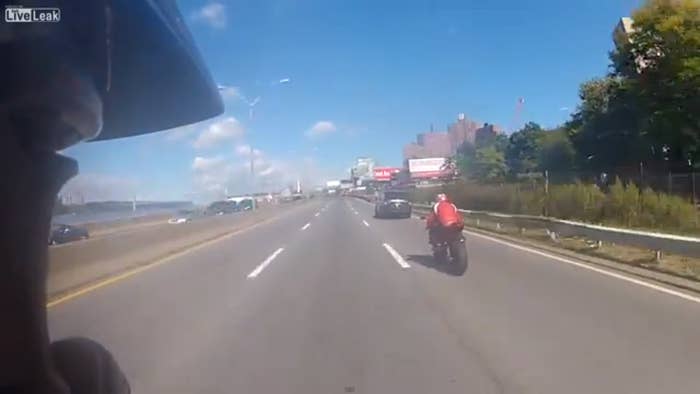 The 33-year-old Manhattan dad driving the black Range Rover called 911 as the bikers tried to surround the car.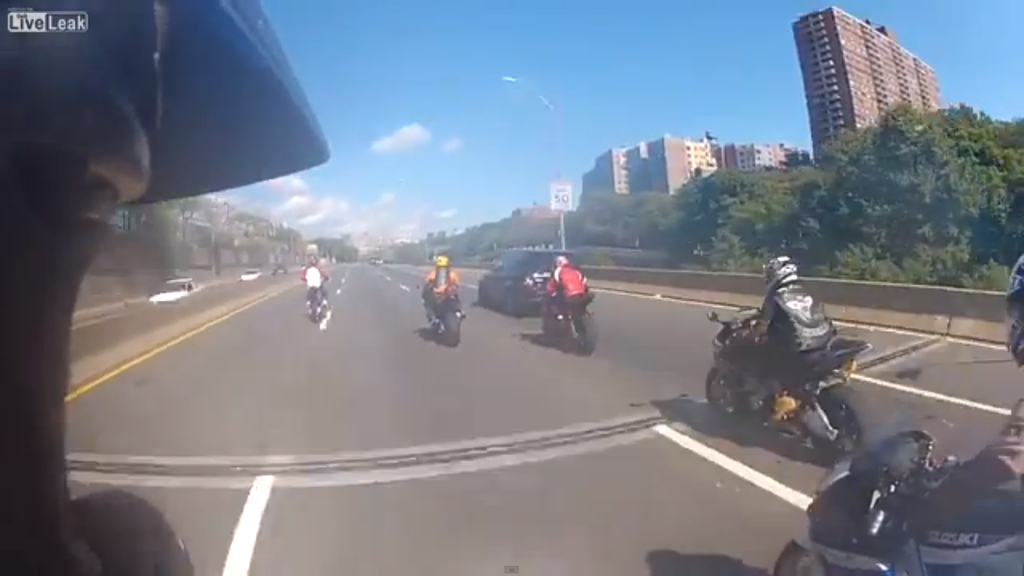 The bikers first surround the vehicle near the off-ramp for 95 South.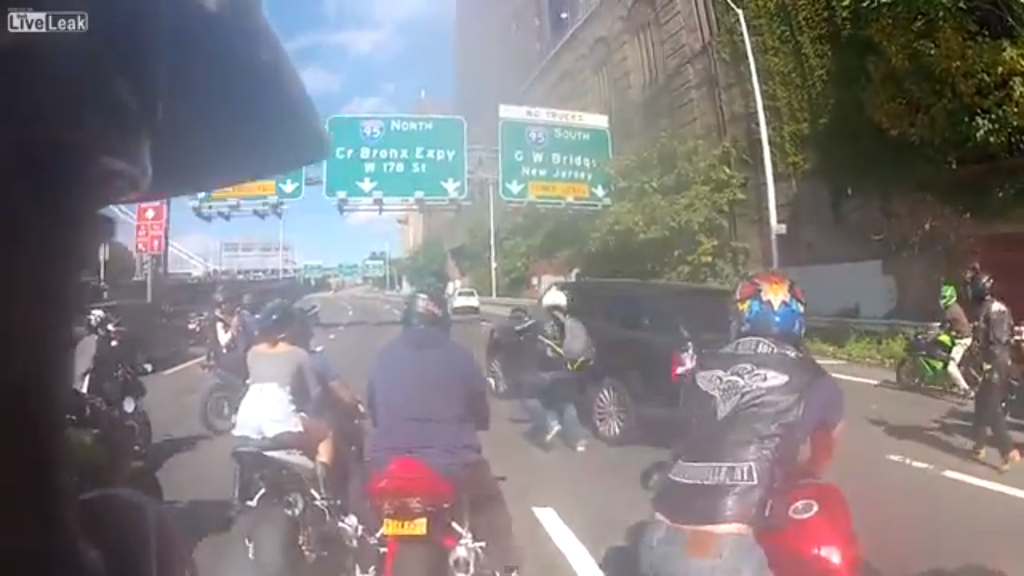 The bikers follow it into the city.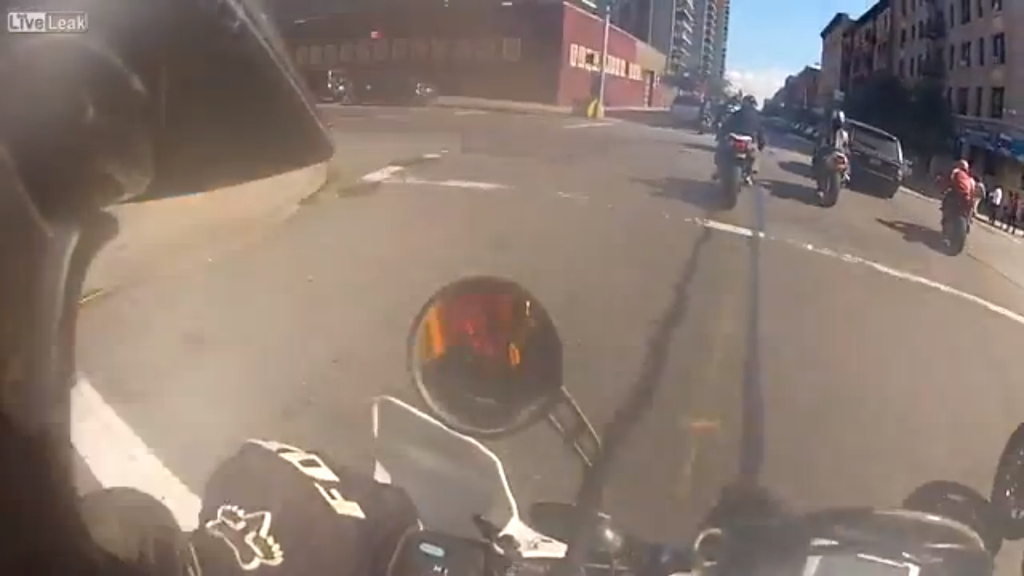 And as traffic slows the chase, bikers finally gather around the vehicle and start smashing windows with their helmets.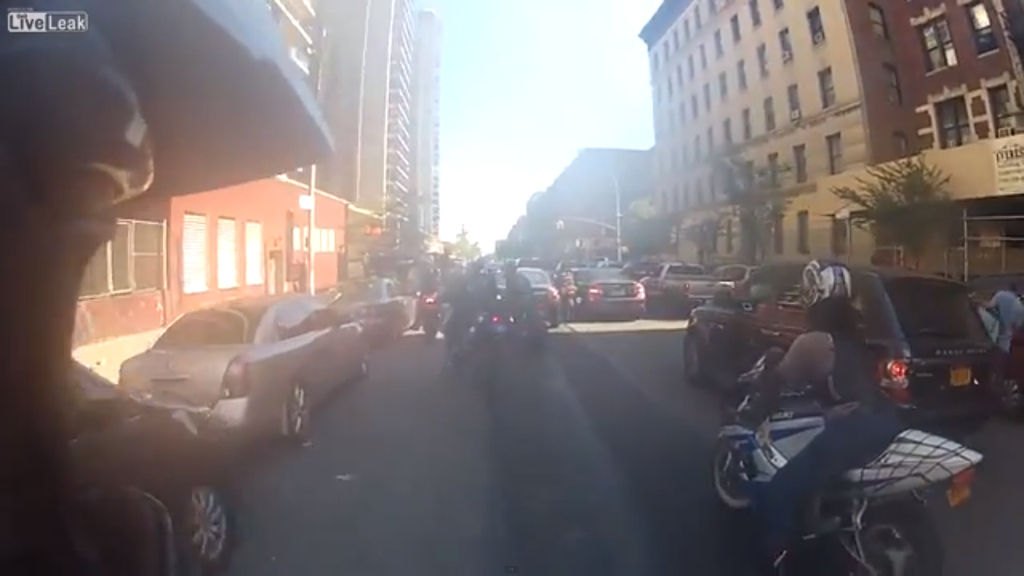 According to The New York Post, the man was beaten in front of his family and sent to the hospital with two black eyes and needing stitches on his face and chest.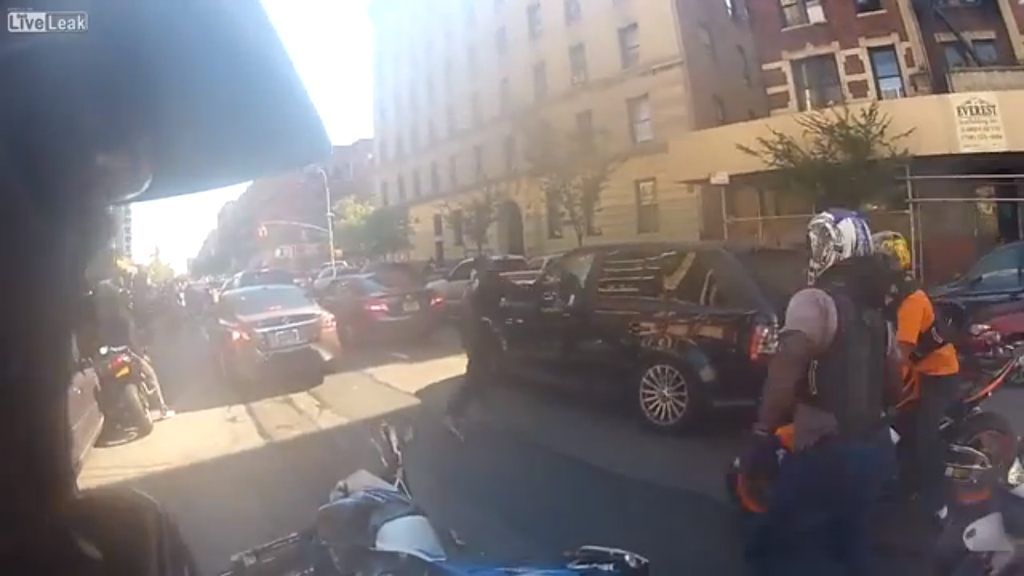 The group of bikers that chased the family were on the West Side Highway for a loosely-organized ride by the blog HollywoodStuntz.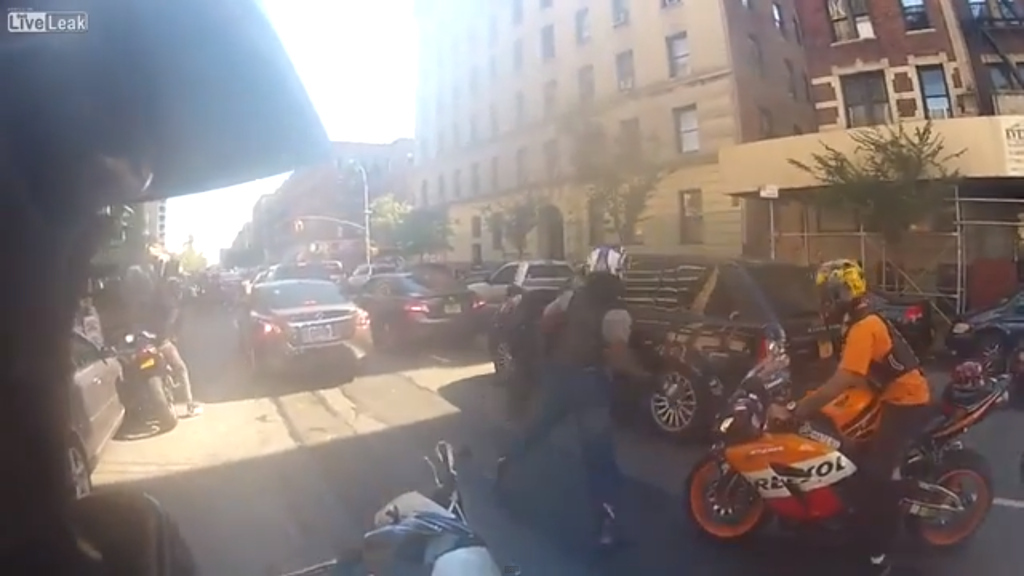 No arrests have been made but the police are currently investigating the attack.