Incredibly Life-Like Statue Of A Man In Just His Underwear Is Scaring Students At Wellesley College
The statue is called Sleepwalker, and according to the director of the school's museum, it's meant to provoke a dialogue.
This statue was put up on the Wellesley College campus on Monday. It's called Sleepwalker and it was part of an exhibit by sculptor Tony Matelli at the school's museum.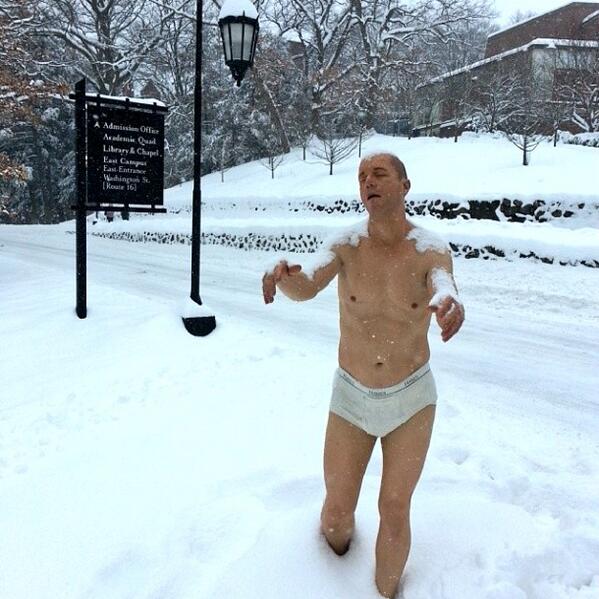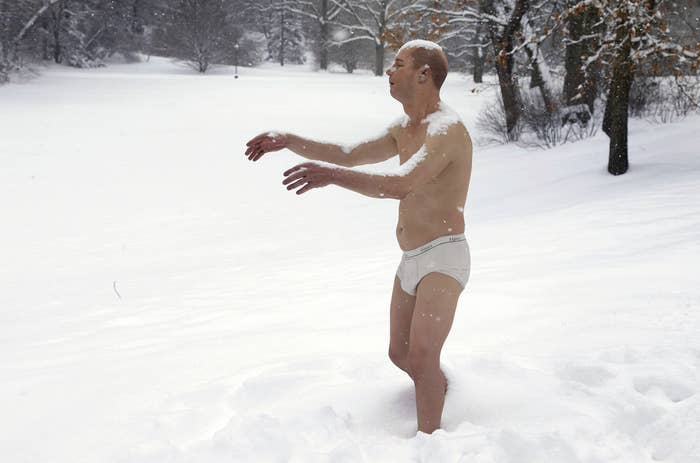 It's very, very life-like. Some people have even started taking selfies with it.
It's very, very life-like. Some people have even started taking selfies with it.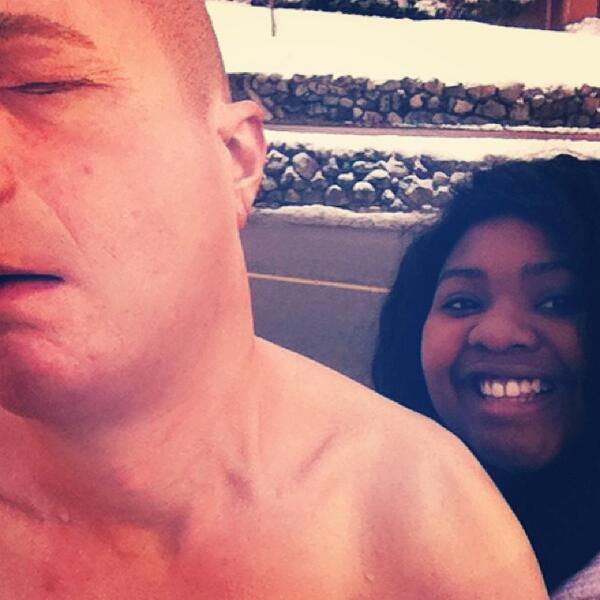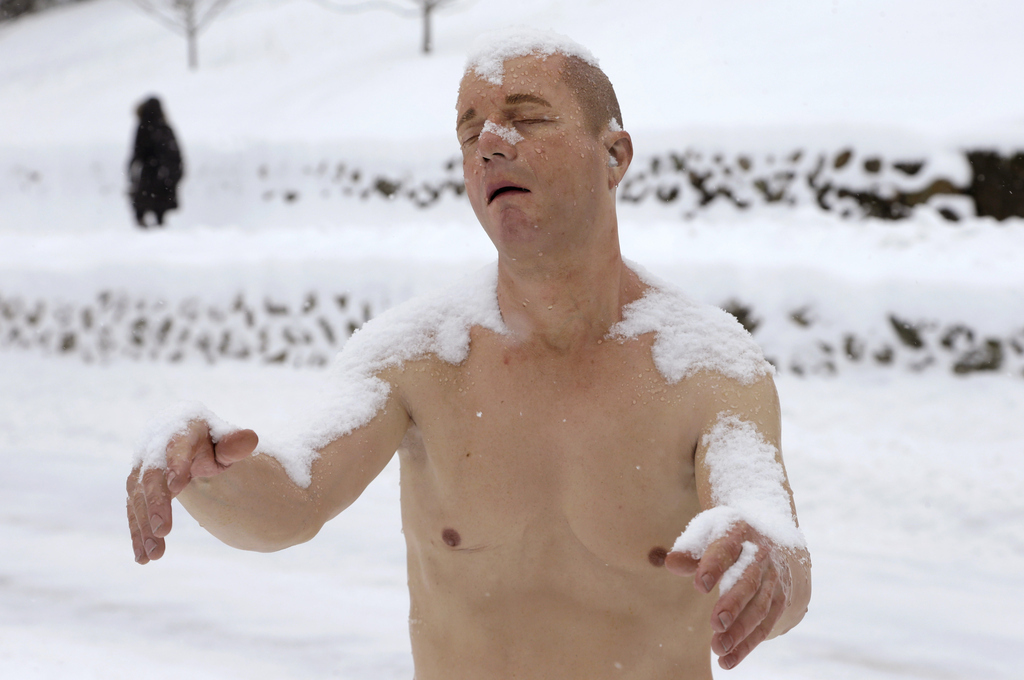 Other students, however, aren't excited about coming across an incredibly realistic statue of a man in his underwear walking home at night.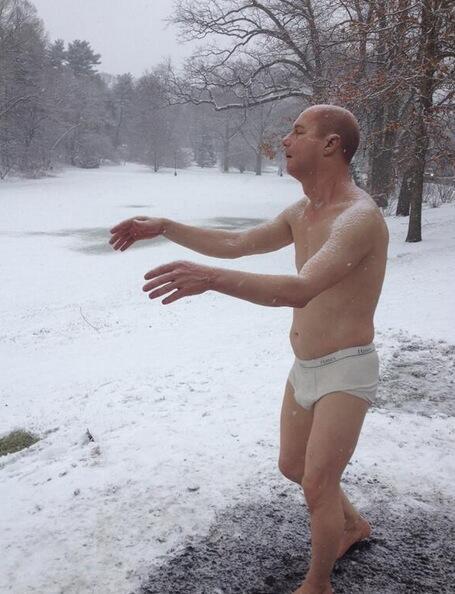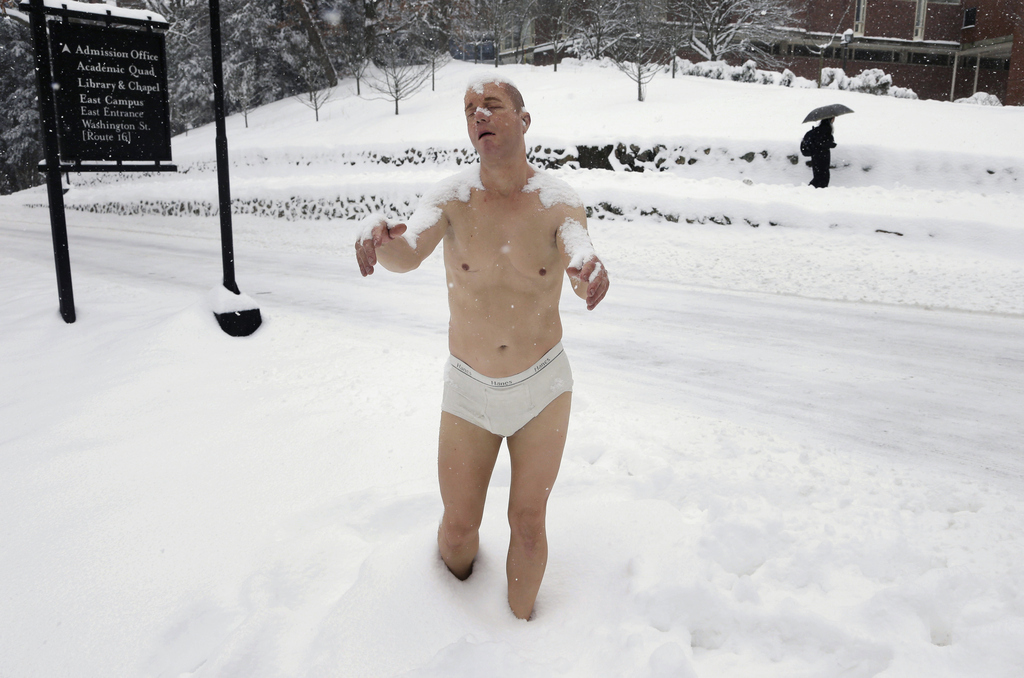 A junior at Wellesley college, Zoe Magid, started a petition to remove the statue arguing that it could trigger painful thoughts of sexual assault for members of the community.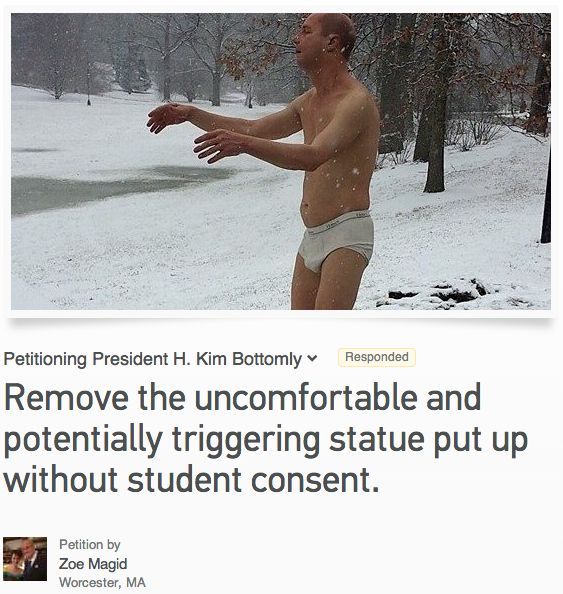 The petition has gained a few hundred signatures, with many agreeing that it is a little odd for an all-women's college like Wellesley to put a life-like statue of a practically naked middle-aged man on their campus.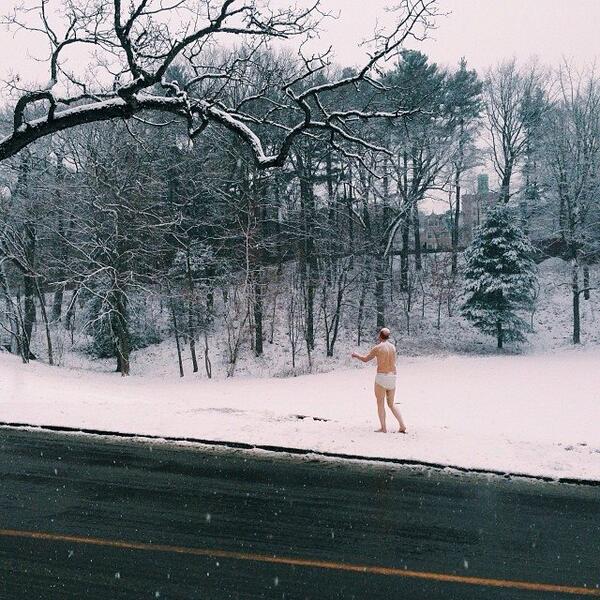 I have watched from the 5th floor windows, and on the ground, as students stop to interact playfully with the sculpture. They take selfies with him, snap pics with their phones, and gather to look at this new figure on the Wellesley landscape—even in the snow. I have also heard the opinions of others who find the sculpture troubling.As the best art does, Tony Matelli's work provokes dialogue, and discourse is at the core of education.
The exhibit that the statue is part of opened Wednesday and will run until May. Which means lots of time for creepy naked man selflies.